Large Outdoor Modern Metal Sculpture:
The design of this large outdoor modern metal sculpture is very modern. The whole sculpture is about 10 meters away. And the abstract design of the sculpture could use as the iconic decoration design of modern cities. It is a good choice whether place on city streets, outdoor squares, highways, or parks.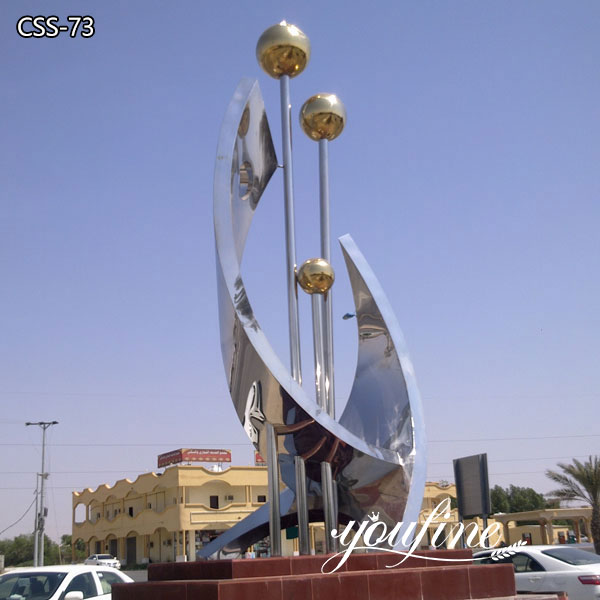 Professional Craftsmen, Quality Sculptures:
You Fine has professional craftsmen to make this large outdoor metal sculpture. Our craftsmen have professional metal sculpture production experience and technology. Moreover, every craftsman from You Fine has decades of experience. When they make sculptures, they handled every detail of the sculpture very well. Whether it is forging, welding, grinding, and polishing, they are all handled perfectly.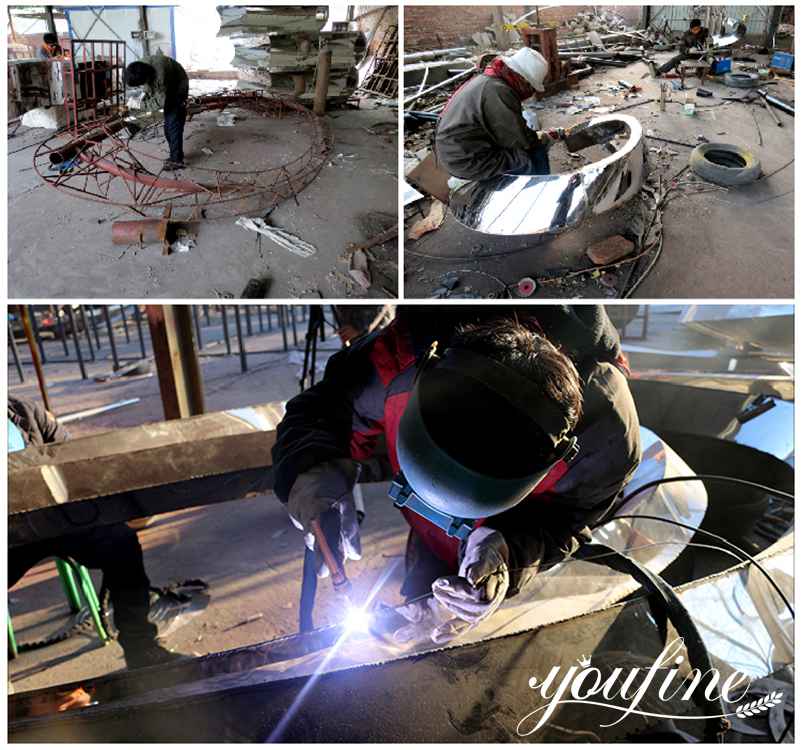 How to Make Metal Sculptures?
It usually takes 4 steps to make a large metal sculpture.
First of all, we need to confirm the specific design of the sculpture and the size of each part with the client.
Then our craftsmen make a 1:1 metal skeleton based on the sculpture design drawings. Our iron skeleton is very strong, ensuring the safety of the sculpture. In addition, we would also do a comprehensive anti-rust treatment on the internal metal skeleton. Ensure that the sculpture does not rust from the inside and corrode the surface of the sculpture.
Third, after completing the metal skeleton, our craftsmen would weld the stainless steel sheets to the frame.
Fourth, our craftsmen would grind and highly polish the welded parts.
Finally, we would do a comprehensive anti-rust treatment on the whole of the sculpture and the base of the sculpture.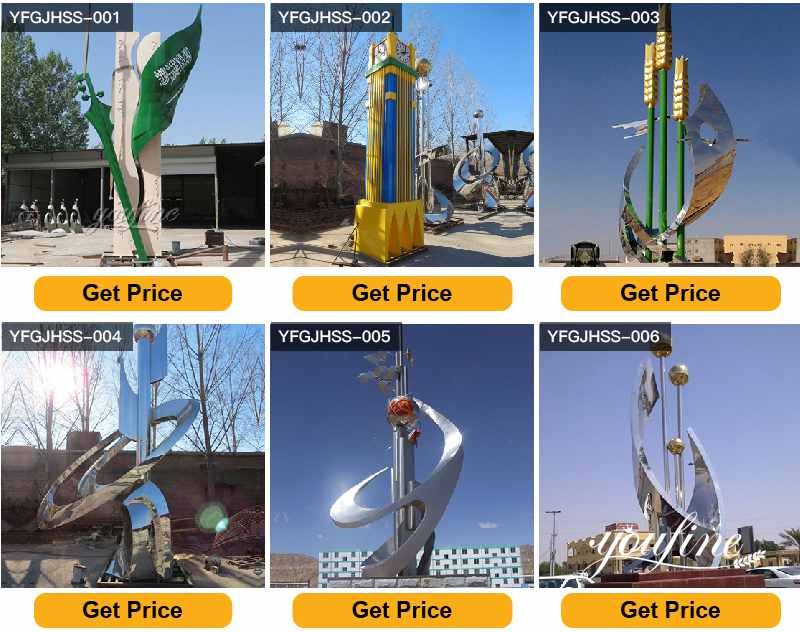 Why Choose You Fine?
First of all, we are a professional metal sculpture production factory. So we have professional sales and craftsmen to provide you with perfect services and high-quality large outdoor metal sculptures.
Secondly, we sell directly from the factory, so our price is usually lower than the price you buy locally. At the same time, we would also guarantee the quality of the sculpture.
Finally, as a factory with a history of 30 years. You Fine has a wealth of experience. Especially for sculpture design in Saudi Arabia, we specialize in local inspections and provide customers with installation services.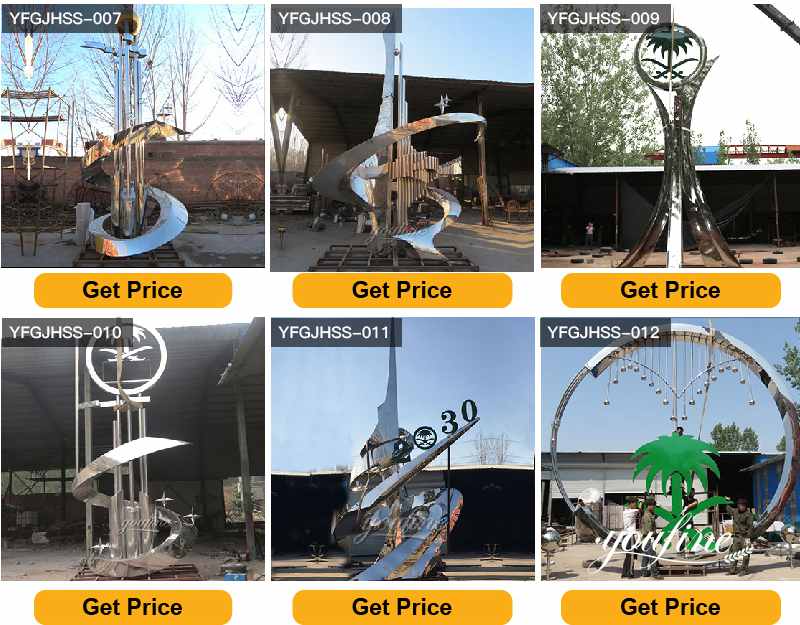 Therefore, You Fine is your best choice for metal sculpture manufacturers. Give us trust and we would return you a high-quality sculpture