Abstract Corten Steel LOVE Sculpture Details:
This rusty garden abstract corten steel love sculpture can be made of corten steel. Composed of abstract letters "LOVE", this corten sculpture is a good choice for urban decoration. The steel used for our lawn-side sculptures is strong and durable. The beauty of the landscape sculpture will make it seamlessly integrate into many landscape styles. More information about this abstract corten sculptures, don't hesitate to leave your demands here!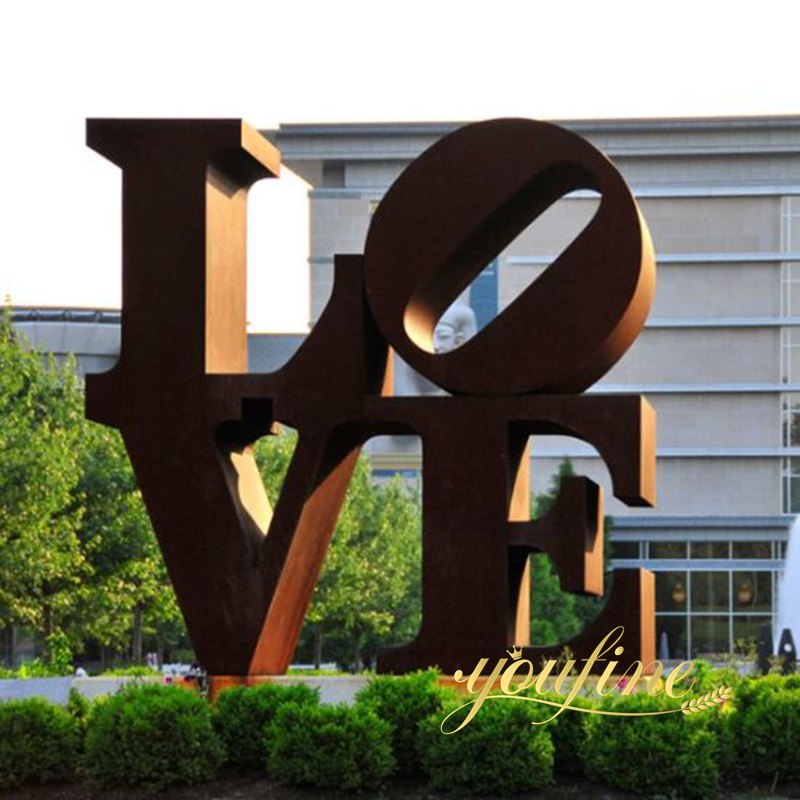 Why Choose Corten Steel?
If our corten steel love sculpture is exposed to the weather for several years, stable rust will form. Compared with other steel grades, weathering steel has stronger corrosion resistance. Therefore, after installation and exposure to normal weather, the surface of corten sculpture develops a gorgeous rustic finish and texture.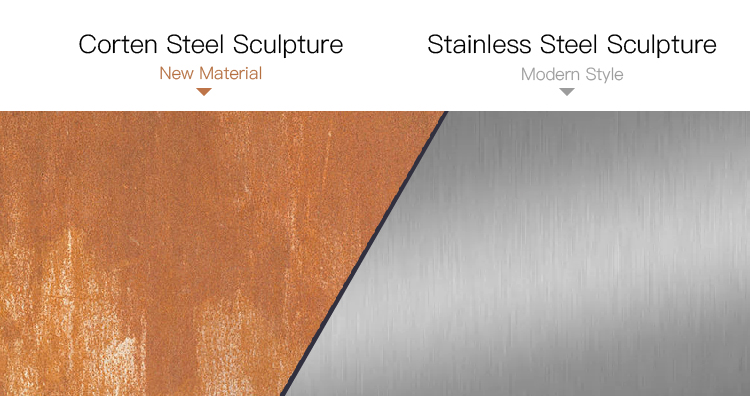 Corten can resist the corrosive effects of rain, snow, ice, fog and other meteorological conditions, forming a dark brown oxide layer on the metal, inhibiting the deep penetration of the metal, and negating the need for paint and expensive anti-rust maintenance for many years . Under severe weather conditions, Cotton Steel will last longer and will be more desirable.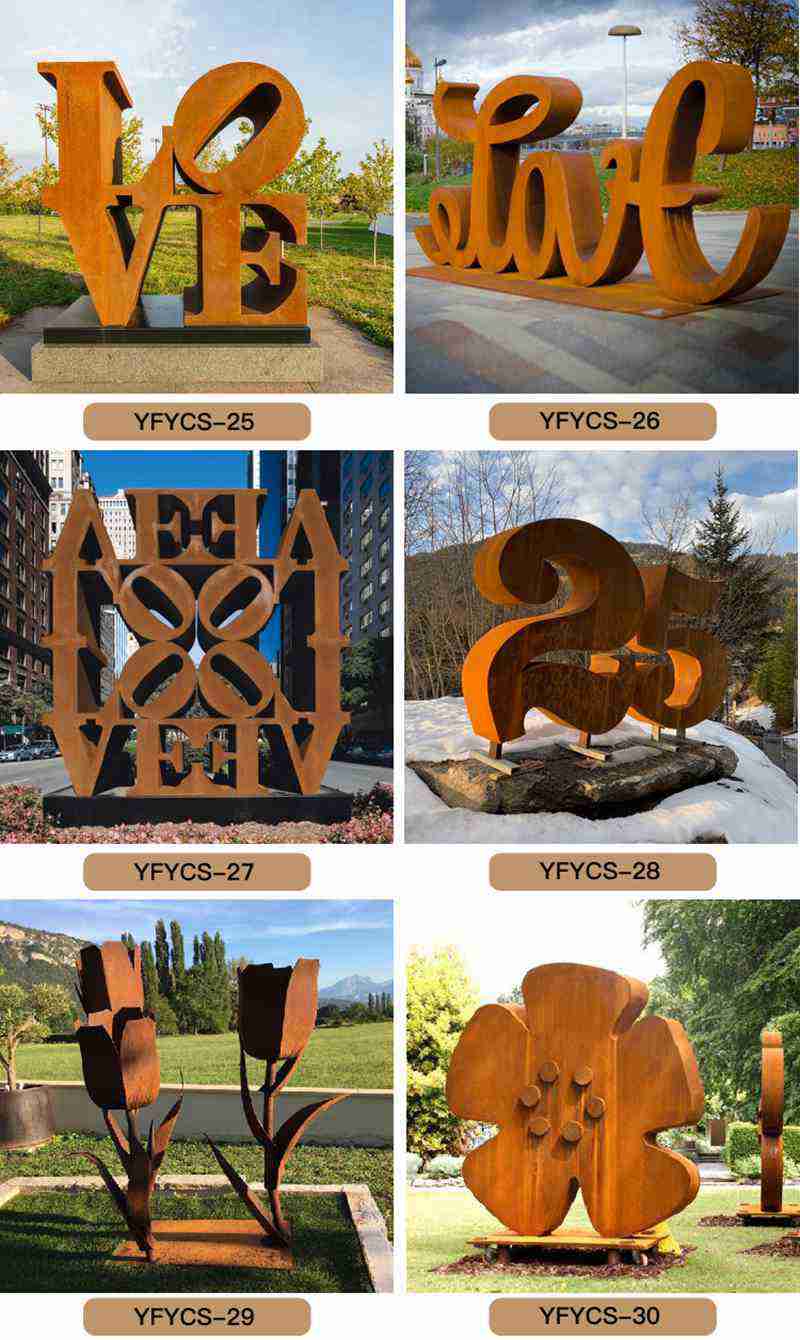 Custom Designs:
YouFine abstract corten steel love sculpture can also be customized according to requirements. We have a series of related corten sculptures, which match perfectly with the green lawn. The red rust color of itself and the green of the surrounding environment are perfect. Besides, corten contains copper, chromium, manganese, and nickel, which makes this material relatively expensive. But it will definitely be worth the money. After all, the maintenance cost of all sculptures is also an expense, and corten sculpture can save this expense.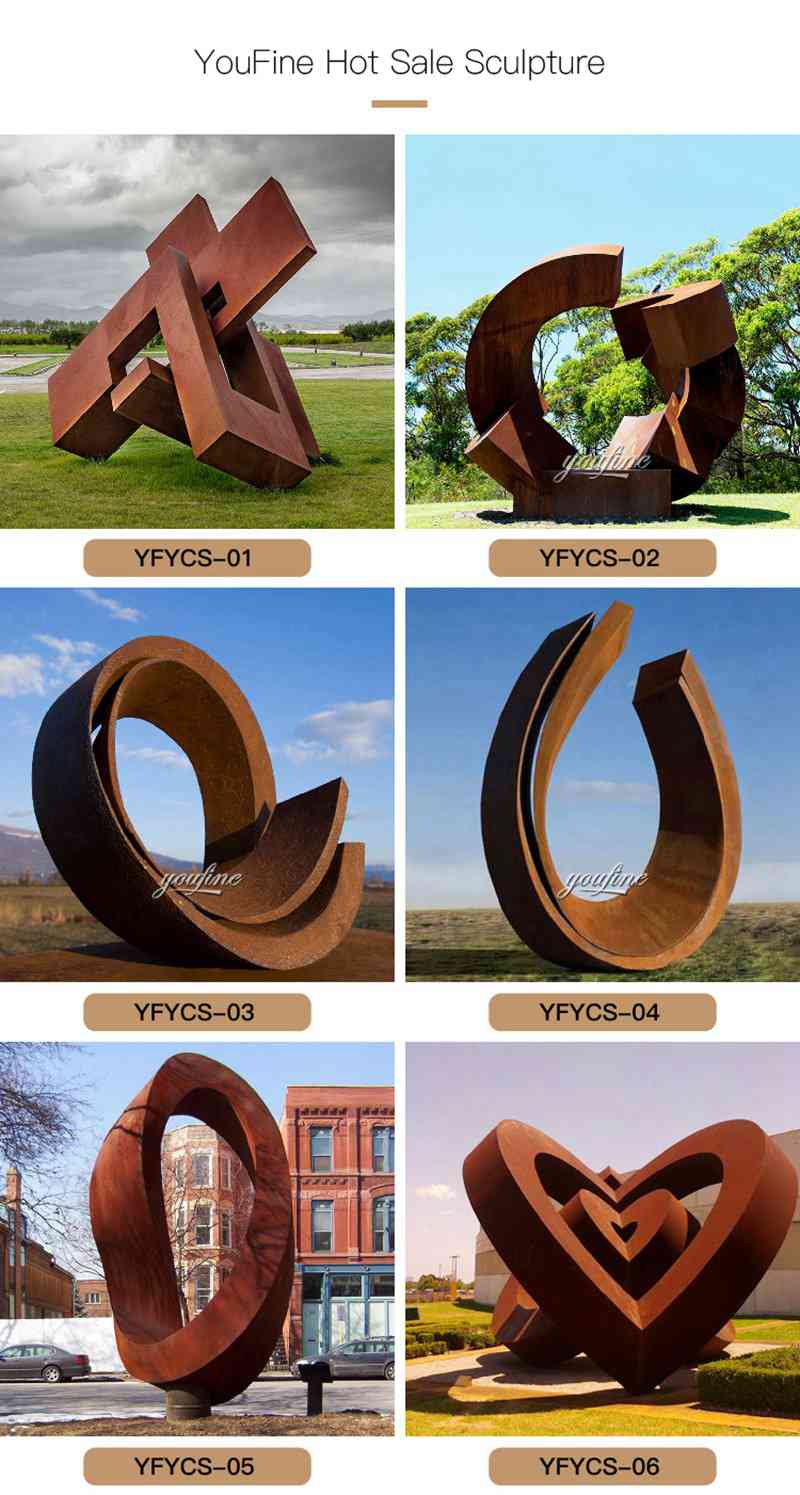 For more information about dimensions, or to request a quote from Metals Sculpture, please click here to visit online.