Outdoor Stainless Steel Sculpture Details:
Large outdoor stainless steel sculpture can use as outdoor city decorations or local landmarks. This is a classic Saudi Arabian sculpture design style. You Fine customized this large sculpture design for one of our Saudi clients. The overall height of the sculpture is 10 meters. And the design of the sculpture uses Saudi green elements to combine with the sculpture, very beautiful.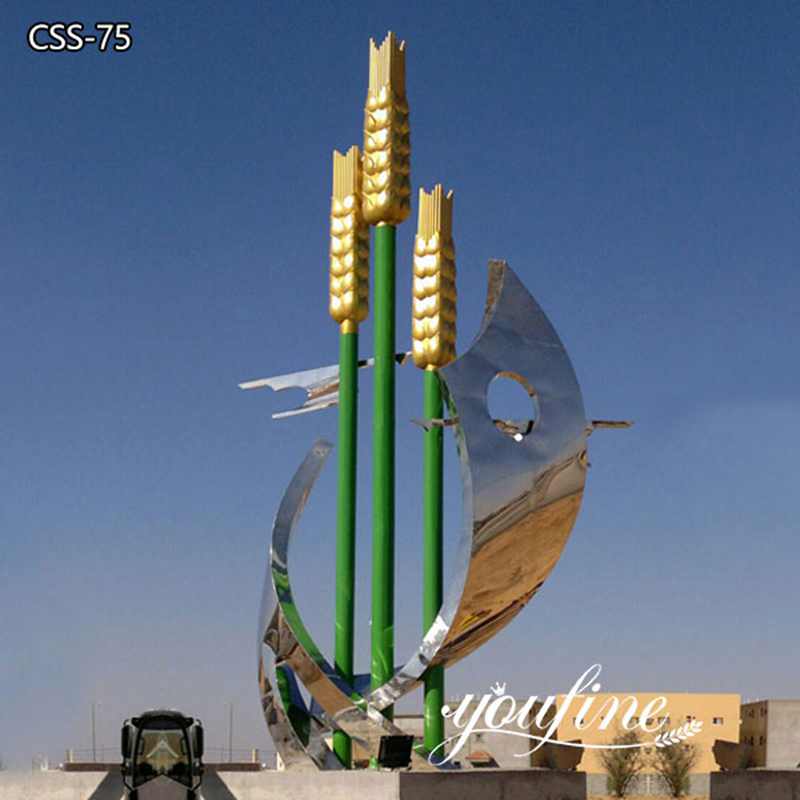 Pay Attention to quality and Details:
Firstly, You Fine will use high-quality 304 stainless steel materials to make the entire outdoor stainless steel sculpture. And the high-quality metal material can ensure the quality of the sculpture. So it can use in any outdoor environment without any problems. Of course, You Fine also has professional artists who have decades of experience in metal sculpture making. Therefore, they are very proficient in the details of the sculpture. As well as, we will ensure the details of the sculpture with the customer before shipment.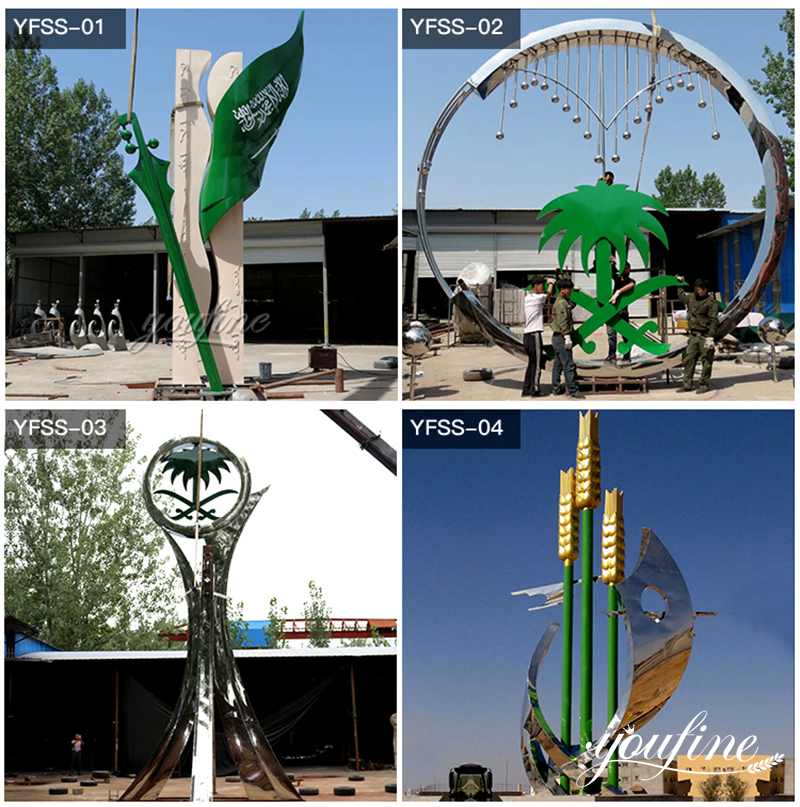 Provide Detailed Installation Drawings:
For large metal sculptures, the installation of the sculpture is also very important. Because the installation will affect the aesthetics and safety of the sculpture. We have a professional installation team and have many overseas installation experiences of large sculptures. Therefore, we will provide you with detailed installation drawings and instructions. Make the installation simple and clear, so that customers can successfully complete the installation locally. Of course, if customers have any problems during the installation process. You can contact us at any time and we will provide you with solutions.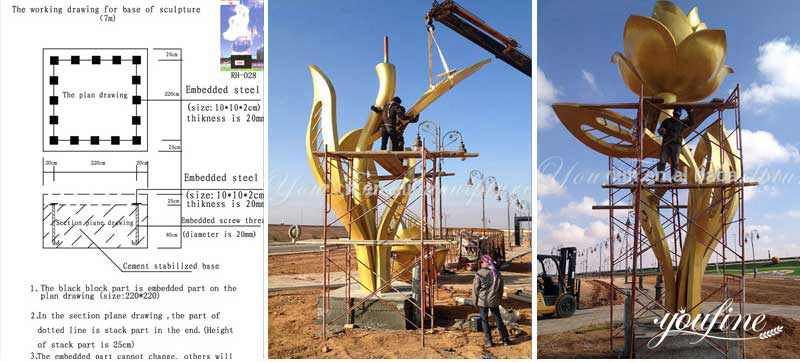 Choose the Suitable Transportation Service:
You Fine is a factory engaged in export all year round. Therefore, we have rich experience in overseas sculpture transportation. At the same time, we also cooperate with freight forwarders all year round. Therefore, we will choose the most suitable transportation plan for our customers based on your address. Of course, we can also provide customers with door-to-door service. In this way, you can easily receive the goods at home.
Welcome to consult about our large stainless steel sculpture design. You Fine supports customization. Professional designers and artists will provide you with high-quality sculptures.