Arabic Outdoor Large Metal Sculpture:
This Arabic outdoor large metal sculpture is specially designed for our Middle Eastern customers. This large stainless sculpture is 6 m high and 3.8 m wide, and can also be customized. Smooth lines and unique shapes make our large metal sculpture composed of two parts. On the left are the curved patterns, and on the right there are a lot of stainless steel tubes. Like a sharp sword, it is inserted naturally on both sides of the road as a roundabout sculpture. Contact YouFine for more information!
More Large Metal Sculptures:
YouFine has done hundreds of large metal sculptures with a height of 5 meters or more for our Saudi clients. The built-in skeletons of all large sculptures are very strong and suitable for placement in the Middle East. All our products accept customization. Our professional design team can provide you with 3D drawings, CAD drawings and other design drawings.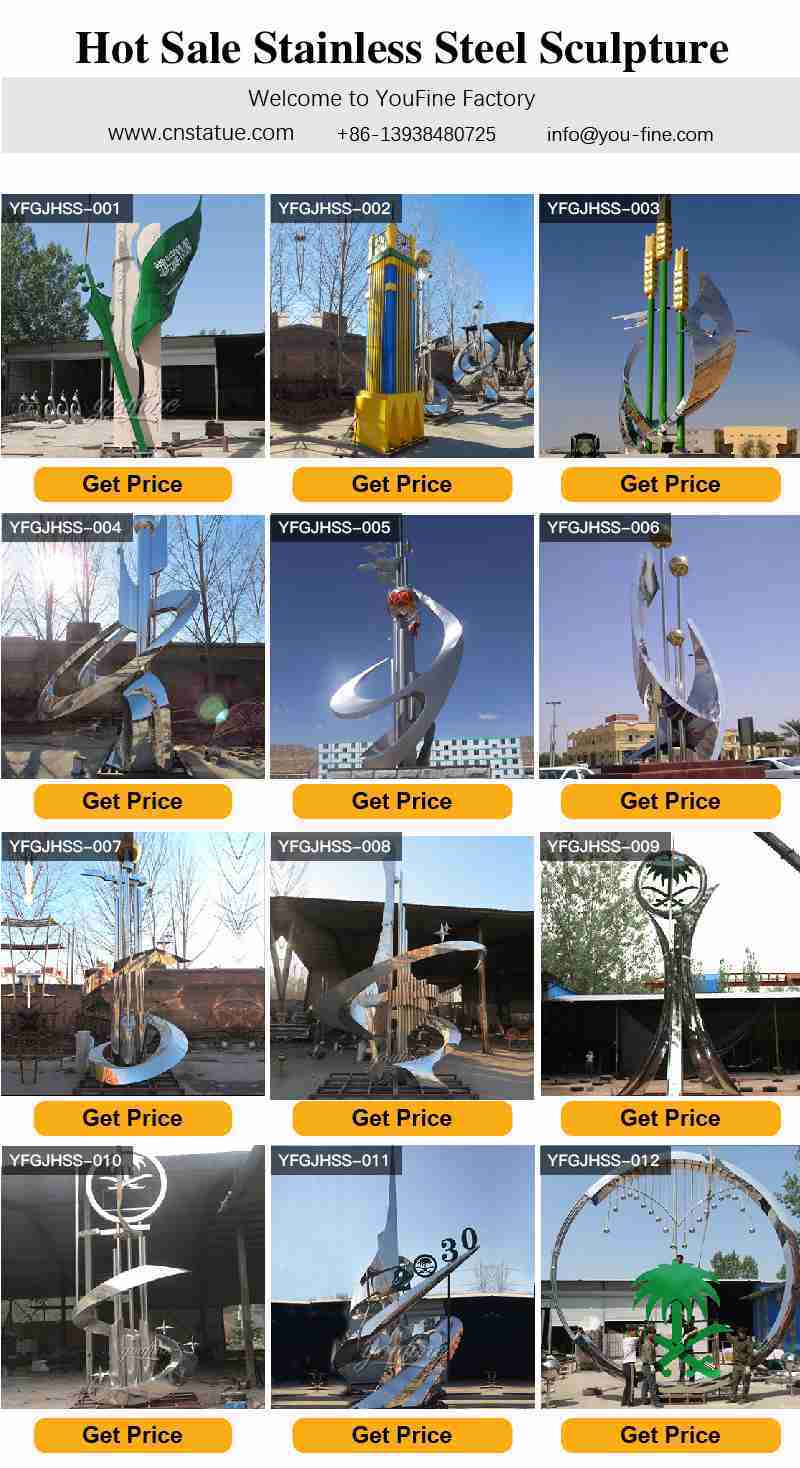 Installation Guidance:
As a professional metal sculpture production factory with more than 30 years of experience, we are very good at outdoor sculpture production. Especially for sculpture design in Saudi Arabia, we have professional installation drawings to provide before transporting. In the past few years, we have specially conducted inspections in the local area and provided installation services to customers. In the central city of Jeddah, Saudi Arabia and other places, they have guided the installation of our sculptures locally. And every customer maintains a good relationship with us.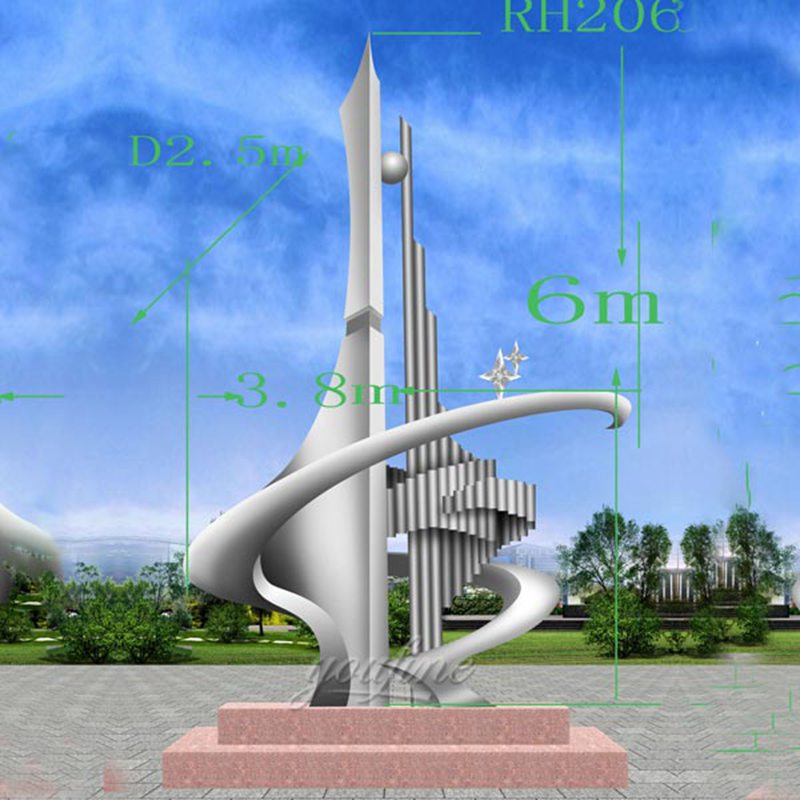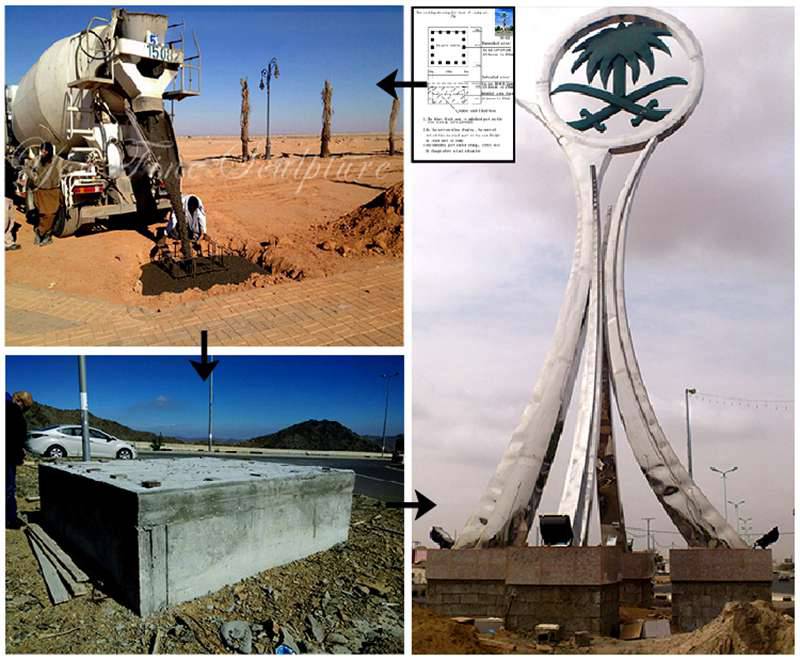 Skillful Masters, Affordable Price:
We have professional sales and craftsmen to provide you with perfect service and high-quality Arabic outdoor large metal sculpture. We sell directly from the factory, so our price is usually lower than the price you buy locally. At the same time, we will also guarantee the quality and affordable price of the sculpture. The internal skeleton of our sculpture is very strong. Even in the sands of the Middle East and Saudi Arabia, our large sculptures are safe and strong enough.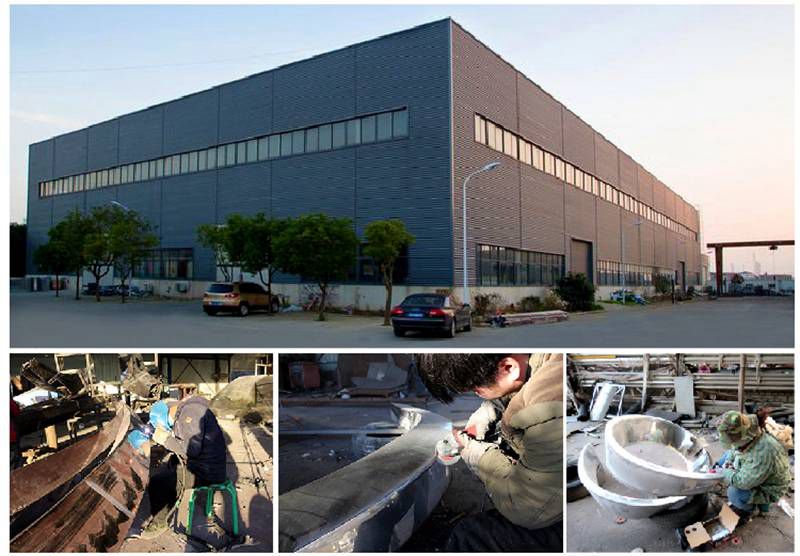 Over the years, YouFine has undertaken many urban sculpture projects or government projects in Saudi Arabia. So we have a certain understanding of Saudi-style sculptures. Can provide customers with one-stop sculpture service. Contact us now!