Sculpture Introduction:
If you want to make your venue more glamorous, YouFine's large stainless steel sculpture would be an excellent choice. Piece together with flowers, imitating straight tubes that are rolled together. This design looks fantastic, made by welding metal sheets into shapes that create interesting patterns and textures. So an outdoor stainless steel sculpture like this would be a great addition to any outdoor space.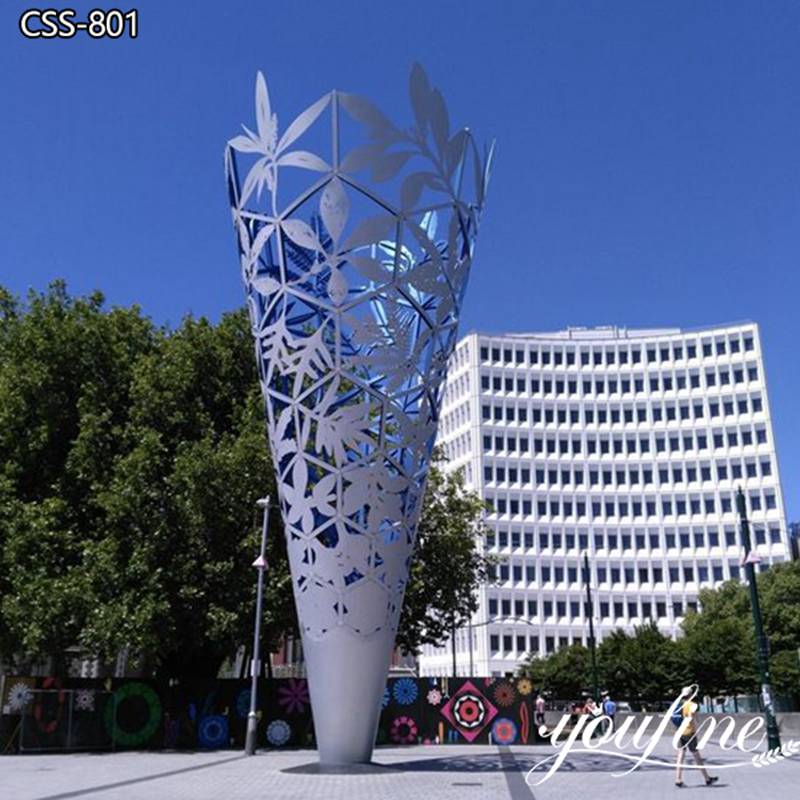 Application Scenarios:
YouFine will make large stainless steel sculptures with high-quality materials, so our sculptures will be durable enough. So you could use these stainless steel sculptures in many indoor and outdoor places. For example, the hollow part of indoor large shopping malls, outdoor public squares, gardens, and so on. And the interior of our large metal sculpture could be added with lighting installations, which could also emit a unique glow at night. These lights could turn any area into a magical wonderland. They also provide nighttime safety by making it easier to see where you're going.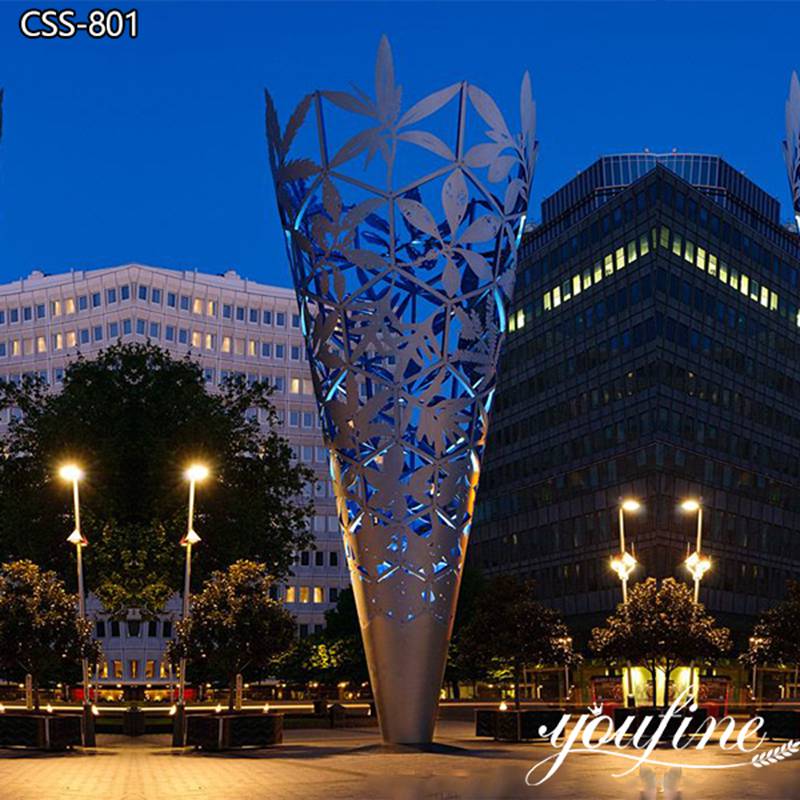 Material Selection:
In order to ensure the quality of this large stainless steel sculpture, YouFine would choose high-quality stainless steel as the raw material for this sculpture. Generally speaking, we would recommend the best cost-effective 304 stainless steel. But we would also choose some better materials according to the actual needs of our customers. Just like our clients living by the sea, we would recommend 316 stainless steel. This is because the performance of the 316 is more suitable for service in some high salt areas.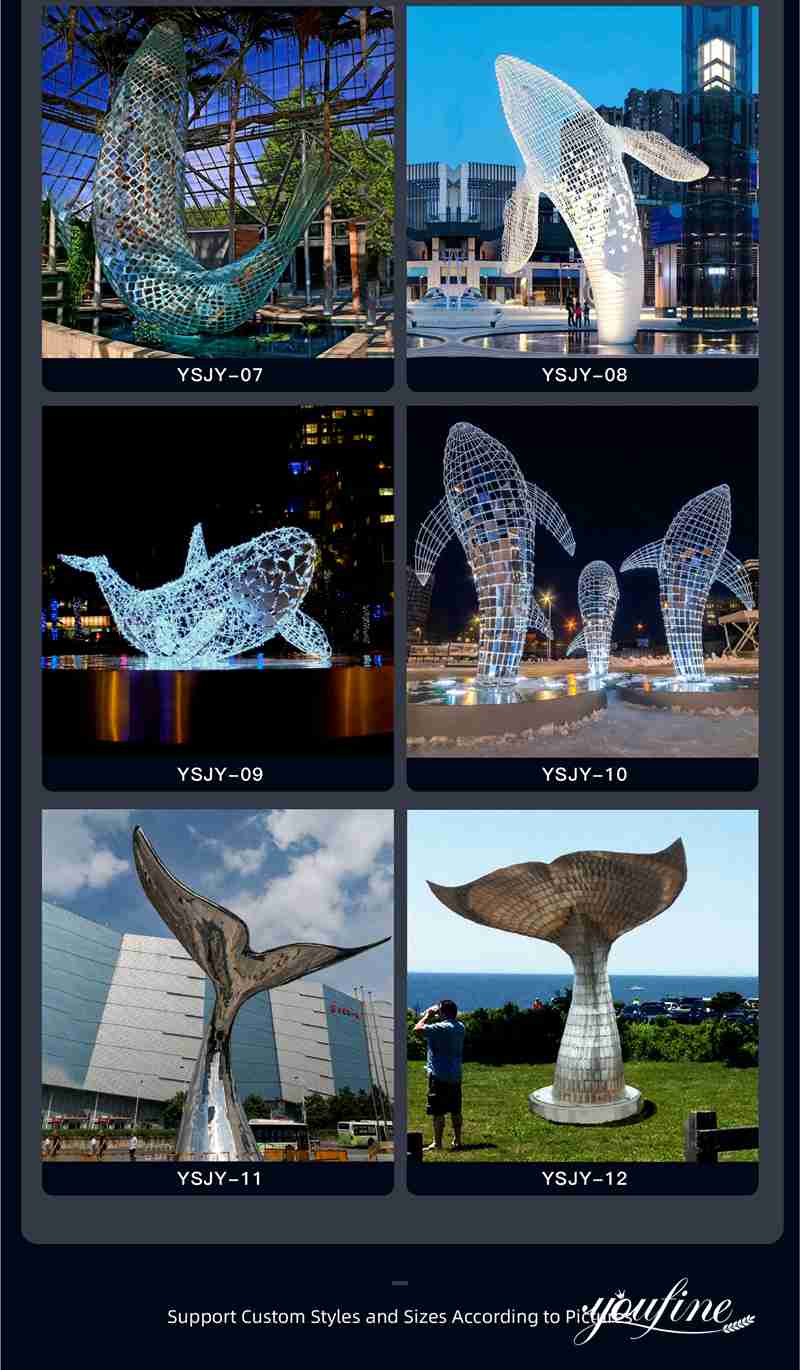 Rich Experience in Large Sculpture Production:
YouFine is a metal sculpture production factory established in 1983, with rich experience in metal sculpture production. We have also undertaken many large outdoor stainless steel sculpture production projects in the past few decades. Our sculptures have stood for many years not only in the United States, Canada, Australia, the United Kingdom, and France but even in the Middle East, Saudi Arabia, Africa, and other countries. So we could guarantee that we make outdoor large metal sculptures for you to have a long service life.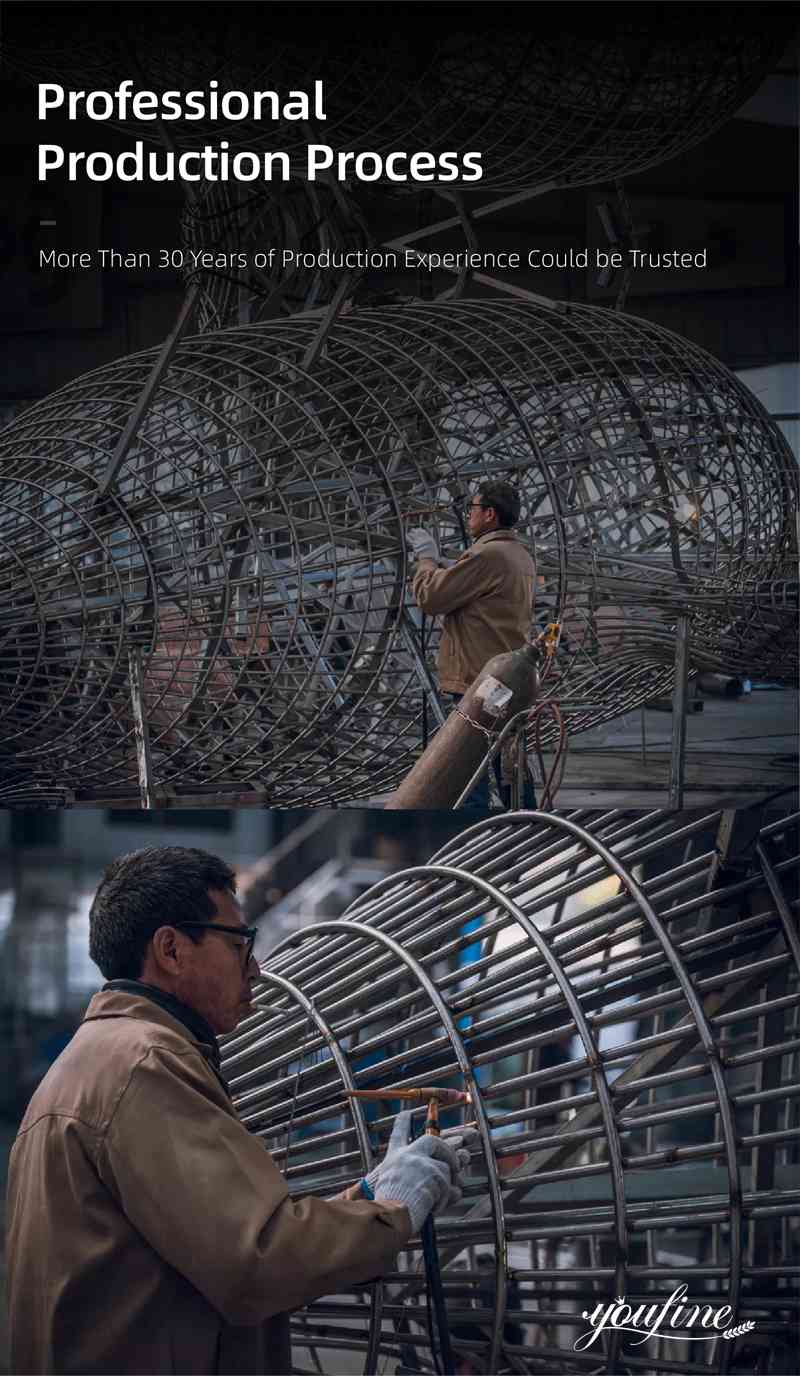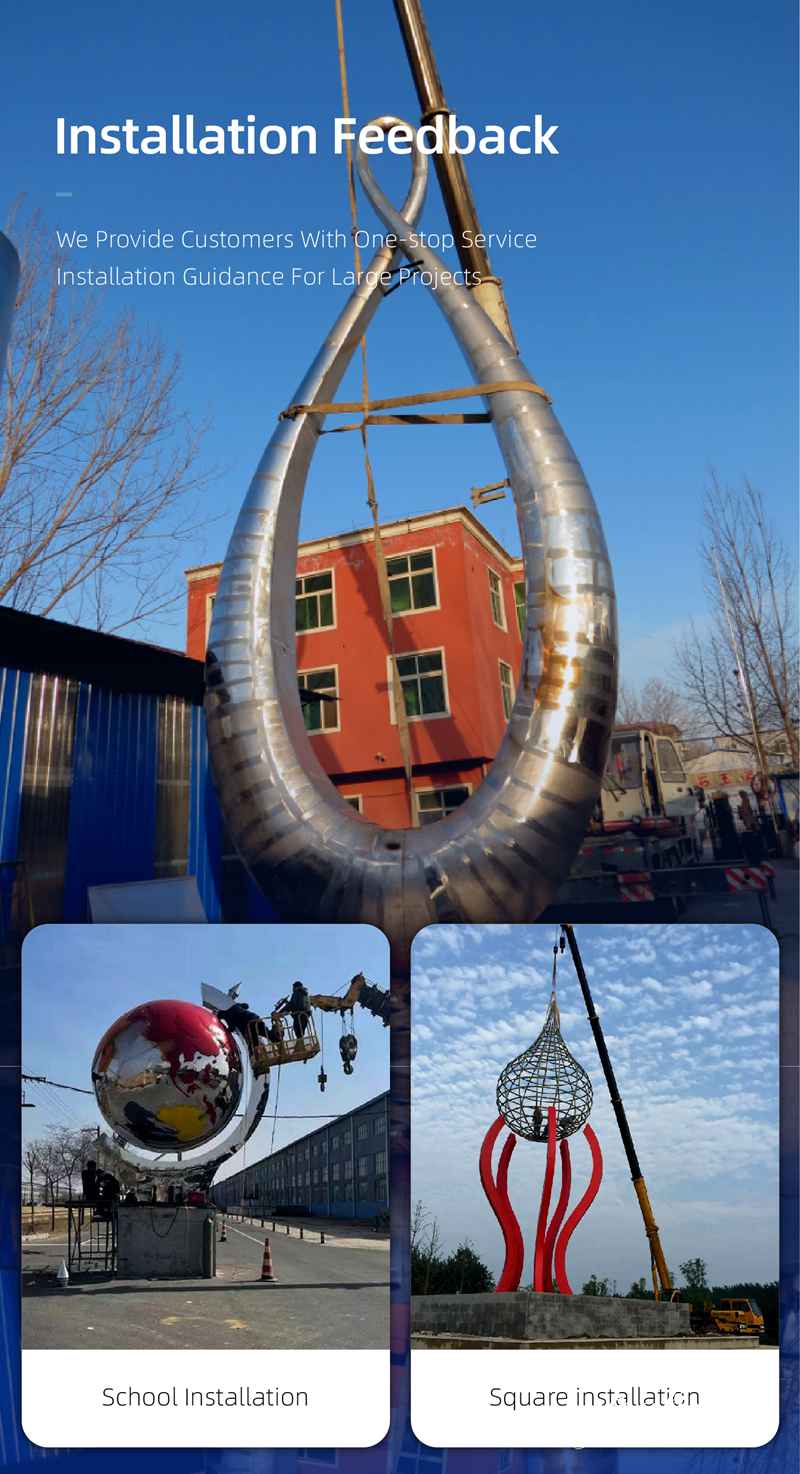 If you like the design of our unique metal sculpture, or you want to inquire more about large-scale outdoor projects, you could always contact us. YouFine is factory direct and could guarantee you the highest quality stainless steel sculptures at good prices.