Sculpture Introduction:
This is a peacock sculpture for garden with a very gorgeous surface. Its surface is a highly polished silvery white. Because this metal peacock sculpture is made of modern stainless steel, the surface of this sculpture seems to be dotted with stars, and it looks like a galaxy in space under the sunlight. This kind of sculpture surface is very charming and could give people a beautiful visual effect.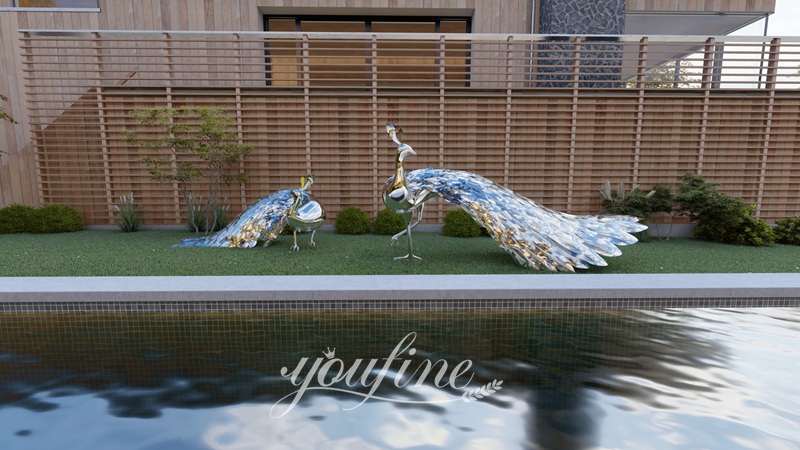 Such a beautiful peacock sculpture for garden must be a beautiful landscape. Peacock itself is synonymous with elegance and charm. The design of this stainless steel peacock sculpture is inspired by a peacock walking on the lawn. Although the tail feathers of this peacock sculpture are not open, it looks very fluffy. An indescribable elegance is evident in this peacock sculpture. The silver-white tail feathers were scattered on the lawn, as if they would open in the next second. Such a sculpture arouses people's curiosity, and people couldn't help but come closer to see its details.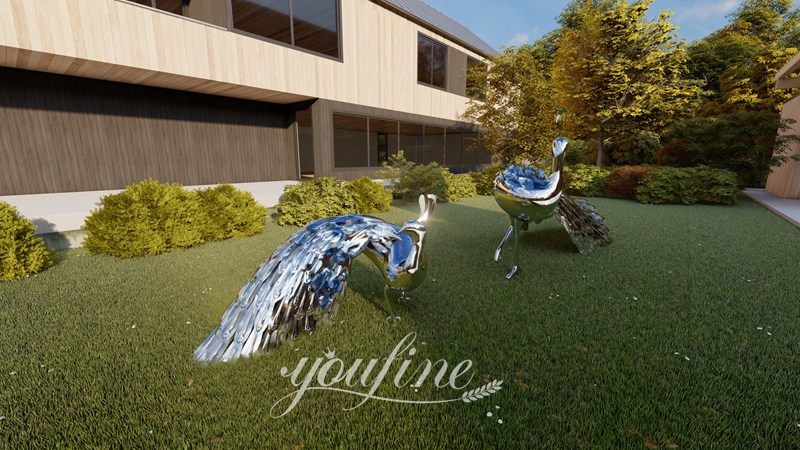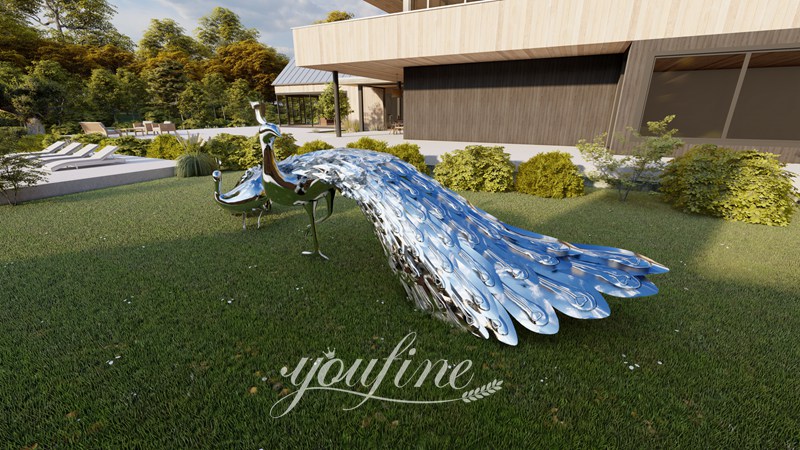 Scene Construction:
This peacock sculpture is a new design by our designer in 2022. Our designer modeled this peacock sculpture on the garden lawn, which seems to blend in with the surrounding scenery. But if you want the effect of peacock sculpture in other scenes, we could also make immersive drawings for you. For example, we once had a customer who asked us to put this peacock sculpture at the entrance of a shopping mall, which is also very beautiful.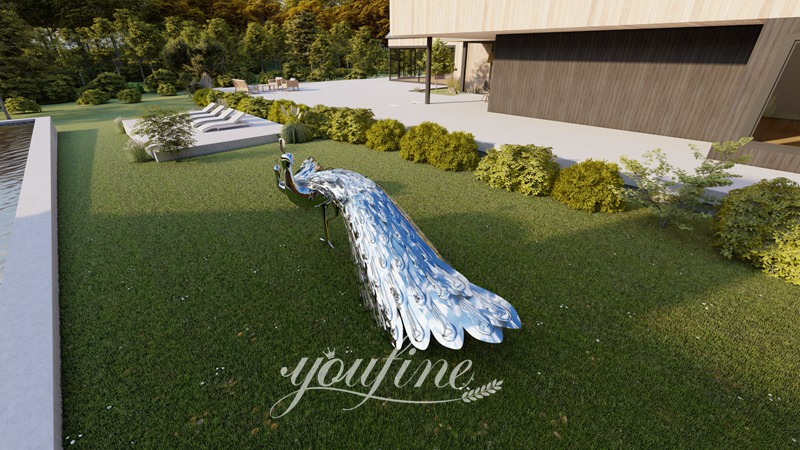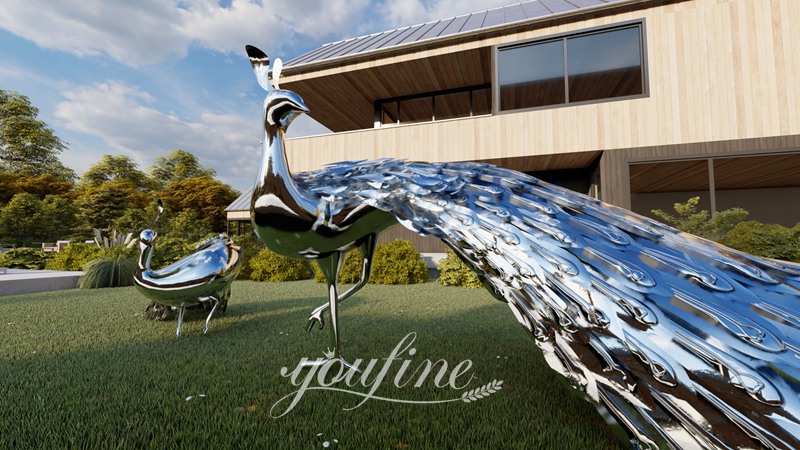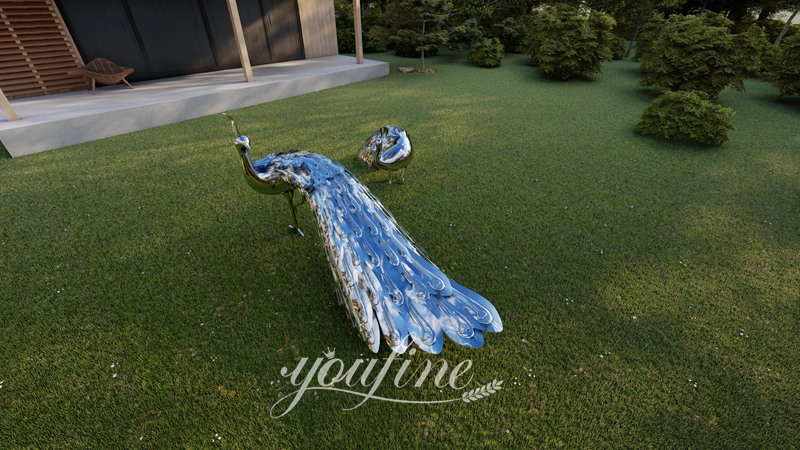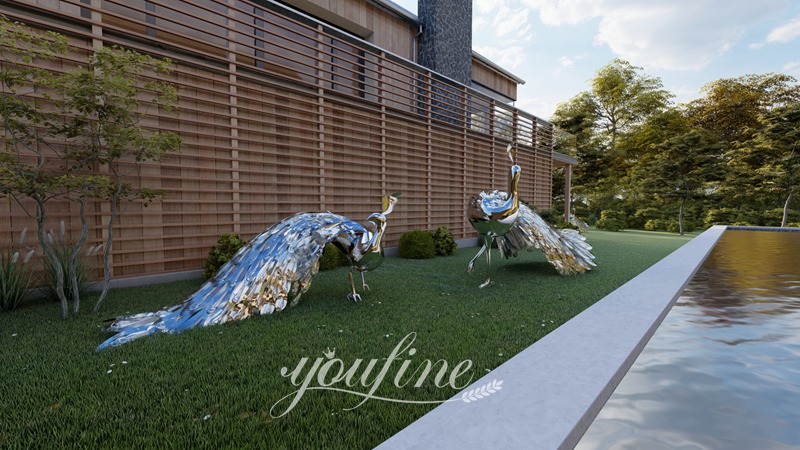 About YouFine:
As a sculpture direct selling factory, we could not only provide stainless steel sculptures. If you need, resin, aluminum, copper and other metal materials, we could process them into beautiful works of art for you. We have specialized in making sculptures for 39 years. Since 1983, we have been sending sculptures to all over the world. Our metal sculptures are also well received by our customers.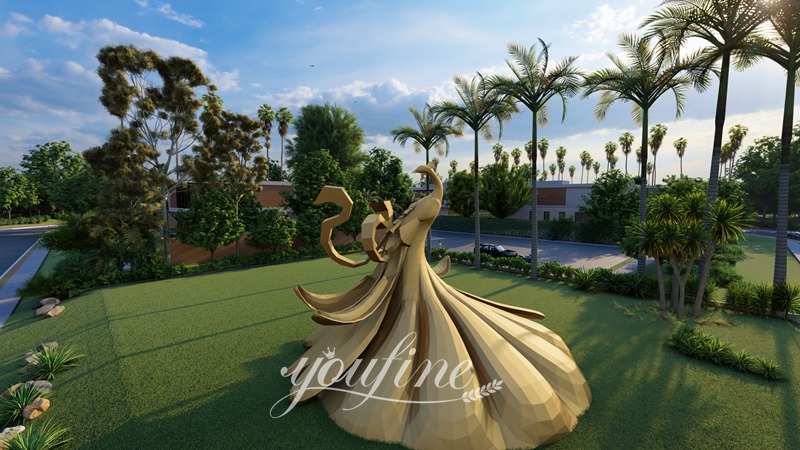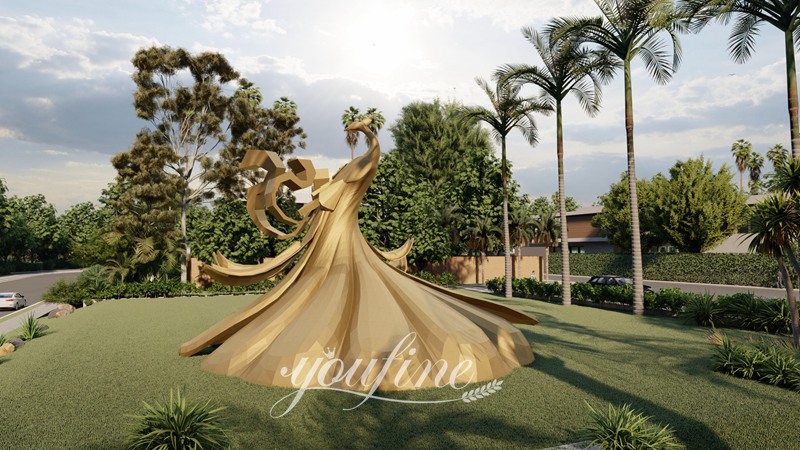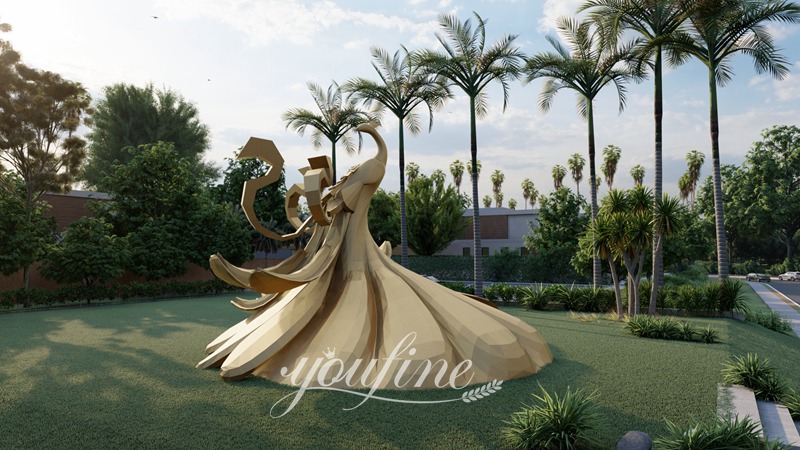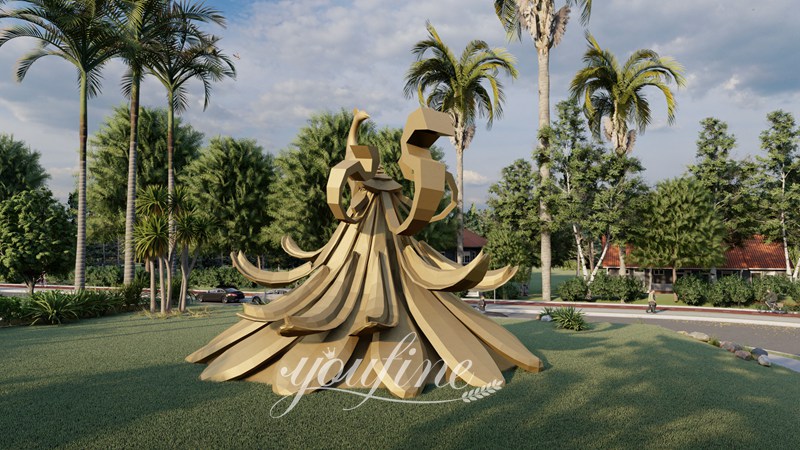 If you want to know more about our peacock sculpture for garden, please feel free to contact us.