Modern Rabbit Sculpture Introduction:
This modern metal bunny sculpture is so cute. And many children would fall in love with this rabbit sculpture. You could see the sculpture size is very large, and the people would appear small in front of it. That's a funny thing, the usual little rabbits have grown bigger, but people have changed.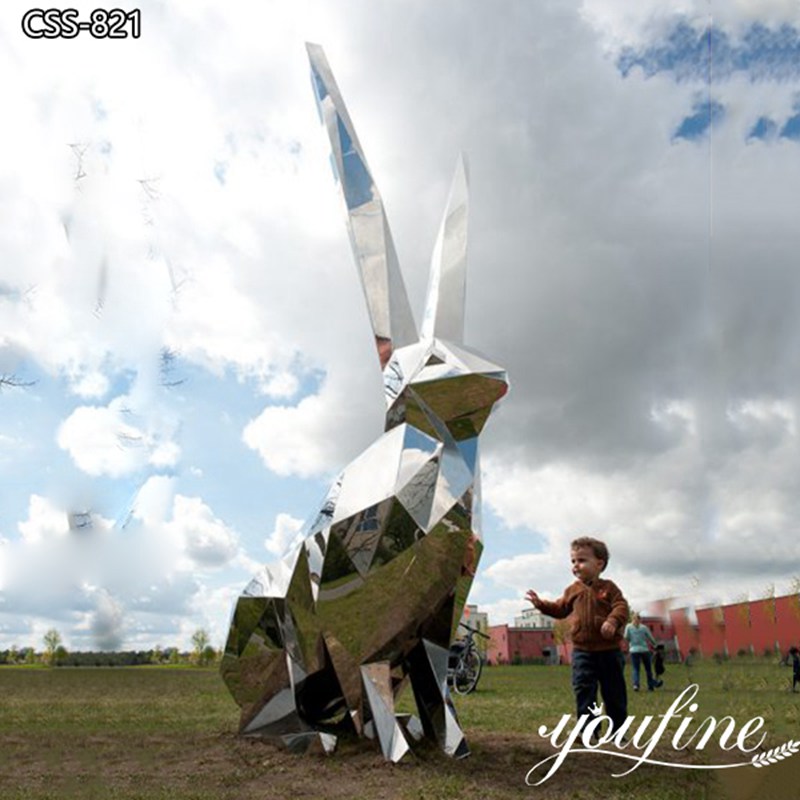 The metal bunny sculpture is unique that the surface is highly polished and geometric. The surface is like a mirror and the surrounding on it. At the same time, the geometric surface shows present a new appearance. The regular geometric slices were welded into a giant bunny. Each slice surface reflects a different landscape. These landscapes on the surface of the sculpture seem to give the rabbit a new dress. This design is really cool. So if you placed the sculpture outdoor, it would be a highlight. And many people would take photos with it.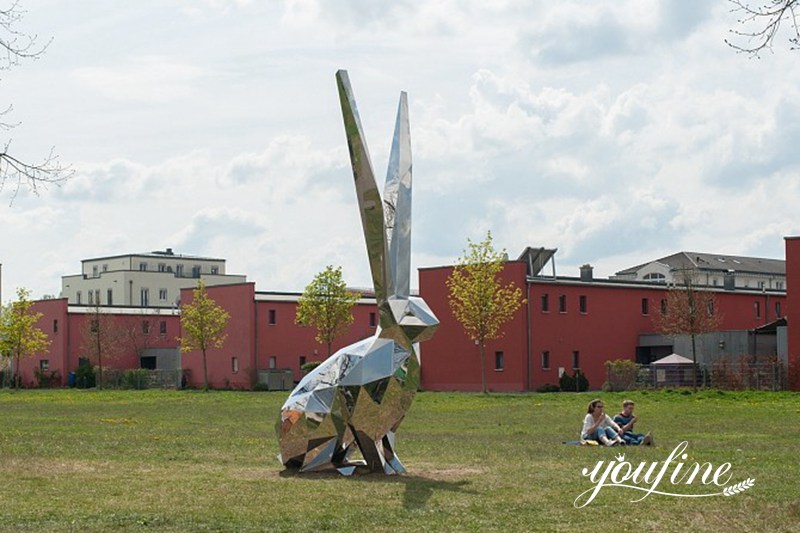 How to Achieve Mirror Polishing Effect?
Such a mirror-like surface requires many processes. Firstly, we would fully weld the metal bunny sculpture together instead of spot welding. So the welds would be highly flat. At the same time, the sculpture structure would be very stable. Then we would polish the rabbit sculpture surface. For surface detail and perfection. We would first have a craftsman simply polish the surface of this rabbit sculpture to make it flat. After that, our top artists would carefully polish every detail by hand. Then use a special process to make the surface look like a mirror. Although mirror polished stainless steel sculptures are more complicated to make. But it could achieve a unique and beautiful visual effect.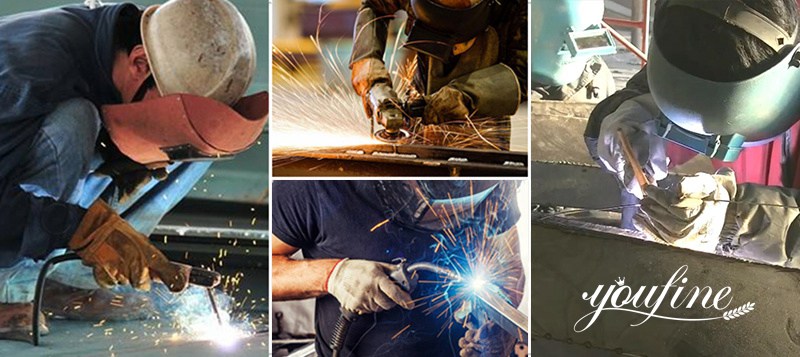 Of course, in order to better meet the needs of different customers. We also have a matte, brushed, painting, spray, coating plating, and other surface treatment methods for you to choose from.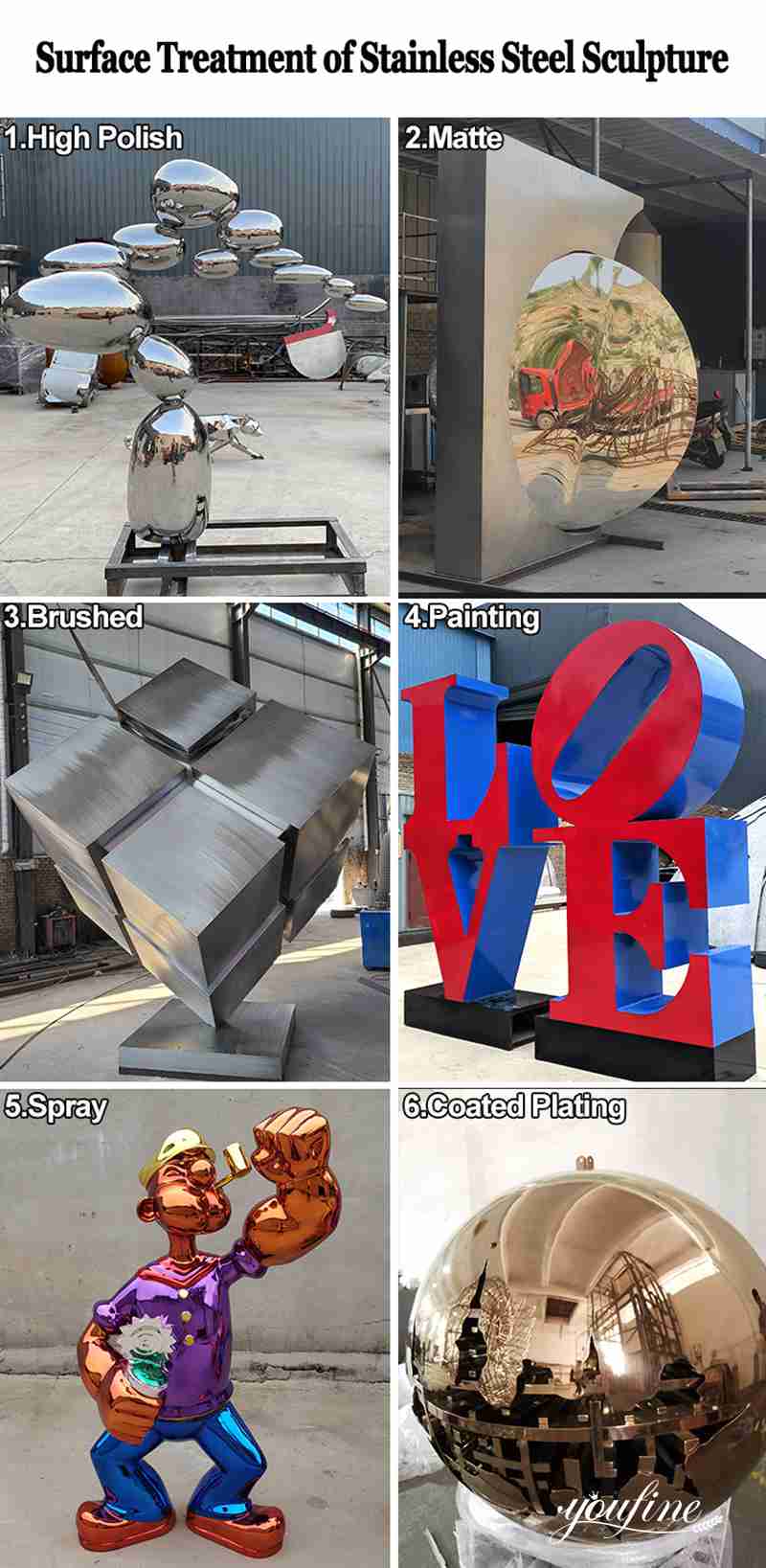 Various Designs to Match Your Scene:
If you have other custom sculpture needs, we could also give you a wealth of designs for you to choose from. If you think it's too simple to put a sculpture in your venue, we have many other geometric animal sculpture designs to buy together. Our professional designers could also make suitable scene-matching plans and drawings for you according to your needs.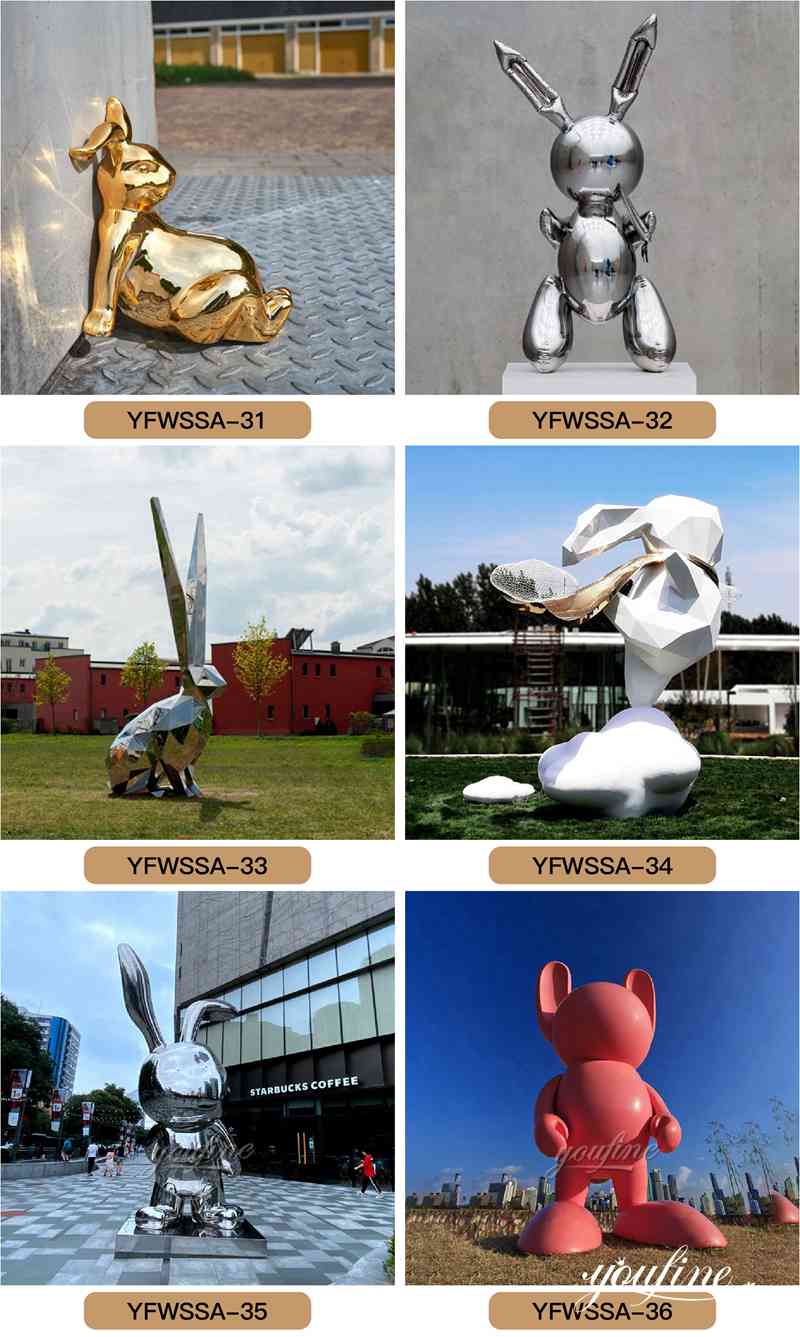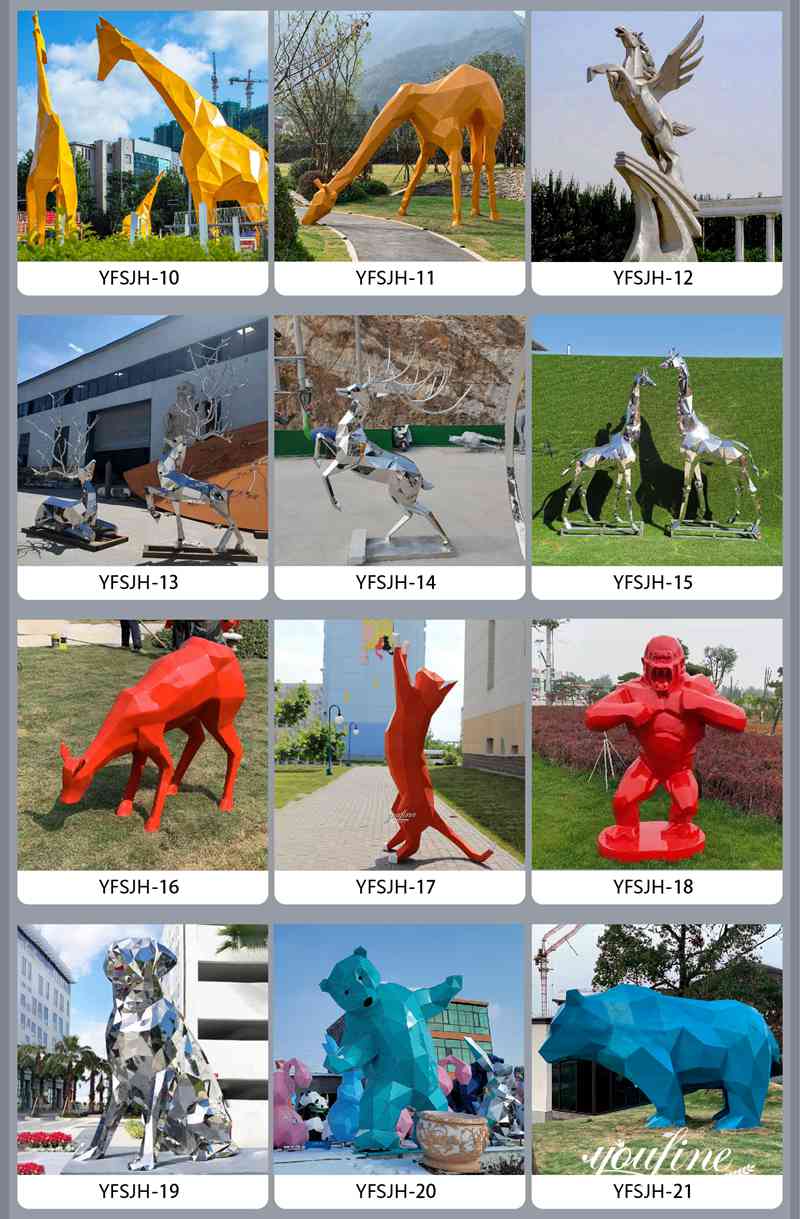 For more information, you could always contact us. YouFine is a stainless steel sculpture direct selling factory, not only has rich experience in making metal sculptures but also could give you good prices.