Sculpture Introduction:
This is a modern stainless steel sculpture with an abstract design. This sculpture has a highly polished surface and a perfectly curved design. We could see that this sculpture is elegant and beautiful, full of art. We have professional craftsmen to make this sculpture to ensure the detail and quality of the sculpture. Therefore, our sculptures could be placed outdoors for many years without any quality issues. You could place this outdoor abstract metal art sculpture in outdoor gardens, streets or squares, or at the gates of schools and office buildings. A design like this is also a good choice for indoors.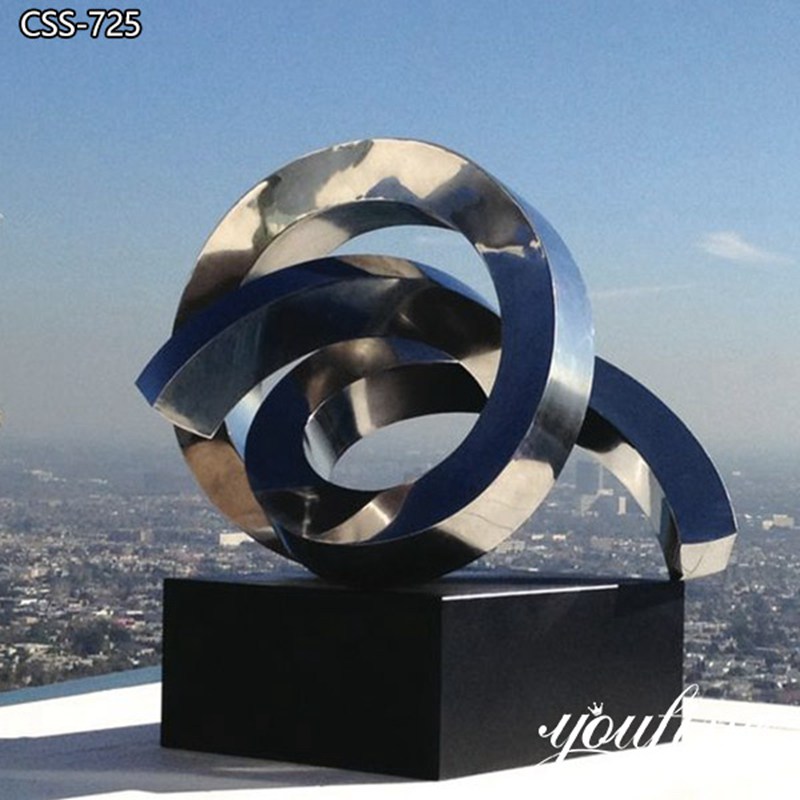 Why Choose Stainless Steel as Raw Material?
This abstract modern stainless steel sculpture uses stainless steel as raw material. At the same time, you would also find that more and more places in modern society would choose sculptures made of stainless steel. why is it like this? Because stainless steel is corrosion-resistant, fire-resistant, heat-resistant and sustainable. At the same time, it is easy to keep clean and hygienic, and most of the sculptures produced are beautiful in appearance. So this modern abstract metal sculpture has good corrosion resistance and could serve you for many years outdoors in many places. We specialize in the production of metal art sculptures for 40 years, any type of modern metal sculpture could be made very beautifully.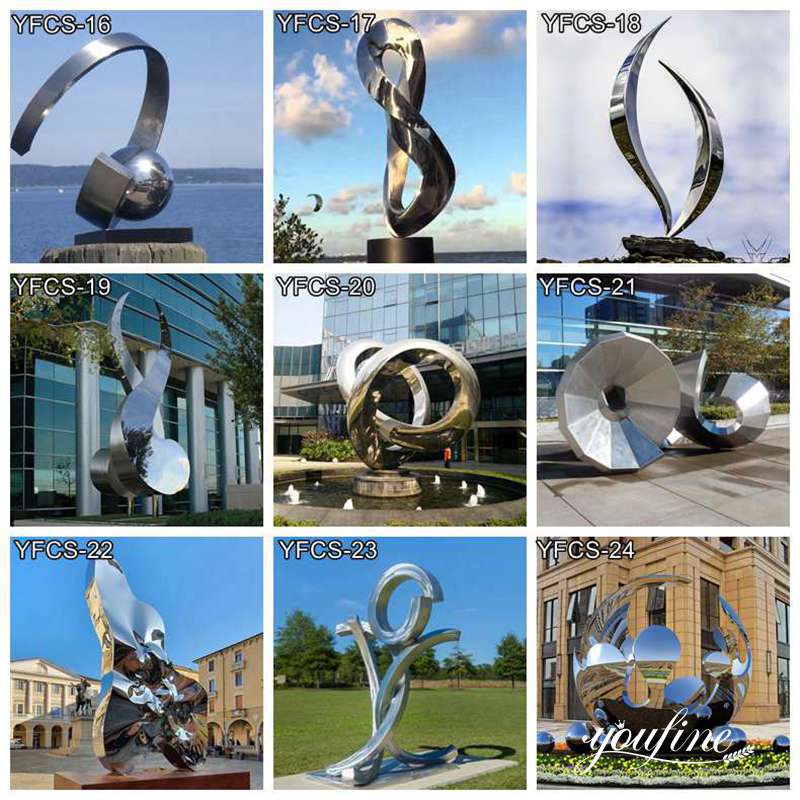 Customized Service:
As a professional stainless steel sculpture manufacturer, YouFine would fully respect the needs of customers. And also we would create the most unique sculptures for customers. So we also provide customized services for customers. We not only support drawing customization, but also have a professional design team. You could also tell us what you expect from the sculpture and we would choose the right design for you. The size, color and material of the sculpture are all customized according to your ideas. YouFine Sculpture Factory has a history of 40 years. Over the years, our products have been iterated, developed, and updated. So we also accumulated a lot of sculpture designs. No matter what type of sculpture you prefer, we have it for you.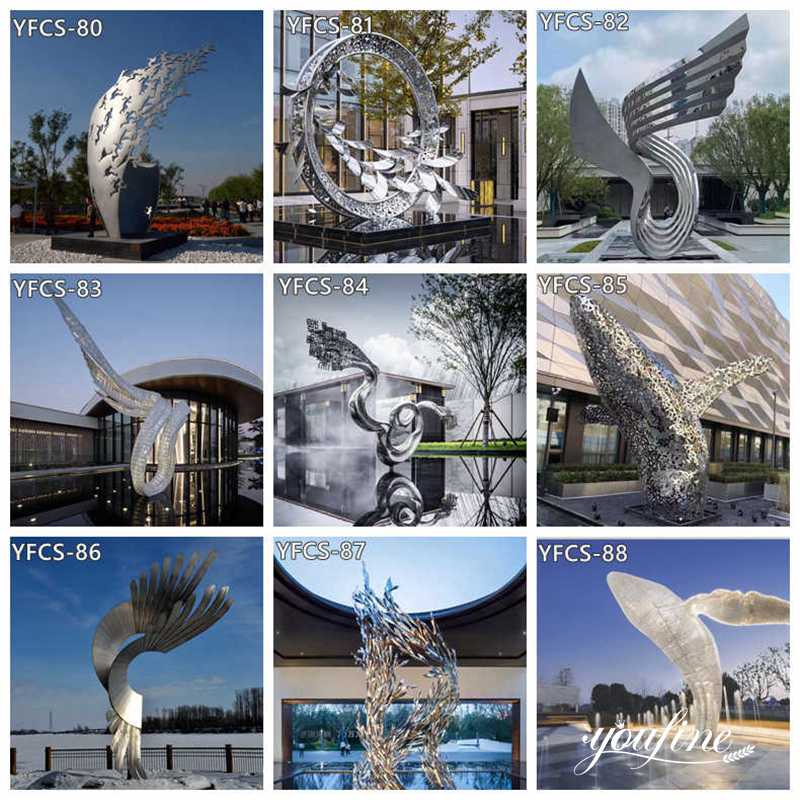 Check out our selection of abstract stainless steel sculptures and pick the best unique or custom handcrafted pieces from our online showroom of artworks. These beautiful stainless steel abstract art sculptures are intricately designed sculptures and figures showcasing stunning craftsmanship that would impeccably transform your decorations. Our abstract landscape sculptures are the perfect choice for your homes and mid-sized spaces.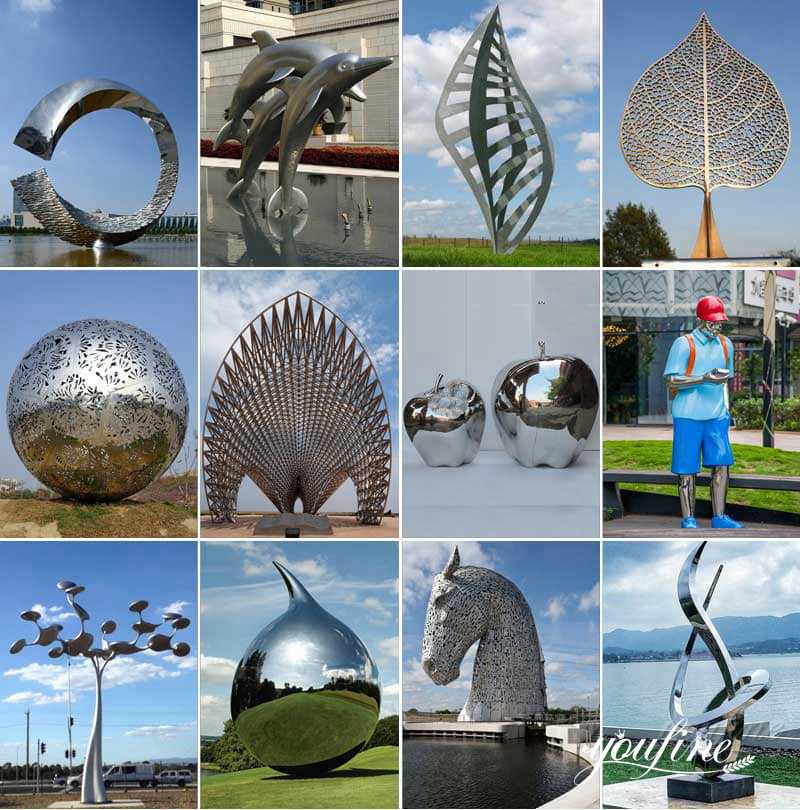 If you have your design or would like to design for your project, please feel free to contact us. Our support team would try to provide the best service possible.