Sculpture Description:
This is a huge outdoor ring sculpture. We could see that the sculpture has a bitten red apple in place of the diamonds and gems. This couldn't help but remind people of the poisonous apple bitten by Snow White. It seems to symbolize that love is fascinating, but at the same time, it is hidden toxicity. Such a modern sculpture with a special meaning would be a thought-provoking decoration, arousing people's curiosity and attracting more people to stop.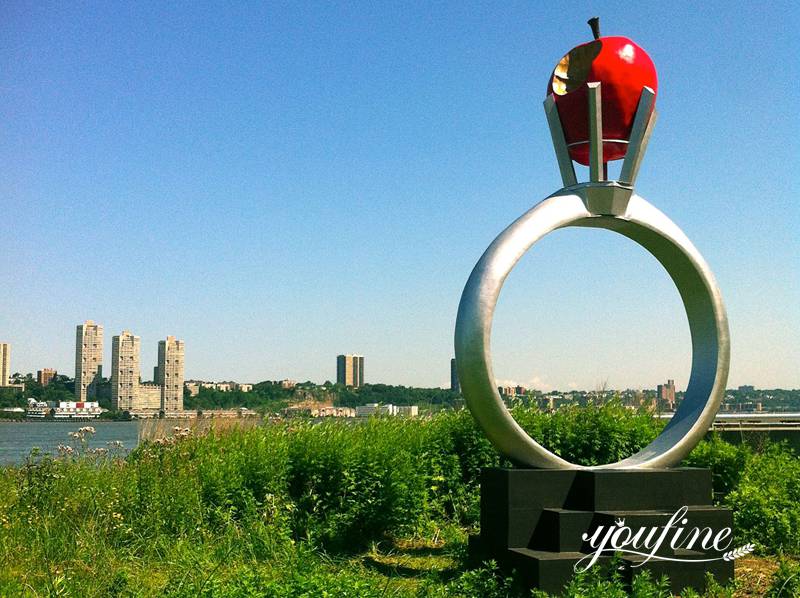 Choice of Ring Sculpture Surface Treatment:
The finish of this ring sculpture is optional. You could choose to have the ring section matte finish, or you could choose to spray paint it. If you prefer a high polish, that's great too. On the top part of the apple, it is usually sprayed with red car paint. This would ensure that the sculpture would not fade easily and would serve you longer.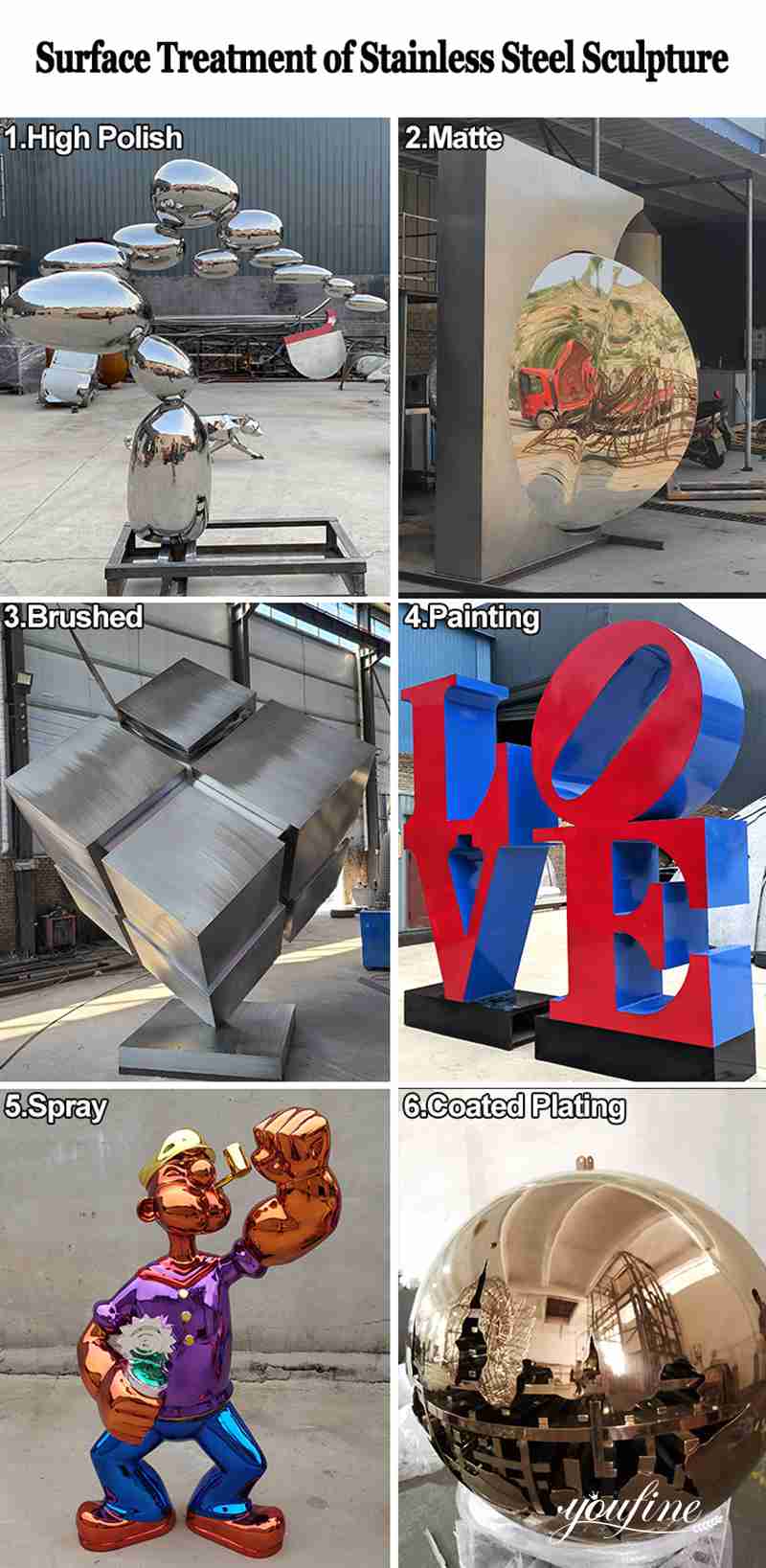 Customized Service:
In addition to the choice of sculptural finish. You could also customize the size of this ring sculpture, as well as some details of the design. For example, you could choose a larger or smaller size to make it more suitable for the space you reserve. You could also customize the part of the apple above the sculpture to suit the theme of your venue, perhaps with diamonds. YouFine would fully respect your personal preferences and needs and would design for you the ring sculpture solution that best meets your expectations.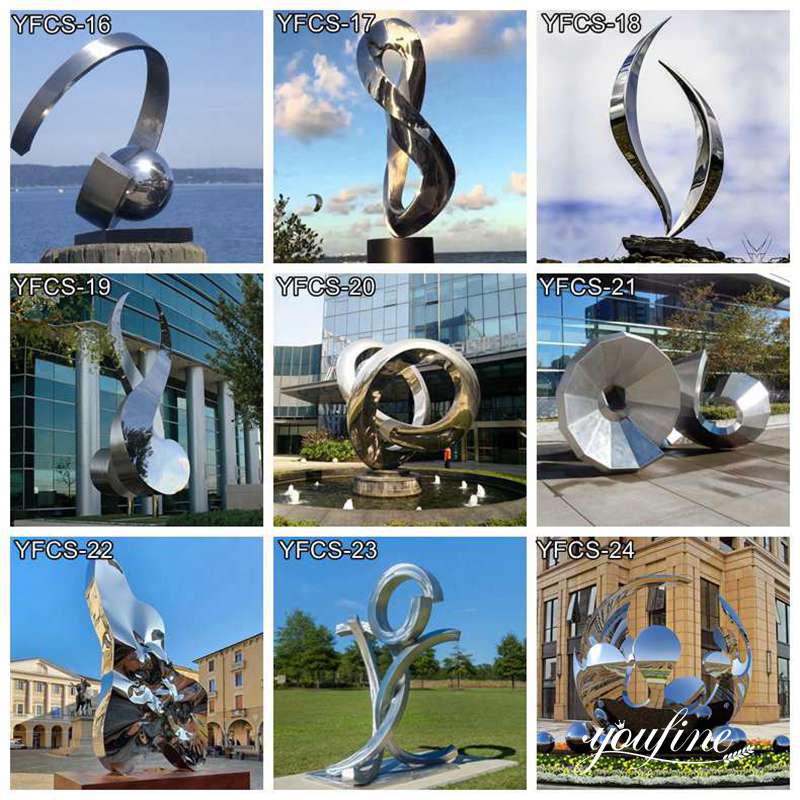 High-Quality Guarantee:
YouFine's modern sculptures would use high-quality stainless steel as raw materials. Under normal circumstances, we would choose 304 stainless steel to make sculptures. If our client's sculpture would be installed in a high salt area, such as the sea. We would also recommend the more corrosion-resistant 316 stainless steel. So you just need to tell us your needs for sculpture and we would give you the best solution. And in the production process of the sculpture, we not only have a professional QC team to strictly inspect the quality and details of the sculpture. Photos and videos would also be sent to you for your acceptance. After you pass the inspection, we would pack and ship it for you.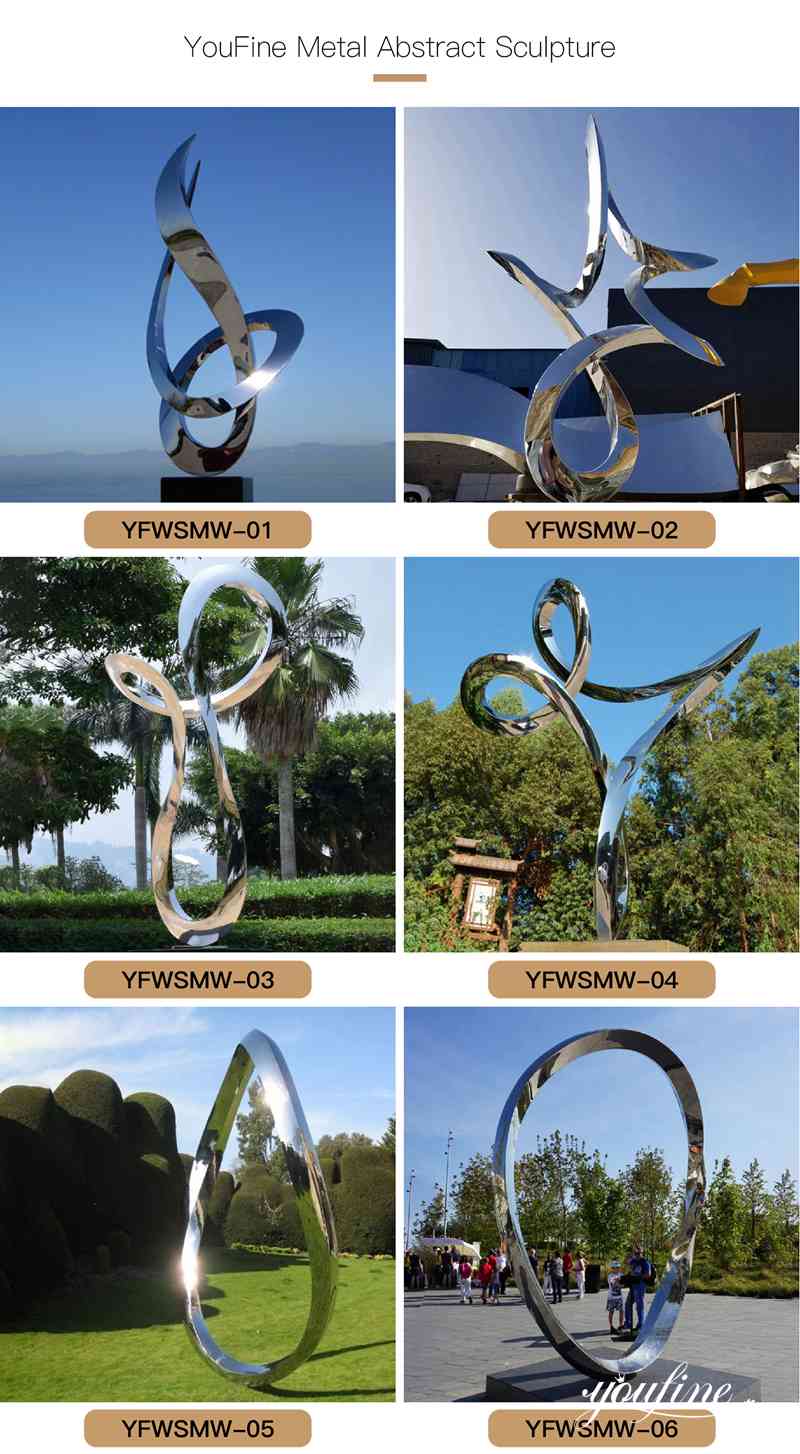 We would give your sculpture full insurance before shipping. So you don't have to worry about the risks in transit. If you are interested in our modern metal sculptures, please feel free to contact us.