Metal Heart Sculpture Introduction:
This metal heart sculpture has a very novel design. This sculpture shows a contrast between a primitive, torn form and a minimalist, polished form. Therefore, it has a kind of contradictory beauty, which constantly attracts people's attention. This is the biggest feature of this sculpture, and it is also the most attractive place. In this way, the sculpture is a unique visual feast and a different perceptual experience. It would be the biggest highlight of your place. If you are interested in this sculpture, please feel free to contact us.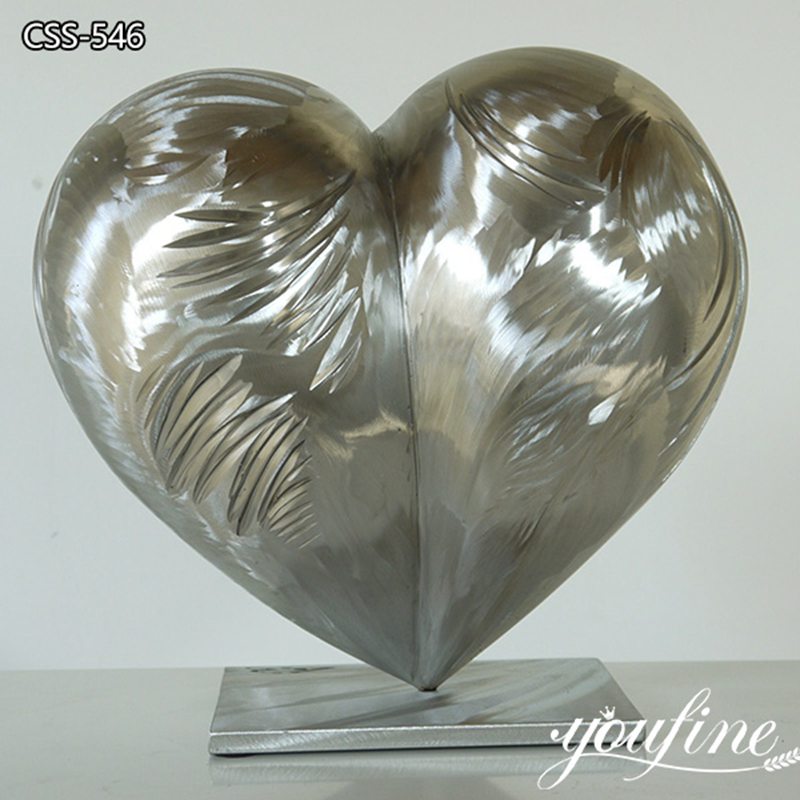 Unique Surface Treatment Method:
The surface of this metal heart sculpture is very unique. We could see that it uses two different ways to deal with this surface. Matte finish and brushed finish. Then showed a sense of tearing, a unique charm. There are many surface treatment methods for stainless steel, not just the common high polishing. There are also matte finishes and brushed finishes like this sculpture. Of course, there are spray, coating plating, and so on.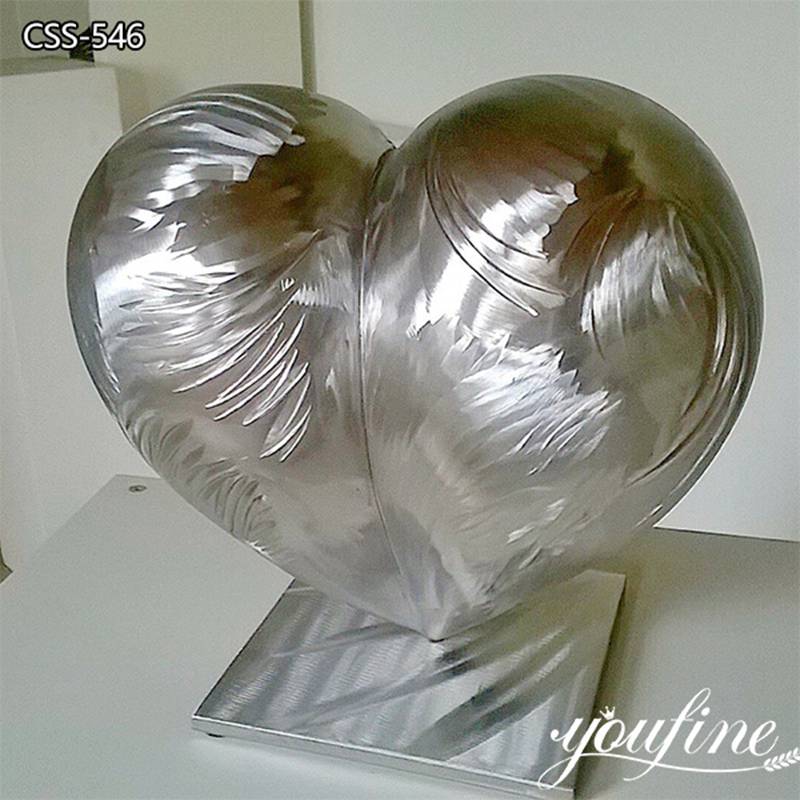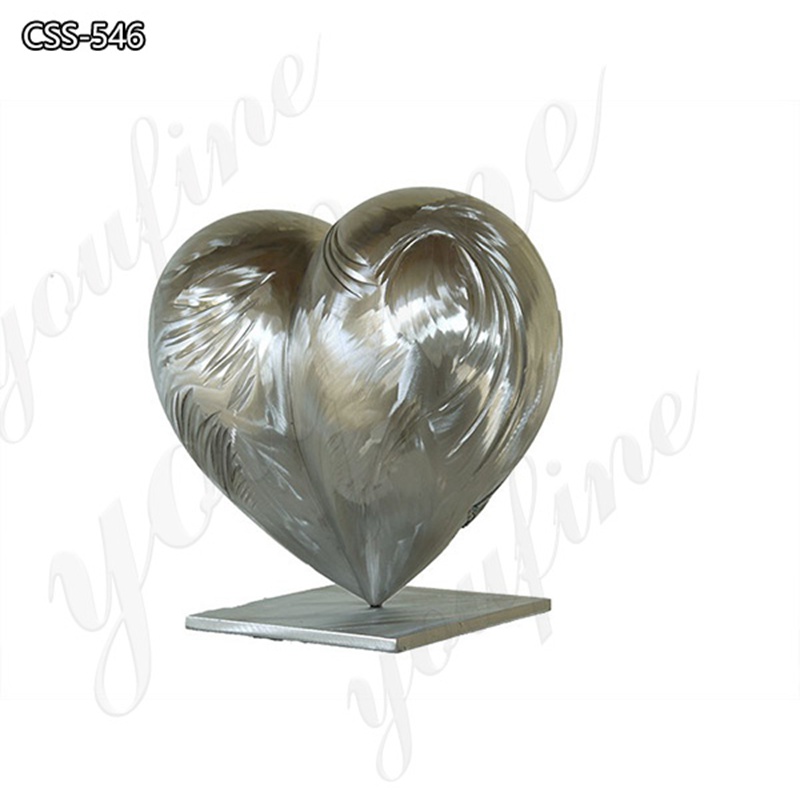 Why Is Stainless Steel Sculpture Loved by People:
Stainless steel sculptures are popular in modern public art because of their beautiful surface treatment and flexible production. Compared with other metal sculptures, stainless steel sculptures have unique corrosion resistance and high-temperature resistance and are more suitable for modern style decoration, including outdoor gardens, squares, shopping malls, hotels, etc. Moreover, the sculpture made of stainless steel looks lighter and more energetic, and could easily become a beautiful landscape.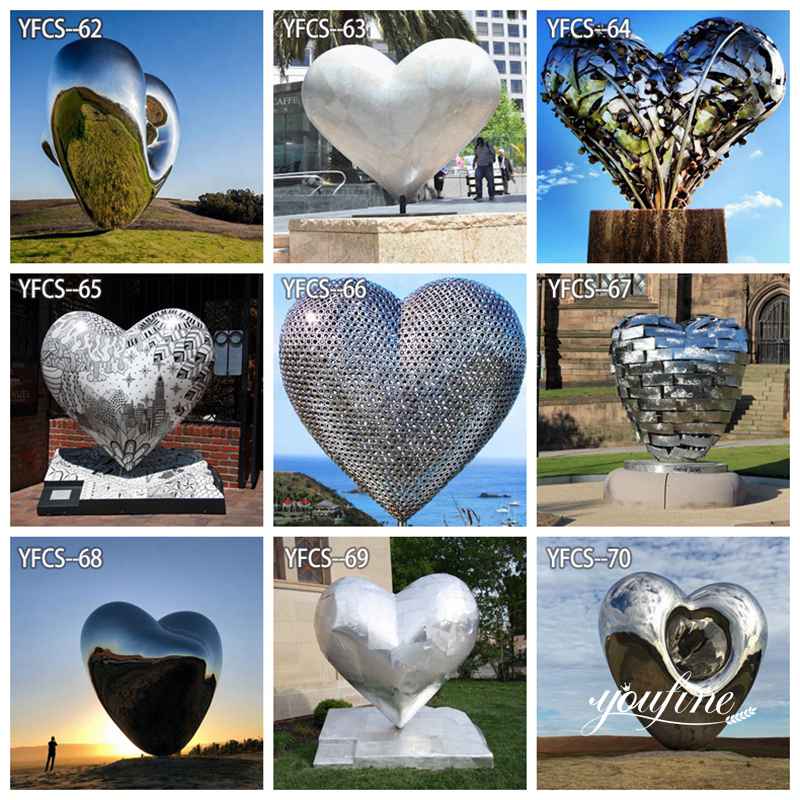 Why Choose YouFine:
YouFine is a professional stainless steel sculpture manufacturing factory with a history of nearly forty years. Our team is very professional, not only could provide you with high-quality outdoor metal sculptures, but also providing high-quality services. When you choose a product, we would provide the corresponding design drawings. Our designers would design some 3D drawings and CAD drawings for you free of charge according to your needs, and mark detailed dimensions on them. Therefore, you would have the sculpture that best meets your expectations.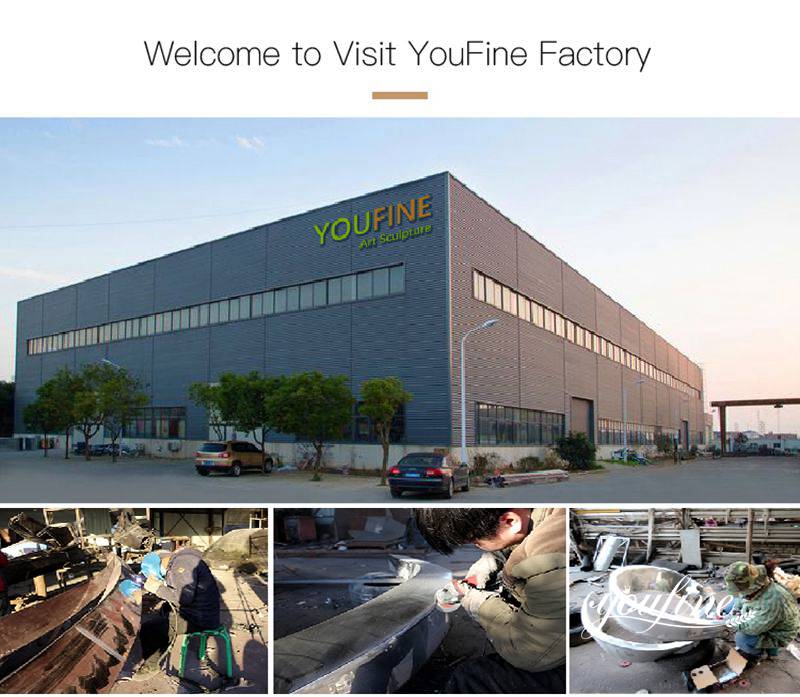 If you are interested in our metal heart sculptures, you could contact us immediately and get more discounts.