Sculpture Introduction:
Modern landscape sculpture is an inseparable part of contemporary outdoor space decoration. It could be perfectly integrated with the surrounding landscape. This sculpture composed of three stainless steel deer is very beautiful. They have beautifully smooth surfaces and unique geometric designs. Such stainless steel sculpture products are suitable for garden design such as parks, botanical gardens, real estate villa gardens, residential areas, squares, shopping malls, hotels, guesthouses, guild halls, and other buildings and indoor places.
As an art of urban landscape planning, animal stainless steel sculpture has continued with the evolution of the time. And it has been improved with the development of the times. Because animal sculptures set in any era need to make artistic planning and appropriate changes according to people's needs. And the theoretical environment of the place where the sculpture is used. So the modern landscape sculpture recommended by YouFine for this stainless steel deer combination would create a wild and childlike landscape for you. And realize the harmony and unity of the modernity of your garden and the natural environment. And a tour that attracts people of all ages to visit.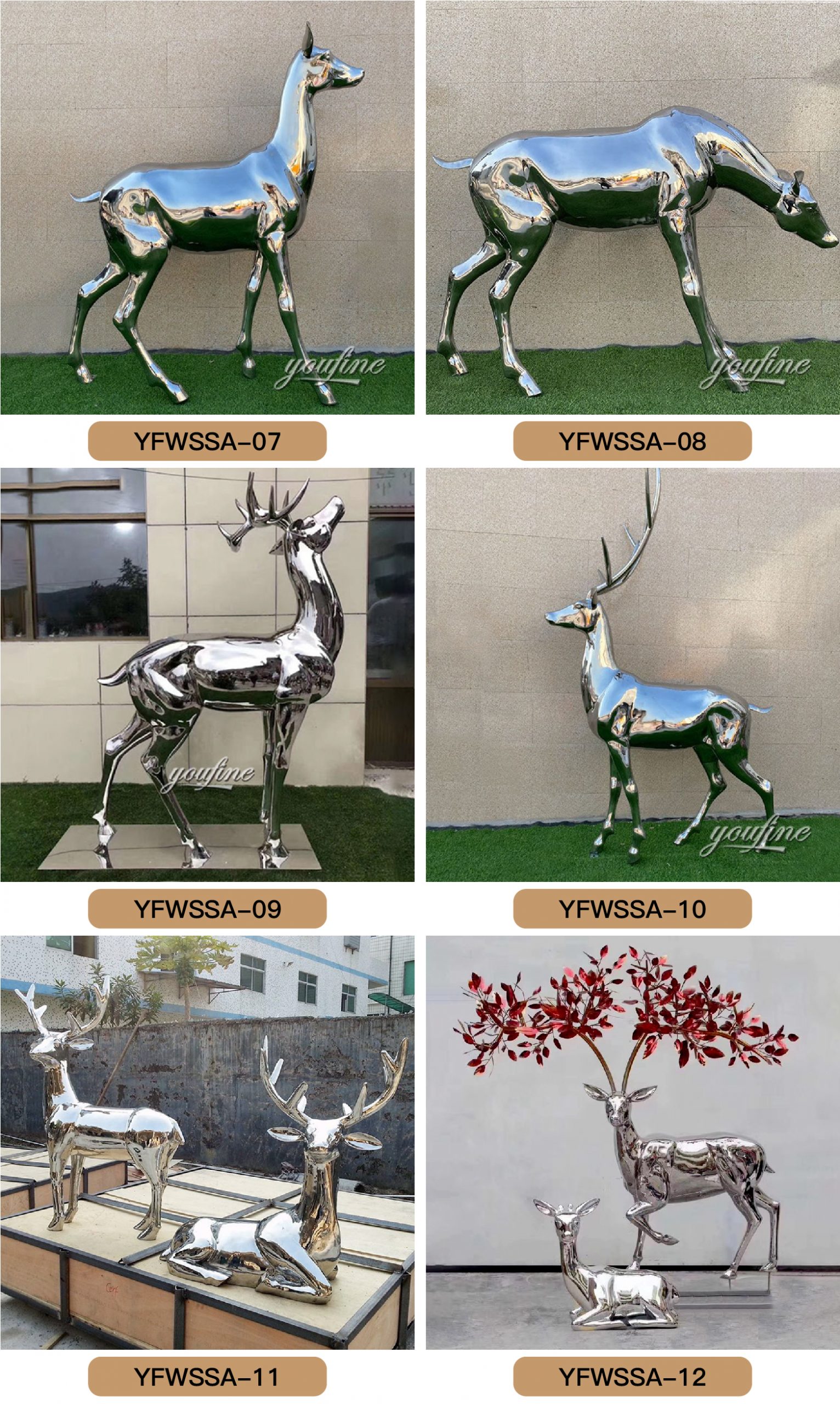 Customized Service:
YouFine would provide customers with customized services for stainless steel sculptures. Because we are a professional modern landscape sculpture design factory. And the stainless steel sculpture design team. So our production team with many years of experience could customize the sculpture for you. At the same time, our factory has a diverse artistic team composed of experienced design elites and academic sculptors from different regions. Relying on environmental design and focusing on sculpture production, we provide customers with environmental landscape sculptures with artistic value. So we help many clients to create a high-end, harmonious, elegant, and comfortable living environment.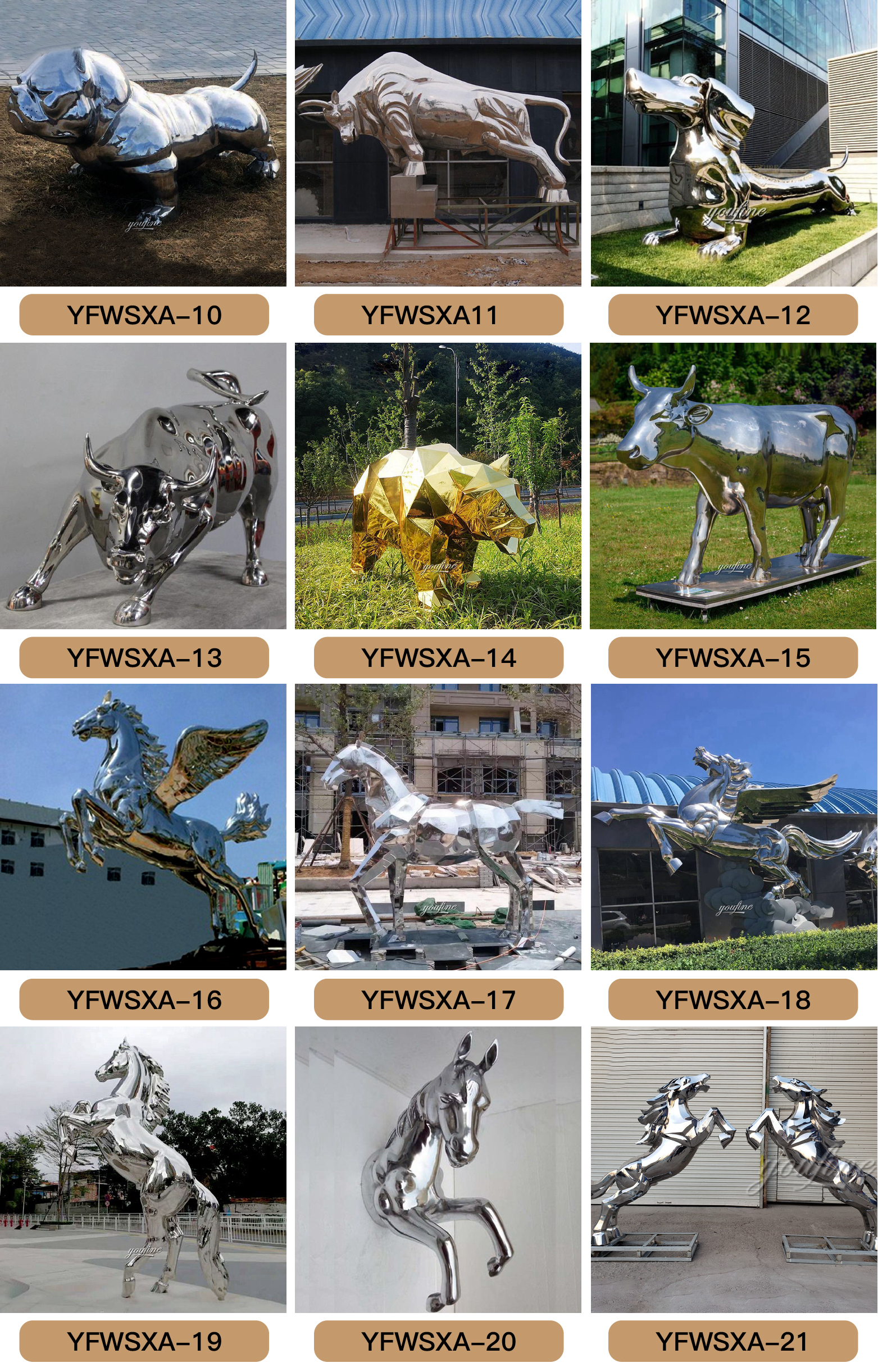 YouFine is a large modern sculpture factory integrating design, production, and export. We have modern casting production lines and supporting equipment. And our service scope covers a complete set of projects such as sculpture design, production, transportation, and export. YouFine would wholeheartedly meet the needs of customers at different levels. And we support customized services of various sizes and designs. At the same time, we also have specialized OEM services. We provide many well-known artists with various styles of exquisite art sculptures. At the same time, because we are factory direct sales, our customers could get innovative, chic, creative designs and high-quality products and services at affordable prices.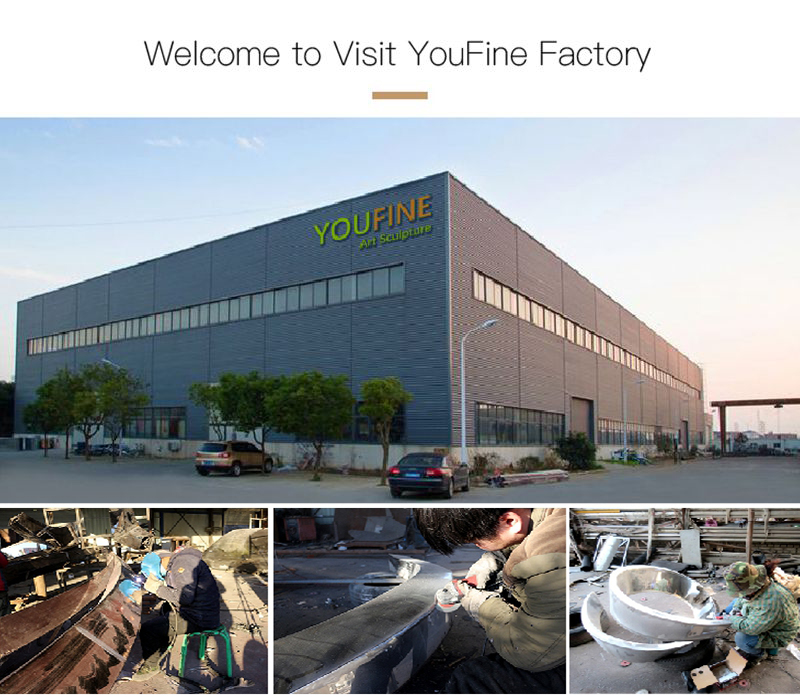 For more information about stainless steel deer sculptures, please feel free to contact us. Looking forward to working with you to create a beautiful modern landscape with sculpture.