This is a metal circle sculpture with a simple design, which is composed of two rings of different sizes. The sculpture formed by the combination of two rings is directly on the ground, which would have a feeling like any door. It seems that passing through this sculpture could obtain a magical power. The golden design would be very conspicuous during the day. Therefore, it is very attractive to install such sculptures in outdoor squares.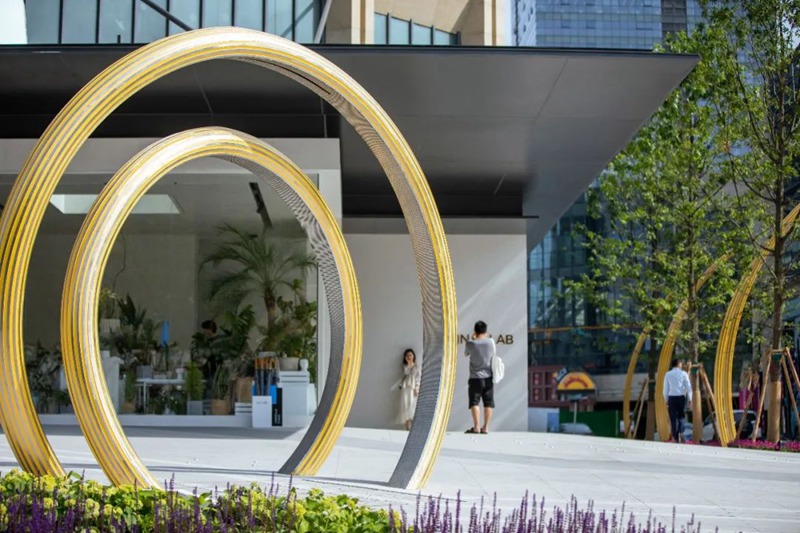 At the same time, such metal circle sculptures could also be made into fountains. When nozzles are installed inside the sculpture, water flows from above. The beautiful water curtain looks very charming. With lighting, such a circle fountain sculpture would also be a highlight in people's sight at night. And water could purify the surrounding air. So this kind of fountain sculpture is very friendly to the environment.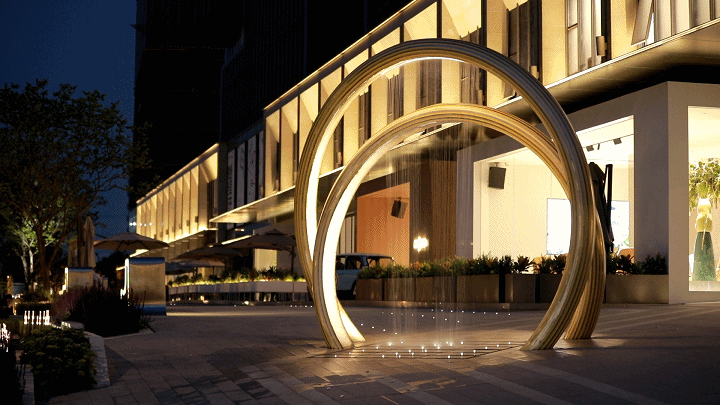 Choose the Right Material to Make the Sculpture:
Many squares would choose stainless steel to make public art sculptures like this metal fountain. Because stainless steel is corrosion-resistant, and not easy to rust, it could be used for a long time, and stainless steel could be designed better and could be designed according to the effect that the sculpture wants to present, and could be more flexibly adapted to the needs of the design. Therefore, when we make square sculptures, we would also use stainless steel as the first choice.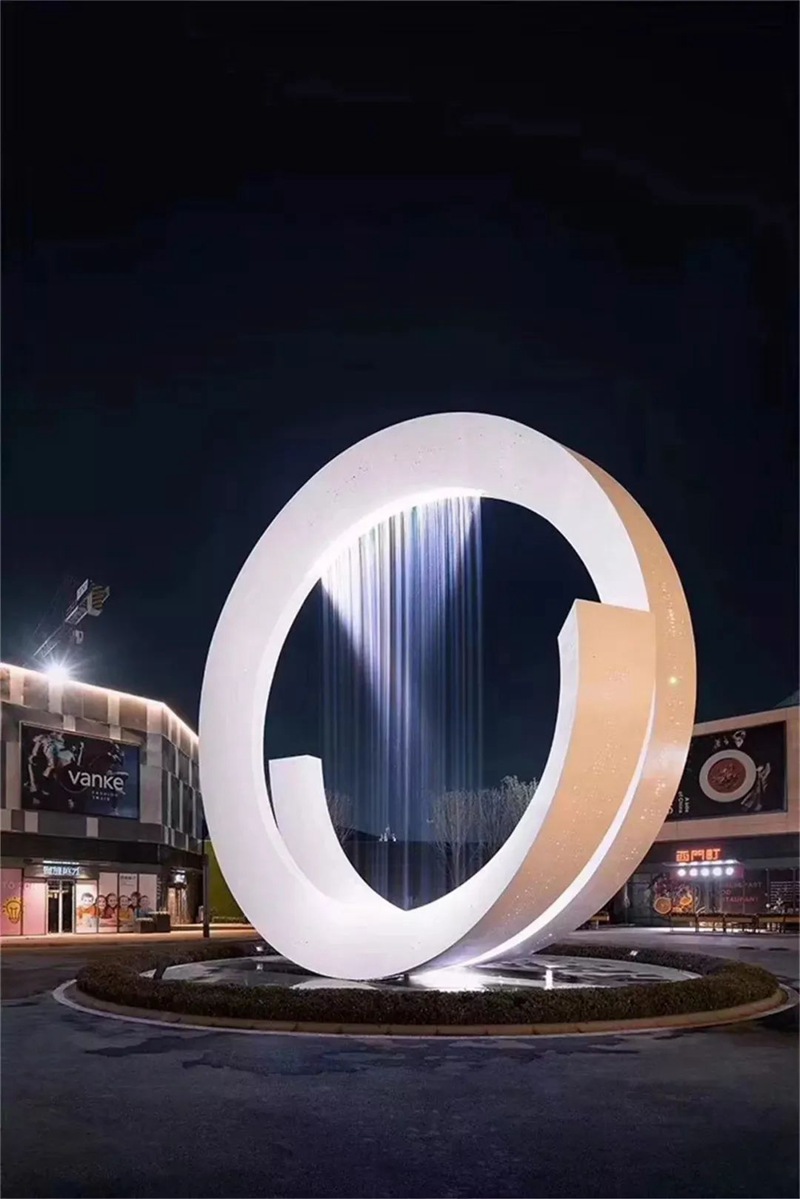 What Kind of Effect Would It Bring to Install Such a Simple Circle Sculpture in the Square?
Sculptures with simple designs are often paired with bright colors or huge sizes. They are stylish and visually oriented. When the square is combined with lighting, dry spray, and fog forest, and the sculpture itself has a water-spouting device, many tourists would be attracted by such sculptures. At the same time, these sculptures could also enhance the active temperament of the block, detonate the vision, and become the focus.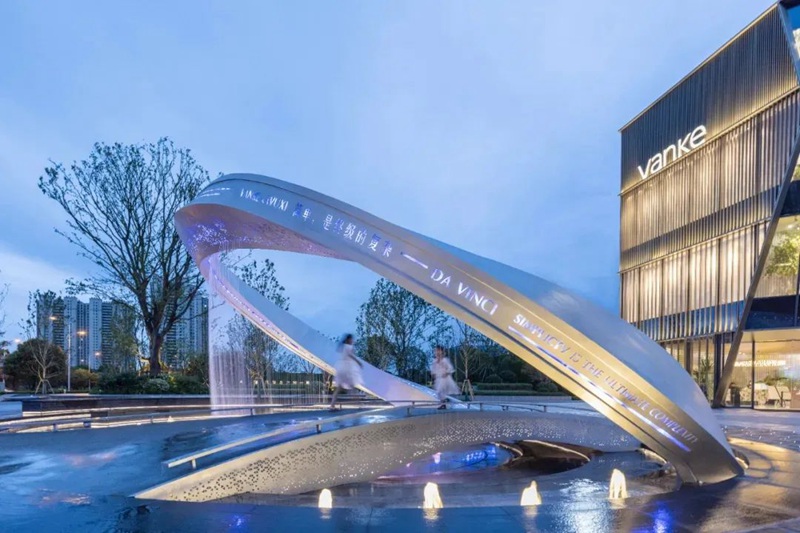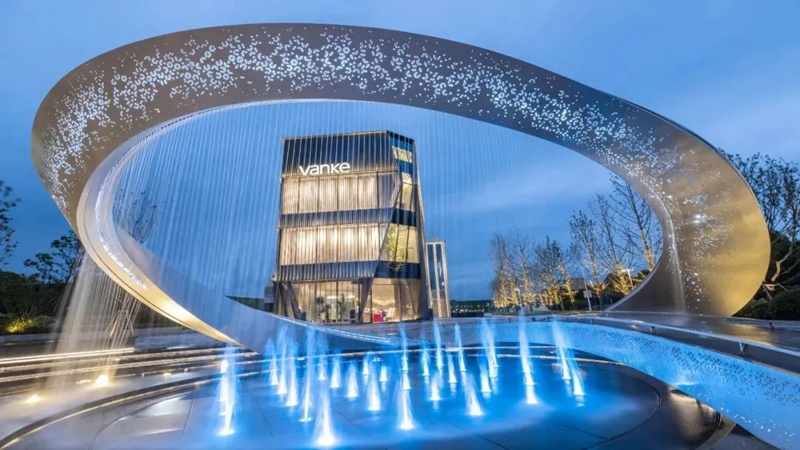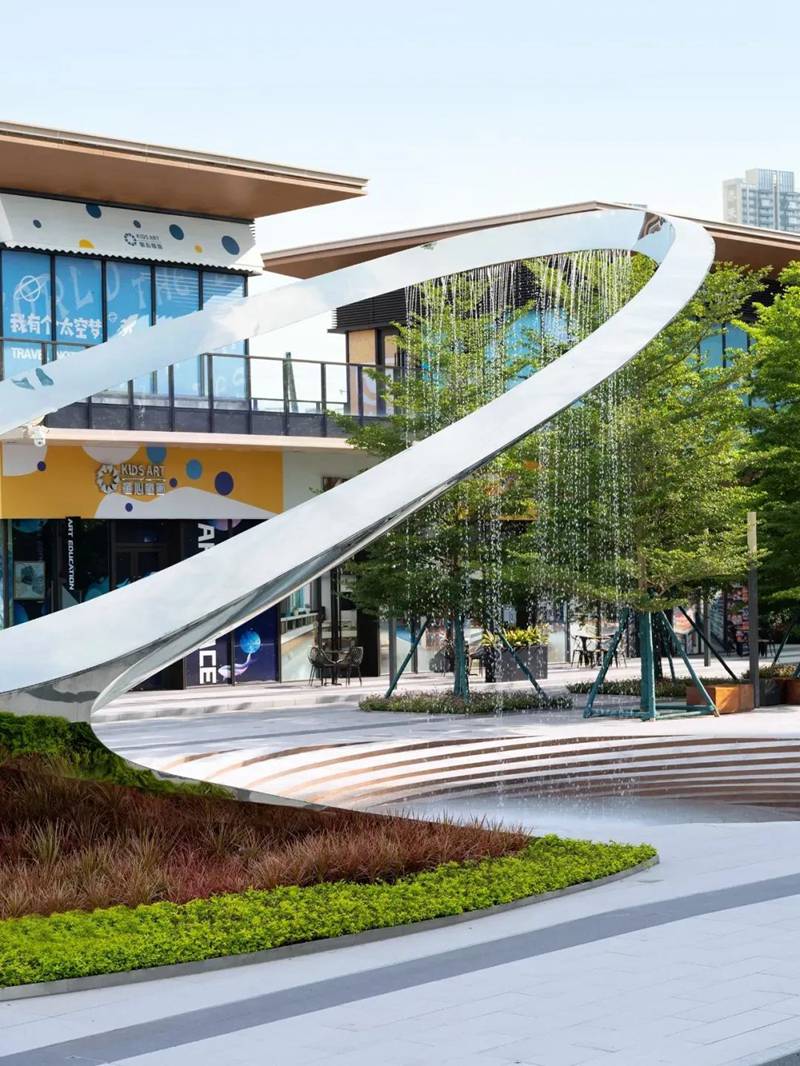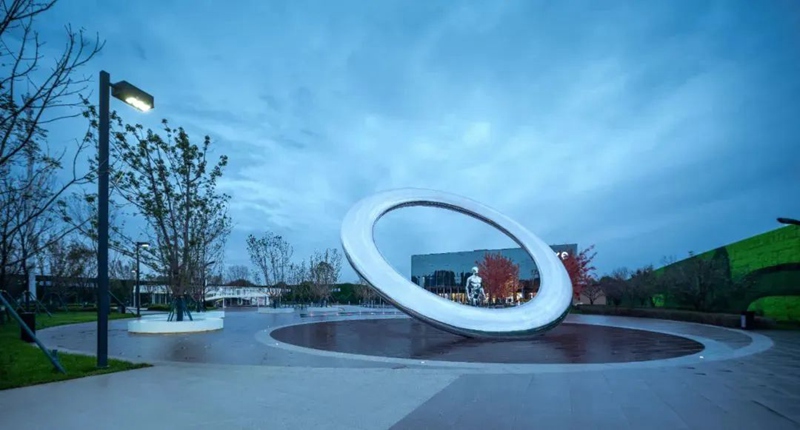 Advantages of YouFine:
YouFine is a very professional sculpture production factory, we have been focusing on sculpture production since the last century. And it has provided many customers with high-quality stainless steel sculptures for their gardens, squares, manors, shopping malls, and so on. Our professional welding team guarantees the perfect detail and structural stability of the sculpture. We also have advanced workshops and equipment, so our metal sculptures support a variety of surface treatments to meet the different expectations of clients. We also have more value-added services for our customers.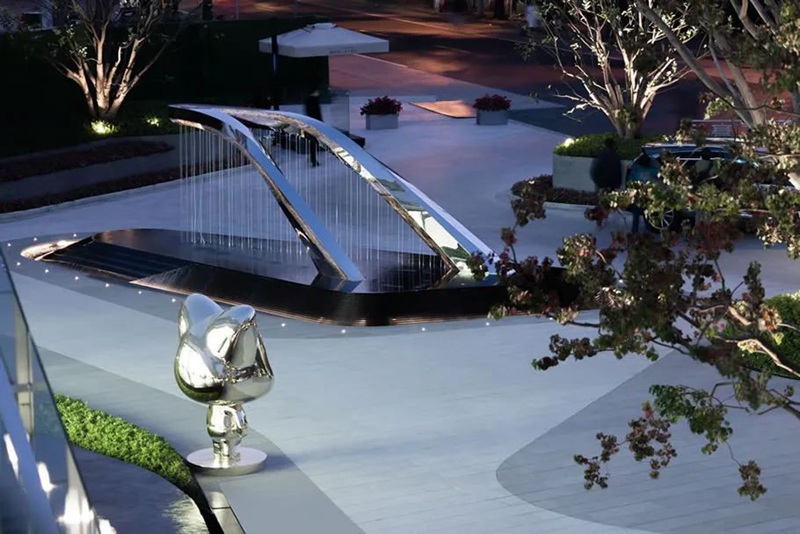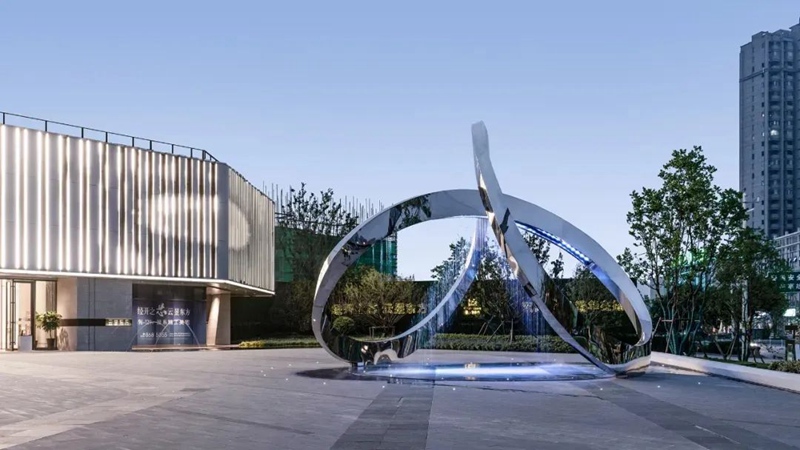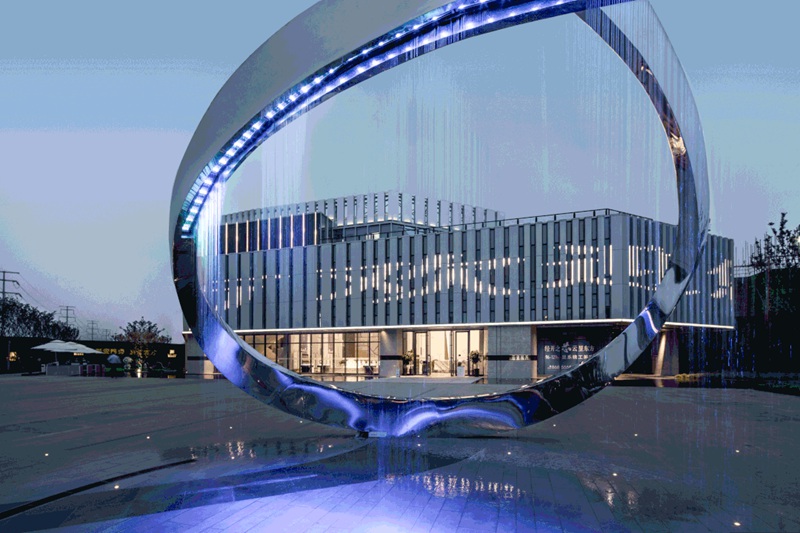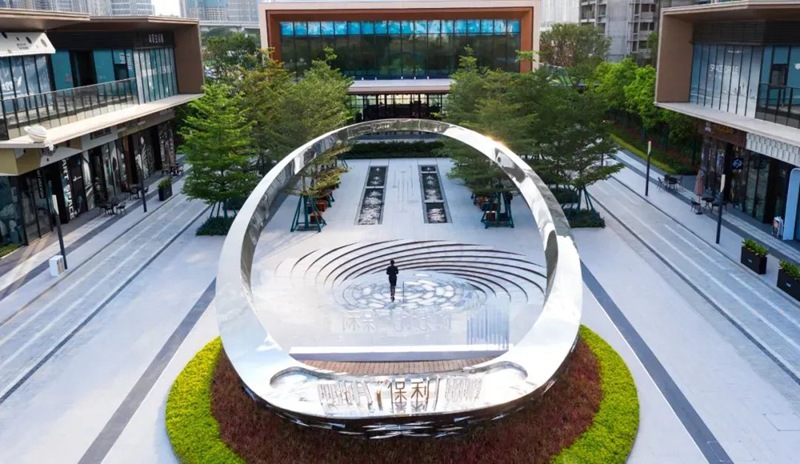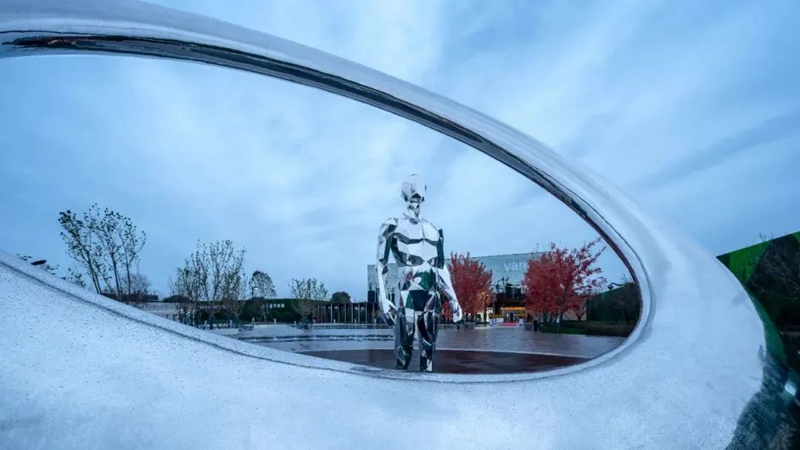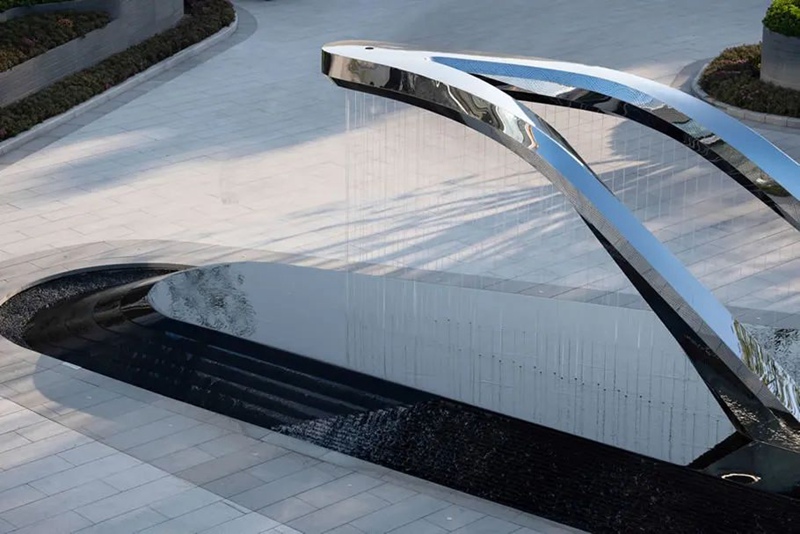 If you are interested in our sculptures, please feel free to contact us.