Outdoor Modern Sculpture Features:
Are you looking for a heart-shaped sculpture for outdoor decoration? If so, then this stainless steel outdoor modern sculpture with mirror polish must be very suitable for you. This metal garden sculpture has a stainless steel cylindrical base, and YouFine artists use bolts to firmly fix it on the cement base. This sculpture is durable and has excellent corrosion resistance. When this contemporary metal abstract sculpture is placed in an outdoor garden, it would create an eye-catching focal point. The design concept of this sculpture is hollow. When the sculpture is combined with the landscape, it could be described as a beautiful landscape. I believe that this exquisite sculpture would leave a good impression on tourists in the city.

Use High-Quality Stainless Steel Materials:
YouFine outdoor modern sculpture uses high-quality stainless steel materials. Our artists choose 304 and 316 stainless steel, so our sculptures have strong corrosion resistance. Of course, these two kinds of stainless steel could still maintain long-term aesthetics in the wind and rain. The most distinctive feature is that this stainless steel has strong ductility, so it could create different sculpture appearances.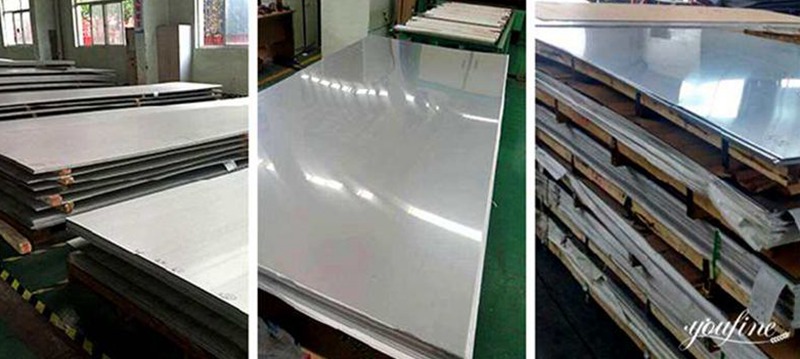 Very Smooth Mirror Polishing:
YouFine outdoor modern sculpture is extremely smooth throughout, and our artists use high polishing techniques. Especially they are very good at mirror polishing. In the stainless steel sculpture industry, our polishing artists are very professional. They work very carefully and are engaged in polishing techniques day after day. So their craftsmanship is very professional and skilled. You could clearly see that the surface of this heart-shaped sculpture is very smooth.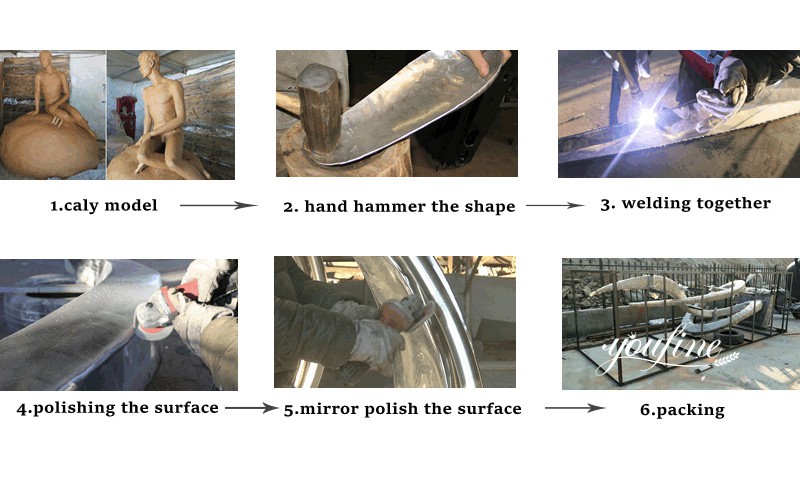 Different Decoration Locations:
With the rise of modern people's living standards, people could see all kinds of stainless steel sculptures in many places. Then this huge hollow sculpture could decorate a lot of places. For example, on both sides of the highway, passing drivers would be very happy when they see this sculpture. Then this sculpture could also decorate the plaza of the mall, which would attract more shoppers coming and going. Finally, the street park must not be able to ensure the appearance of this sculpture. When people are relaxing and entertaining, they would be refreshed and happy to see this sculpture.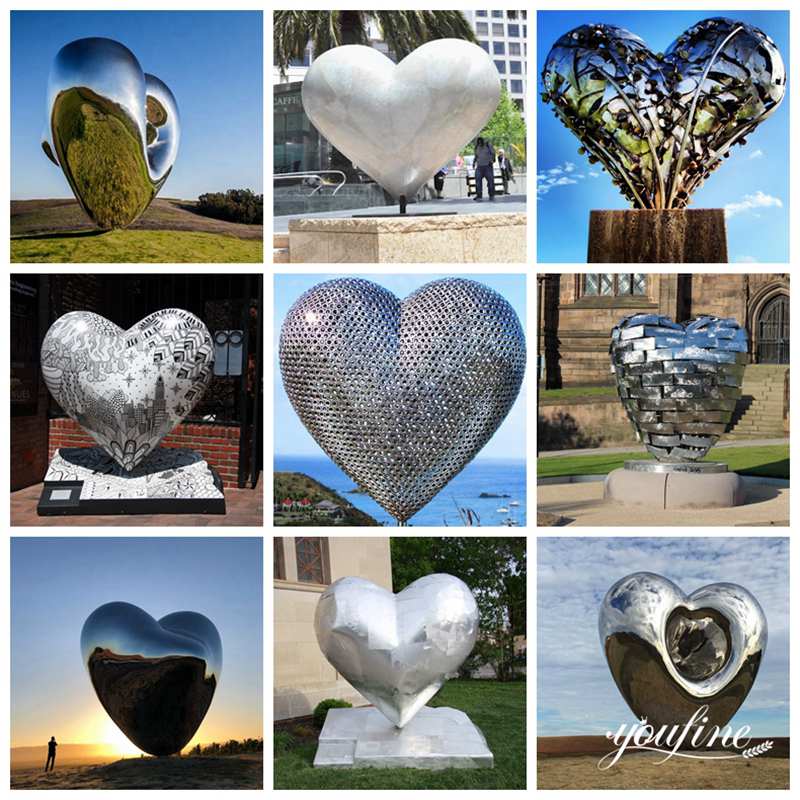 This beautiful heart sculpture would definitely bring you a good mood, please contact us immediately for a more favorable quotation and more details.