Sculpture Introduction:
This metal cactus sculpture assemblage has a beautiful design. A combination of two small, short cacti and one tall cactus. The three cacti are of different varieties, but together they seem to bring the unique landscape in the desert into the urban space. We used stainless steel as the raw material to give these cactus sculptures a glossy silver-white surface in the primary color of stainless steel, so it would be a glittering and charming landscape when used as a decoration outdoors.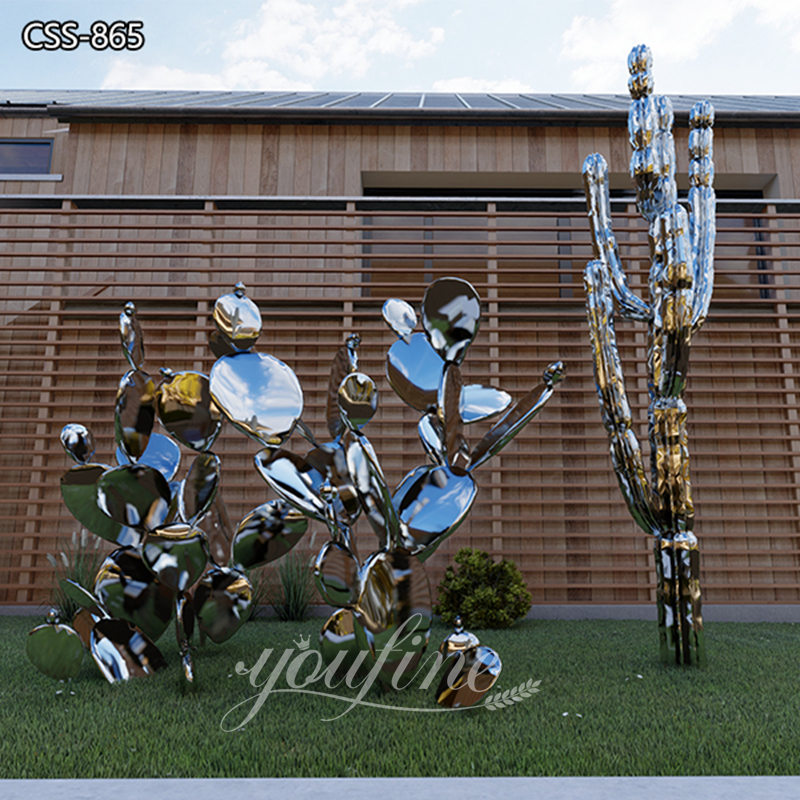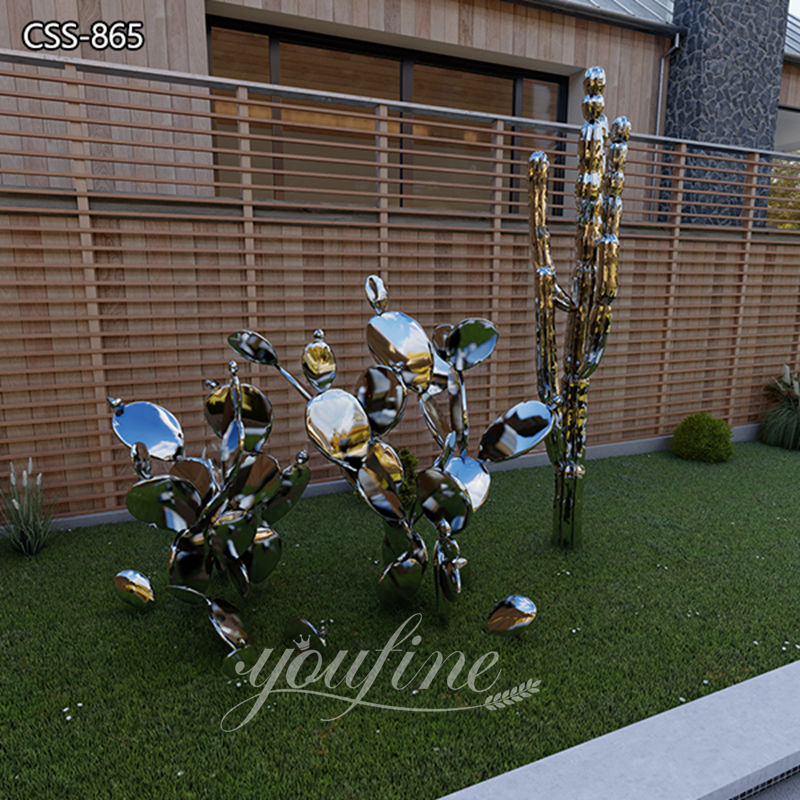 These metal cactus sculptures are made of corrosion and high-temperature-resistant stainless steel, sure to withstand many seasons. When used outdoors, these cactus sculptures are not afraid of rain erosion. Such sculptures are very easy to maintain and maintain. This would be a cost-effective and worry-free choice for the outdoor decoration and would create beauty for people for a long time.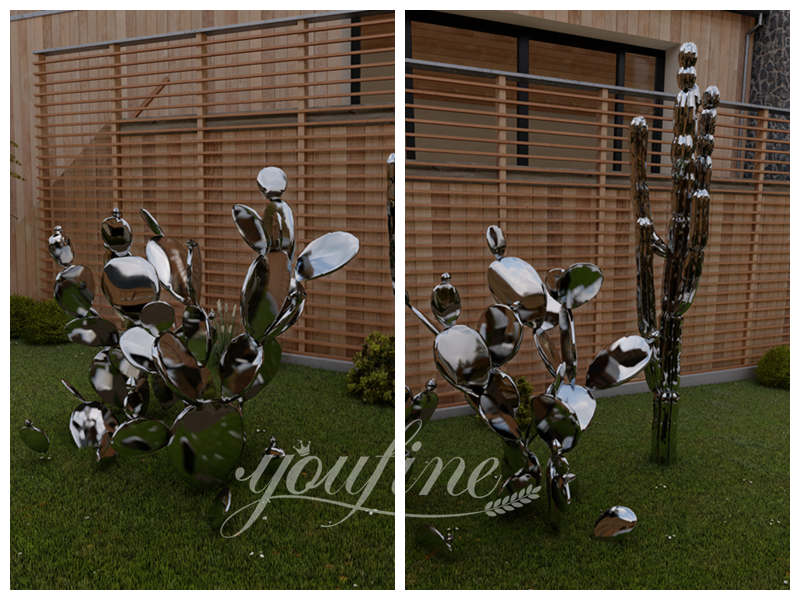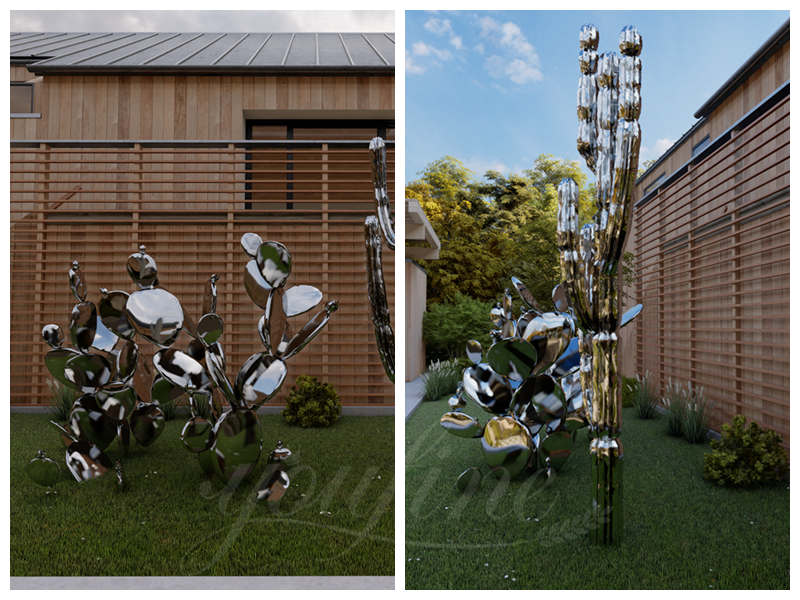 Production Process:
All of our contemporary outdoor stainless steel sculptures are handcrafted by experienced sculptors and are the result of the art of the work of our workers. The production of metal cactus sculptures like this is a complex process, so each of our sculptures or works of art is unique. When making stainless steel sculptures, four main steps are usually required. First, we need to make a metal skeleton. Generally, do iron skeleton, and do the anti-rust treatment. Second, we need to cut the rusted steel plate and weld the stainless steel plate to the iron bone. Then, the parts are welded together. After the production is completed, polishing and surface treatment are carried out. After careful polishing and detail treatment, a beautiful and exquisite Mirror stainless steel sculpture would finally be harvested.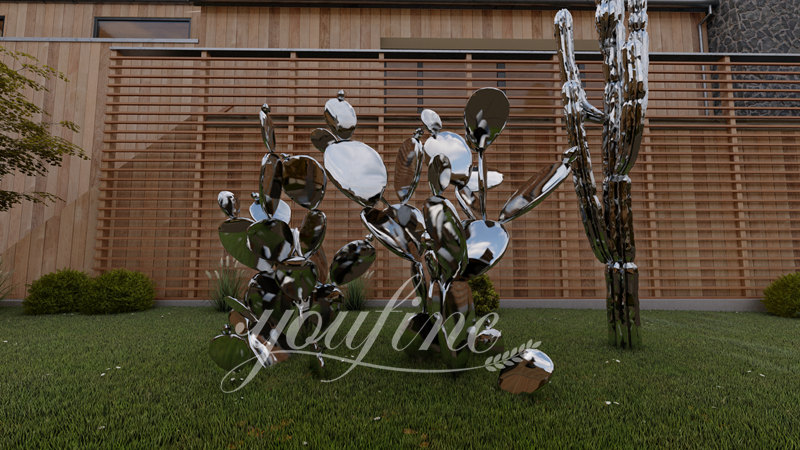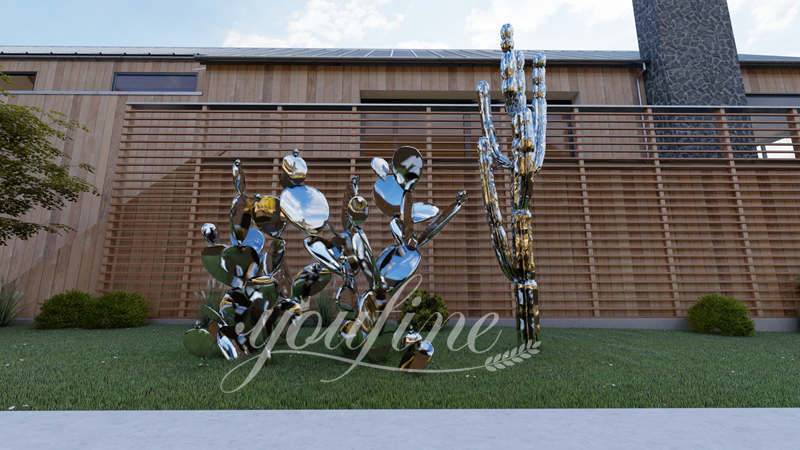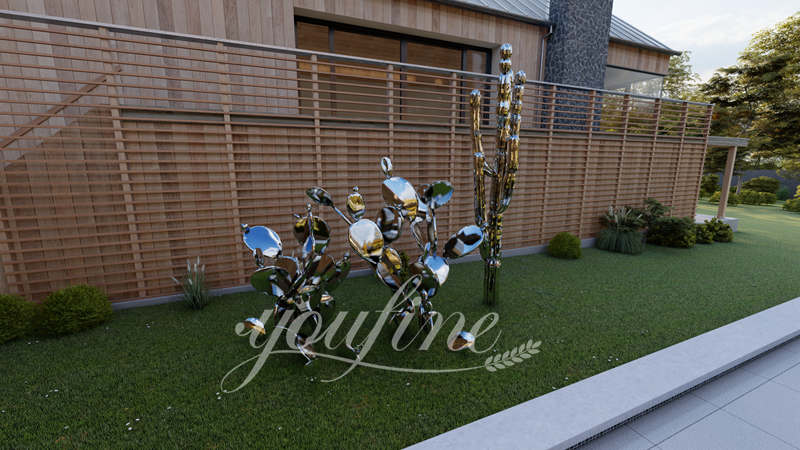 YouFine After Sales:
No matter where you are in the world, YouFine Sculpture is always concerned with the delivery of your modern Mirror stainless steel sculpture products until installation is no problem. Our products have been exported all over the world. As a sculpture manufacturer and exporter for over 30 years, we have extensive practical export expertise and we are happy to ship our products safely around the world. In addition to the overseas installation of large stainless steel sculptures, we would also provide you with detailed installation drawings to guide you through the installation.
Please feel free to contact us for more information on our metal modern sculptures.