Sculpture Introduction:
This large garden metal sculpture would be more than just a sculpture. Its design is in the shape of an abstract arch, and the geometrically divided surfaces add a modern touch to it. So when it is used as a sculpture decoration, it would be very attractive. Its arched design also allows the sculpture to become a gate or partition for a garden path. We could see that the silvery white of stainless steel and the rust red of Corten steel are very eye-catching. Therefore, such a modern art sculpture with both decorative effect and practical value would be a good choice for your garden decoration.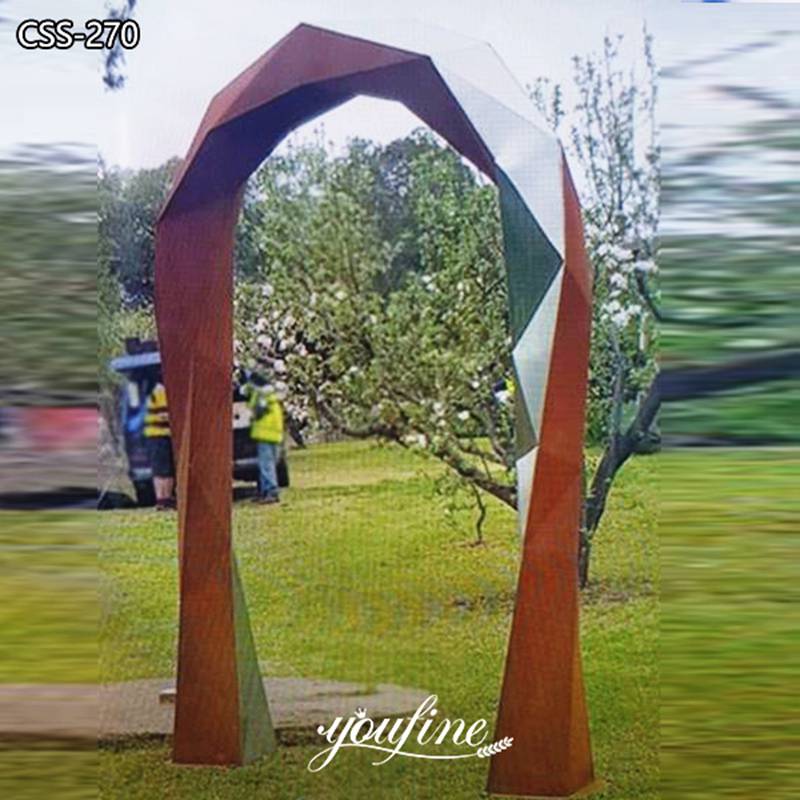 Use High-Quality Materials:
In order to ensure that we provide customers with high-quality large garden metal sculpture. YouFine would use high-quality materials to make this sculpture. Both Corten steel and stainless steel are common choices for modern artists. They all have good weather resistance, not only corrosion resistance but also high temperature. So the service life of our modern metal sculpture is more than 80 years. Therefore, this sculpture could be used outdoors for many years without any quality issues.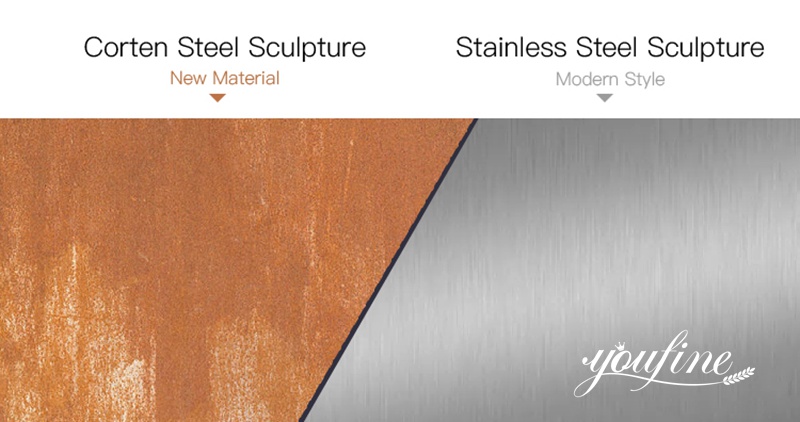 To Buy Metal Sculptures, Please Choose YouFine:
Whether it is stainless steel or corten steel, YouFine has nearly 40 years of production experience, producing thousands of metal art sculptures that satisfy customers. In our factory, we have many Corten steel sculptures and stainless steel sculpture designs to choose from. We always insist that quality is the principle of our life. We always put product quality first. So you don't have to worry about product quality at all. At the same time, we have a perfect after-sales service system. If we find any quality problems, we would solve them for you. Best of all, YouFine is factory direct, so you could guarantee a good price. At the same price, we could guarantee the best quality. So You Fine is your trusted supplier of optional metal sculptures.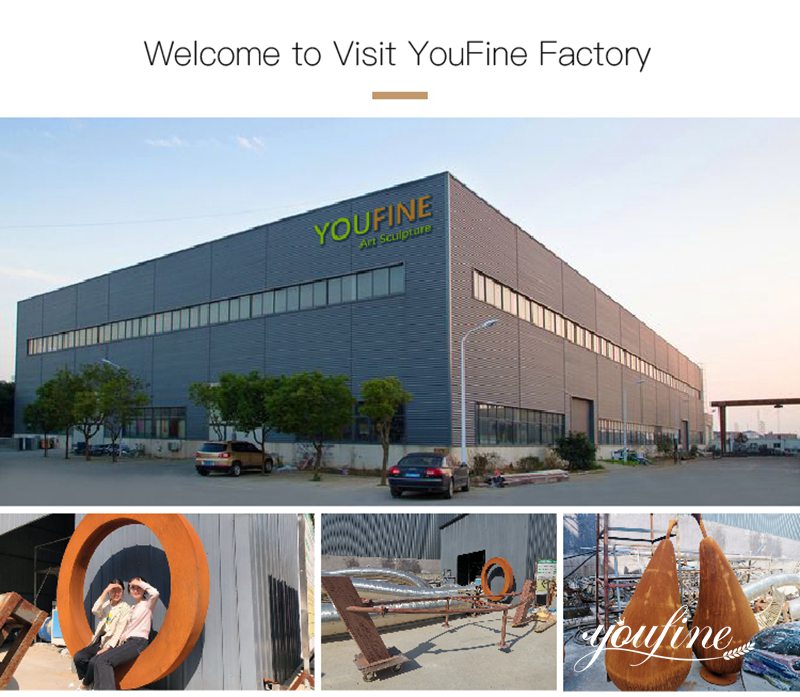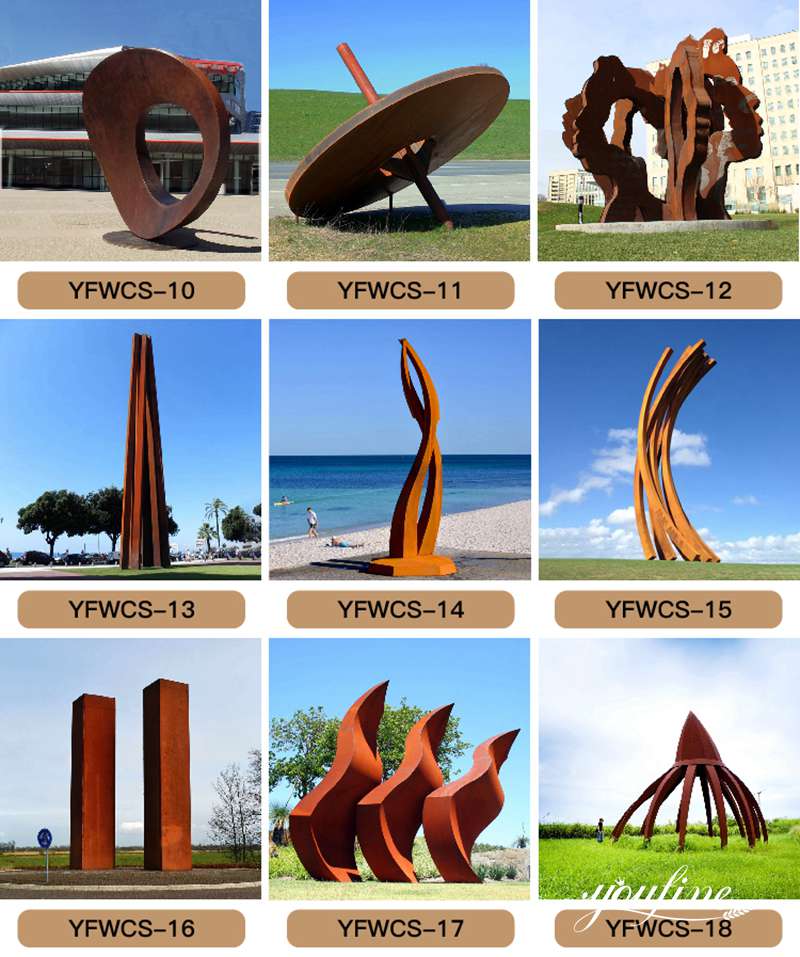 Real Customer Feedback Shows:
As a metal sculpture production factory established for many years, we have rich experience in making most of the popular sculptures on the market. And our sculptures are exported all over the world, with our clients and sculptures in many countries and regions. What we are showing you here is the real feedback on a large garden metal sculpture from one of our Australian clients. Our client installed this sculpture as an arch in his garden, and it looks very beautiful.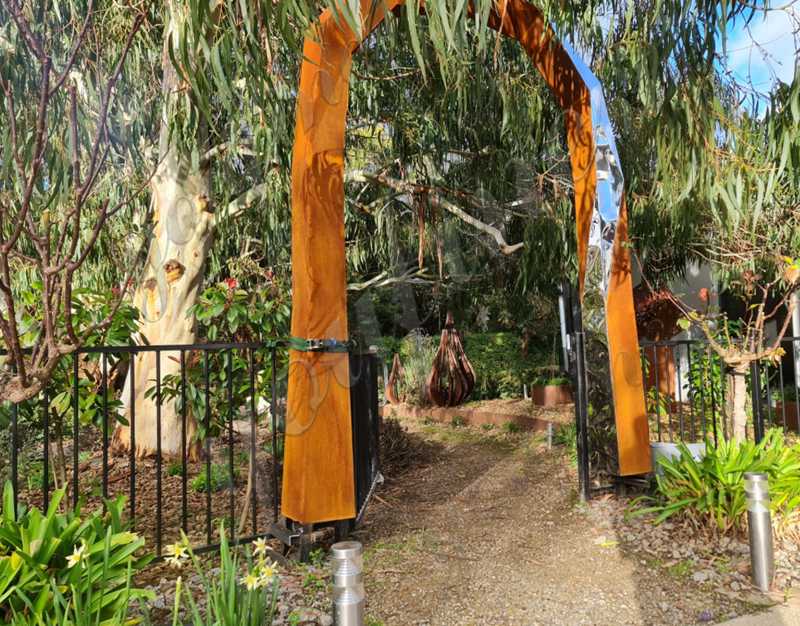 If you have any needs about sculpture, feel free to contact us, we would be happy to serve you.