Sculpture Introduction:
This large metal tree sculpture is a beautiful addition to an indoor shopping mall. It's a metal sculptural tree that artist Gizmo made for the interior of the Grand Canal Mall at the Venetian Resort in Las Vegas. The name of this stainless steel tree sculpture is very beautiful, it is called the wishing tree. This free-standing metal tree sculpture is also paired with a beautiful lighting design when it appears inside the shopping mall. Lighting designer Dorothy Underwood used Rosco X-Effects LED projectors to create subtle lighting effects that simulated a "breeze blowing through the leaves", so this metal tree art sculpture is very beautiful, bringing guests a magical new experience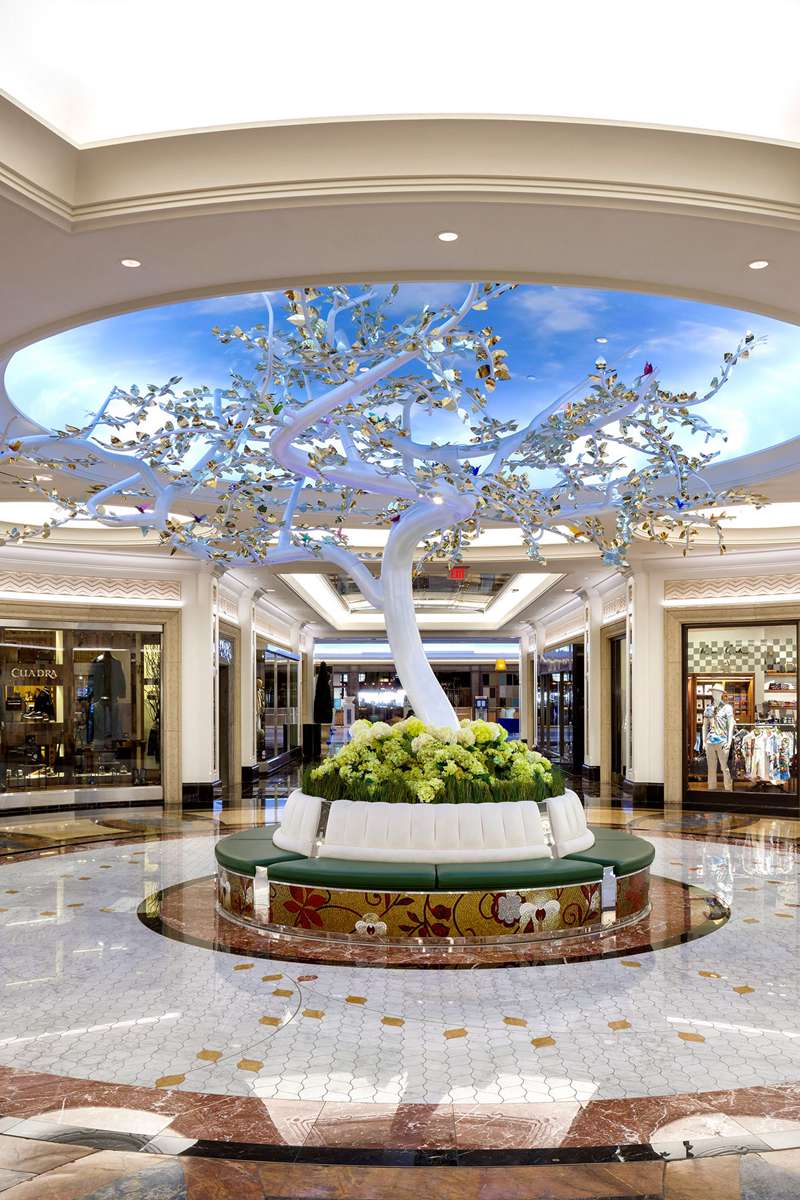 Not only is this large metal tree sculpture a beautiful sight, but it also provides a calming area for shoppers. Standing 14 feet tall, its branches stretch 28 feet along the central aisle and are covered with 3,500 gilt leaves, with small glass birds perched among the winding branches. Its leaves are golden and shining. The little bird in the middle of the branch is so cute and pretty. The people who watched were all pleasantly surprised. Small details like this are often the most touching. Designed to evoke positive emotions, this charming artistic tree sculpture strives to bring inspiration and hope to its guests.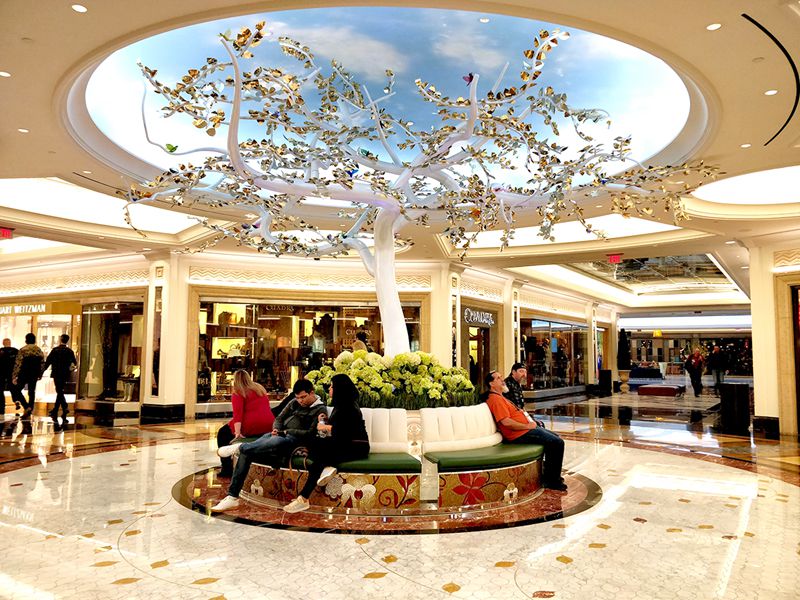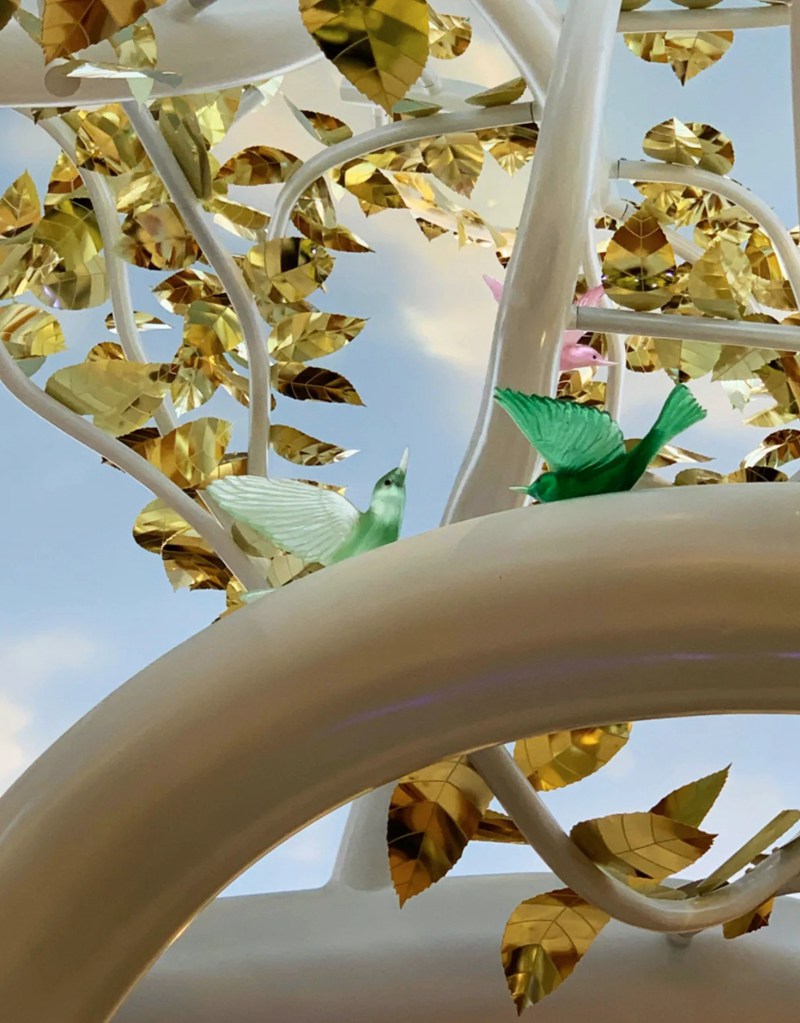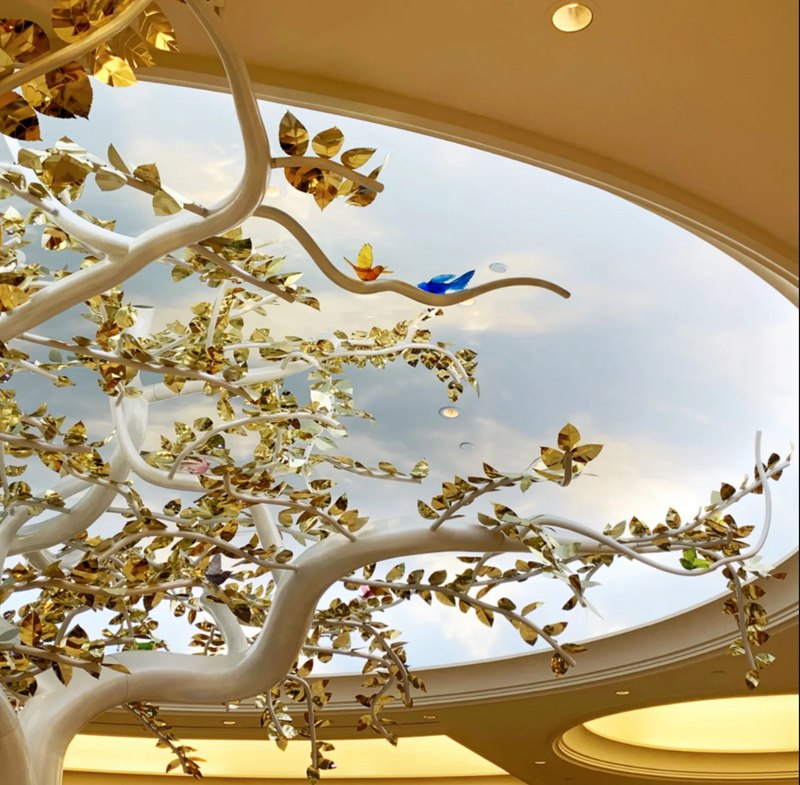 If You Want a Wishing Tree on Your Building:
YouFine would be a very good stainless steel sculpture production factory, we have rich experience in the production of stainless steel trees. We could use stainless steel to create a sinuous tree trunk, and we could also make each leaf beautiful. For a wishing tree sculpture like this, we would first make a skeleton and do a good job of anti-rust treatment. We would also hammer and forge the curvature of each trunk and leaf. It would be welded together afterward. After many times of polishing, our stainless steel tree would appear perfectly in front of people. If our customers have different needs for the color of the tree sculpture, we could also meet them. We support painting, spraying, coating plating, brushing, matted, and other stainless steel surface treatment effects. It could present exactly the same wishing tree sculpture, and could also produce stainless steel tree sculptures of different styles.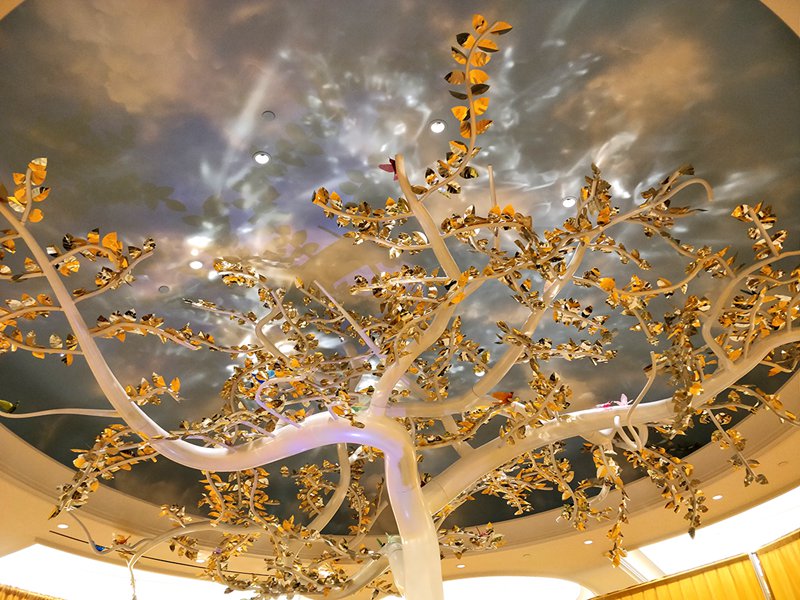 If You Are Looking for the Right Sculpture Project Partner:
If you are looking for the right sculpture project partner, then choose YouFine, you would get the perfect sculpture. We are a sculpture production factory established in 1983, with rich experience in stainless steel sculpture production. We have cooperated with many architectural companies, design companies, semi-governmental organizations, and governments of some countries and regions, and provided them with perfect sculptures. They said that we are a very perfect OEM factory, and our designer's team could work with their artists and designers to make the best sculpture production plan and turn their ideas into reality.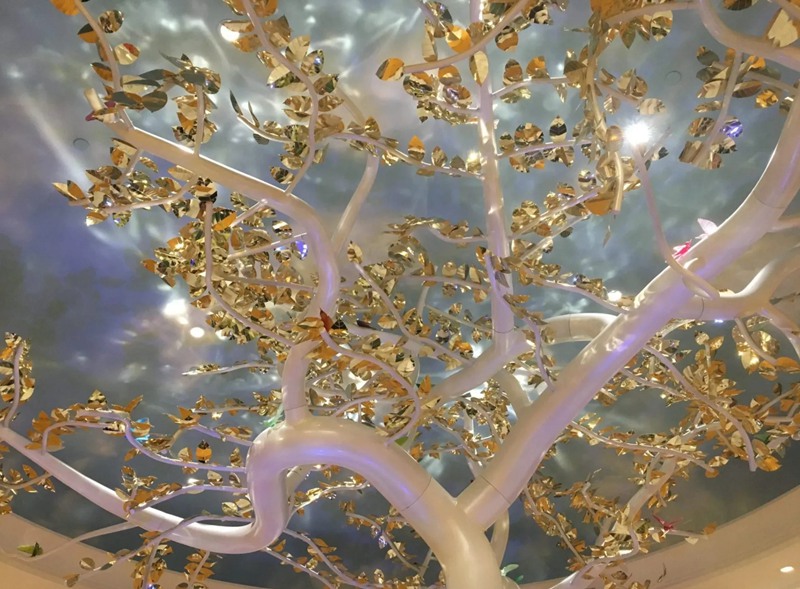 For more information about sculpture making, you could contact YouFine at any time. We believe that we would have perfect cooperation with our customers.