Contemporary Garden Sculpture Introduction:
Are you looking for a unique contemporary garden sculpture? YouFine could give you the best choice. Our sculptures have novel designs and high-quality textures. Every detail on the sculpture is perfect and has a unique sense of beauty. We could see this sculpture gleaming in the sun, it seems to be decorated with beautiful gems. If you are interested in this sculpture, you could contact us at any time.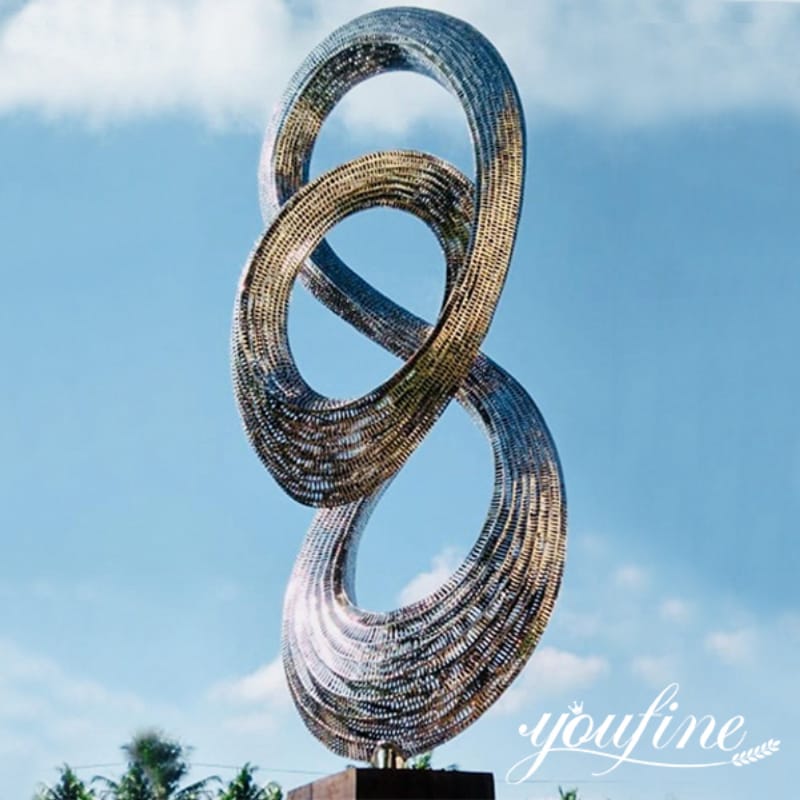 Unique Craftsmanship:
The material of contemporary garden sculptures like this is stainless steel, so it has a long service life. And the stainless steel sculpture is resistant to corrosion and high temperature,  so it could survive in many environments. Moreover, YouFine's sculpture production team is very professional, they polish every detail meticulously, and exercise every arc carefully. The completion of each sculpture has devoted a lot of effort from the sculptor. So in the end it becomes a perfect artwork.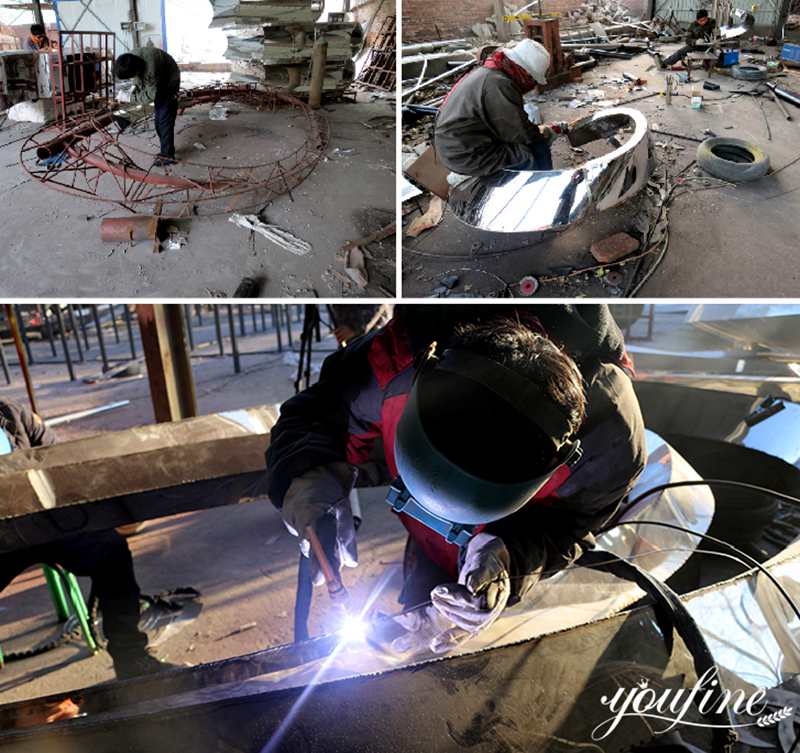 More Options for You:
YouFine sculpture factory has 40 years of history. During these years, we have continued to develop and innovate. Therefore, we accumulated many sculpture designs. And our sculptors challenge much difficult and some intricately designed sculptures. Each sculpture is perfectly completed. So, you have many choices in YouFine. Whether you choose from our existing design, or you have your ideas to customize, we could meet your wishes.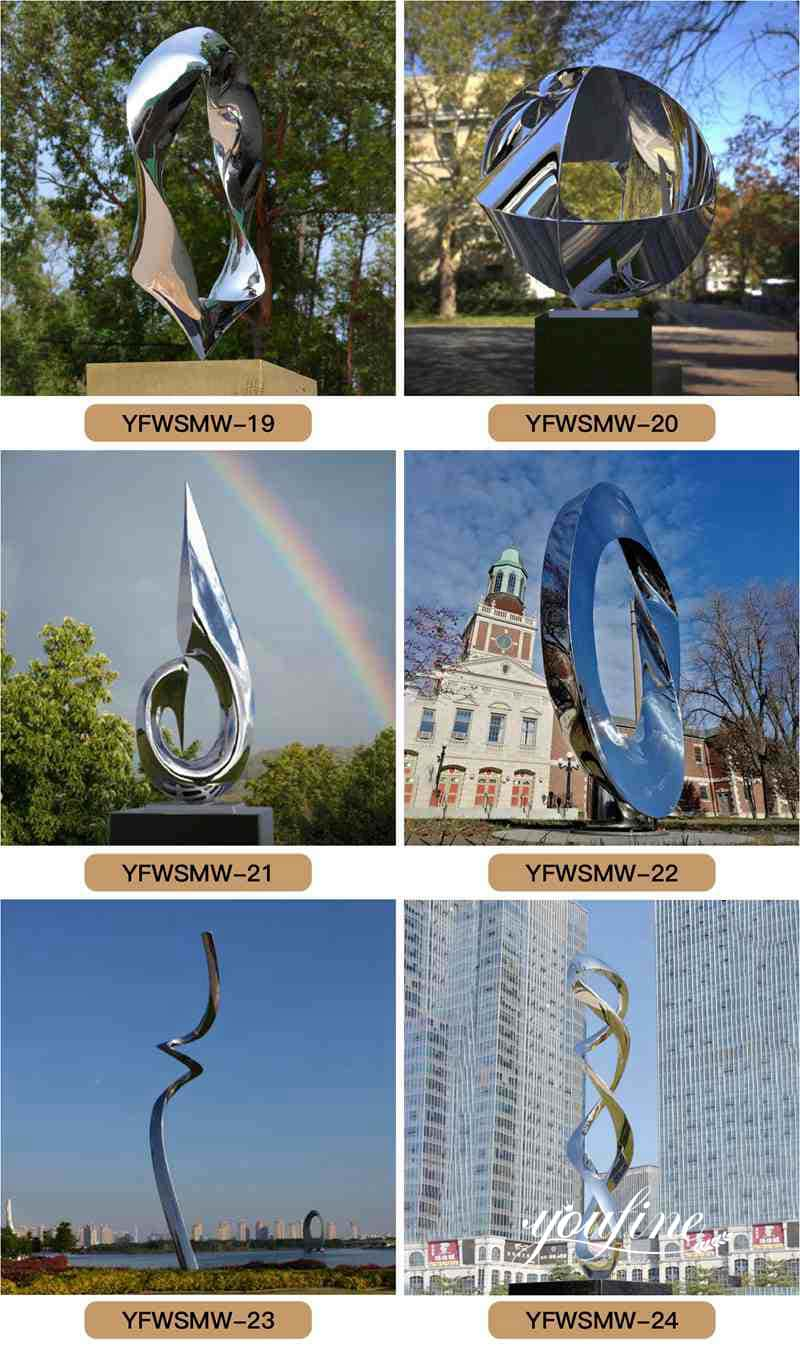 From Factory Direct Sales:
YouFine is a sculpture factory with a good reputation, we are factory direct sales. So you could buy the most cost-effective sculpture from us. The price of each sculpture is not fixed, the material, size, craftsmanship, and even sea freight would affect the price of the sculpture. But YouFine could guarantee you the best price in the industry under the same quality and the same shipping conditions. We are a factory with strict requirements on quality, we only produce fine sculptures. So if you are a person with high requirements for quality, YouFine would be your best partner.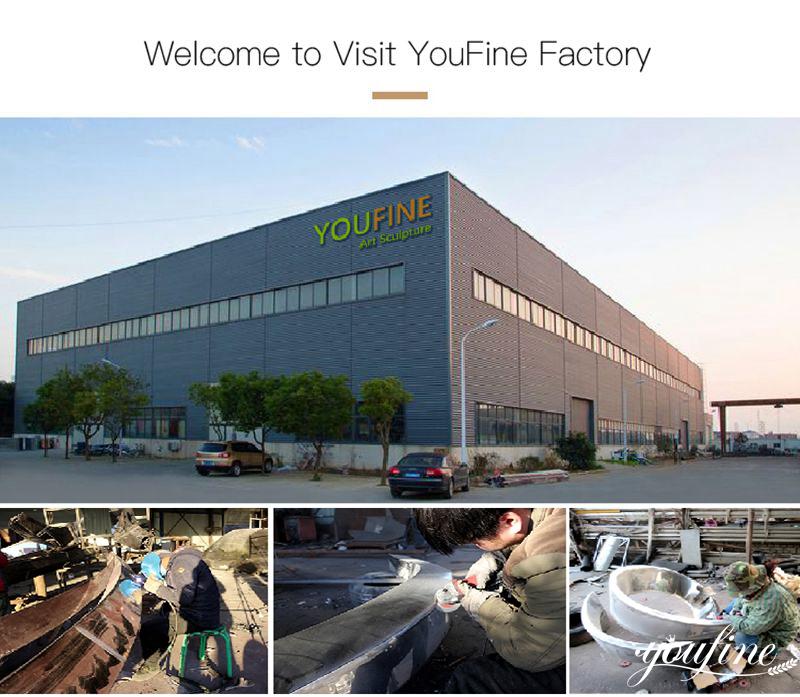 If you are looking for contemporary garden sculptures, you could always contact YouFine. We look forward to having perfect cooperation with you.