Urban Large Metal Sculpture Details:
This urban large metal sculpture was specially made for one of our clients in Saudi Arabia. This Saudi client wanted to place this sculpture next to a local road in Saudi Arabia as a landmark in the city. And the height of the sculpture is 5 meters. There is a big football in the middle of the sculpture. Then four sturdy stainless steel frames support the football.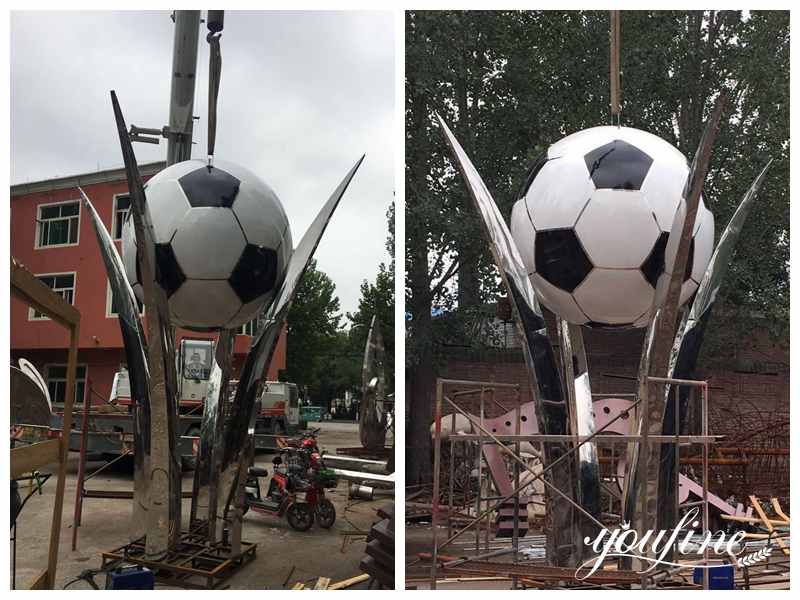 Use Quality Metal Materials:
For areas with relatively large sandstorms in Saudi Arabia, You Fine is very strict in the selection and use of materials. So You Fine would use high-quality 304 metal materials to make the entire urban large metal sculptures. In addition, in order to ensure the solidity of the sculpture. Our metal skeleton would be very strong to ensure the safety of the sculpture.

Why Choose You Fine Sculpture?
Over the years, You Fine has been winning the trust of our customers with the quality, professionalism, and service of our products. And a perfect large metal sculpture is not only very important to the production, but also to the installation of the sculpture. So, during the installation process. The first cement pouring and the second cement pouring of the large sculpture base are very important and must be very firm. If the sculpture is not installed firmly and successfully, it would not only affect the beauty of the sculpture but also cause a safety accident.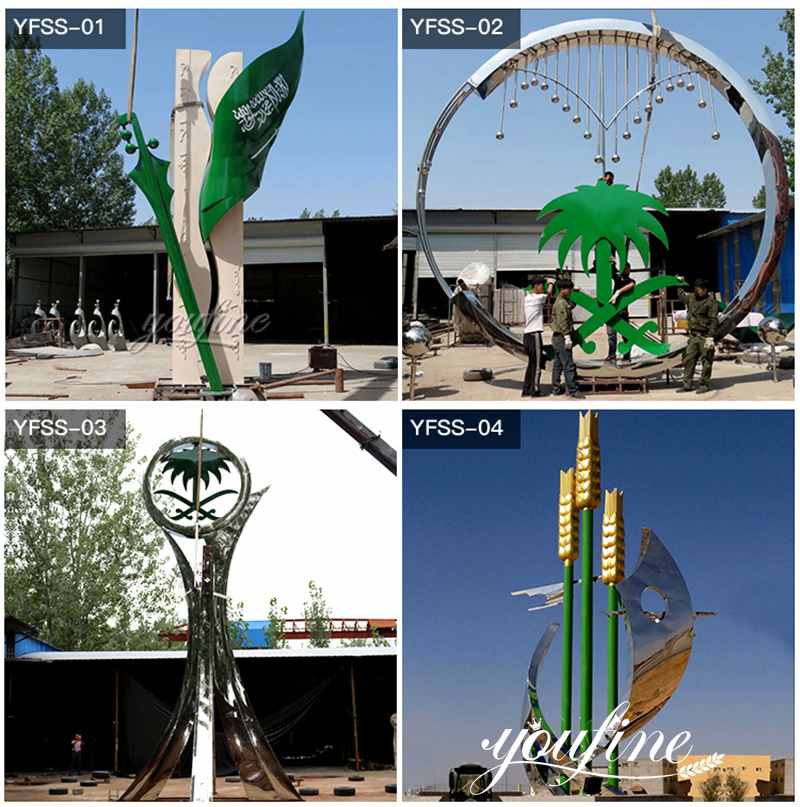 You Fine not only have a professional production team. We also have a professional installation guidance team to provide customers with detailed installation instructions. Under our professional installation guidance, installation would become easy and simple. You Fine would use our professionalism and heart to serve each client. Therefore, every one of our customers is satisfied with our products and services.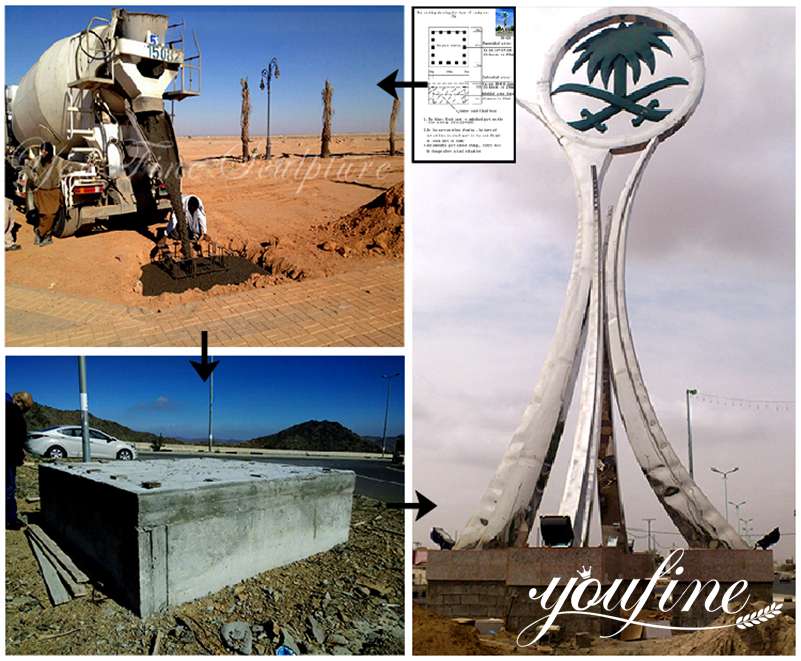 Under the professional guidance of our sales staff, our customers successfully installed locally. This is the feedback picture from our customer's installation.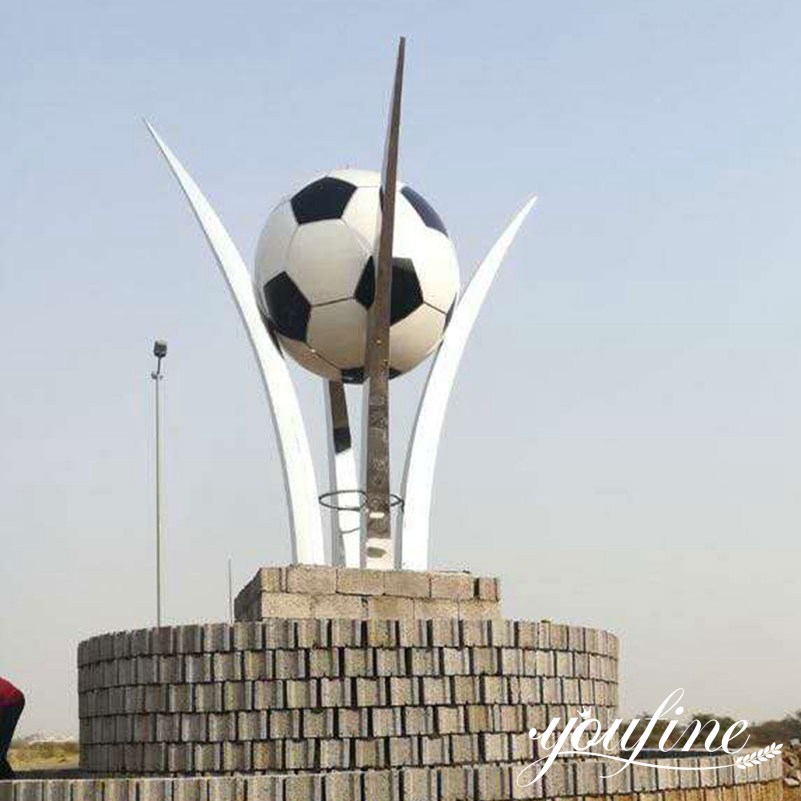 So specializing in the metal sculpture industry for more than 30 years. You Fine has the ability to provide customers with any large urban metal sculpture project. Please feel free to contact You Fine right now.