Sculpture Introduction:
This is a marlin fish sculpture made of modern stainless steel, which vividly shows the characteristics of marlin fish. What could be seen in this fish statue, is the mandible protrudes forward like a spearhead, and its lateral beak is bluntly rounded. The dorsal fin goes straight from the back of the head to the tail like a sail. The head is raised, tapering back, and the tail is strong. These details vividly show the slender and powerful body of the marlin.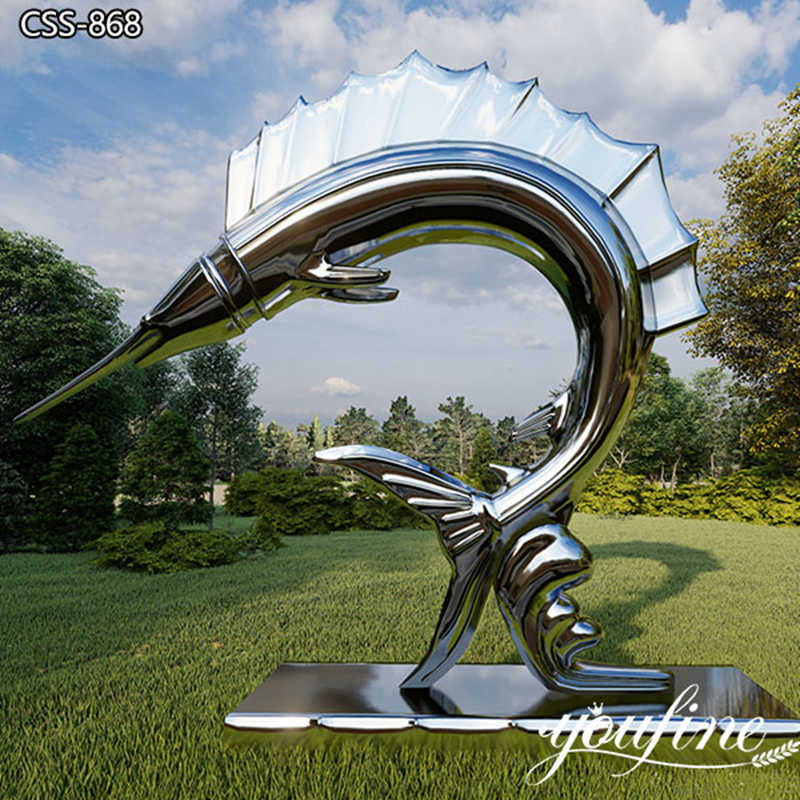 How Are These Fine Details Made?
Every detail on this marlin fish sculpture is hand forged by our artisans. Our artists first cut out the right stainless steel sheet and then forged it to the right shape. These stainless steel sheets are then welded together by a full welding process. They would forge the shape of marlin by hand, bit by bit. Whether it is the tail or the dorsal fin or other details of the marlin, it would be handmade, full of the beauty of handcrafted art, and unique.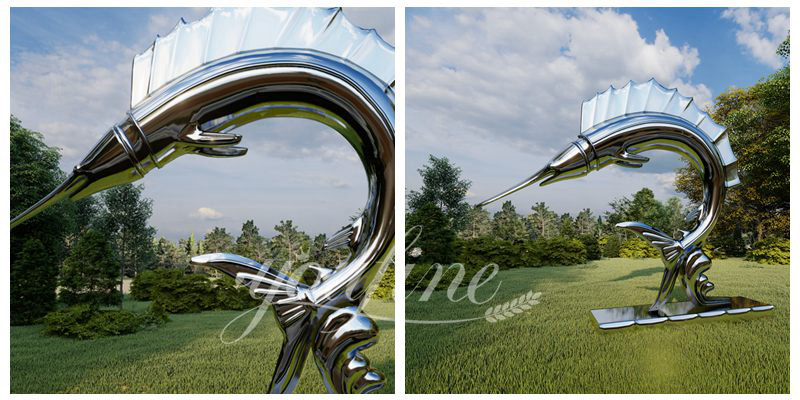 About the Sculpture Service Lifetime:
In order to ensure that our marlin fish statues could serve our customers for a long time, we would choose high-grade stainless steel as raw materials. As we all know, stainless steel is resistant to corrosion and high temperature and is easy to clean. So our stainless steel marlin fish statue with high polished finish would be easy to keep beautiful and tidy and serve our customers for decades and still look like new.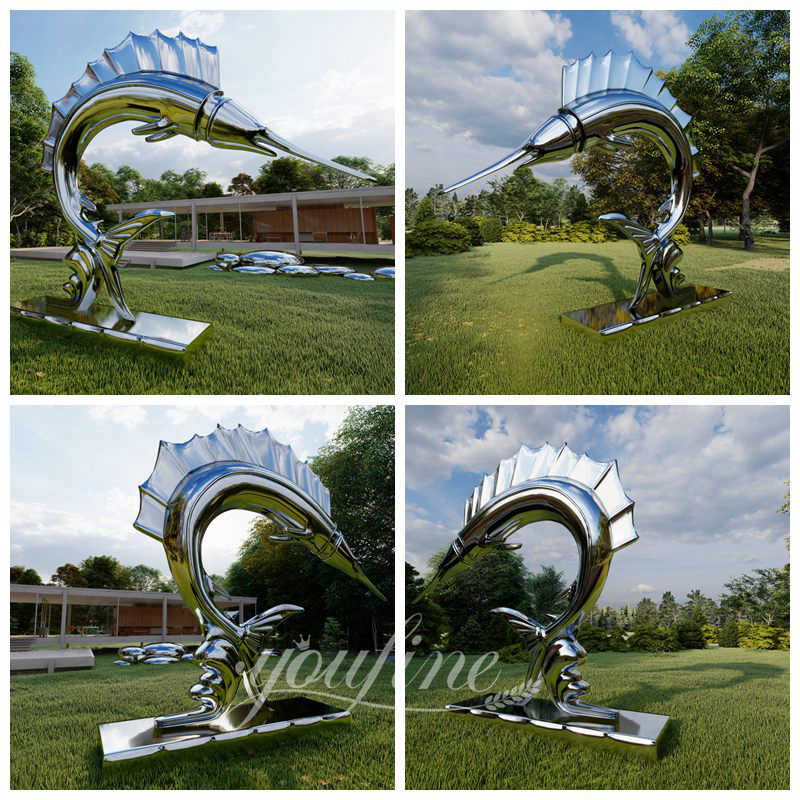 More Options:
As a stainless steel production factory established in 1983, we have rich experience in stainless steel sculpture production. We have provided quality art sculpture decorations to many of our clients. We have a wide range of fish sculpture designs for our customers to choose from, except for marlins. At the same time, we also accept custom sculpture designs. Since we are factory direct, we also provide sculpture OEM services to many artists. Our sculptures are affordable and affordable for most clients.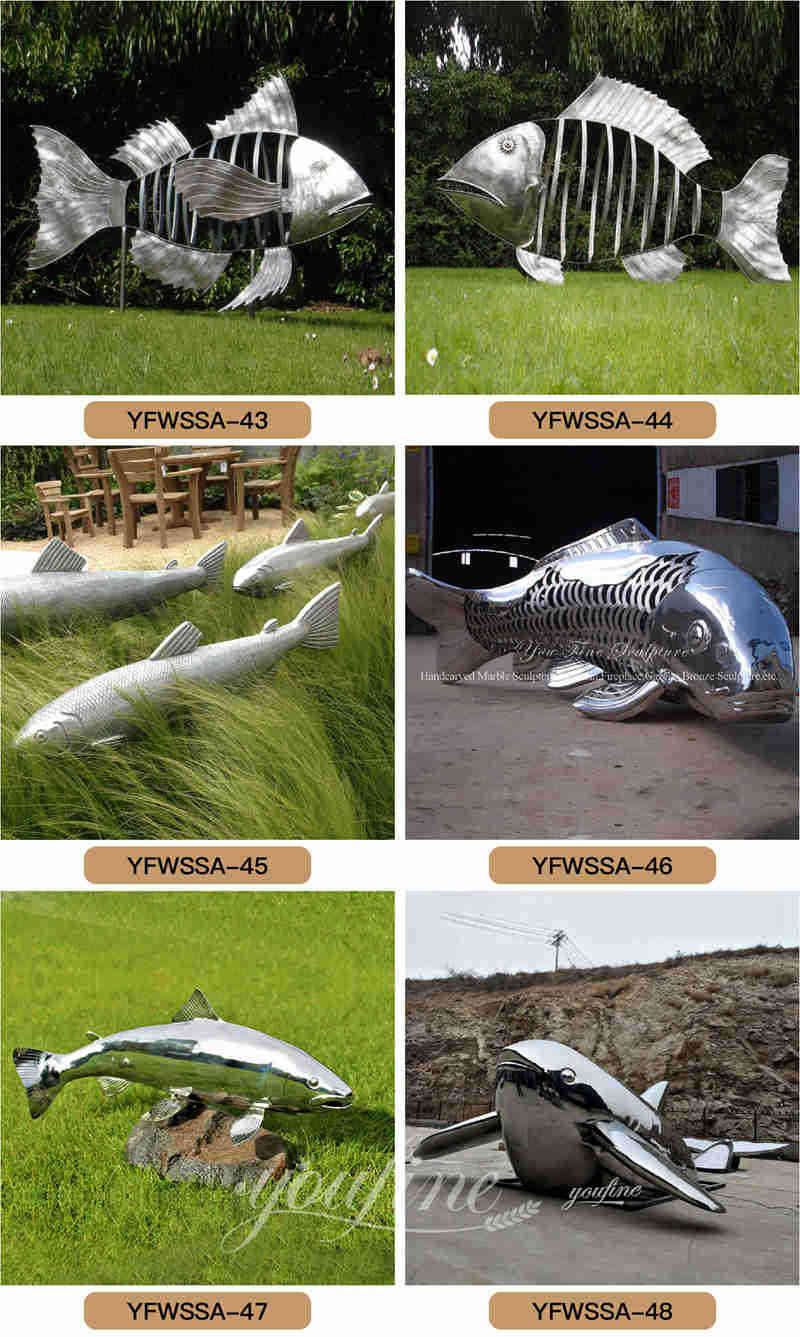 If you want to know more about our sculptures, please feel free to contact us.