Stainless Steel Garden Sculpture Details:
This large stainless steel garden sculpture is composed of three simple rings, which are displayed in front of us in different forms. Simple design is a popular trend in modern society and would not become obsolete with the development of the times. Therefore, it is very suitable for placing in any outdoor public place. This metal sculpture could use as decorative artwork in a fountain pool. Of course, it could also use as the best choice for lawn or outdoor square decoration.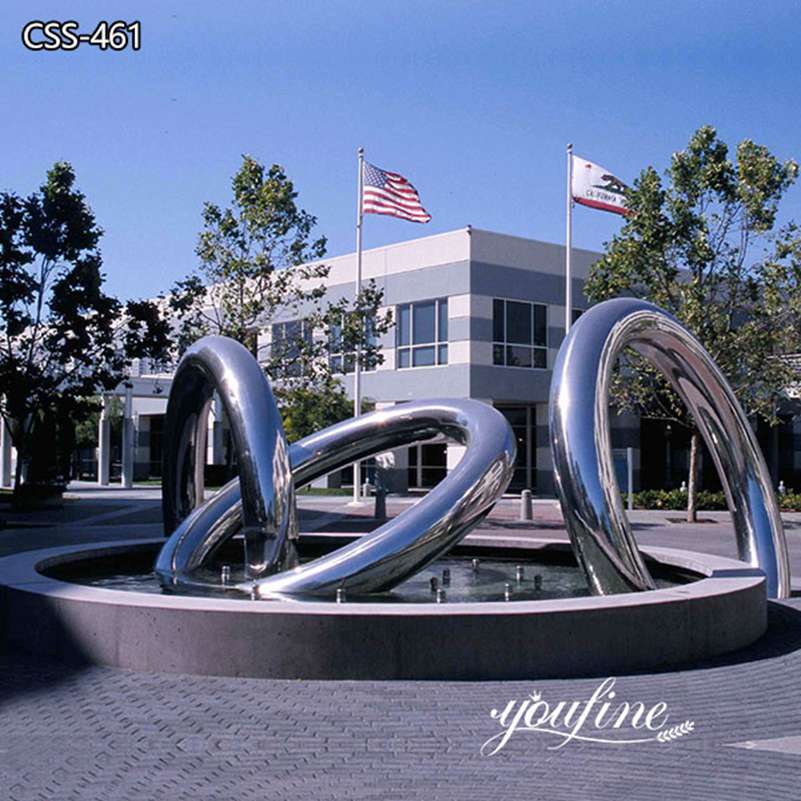 Provide High-Quality Sculptures:
First of all, YouFine would use high-quality 304 stainless steel material to make this stainless steel garden sculpture to ensure the quality of the sculpture. Therefore, when the sculpture placing it in outdoors, you don't have to worry about rusting. Secondly, the entire sculpture would be made by our professional craftsmen. They would perform a comprehensive polishing treatment on the sculpture to ensure the smoothness of the surface of the sculpture.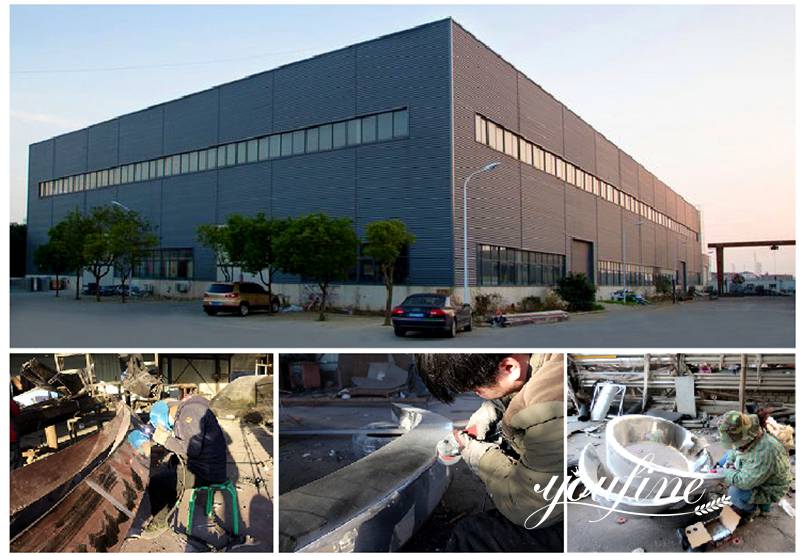 YouFine Is the Top Factory:
YouFine has been engaged in the production of metal sculptures for more than 30 years. And this career has been passed down from our fathers. Therefore, through continuous development, not only the scale of our factory is constantly expanding. But the team is also constantly developing and growing. We have specialized production workshops and advanced equipment, which could complete the production of any innovative stainless steel sculptures. At the same time, YouFine also has a professional designer team to provide you with customized sculpture designs.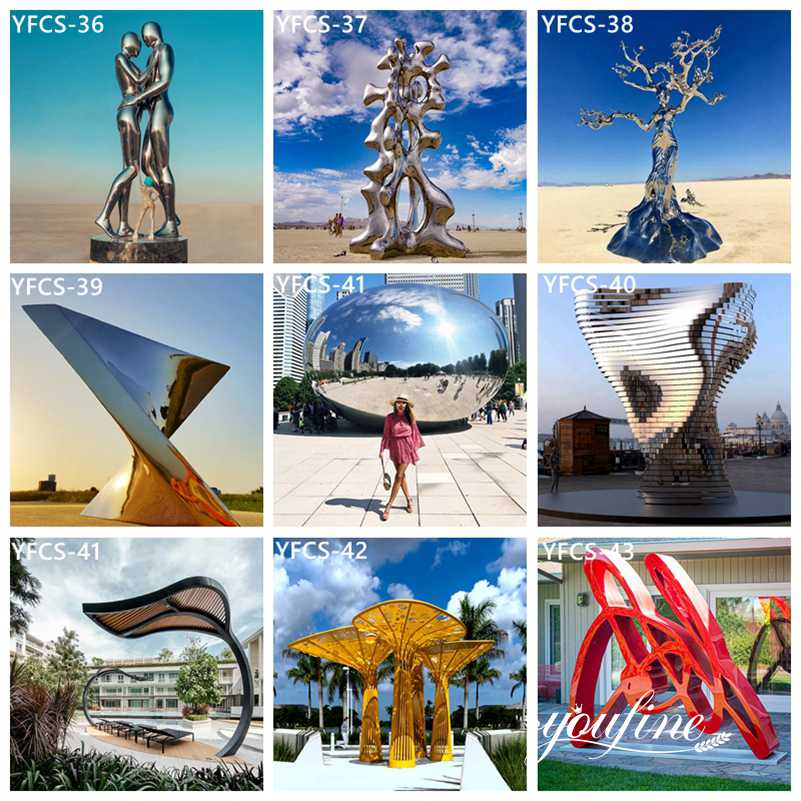 Perfect After-Sales Service:
For many years, YouFine has put customer satisfaction in the first place. As well as, we would pay great attention to after-sales service issues.
First of all, YouFine would purchase full insurance for the sculpture to ensure the safety of the sculpture's transportation. If there is a problem with the goods during transportation, we would contact the insurance company to resolve it in time.
Secondly, if the customer finds any problems with the sculpture during subsequent use, such as rust in a short period of time. You could contact us at any time and we would provide you with solutions.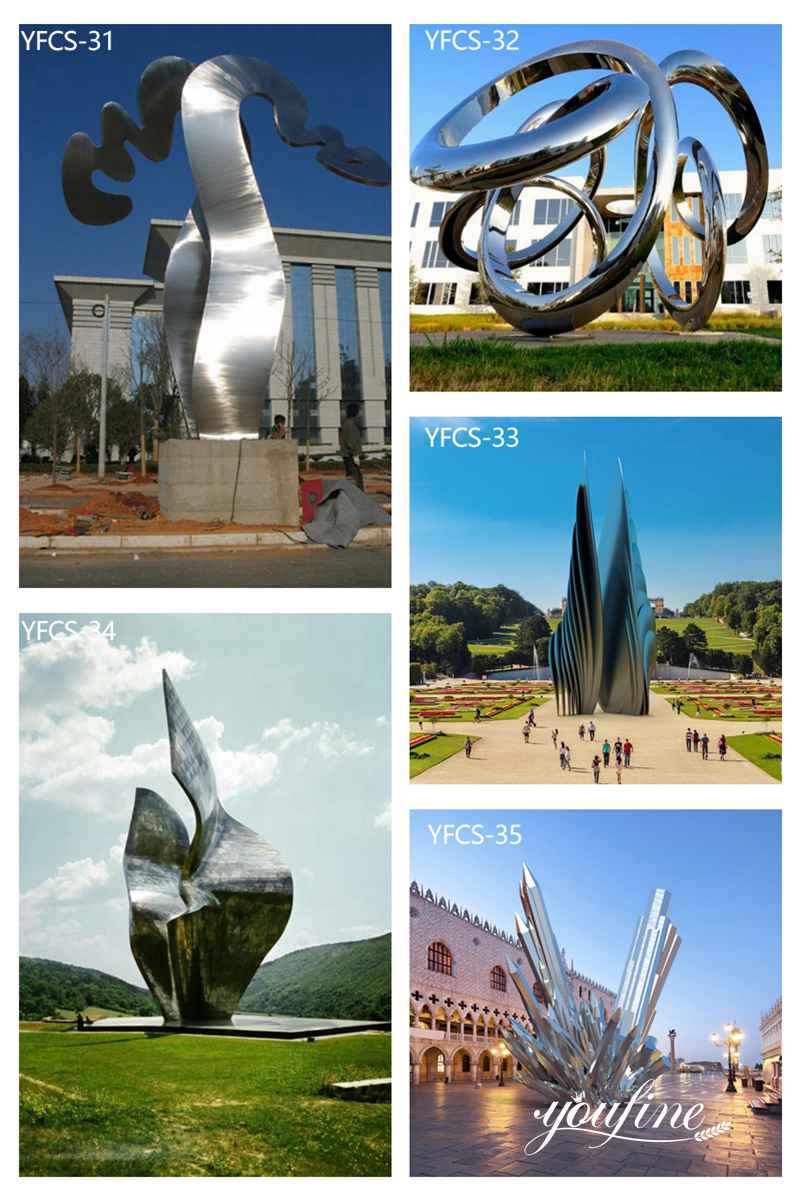 Therefore, if you need to decorate your garden or any outdoor public places, please feel free to contact us. Our stainless steel garden sculpture would be your best choice.