Description of Stainless Steel Art:
This beautiful stainless steel art is located in many resort hotels. One of them is located at Rain Condo Cha Am-Hua Hin, Thailand. We often see water fountain landscapes on the streets. This kind of stainless steel decoration refers to the falling water landscape. That is to say, the height difference of the artificially constructed building is used to make the waterfall from a high place to a low place. We could intuitively feel the beauty and mystery of this stainless steel artwork. Regular water jets are ejected from the tortuous stainless steel pipes, and water splashes are formed along with the height difference. This is a great decoration for the villa pool and garden. You must not miss it.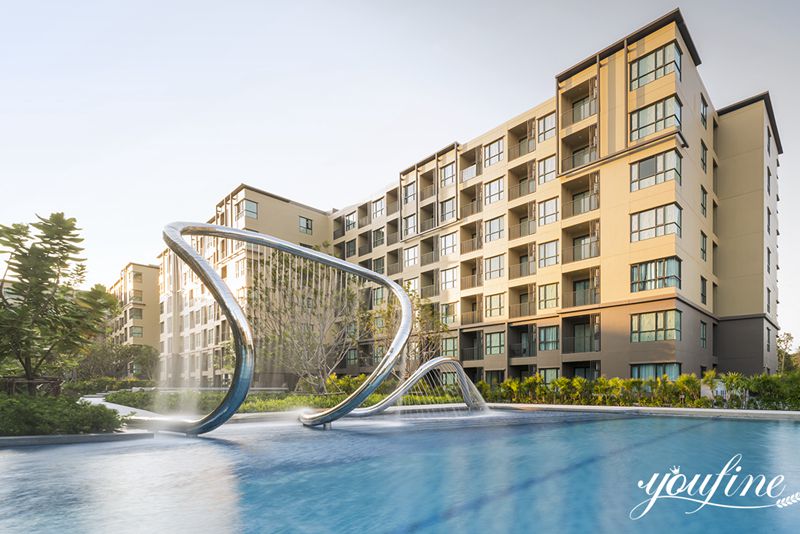 Why Choose YouFine's Fountain?
First of all, YouFine has more than 30 years of experience in metal sculpture production. Every artist in YouFine factory has skilled skills. They have been in the metal sculpture business for decades. Therefore, the production of any piece of metal sculpture could be easily completed in their hands. The curvature of this sculpture would be forged by our craftsmen by hand to ensure the accuracy of the curvature.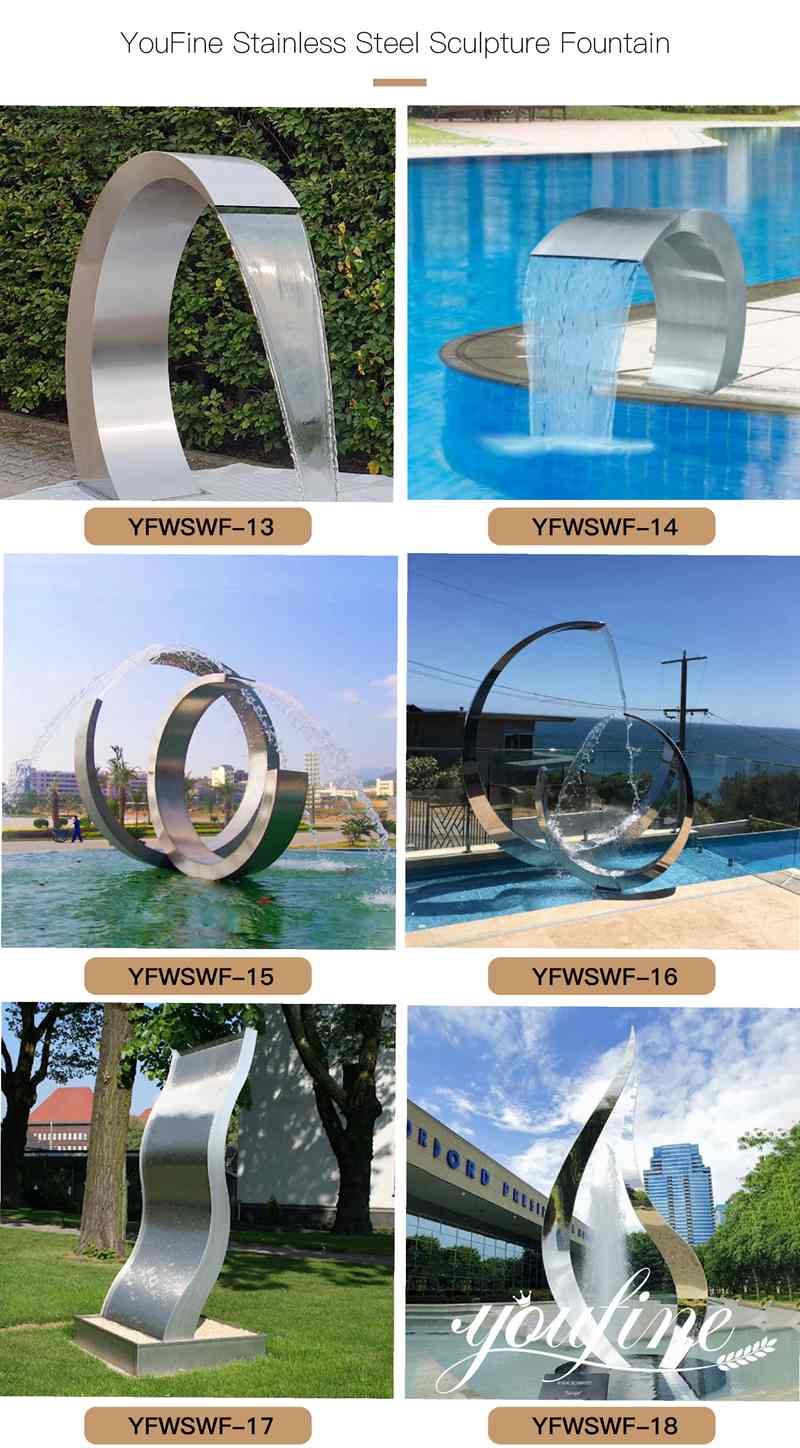 Secondly, our stainless steel art has a guarantee of quality and after-sales service. After the sculpture is completed, YouFine would first send all angle pictures of the product to the customer for confirmation. After the customer confirms, we would arrange the delivery.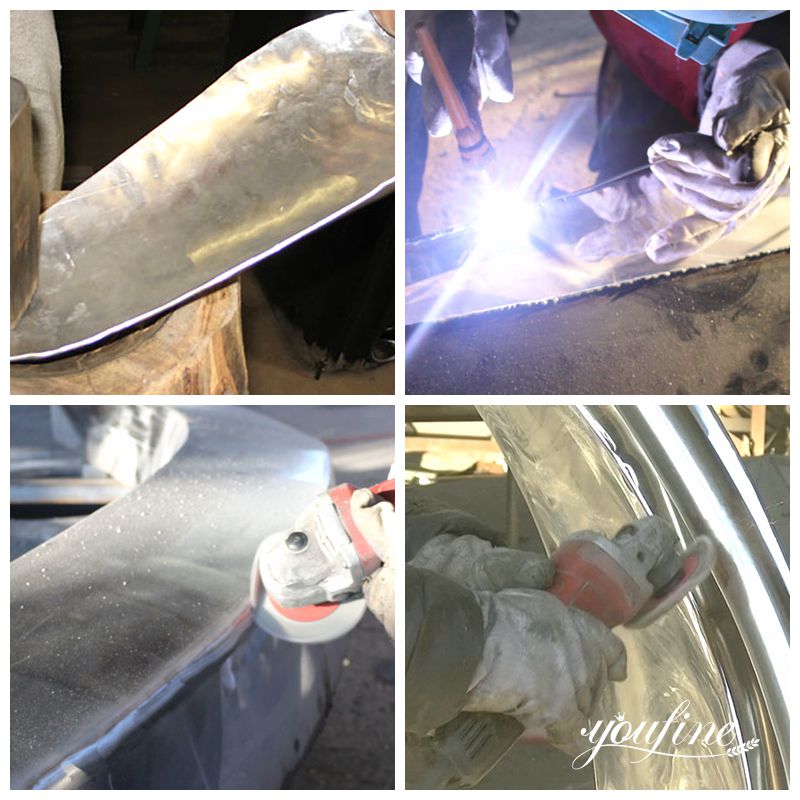 Customer Story Sharing:
YouFine made a similar large stainless steel fountain artwork in 2019. The stainless steel fountain is 26m long and runs through half of the pool. When our client, Mr. John, talked to us about sculptures, he found about 20 suppliers to compare the quality and details of the stainless steel garden sculptures. Then he came to the YouFine factory to check one by one. In the end, John chose YouFine because of the quality of our sculptures and our service. He said that YouFine's suggestion is to really consider his requirements and give him sufficient support in sculpture. After receiving the fountain, the customer was very satisfied and gave us feedback: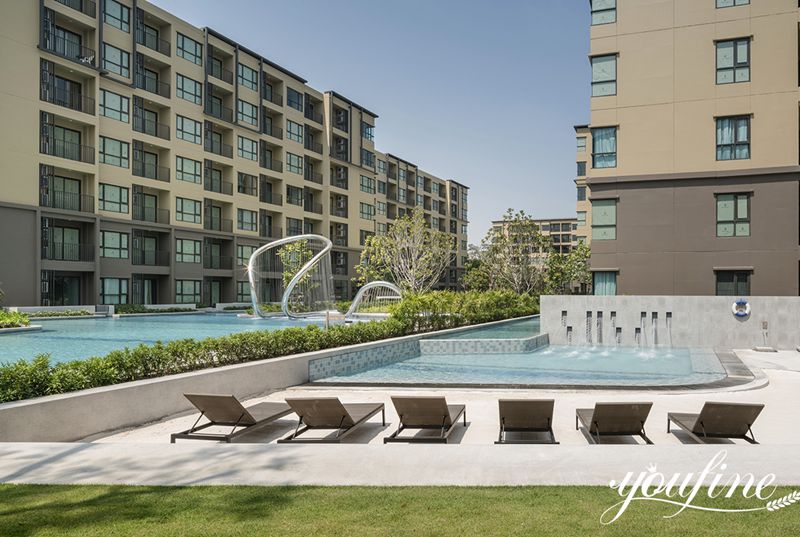 Applicable to A Variety of Places:
The large stainless steel fountain artwork is suitable for squares and some large public areas. Of course, it is also very suitable for various tourist hotels and villa gardens. So, this stainless steel art sculpture could be used as a sign of a place. After adding lights around the fountain, the sculptures at night would be more attractive than during the day, which could attract more people to come here.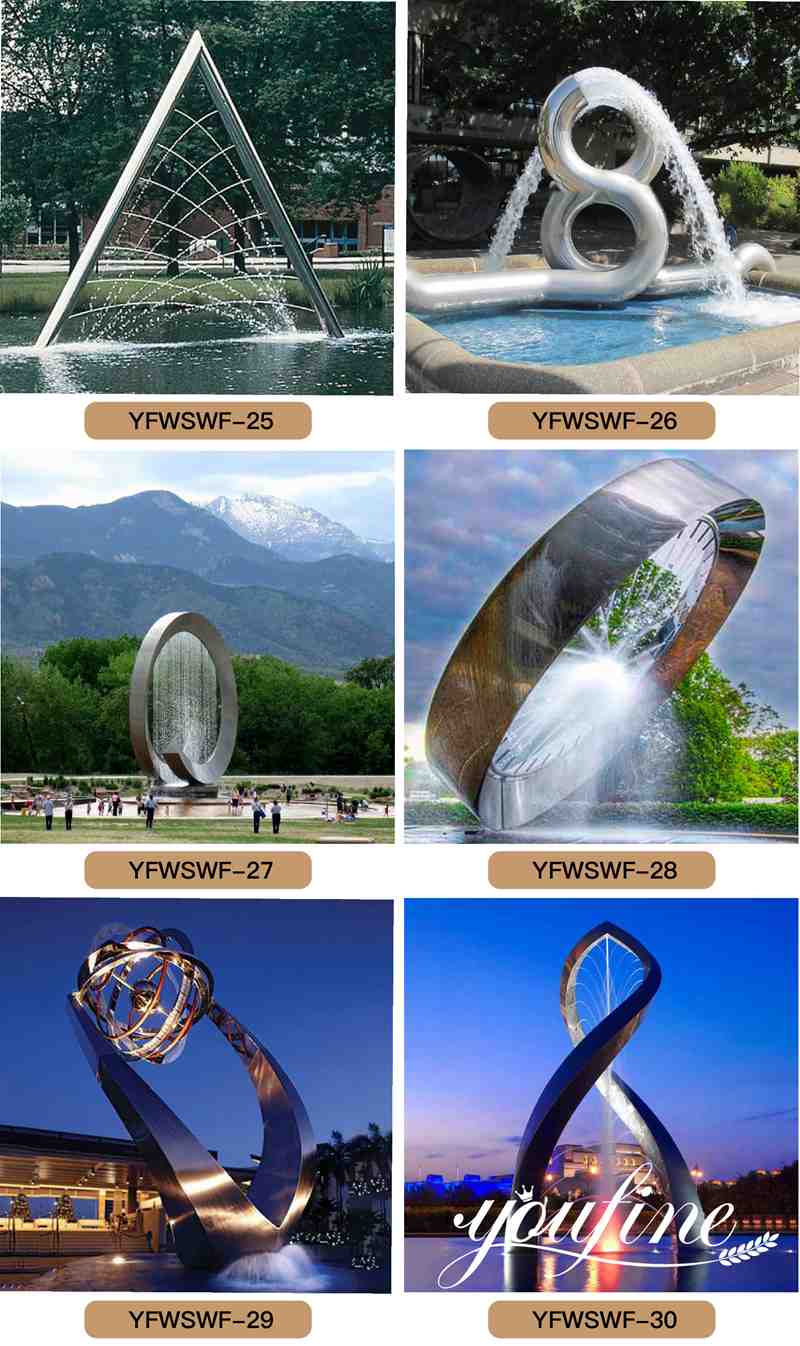 So choose YouFine, we would provide you with the best quality large stainless steel art fountain and the best quality service. If you have any needs, please contact YouFine immediately.