Sculpture Introduction
This is a modern abstract tree sculpture from YouFine's latest design in 2022. Inspired by branches, this sculpture presents a very unique tree sculpture in an abstract modern art form. The simple combination of dots, lines, and surfaces vividly shows the characteristics of the tree. Such a modernly designed tree sculpture would be the decor choice of many people's gardens because it could echo the trees in the garden.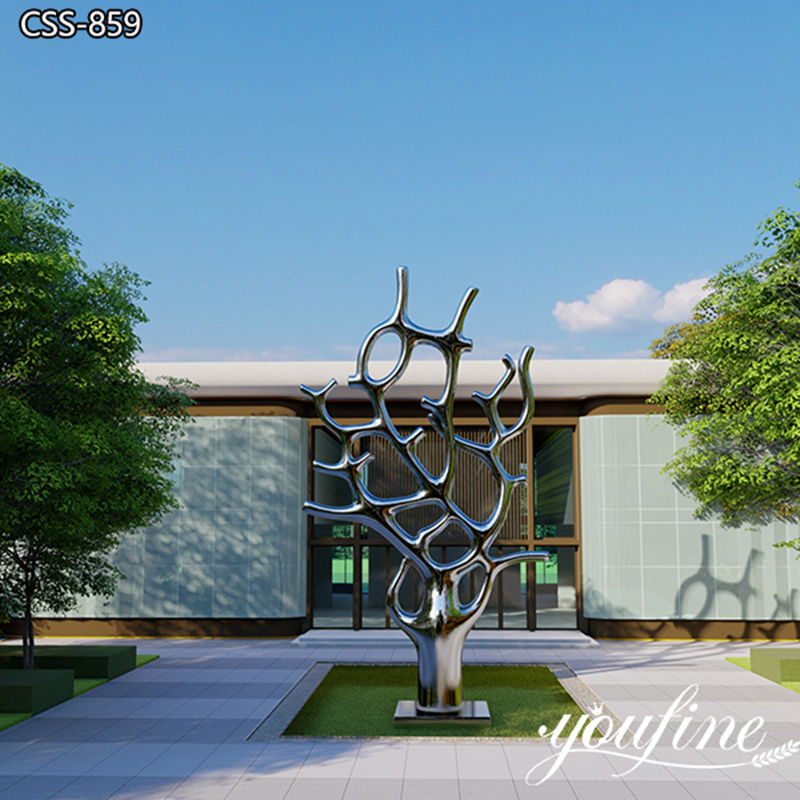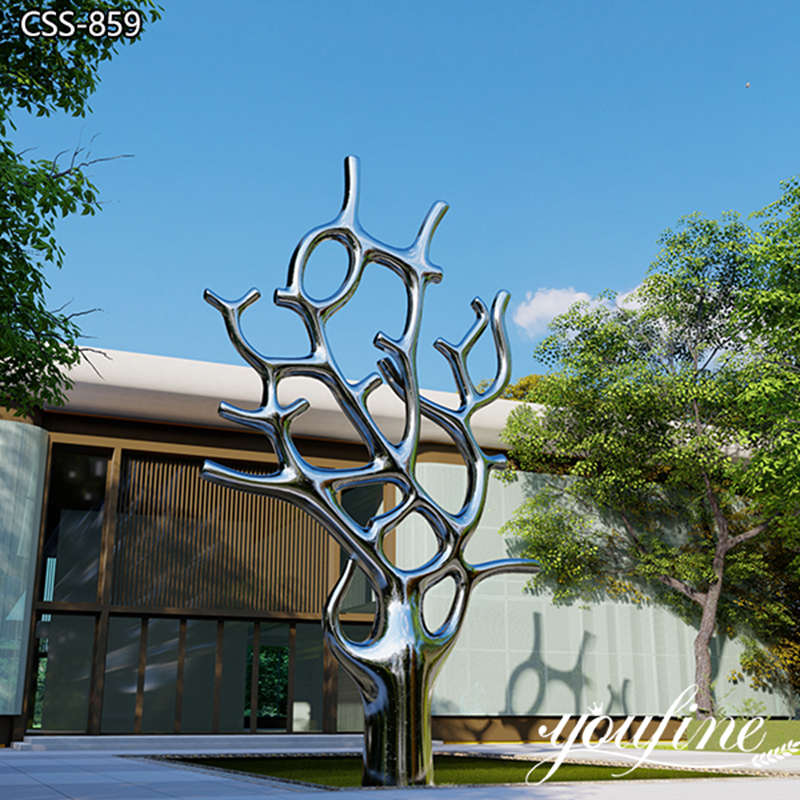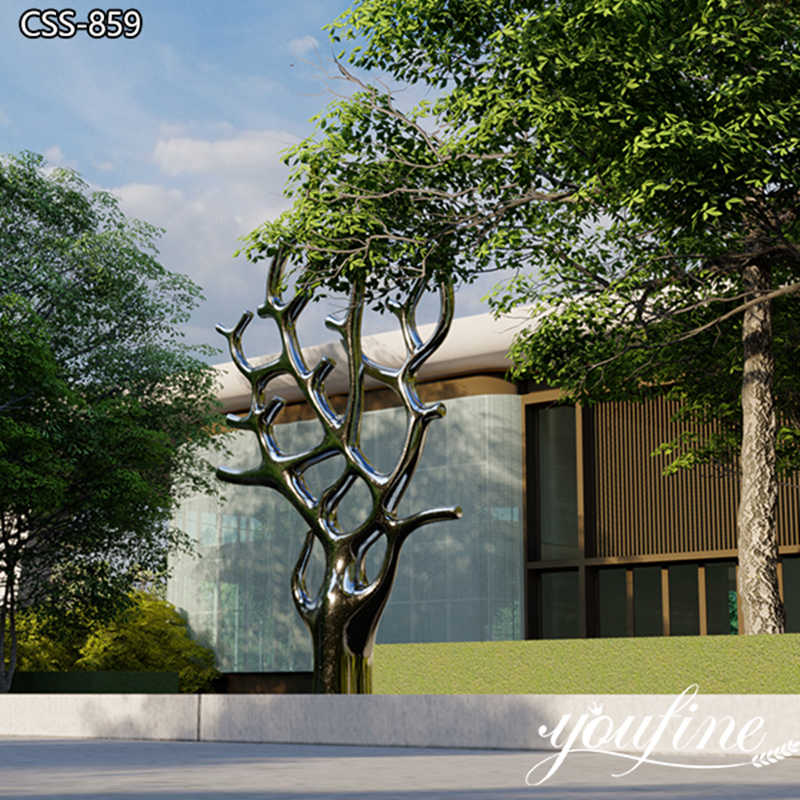 Why Choose Stainless Steel Tree Sculpture as Decoration?
The reason for choosing abstract tree sculpture as decoration is that stainless steel tree sculpture is not afraid of corrosion. It could be used outdoors for many years, and most of its surfaces are silver-white and very conspicuous, which could create beautiful outdoor scenery. And decorate a stainless steel tree in the garden, it is easy to echo with the surrounding environment. And trees are inseparable from people's lives, so stainless steel tree sculptures are often chosen to decorate outdoor lawns, parks, gardens, roadsides, and other public places.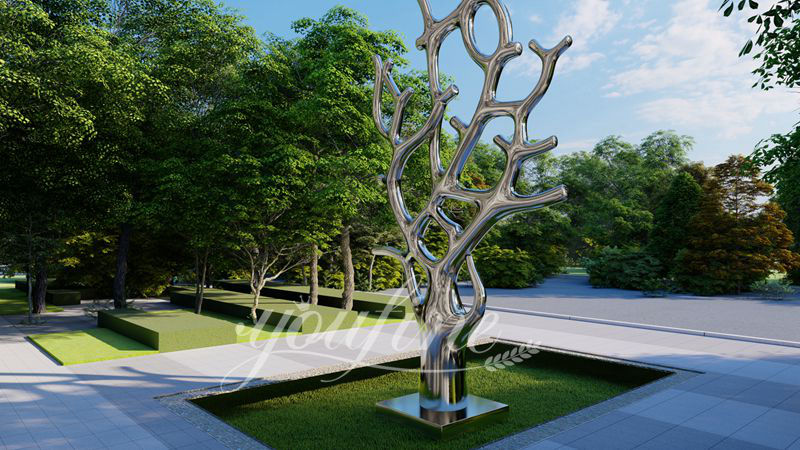 Custom Design Services:
In order to meet the decoration needs of different customers, we support custom designs. The size, surface treatment, and other design details of this abstract tree sculpture could be customized. You could also tell us the specific situation of your place, and our designers would also design suitable drawings for you according to your different needs.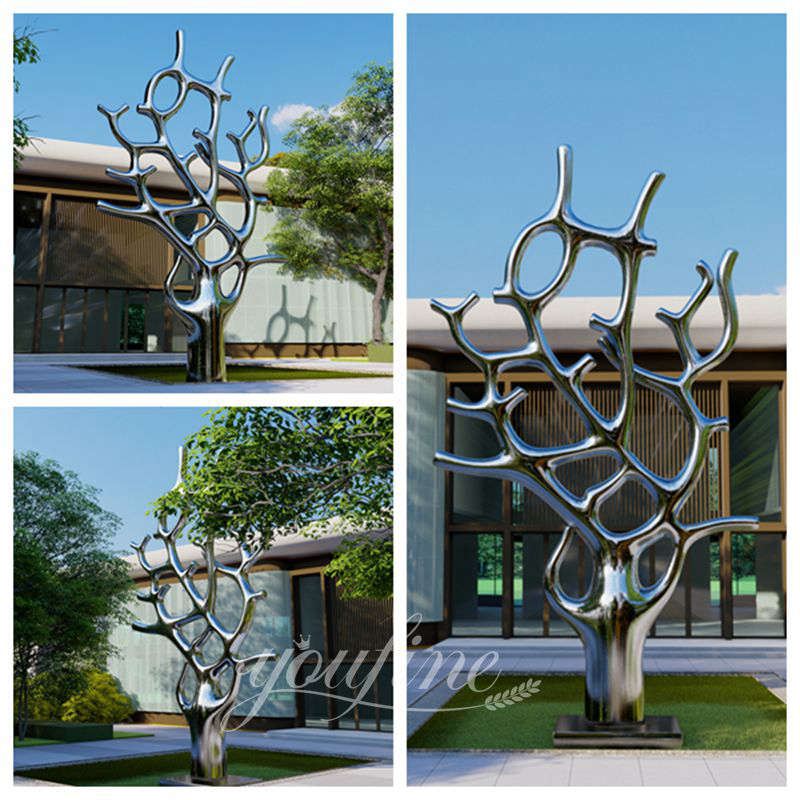 More Options:
The stainless steel tree sculpture is one of the most popular modern decorations, so we have also made stainless steel tree sculptures for many customers. Therefore, we have many designs of stainless steel tree sculptures for you to choose from, and we have rich experience in making stainless steel tree sculptures. So it could be guaranteed that the stainless steel sculpture you need is perfectly produced.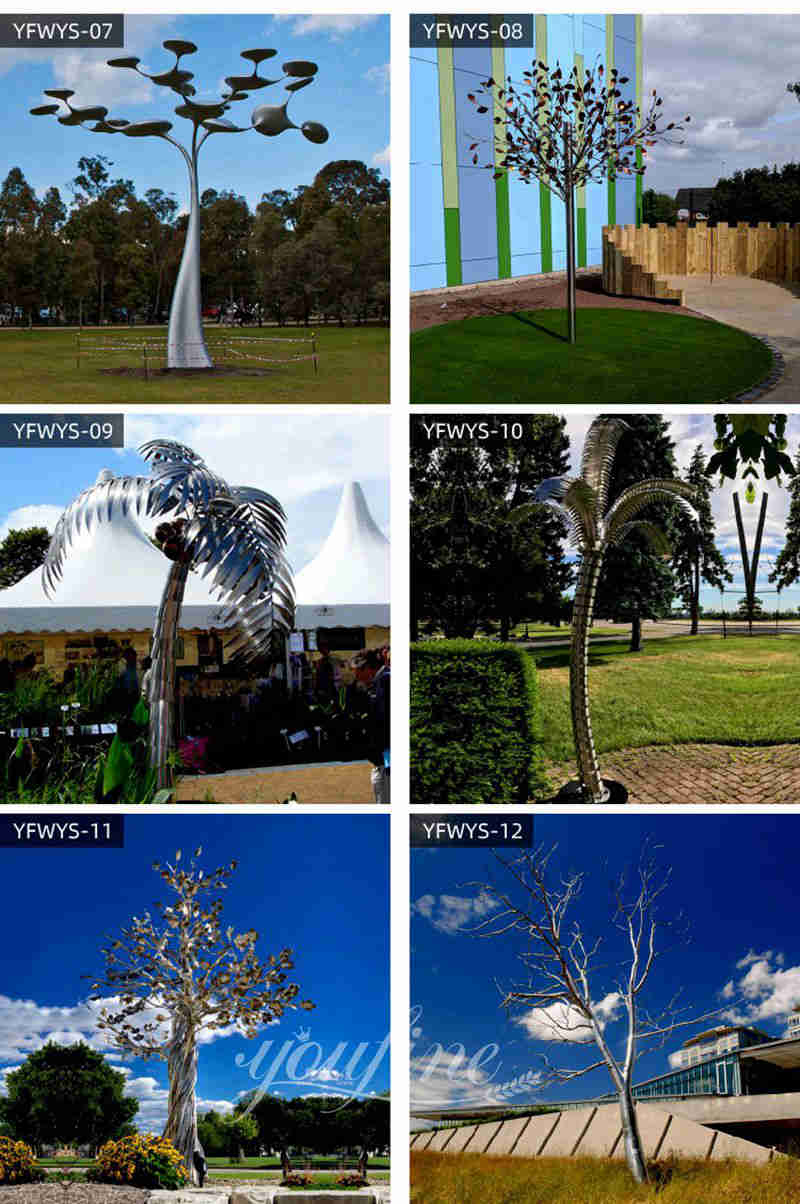 Feedback:
Here's feedback on some stainless steel tree sculptures we've made. No matter the stainless steel tree of any design, we have the ability to make the best for you.
If you want to choose a cost-effective stainless steel sculpture, YouFine would be your best choice. You could always contact us for more information and quotes.