The mirror polished stainless steel statue adopts the design of a snowman, which is specially designed by our designer for our ski resort customers. It is very beautiful and charming with the beautiful snow scene and has been highly praised and loved by customers. When this snowman stainless steel sculpture appeared in the snow, many tourists loved it very much and took pictures with it. Of course, if our other customers also like this snowman statue design, they could choose to match it in other places besides the ski resort, such as playgrounds, parks, theme event venues, and so on.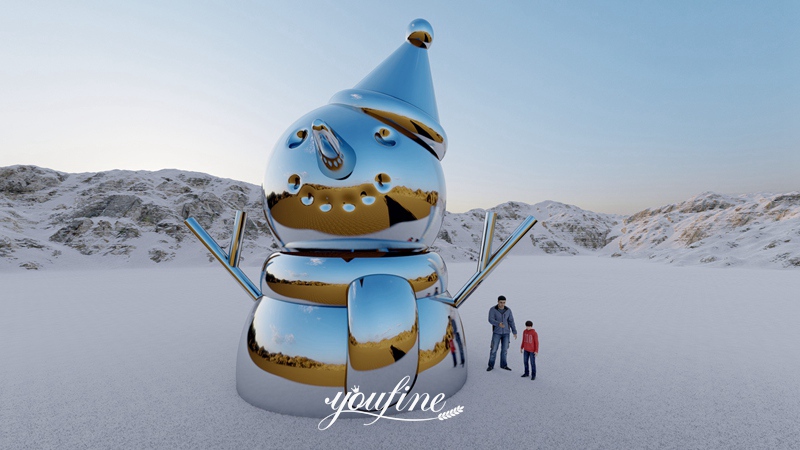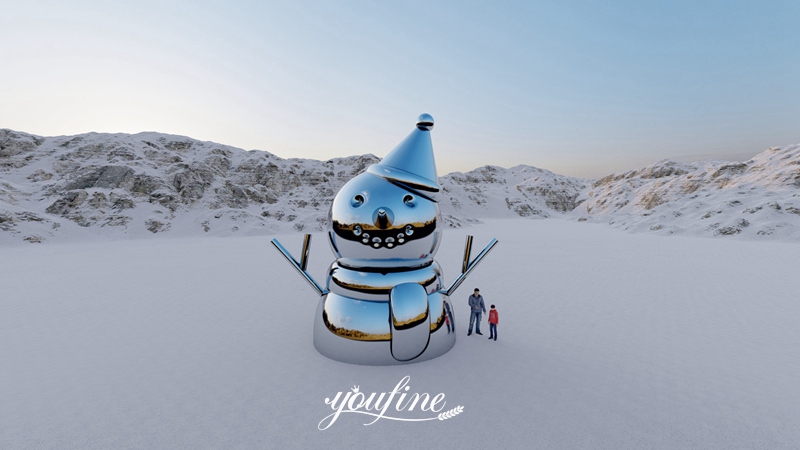 Advantages of Mirror Polishing:
Mirror polished stainless steel sculptures are very common in modern outdoors. Why is mirror-polished stainless steel so popular? This is because mirror-polished stainless steel sculptures are very exquisite and modern, and match well with the decoration of many modern places. In addition, the stainless steel mirror polished surface could be gorgeous in the light. And the mirror stainless steel could present different surfaces according to different environments and seasons. Therefore, such sculptures always surprise people.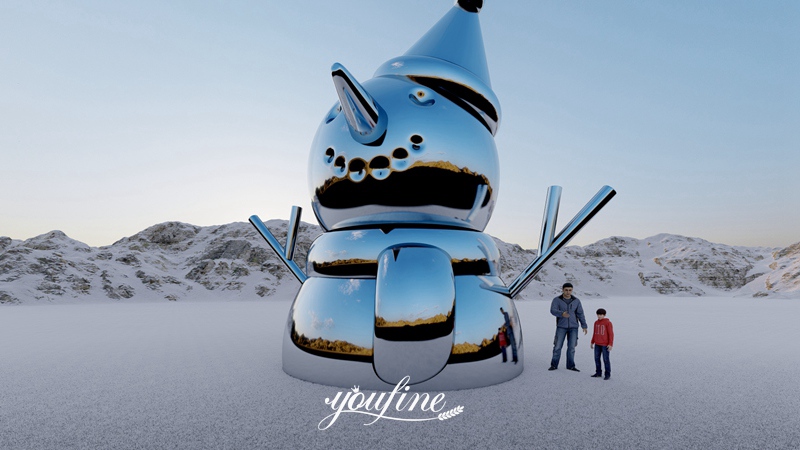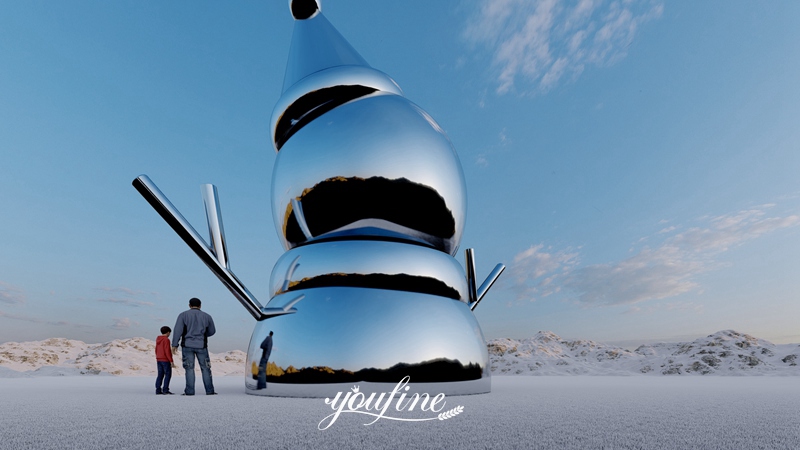 Advantages of YouFine:
YouFine is a sculpture production factory specializing in stainless steel sculptures for 40 years. We have rich experience in the production of stainless steel sculptures. He is also very familiar and professional with the surface treatment of stainless steel sculptures. If our customer wants a mirror-polished stainless steel surface effect, we would manually polish it 6 times with different instruments.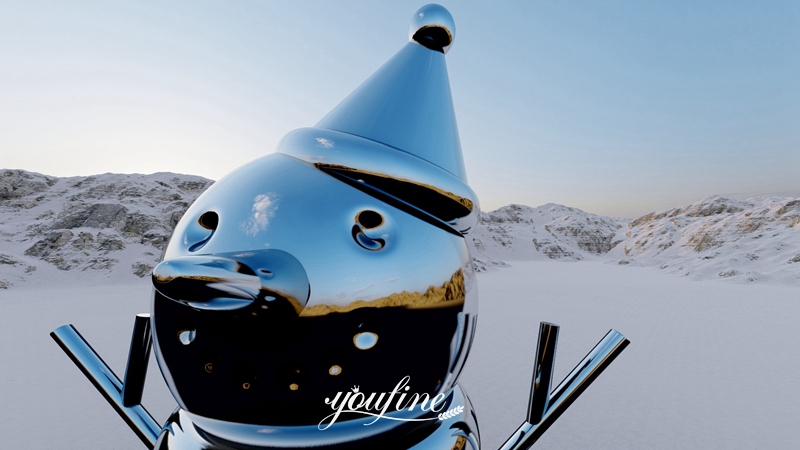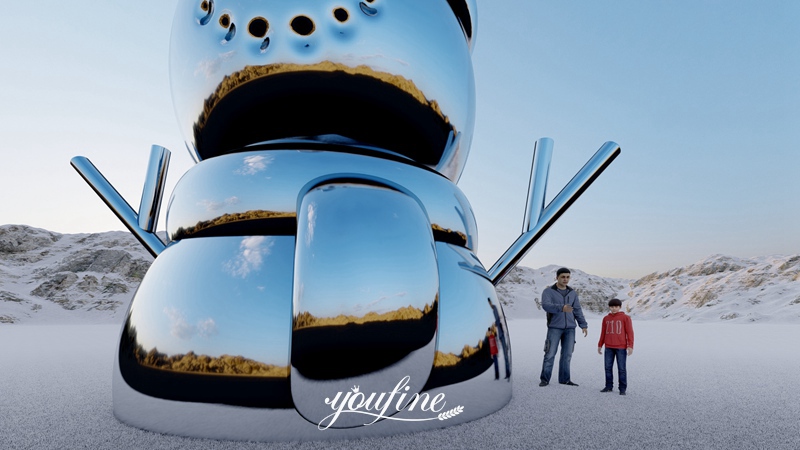 Other Surface Treatments:
Of course, in addition to the surface effect of mirror polished stainless steel sculpture, there are many other surface treatment methods of stainless steel sculpture for our customers to choose from. There is paint (generally choose car paint), spray, coating plating, etc. So our snowman statue could also have a variety of different options and effects.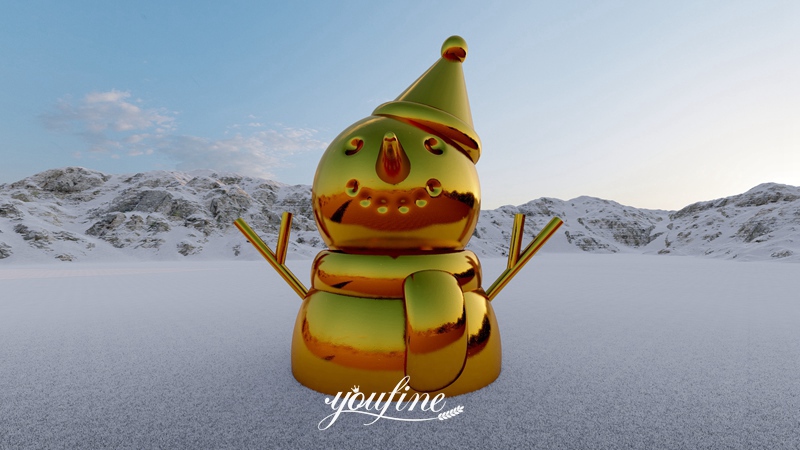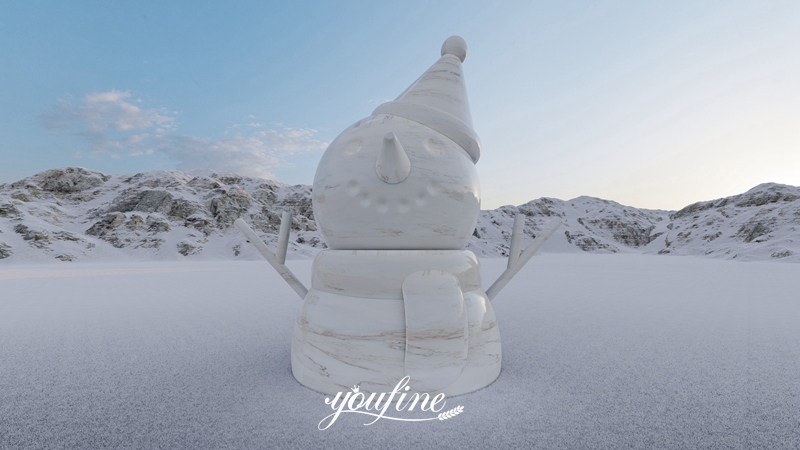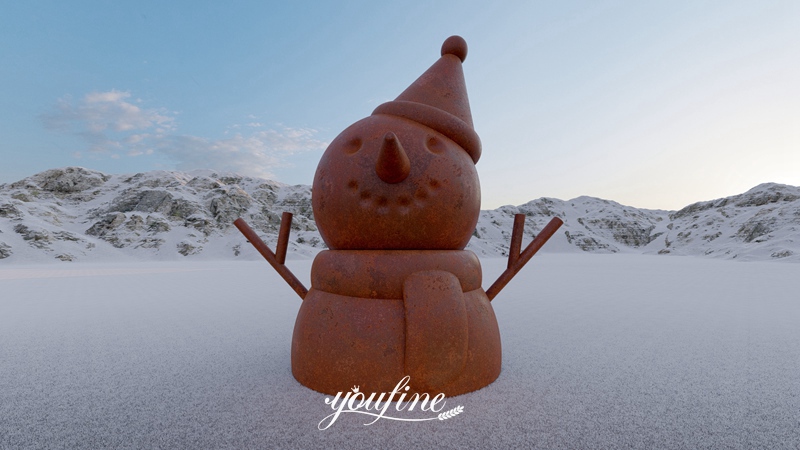 If you want to know more about stainless steel sculpture, please feel free to contact us.