Saudi Arabia Sculpture Details:
This large outdoor metal sculpture is specially designed for Saudi Arabia clients. It is placed beside the highway as an iconic sculpture. This design is also like a giant bouquet, holding the ball in the middle. Besides, the iconic palm tree and two swords are in the center, spray-painted bright green. It is stylish, simple and clear, and it is very beautiful beside the roadside. Contact us for more information!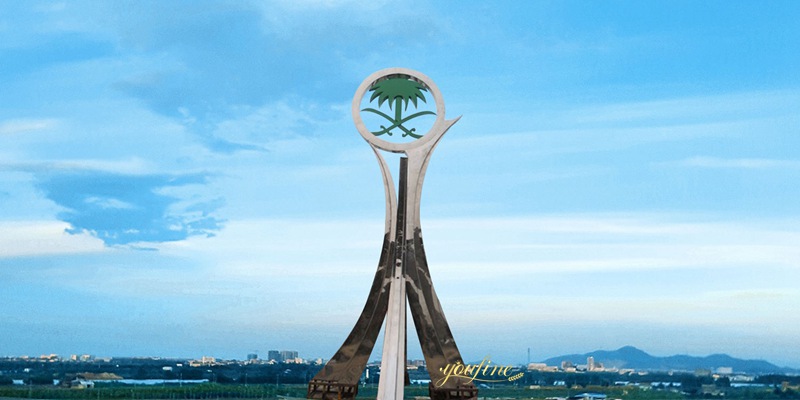 Detailed Design Drawings:
This large stainless steel sculpture is all made according to our client's requirements. So before production, our professional design team offers detailed design drawings. Besides, YouFine also provide our clients with installation drawings to help them install smoothly.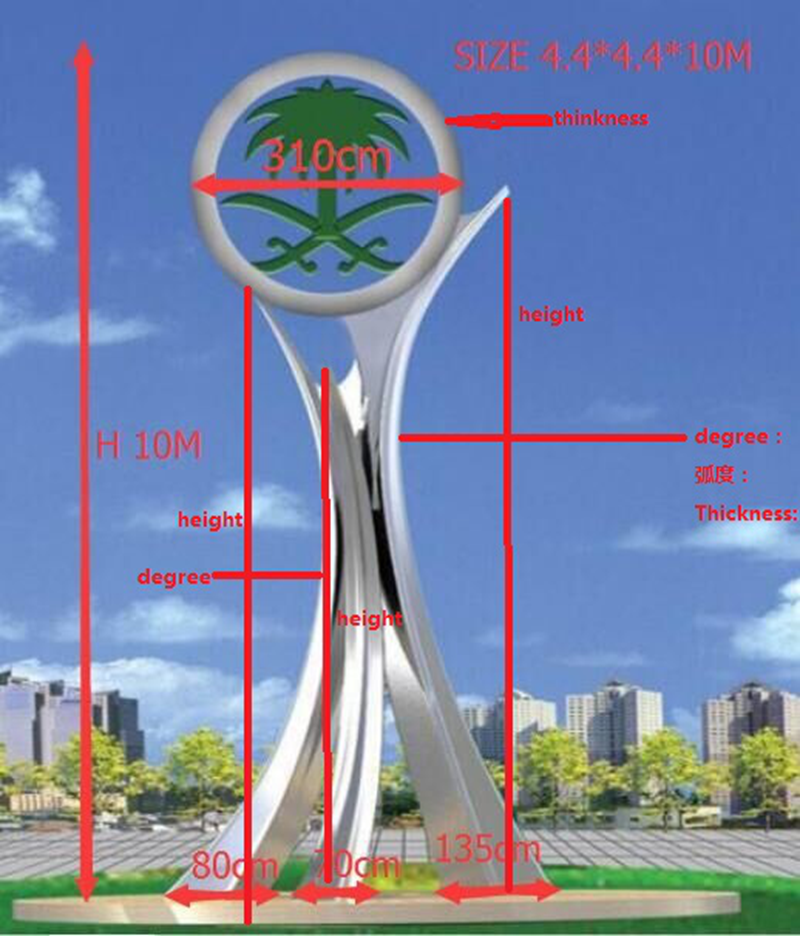 Trial Installation:
After completing these outdoor metal sculptures, we will conduct trial installations in our factory. It's to ensure that there is no quality problems. You can provide our customers with detailed installation instructions and guidance. Finally, we will send a picture of the installation process to the customer for confirmation.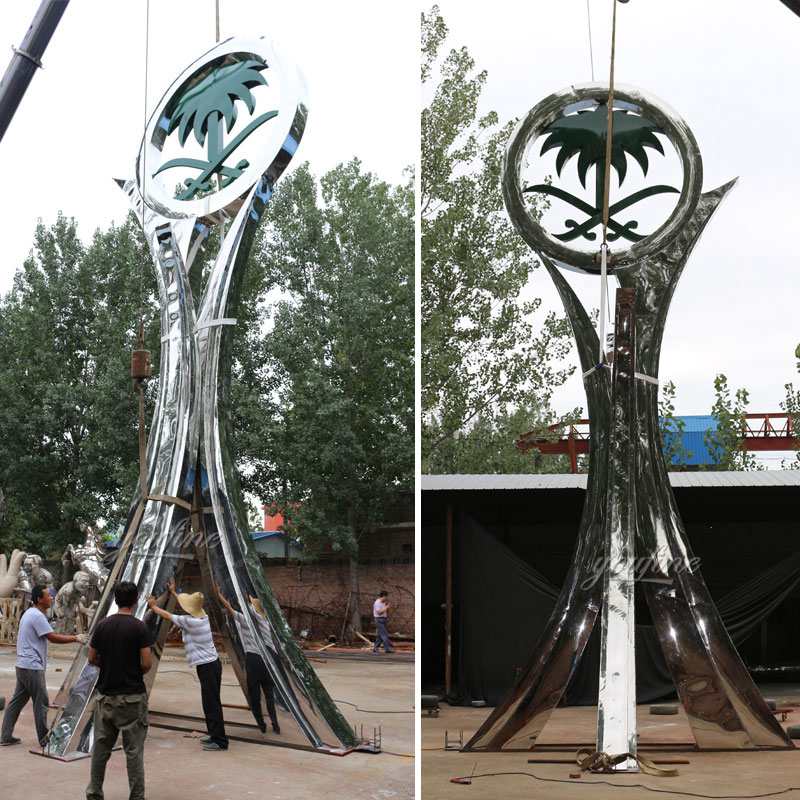 Strict Selection Of Materials:
YouFine is very strict in the selection and use of raw materials, made of high-quality 304 materials. Because it has good corrosion resistance and heat resistance. And the thickness of the stainless steel plate is thick enough to ensure the robustness of the sculpture. In the welding process, we will use the same material of welding wire to weld each part, and all of our welding is full welding instead of spot welding to ensure that the carving is very firm.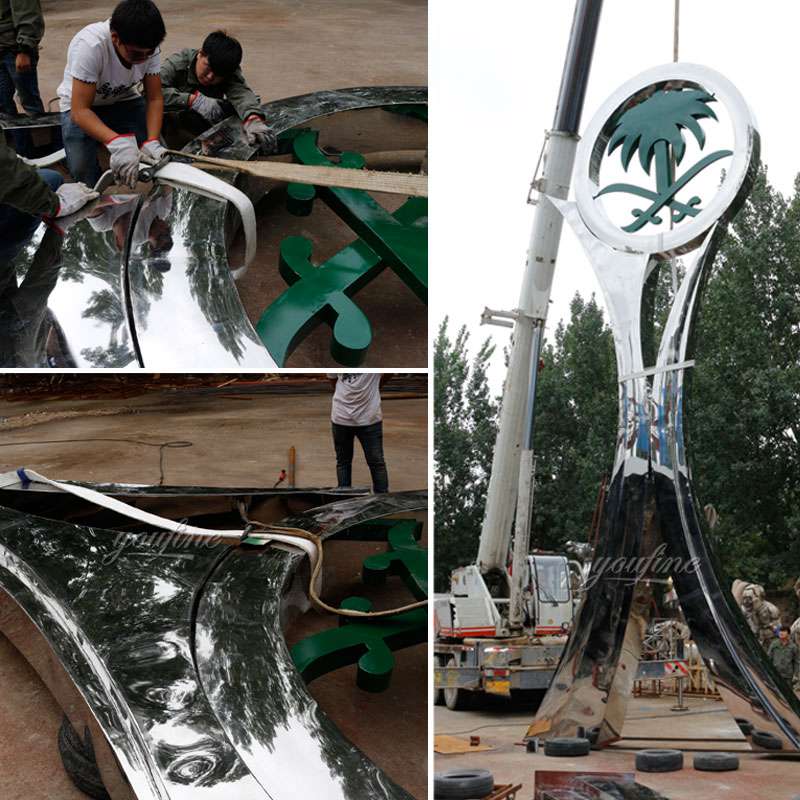 Client Feedback:
Since this large stainless steel Saudi sculpture is a hit, many customers have chosen this design. The following shows you the customer feedback we received from customers in different regions of Saudi Arabia. Perhaps you can see a very beautiful sculpture by the road. That was designed by YouFine for the client.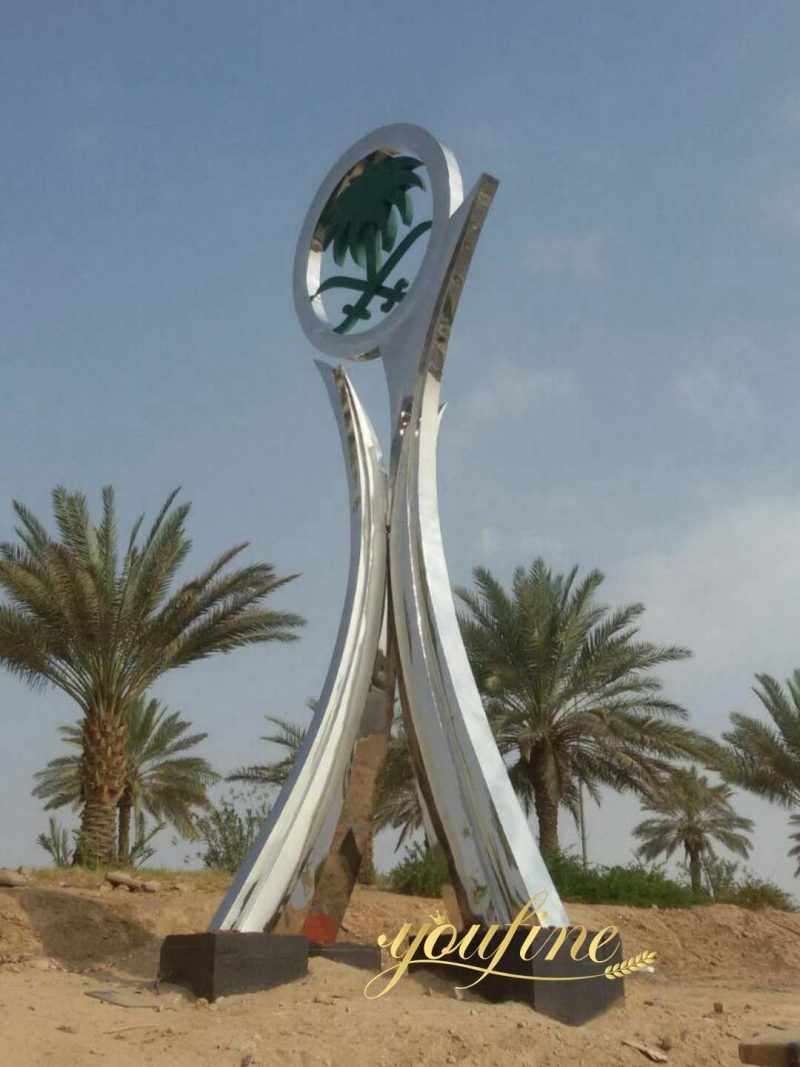 More Designs:
Here we show you more designs of large outdoor metal sculpture with Arabic style. These are designed and made by YouFine talented designers. All sizes can be customized, whether it is five meters or ten meters. If you have a style you like, you are also happy to accept your pictures. We will quote accordingly according to the production.