Stainless Steel Abstract Sculptures Details:
These stainless steel abstract sculptures will add a beautiful landscape to the outdoor city environments. With the development of modern society, stainless steel sculpture art has become the best choice for space decoration in modern society. Such as cities, fields, gardens, parks, hotels, and office buildings. The surface of our abstract sculpture is painted with bright red, which is very vibrant. Combined with abstract art forms, it is the best choice for modern city decoration. It must be possible to add bright colors to the entire environment so that the entire outdoor environment no longer becomes monotonous.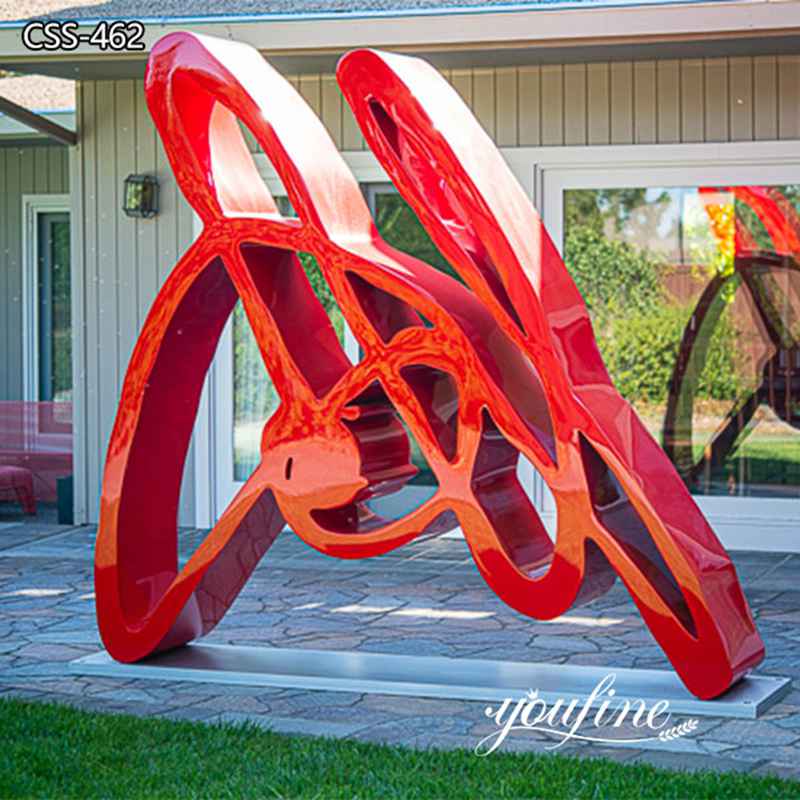 Professional Craftsmen Production:
This stainless steel abstract sculpture has curved and complex lines and arcs. This requires experienced and professional craftsmen to make this sculpture. YouFine is a leading metal sculpture factory in the industry, with top craftsmen. They have decades of experience in metal sculpture making. The curvature of the sculpture is hand-forged by our professional craftsmen. As well as, our craftsmen very focus on the details, so they are sure to provide you with flawless sculptures.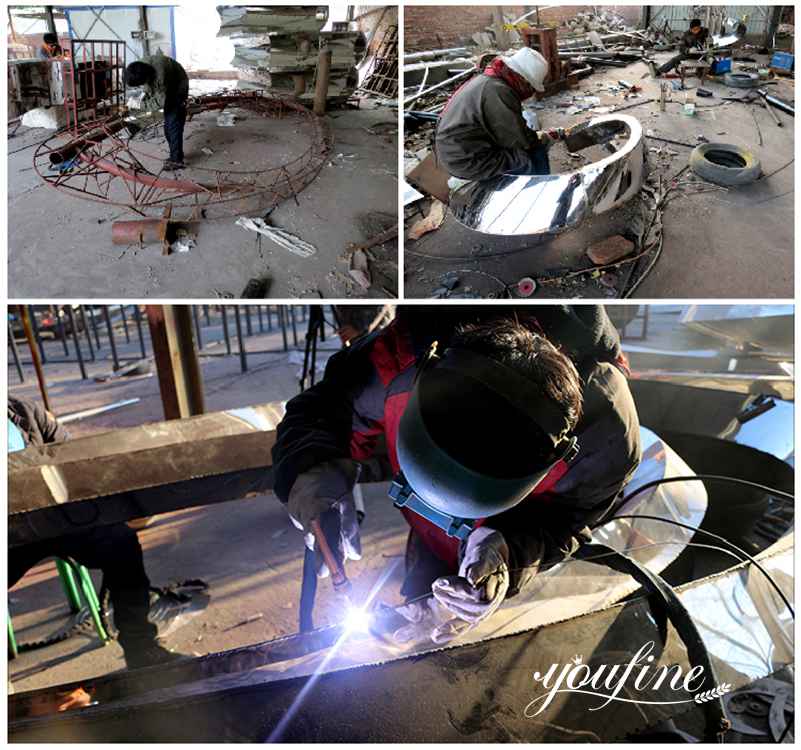 Professional Color Processing:
YouFine not only have talented craftsmen, but also professional coloring masters to complete the painting of the sculpture. For metal sculptures, we will use car spray paint to paint the whole sculpture. Before coloring the sculpture, the surface of the sculpture has been highly polished by our craftsmen. So it can ensure that the sculpture is evenly colored. Not only that, but our master will also paint every corner of the sculpture. Our sculptures are not only evenly colored, but the colors are also very bright.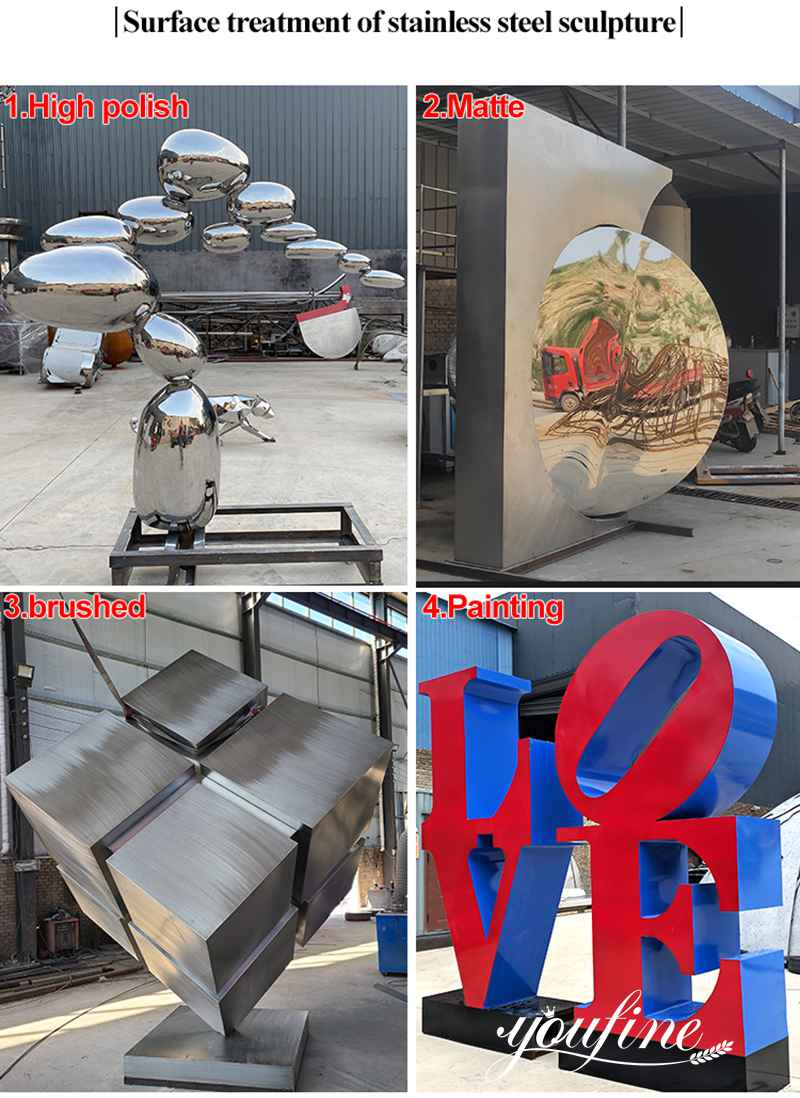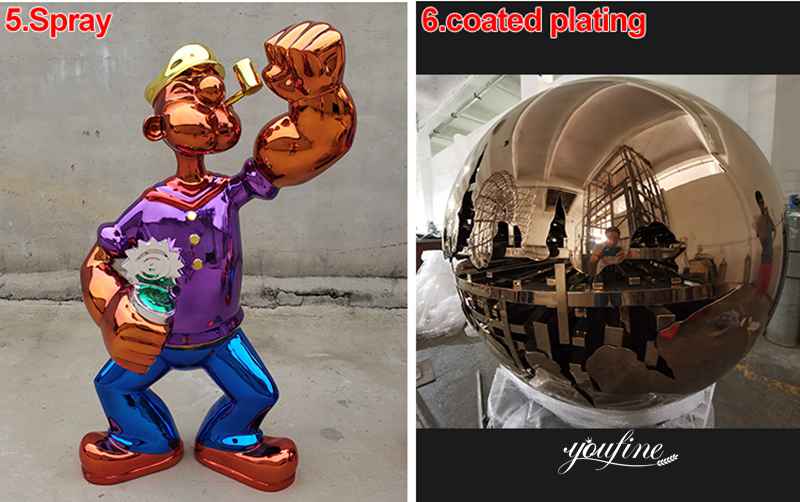 YouFine Could Offer You More:
YouFine metal sculpture factory has the most stainless steel abstract sculptures designs for you to choose from. And has a variety of sizes to meet your needs in different places. In addition, there are other styles of metal sculptures in our gallery. Such as mirror metal sculptures, animal sculptures, figure sculptures, fountain sculptures, and so on. If you don't find a sculpture you like, we could also accept custom design.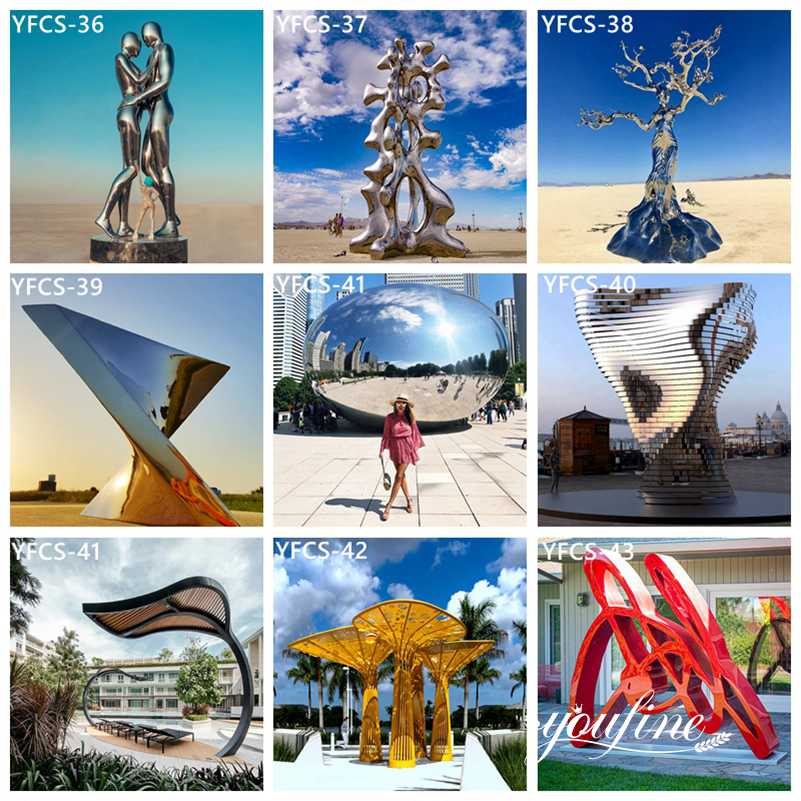 Our stainless steel abstract sculptures will play an important role in the decoration of cities, gardens, or parks. If you like our sculptures, please feel free to contact YouFine.