Stainless Steel Fountain Introduction:
This stainless steel fountain is very beautiful. It is composed of two simple half-circle sculptures. Its spray eye is at the top of each sculpture. Water will flow down from above like a shower. This fountain has a very beautiful high-polished surface, placed under the blue sky and white clouds and next to the water feature, it is easy to integrate with the surrounding environment. This fountain will become a beautiful landscape no matter where you put it.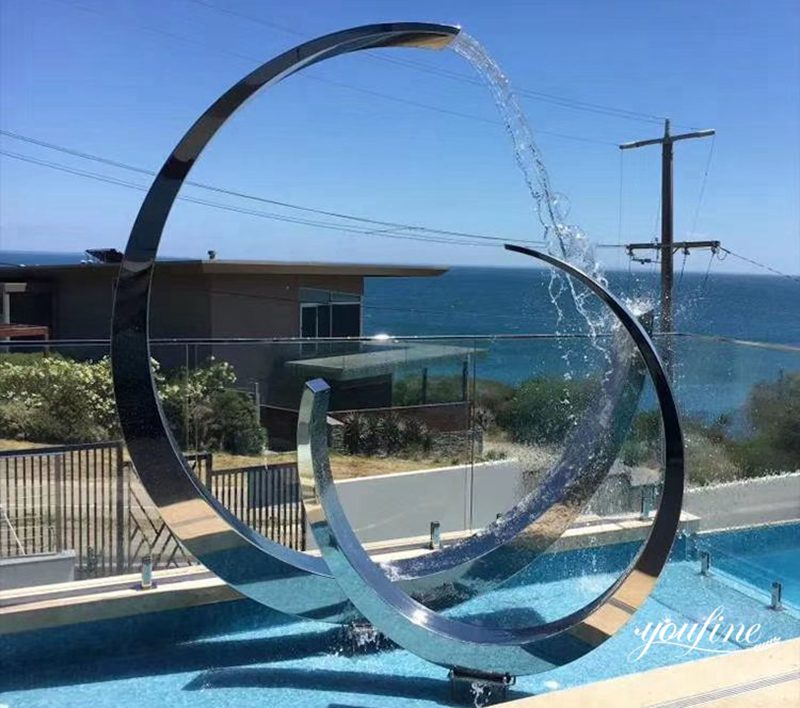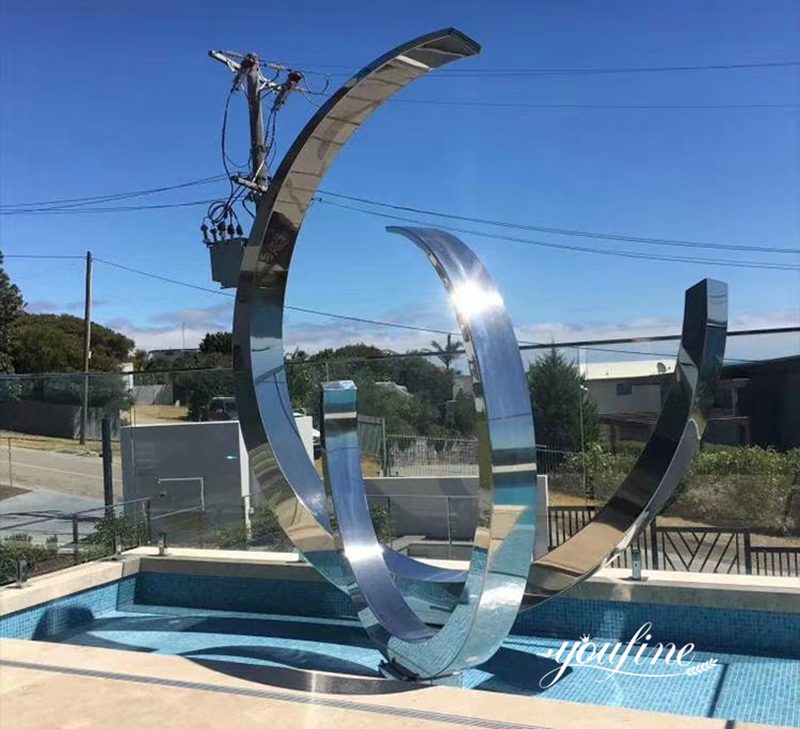 Stainless Steel Fountain Advantages:
This stainless steel fountain has a long service life. In the production, we use 304 stainless steel. 304 is corrosion-resistant and resistant to high temperatures of 800 degrees, so you don't have to worry about corrosion if such a sculpture is outdoors and by the water. And the stainless steel surface is very easy to clean, so this sculpture can easily keep the surface clean and beautiful. Whenever your guests come to your place, they will see your fountain is beautiful.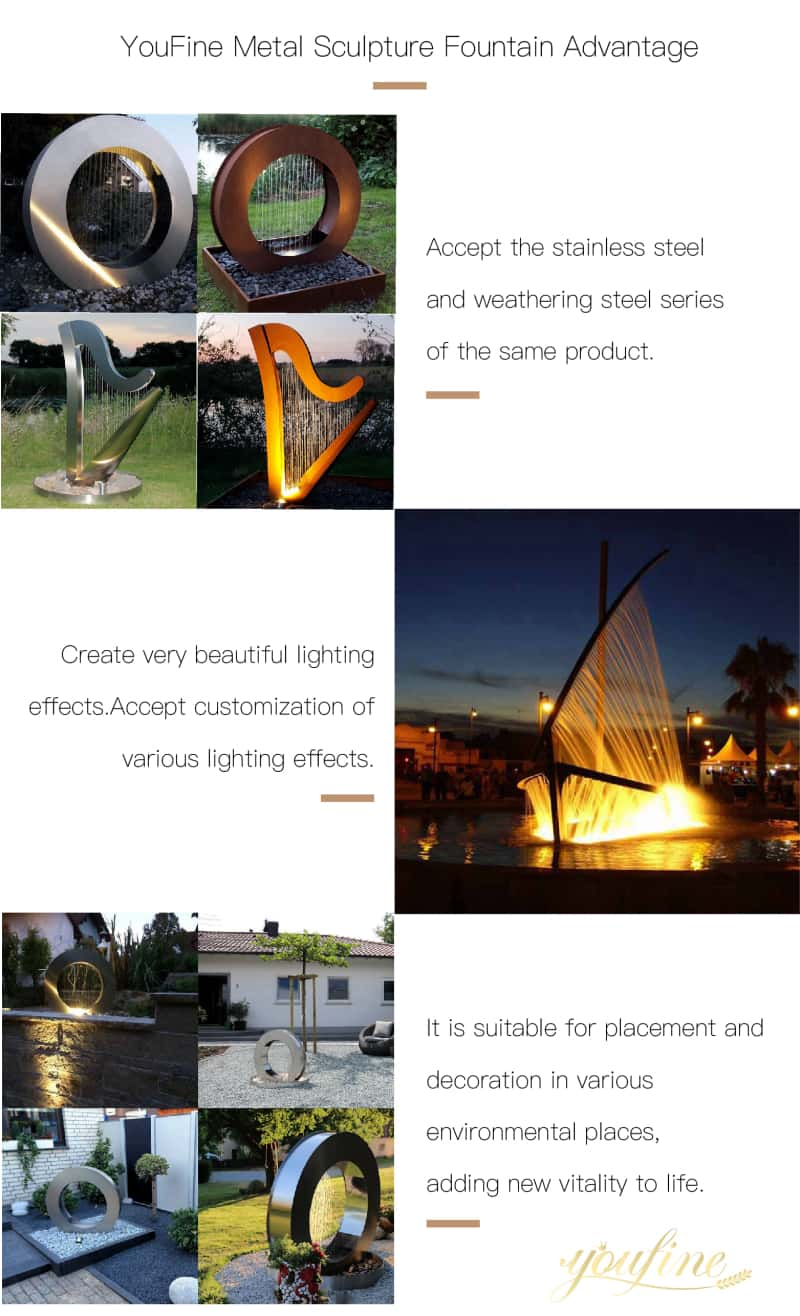 Why Choose YouFine:
YouFine's fountains are very popular, and we sold YouFine fountains all over the world. Because when YouFine makes fountains, we never cut corners and don't shoddy. Moreover, YouFine's sculpture artists have a high level of artistic aesthetics, and the sculptures they produce have a unique sense of beauty. So YouFine's customers will be pleasantly surprised after receiving the fountain, and they can't help but praise us. The affirmation from our customers is also the driving force behind YouFine's continuous improvement.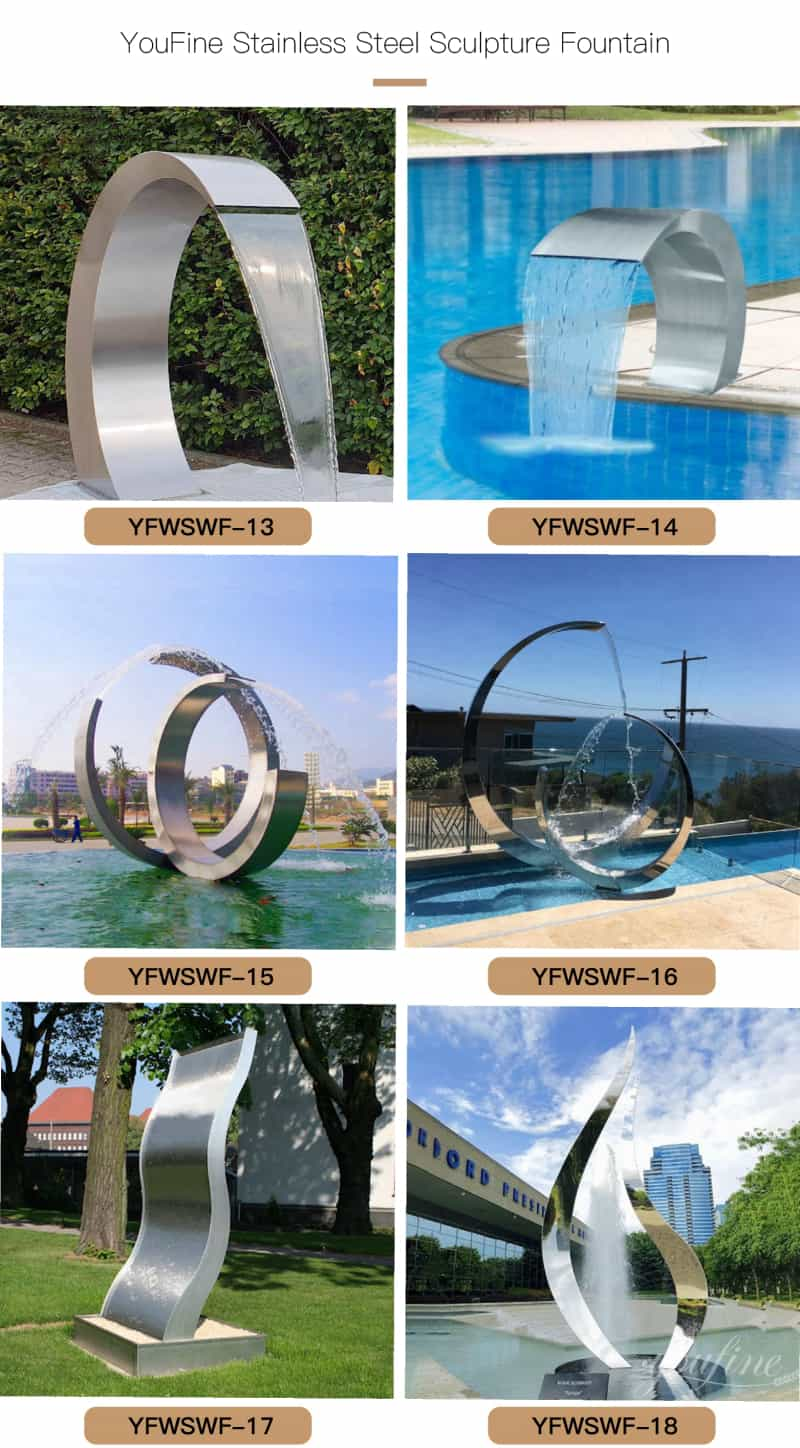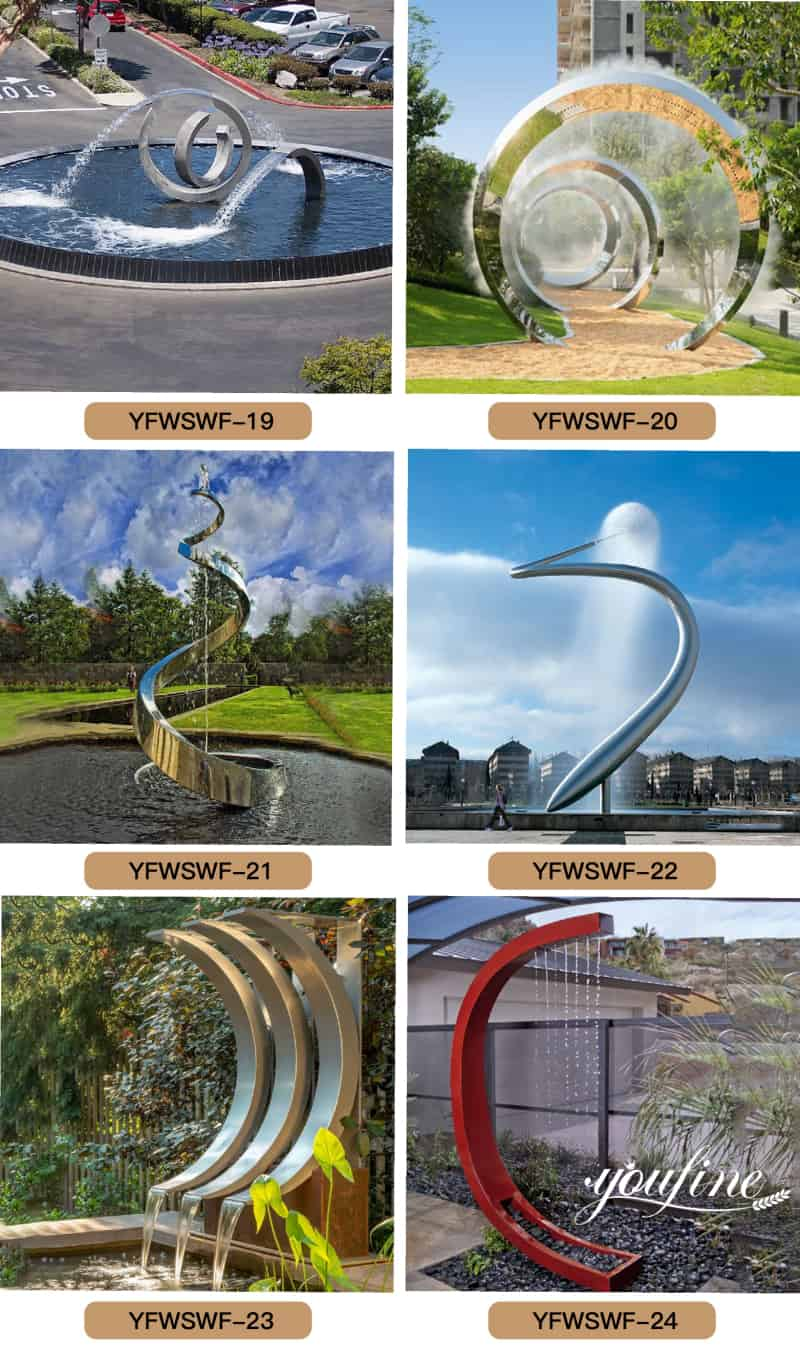 YouFine sculpture factory established in the 1980s, we have a lot of experience. Our sculpture artists are all top masters with superb skills and rich experience. So YouFine can not only provide you with some existing designs, but YouFine can also accept customization. You could custom all sizes, colors, and styles as you like. In YouFine, you will get the most satisfying fountain.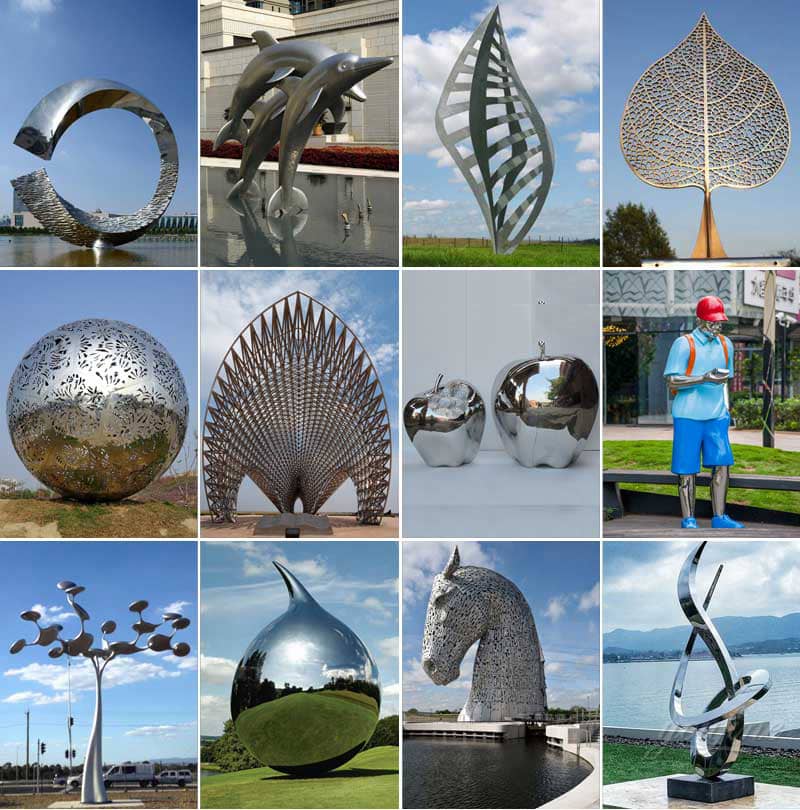 YouFine has always been one-to-one customer service, and every customer has a professional salesman to follow the orders. If you happen to need a stainless steel fountain, you can choose to cooperate with YouFine. YouFine will not let you down and regret.