Corten Steel Sculpture Details:
This outdoor modern metal corten steel water feature presents a curtain shape. And the small cascade hangs down naturally from the top. With red brown rusty color, this corten steel garden fountain is small and exquisite and very popular. It matches well with the green landscape of the surrounding garden, and it is infinitely wonderful. If you prefer this design, we can customize all details for you. With more than 30 years, our water feature has many repeat orders.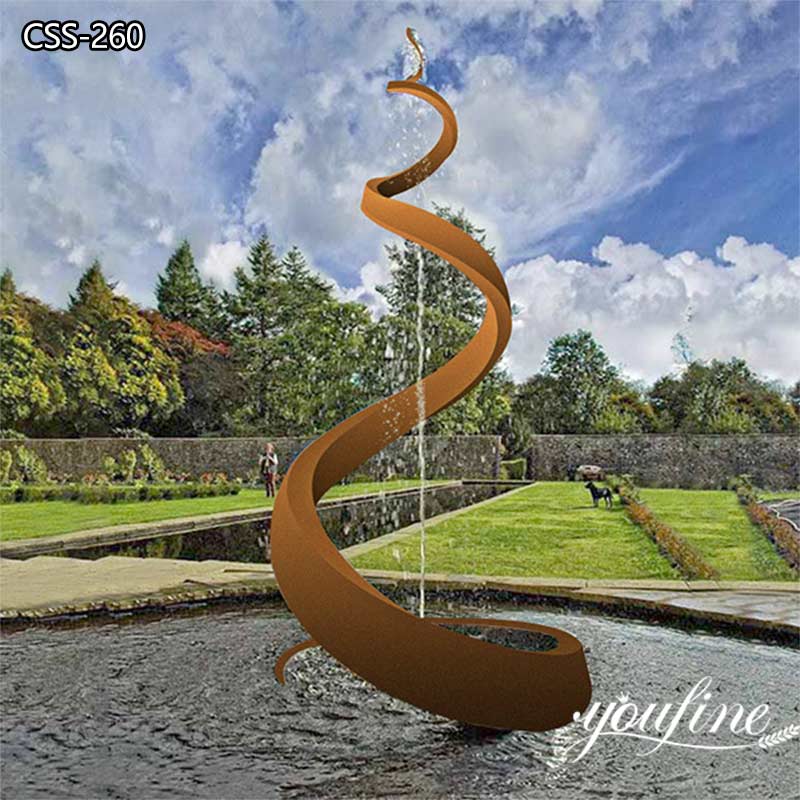 Advanced Technics:
Corten Steel Waterscape uses  corten steel as raw material. It requires designing, cutting, welding, surface treatment and other processes. YouFine talented designers can design excellent models based on the user's actual environment, use, location and waterscape effects. In modern art, corten steel has a very low maintenance cost and is very environmentally friendly. Because of its simple shape, it achieves the perfect fusion of modern texture and tender waterscape.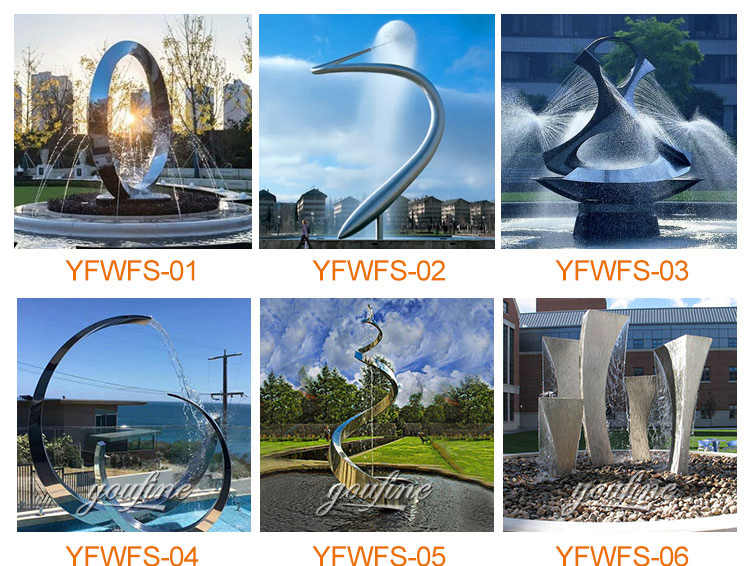 Why Corten Steel Become More Popular?
In contemporary garden design, Corten Steel water feature is becoming a growing trend. It is a bold competitor compared to the favored solid steel or traditional stainless steel materials. Favored by designers and landscape designers, its simple value provides a perfect luxurious environment for any background indoors and outdoors. Because weathering steel has superior corrosion resistance, maintenance can be minimized. Environmental protection, pollution-free and 100% recycling. It can be used outdoors for at least a hundred years.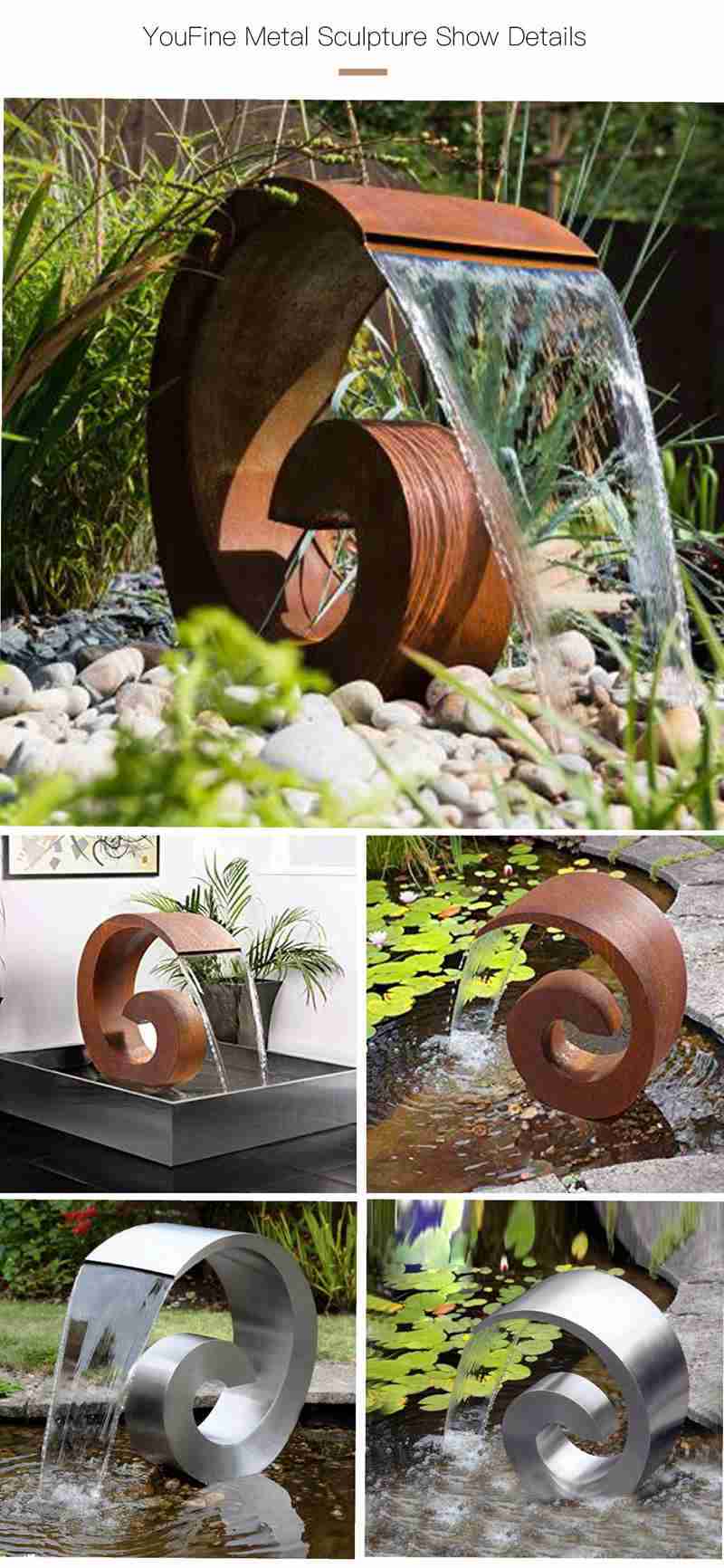 Corten Steel Waterscape Garden Decoration:
With the continuous development of society, public art has become an indispensable part of the urban environment and decoration. It can not only bring different colors to the surrounding environment of the city, but also serve as an iconic landmark. It can also attract the attention of people and tourists, and indirectly promote the development of the city. Therefore, metal sculpture conforms to the theme of contemporary urban development and design, and is very suitable for the decoration of public parks. It hardly needs maintenance.