This is an Infinity Sculpture designed with the idea of a Mobius ring, crafted from stainless steel with a highly polished finish that shines outdoors. Below the ring is a tall, straight long pedestal that holds the sculpture to a relatively high height. So when such a modern sculpture is decorated in the city, it would be very conspicuous and attractive.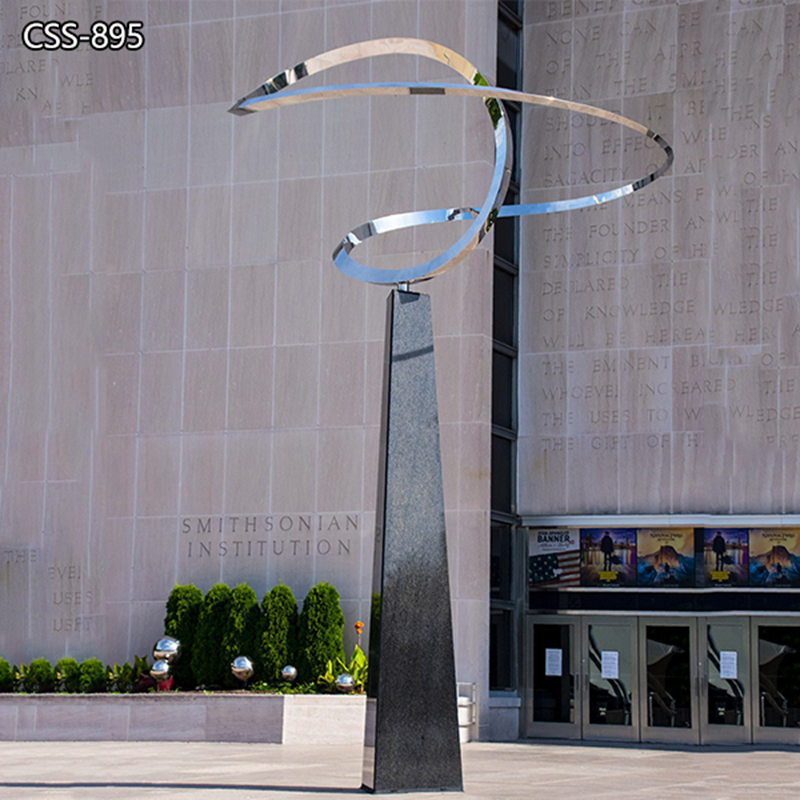 The Charm of This Modern Outdoor Sculpture:
This modern stainless steel Infinity Sculpture is charming. Its gleaming polished watch would sparkle outdoors, especially when the sun is shining, and such a sculpture would look like a gem, giving it a dazzling feel. Secondly, the design of this large modern sculpture is not only artistic but also unique, from different angles, there would be different scenery.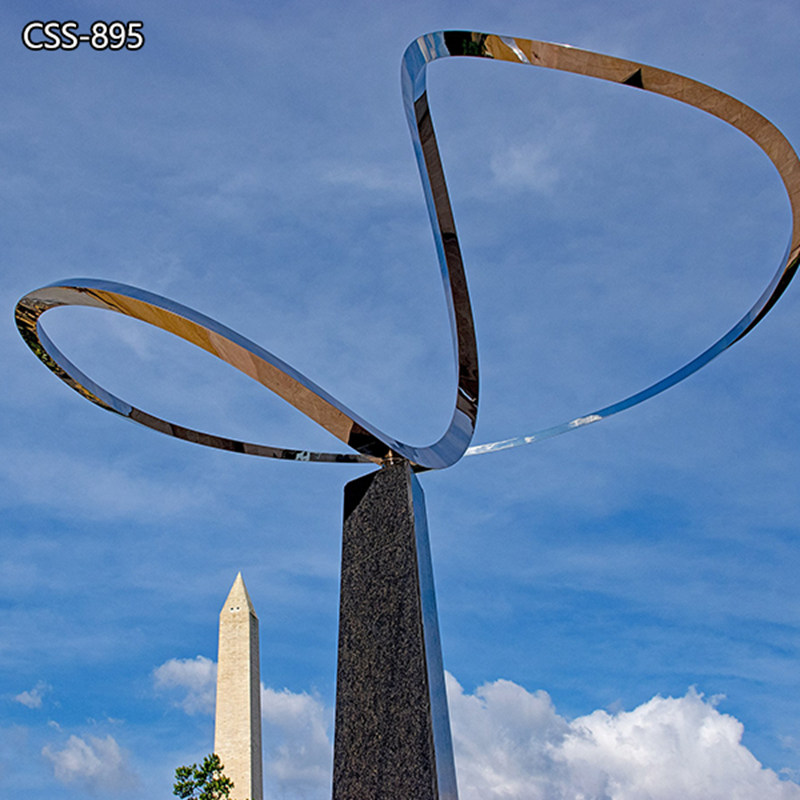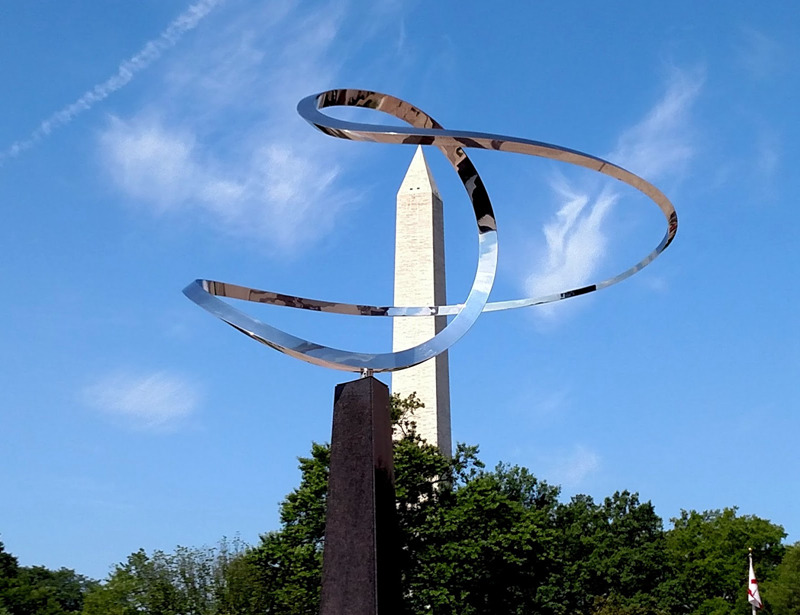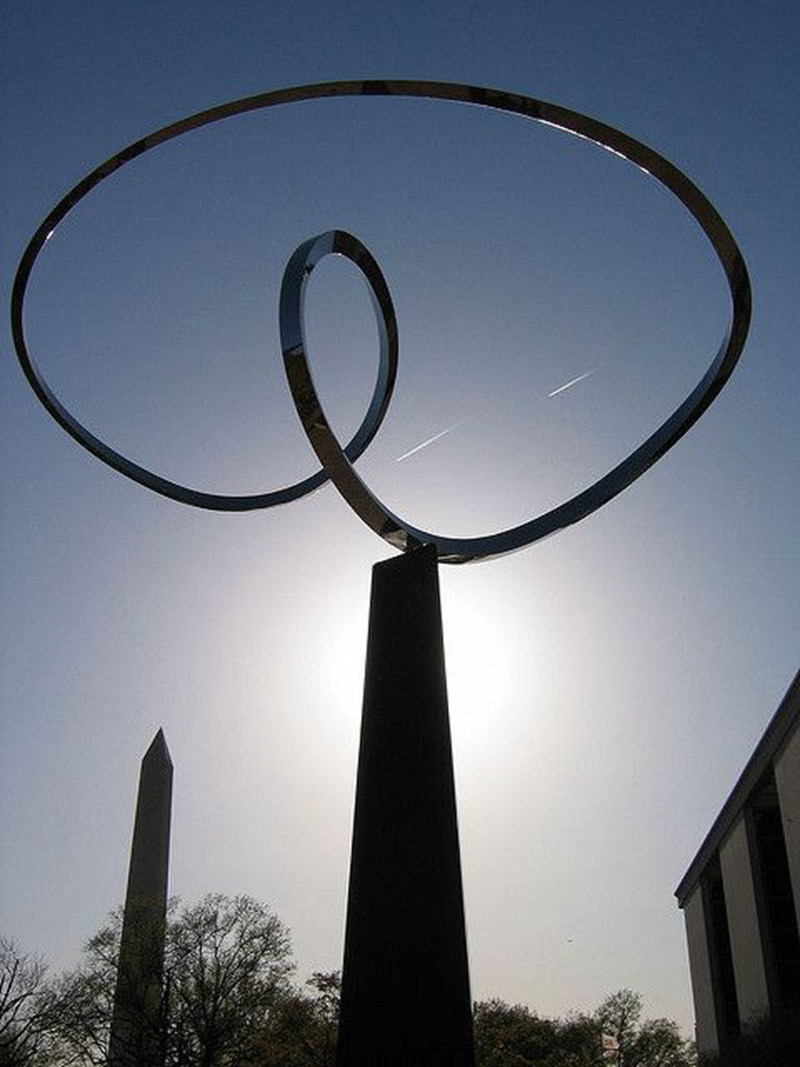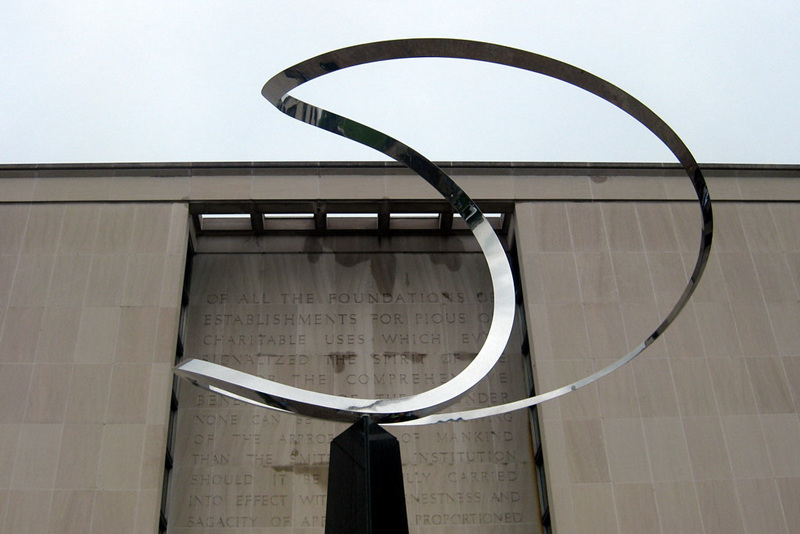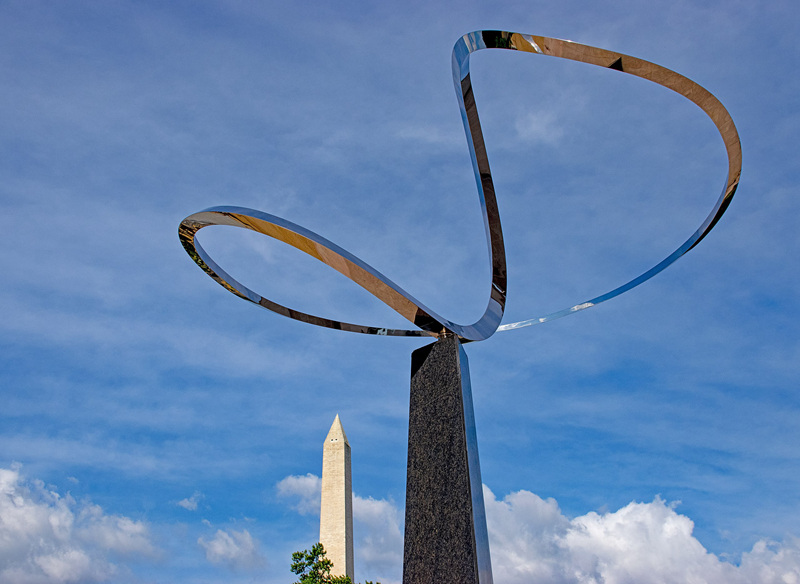 About the Original Infinity Sculpture:
Infinity is an abstract sculpture designed by José de Rivera and created by Roy Gussow. It is located at the south entrance of the National Museum of American History, Madison Avenue and 12th Street, NW, Washington, DC. It was commissioned on March 28, 1967. It cost $104,520. It rotates slowly on the base. Rivera created a similar sister sculpture, which was installed at the Rochester Institute of Technology a year later.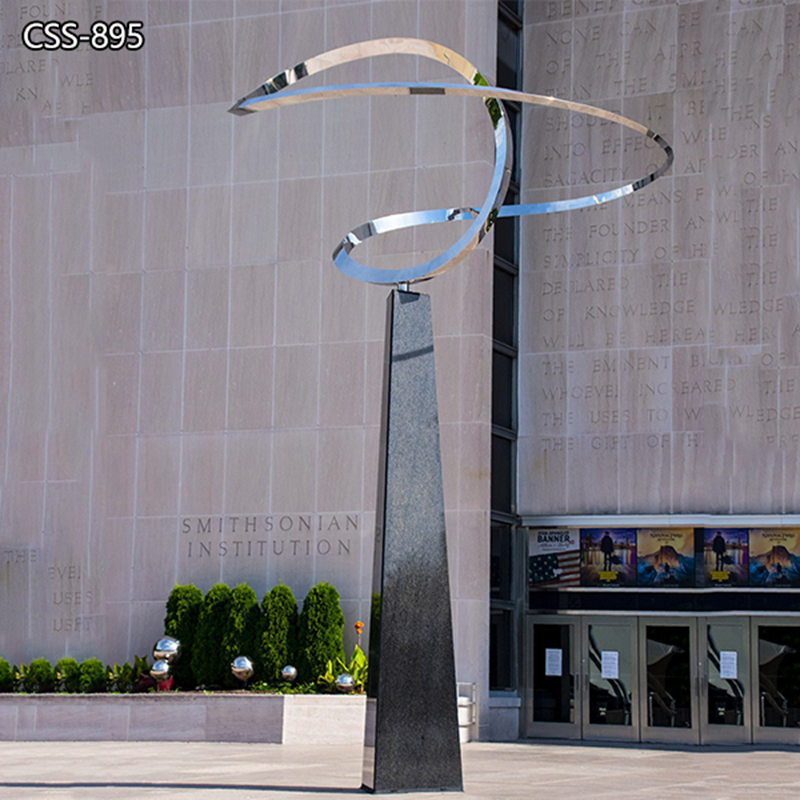 Advantages of YouFine:
YouFine is a stainless steel sculpture-making factory established in 1983, with decades of history and experience in sculpture-making. We have produced such beautiful and modern polished ring sculptures for many clients. When sanding, our artists and craftsmen would polish every detail purely by hand, leaving the surface of the sculpture as smooth as a mirror. And our welding is still full of welding, so the stability and quality of the sculpture are guaranteed. When selecting materials, we all take the needs of customers as the premise and choose the best and most suitable materials as raw materials for our customers. Therefore, whether it is the price, quality, or design of the sculpture, the customer would be satisfied.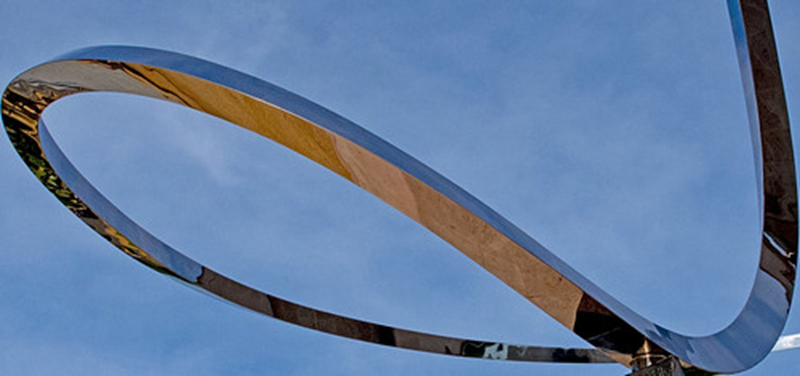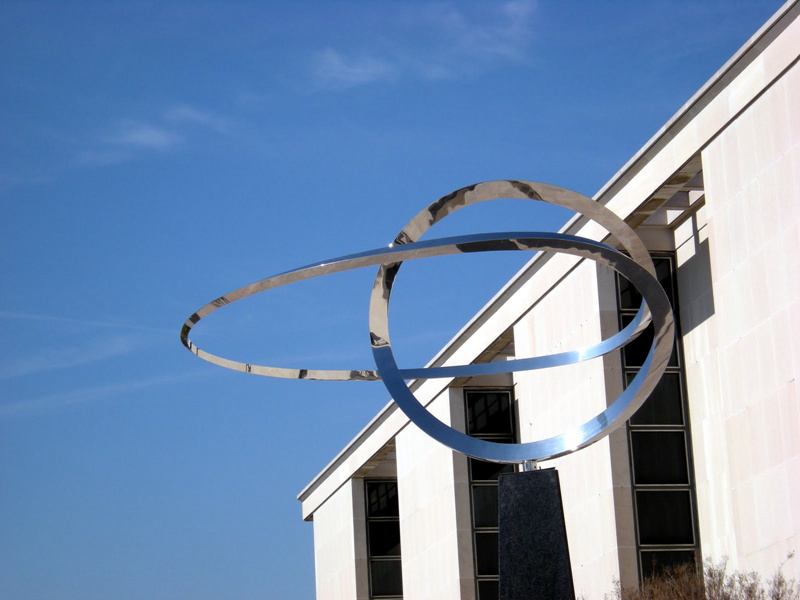 YouFine has exported metal sculptures for many years, providing contemporary and exquisite metal outdoor sculptures to many countries and regions. Our sculptures are exported and sold worldwide. So if you are interested in our sculptures, feel free to contact us and get more information.