Sculpture Introduction:
This modern art sculpture uses stainless steel as the raw material. The design of this sculpture is very peculiar and looks very interesting. From a distance, we see it as a bucket that is pouring out, and the bucket is suspended in mid-air. Taking a closer look, the things poured out of this bucket turned out to be buckets, countless small buckets. Such a wonderful design makes people amazed, it is really wonderful. With such a metal sculpture as the decoration of outdoor places, it would definitely be a beautiful landscape.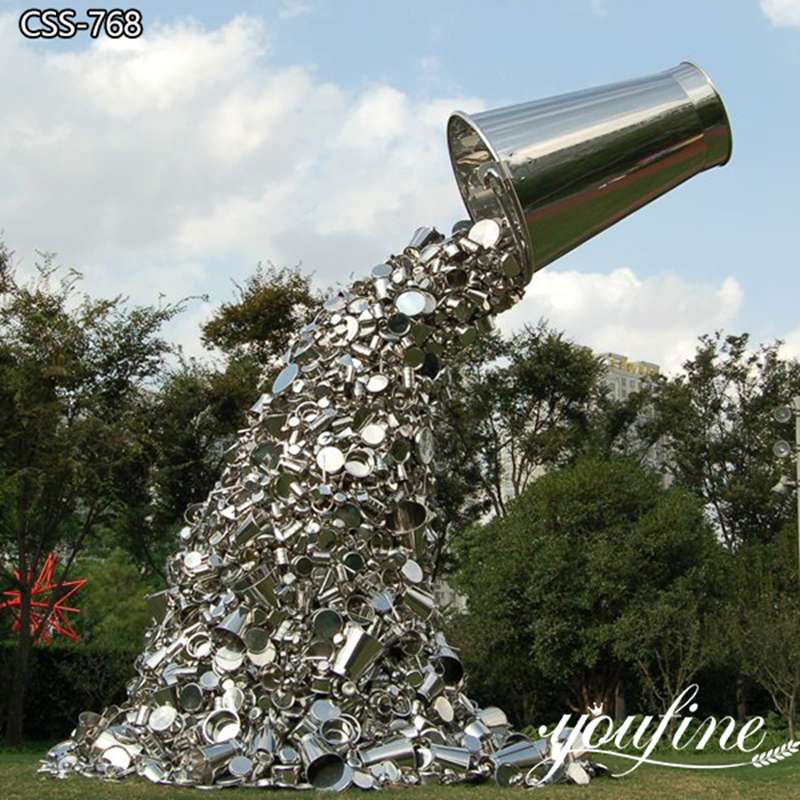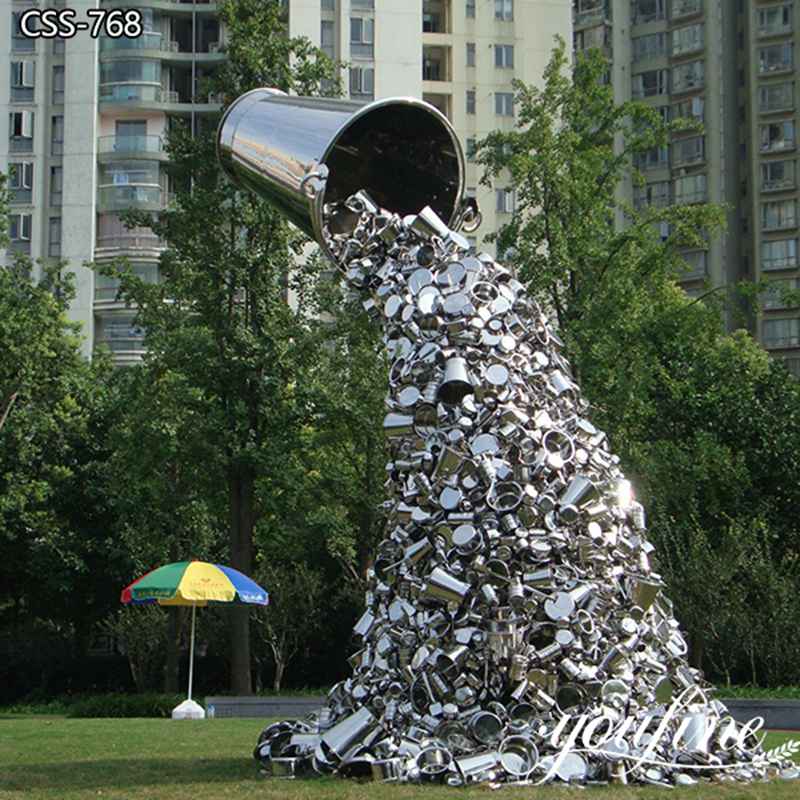 Selection of Materials for the Sculpture:
In order to make this modern art sculpture show a better effect, and to make it serve our customers for a longer time. We choose to use 304 stainless steel as the raw material when making this metal sculpture. This is because 304 stainless steel is not only resistant to corrosion, but also resistant to high temperatures. Therefore, this artistic sculpture would not be afraid of the erosion of outdoor wind and rain and could maintain its beauty for a long time. In addition, high-quality stainless steel could be polished brighter. This would also allow this metal sculpture to present a better artistic effect outdoors.

Why Choose Such a Modern Art Sculpture as a Decoration?
Modern art is the creative world's response to rationalist practices and perspectives on new life and new ideas offered by technological advances in the industrial age that allow contemporary society to manifest in new ways compared to the past. Artists strive to express their experience of the freshness of modern life in appropriately innovative ways. Although modern art as a term applies to a large number of artistic genres spanning more than a century, aesthetically speaking, modern art is characterized by an artist's intentional rejection of accepted or traditional styles and values ​​according to their unique perspective and typical characteristics.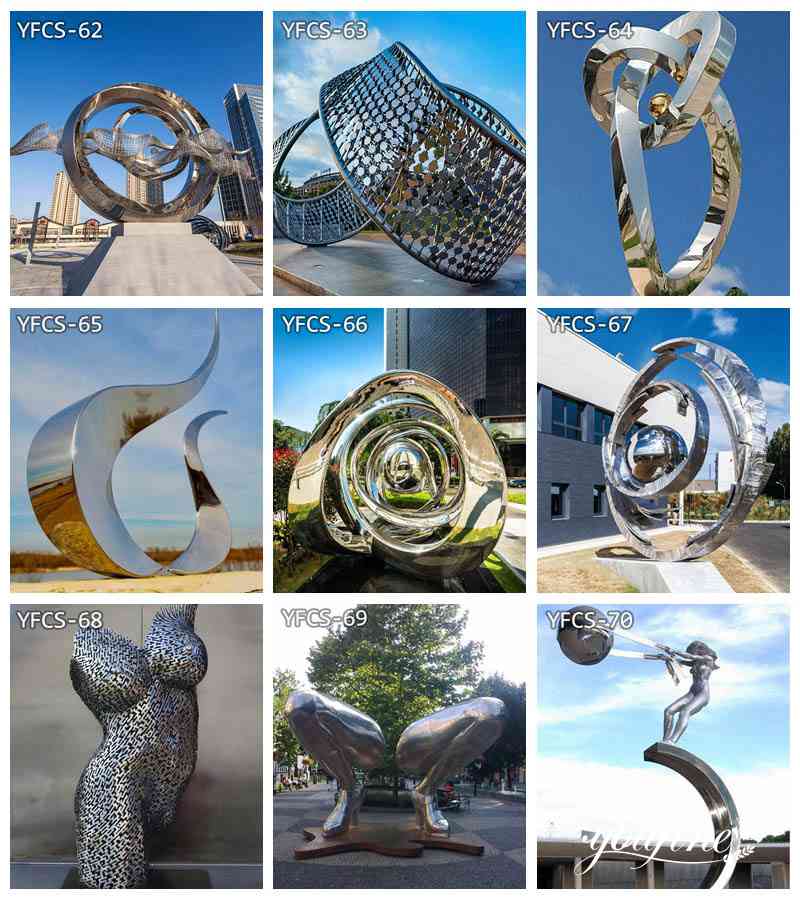 Transportation:
As a stainless steel sculpture factory that has been exporting for many years, we would arrange the most suitable transportation plan for you. In general, we have the following three shipping options.
Shipping by sea, specially designed for life-size sculptures and large-scale sculptures, which couldsave a lot of costs.
Air transport, especially suitable for small sculptures or when you need them very much.
By express DHL, TNT, UPS, FedEx.. is door-to-door delivery.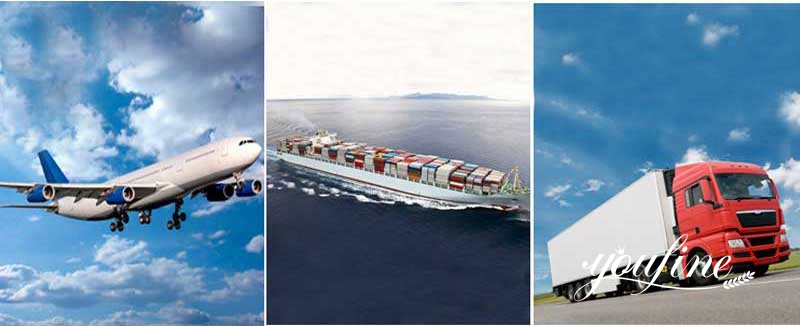 Please feel free to contact us for more information about this modern art sculpture. YouFine would give our first order customers a good discount.