Want to create a stunning landscape for your venue? Then this huge stainless steel earphone sculpture would be a good choice for you. It is very shocking that the earphones that people often use in life are amplified many times and appear outdoors. The earphones are made of stainless steel, the surface is smooth and shiny, the surface of the highly polished stainless steel earphones could reflect the surrounding scenery, so that the earphones could be well embellished in this space, and could be in harmony with the space into one.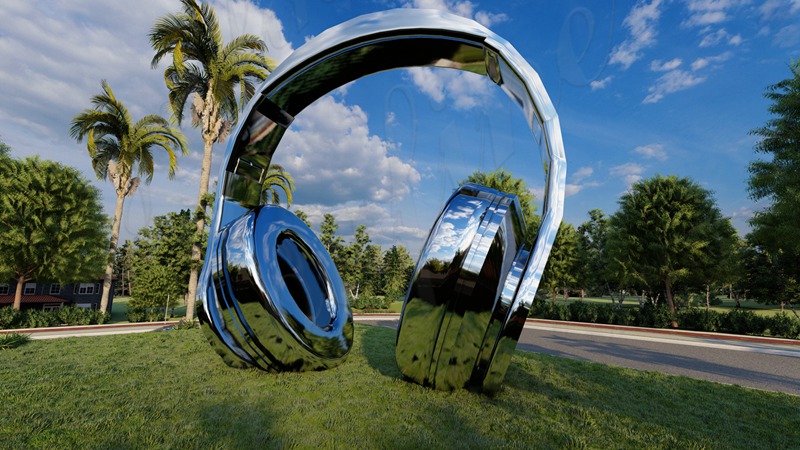 Fun Upside-down Sized Designs:
The small earphones turned into big sculptures, which were originally worn on people's ears, are now many times larger than people, and people stand in front of him and look very small. Such a scene is very interesting. Not only would people not be unfamiliar with this sculpture, but they would also feel kind to him. Maybe people would want to take a photo with him the second they see him.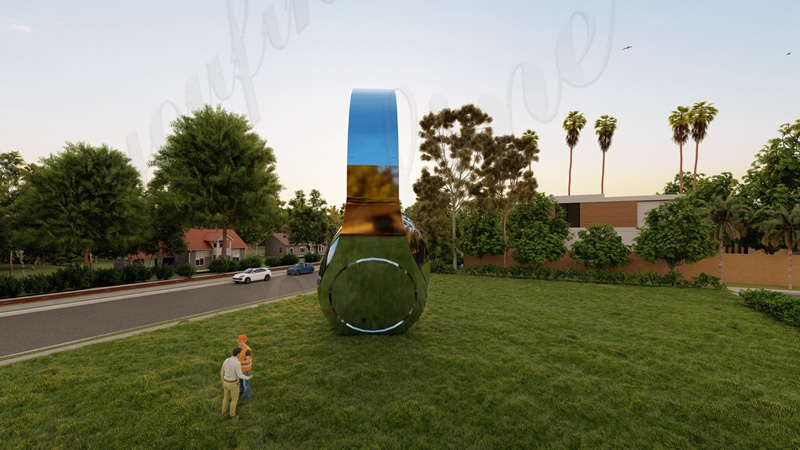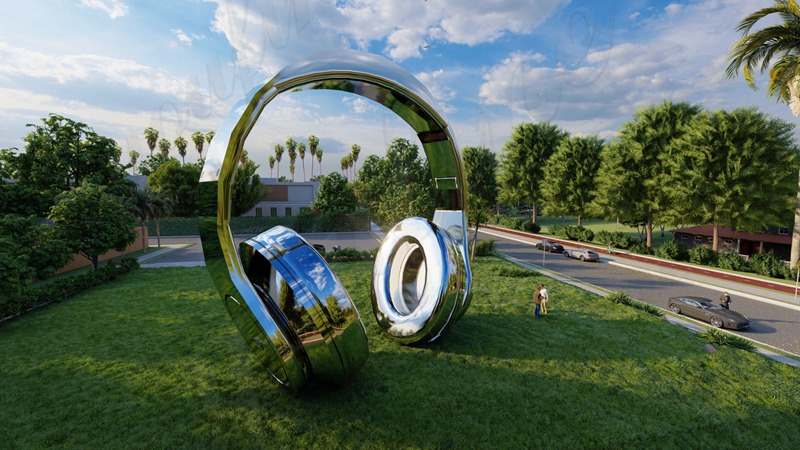 Advantages of Mirror Polished Stainless Steel Sculpture:
When our designer designed this earphone sculpture, the reason why he chose stainless steel as the raw material is that stainless steel could be polished with a high degree of precision, and a high degree of polishing would make the surface of the sculpture form a mirror-like effect, and such The surface is smooth and delicate. It could reflect the metallic texture of stainless steel very much. Moreover, the surface of such sculptures is easy to clean and take care of, and could be like new for decades.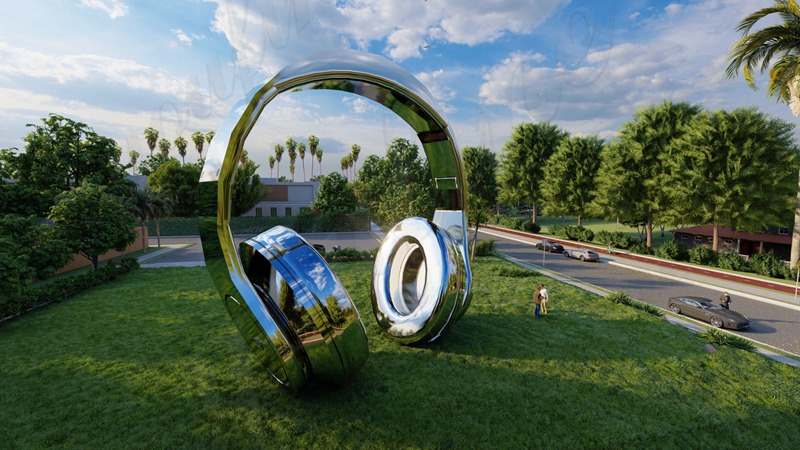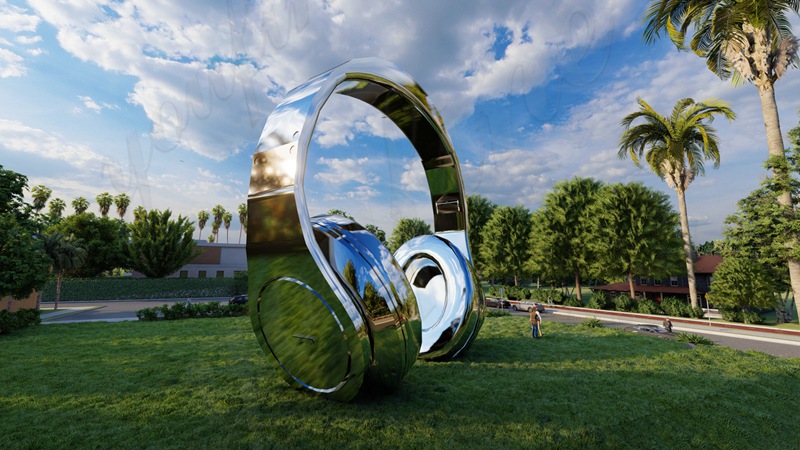 YouFine Guarantees the Safety of Large Sculptures:
This kind of stainless steel sculpture of huge size must be strictly calculated during the production, so as to ensure the safety of the sculpture. When it is installed outdoors, there would be no hidden dangers. We have participated in the production of many large-scale outdoor sculpture projects. , so there is very rich experience, which could guarantee that this stainless steel sculpture is very safe and very beautiful. Before the installation of this sculpture, we would also give our customers very detailed installation instructions, telling them the foundation and other things that need to be reserved, so as to ensure the successful installation of this sculpture.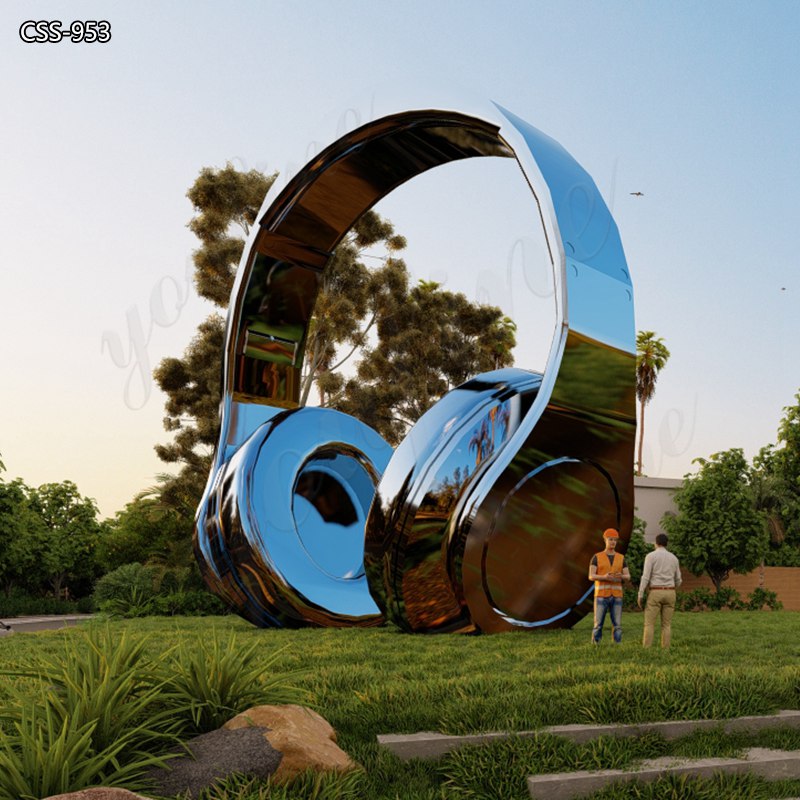 If you still want to know more questions, please feel free to contact us.