We would use stainless steel as raw material to make tornado sculpture. The mirror-polished finish gives the Tornado Sculpture a reflective, shiny finish that is visually appealing. A mirror-like finish could create a stunning visual effect, especially when the sculpture is exposed to natural light or placed in an outdoor setting.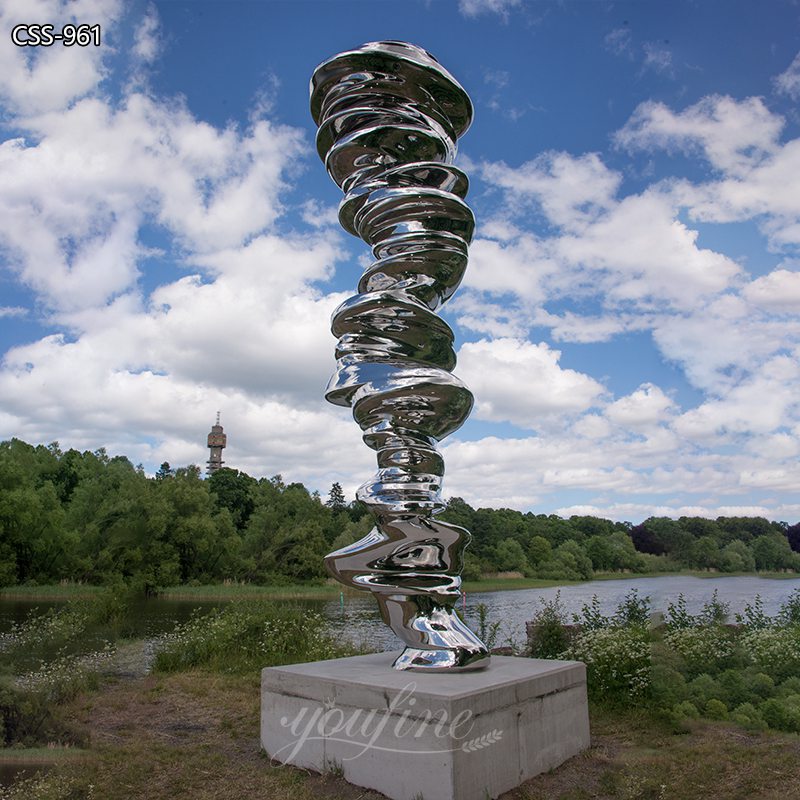 Show the wind without concrete form in a figurative style. Artists and craftsmen have used superb techniques to bring out the shape of the wind, which looks spectacular. The design of the tornado sculpture is timeless, making it suitable for a variety of architectural and design styles. Its distinctive and striking form could make a statement in any setting, indoors or out, modern or traditional.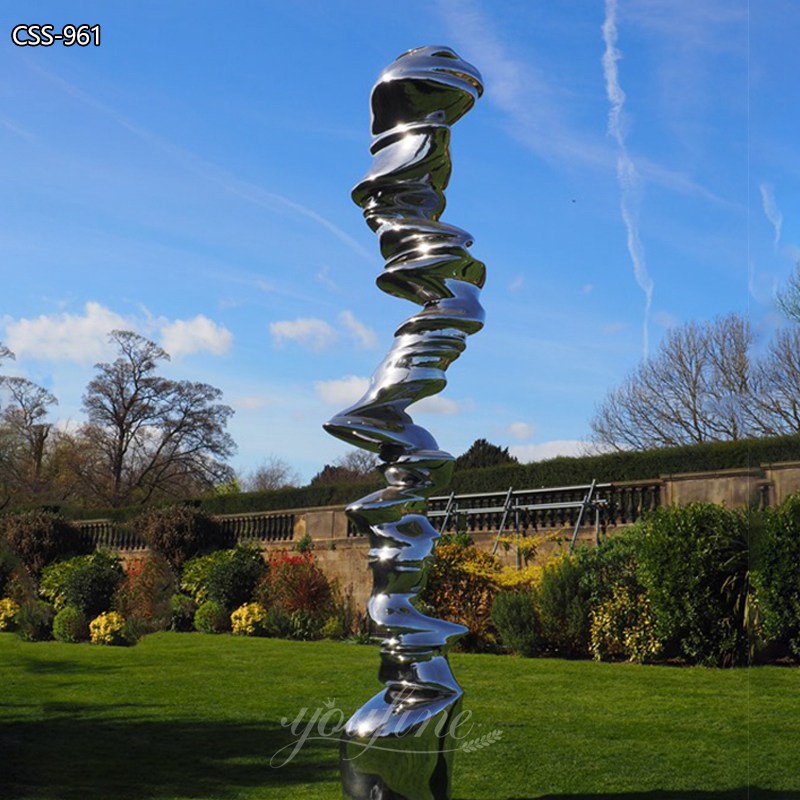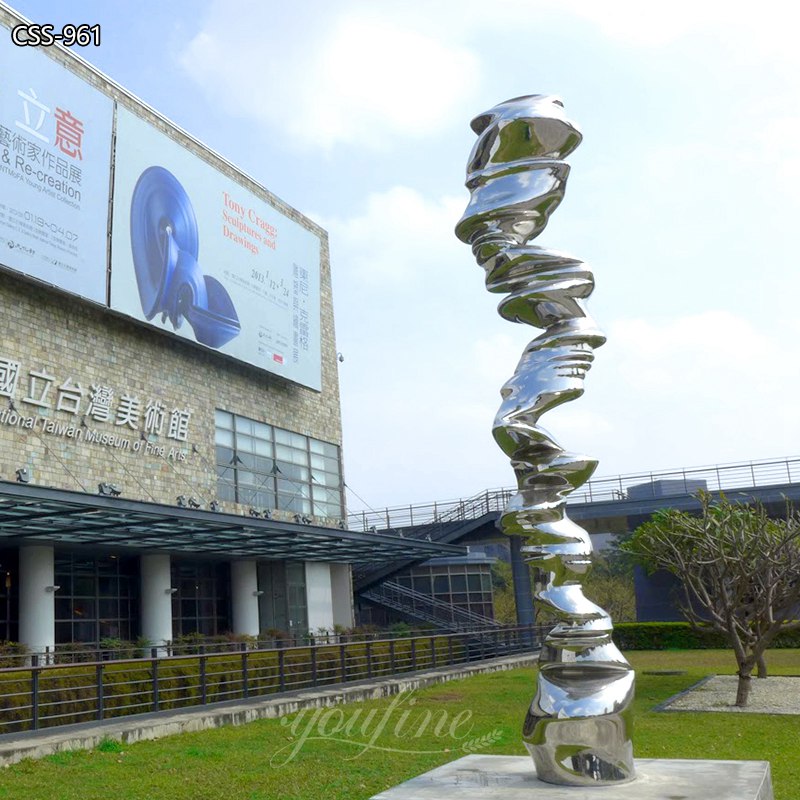 Stainless Steel As Raw Material:
In order to make our tornado sculpture more durable, we choose stainless steel as the raw material. The stainless steel material is durable and resistant to corrosion and weathering. At the same time, the mirror-polished surface also provides additional protection from elements such as rain, wind, and ultraviolet rays, ensuring that the sculpture would remain in good condition for a long time. Additionally, mirror-polished surfaces are relatively easy to maintain, requiring only periodic cleaning to remove dust, fingerprints, or other debris that may have accumulated on the surface. The sculpture could be easily wiped down with a soft cloth or mild cleaning solution, making it ideal for public spaces or high-traffic areas.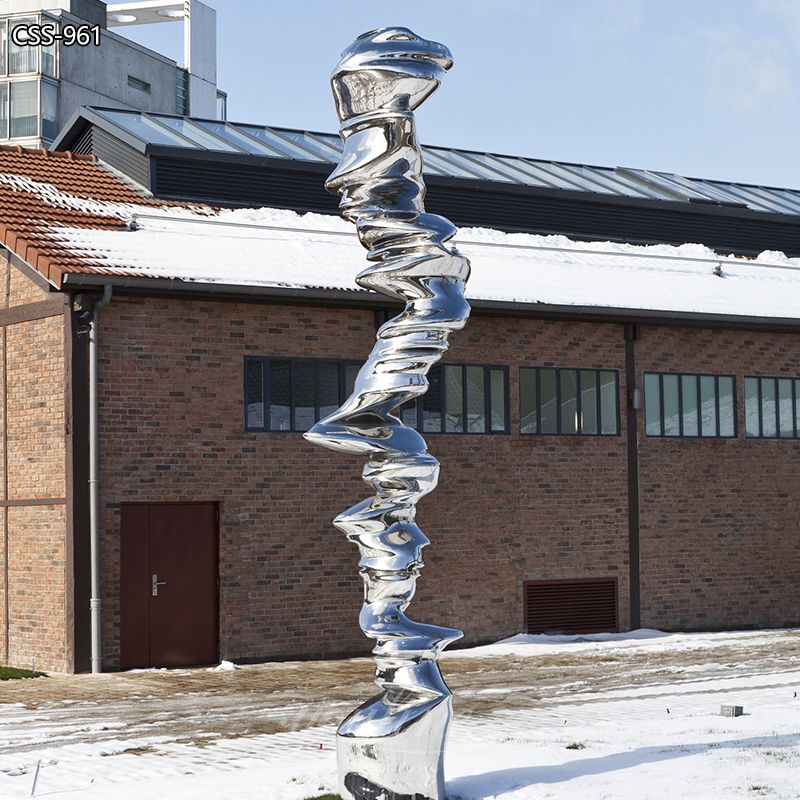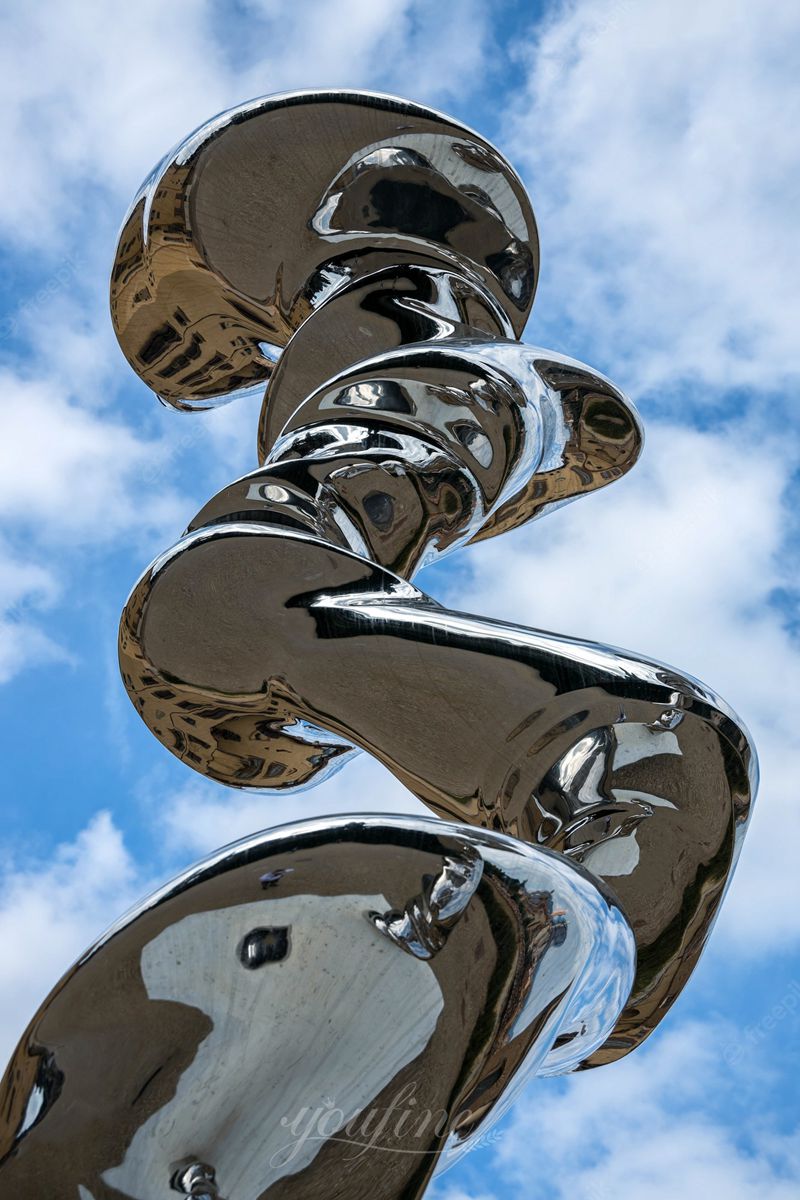 Advantages of YouFine Making Stainless Steel Tornado:
The stainless steel tornado sculpture made by YouFine chooses 304 stainless steel, which is resistant to corrosion and high temperature, so it can withstand outdoor exposure, including severe weather conditions. So our sculptures could ensure good long-term condition. At the same time, we accept customization from customers, and our artists and designers carefully design sculptures that accurately depict the style of the tornado.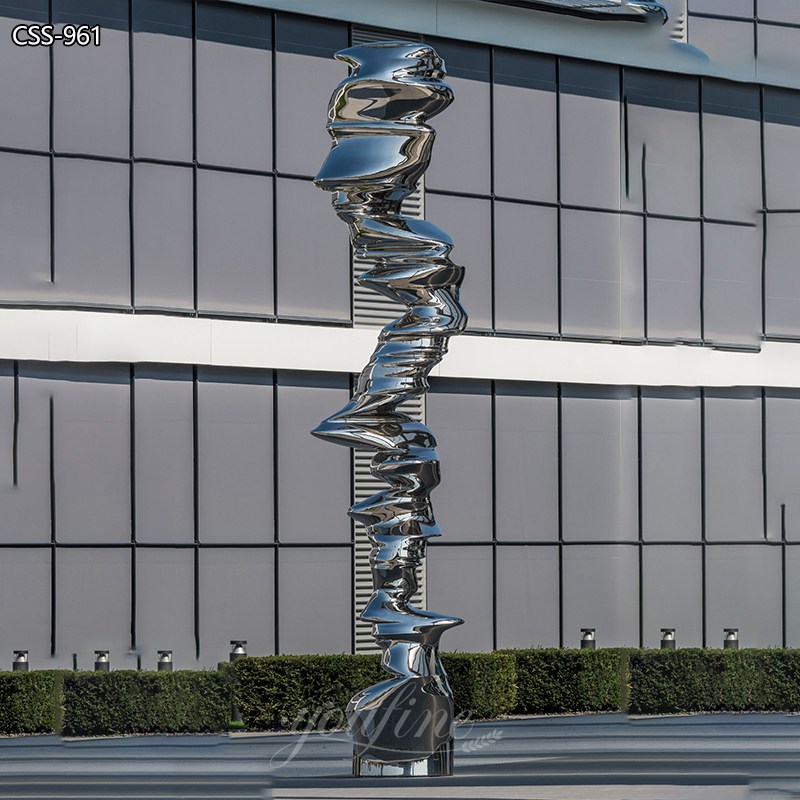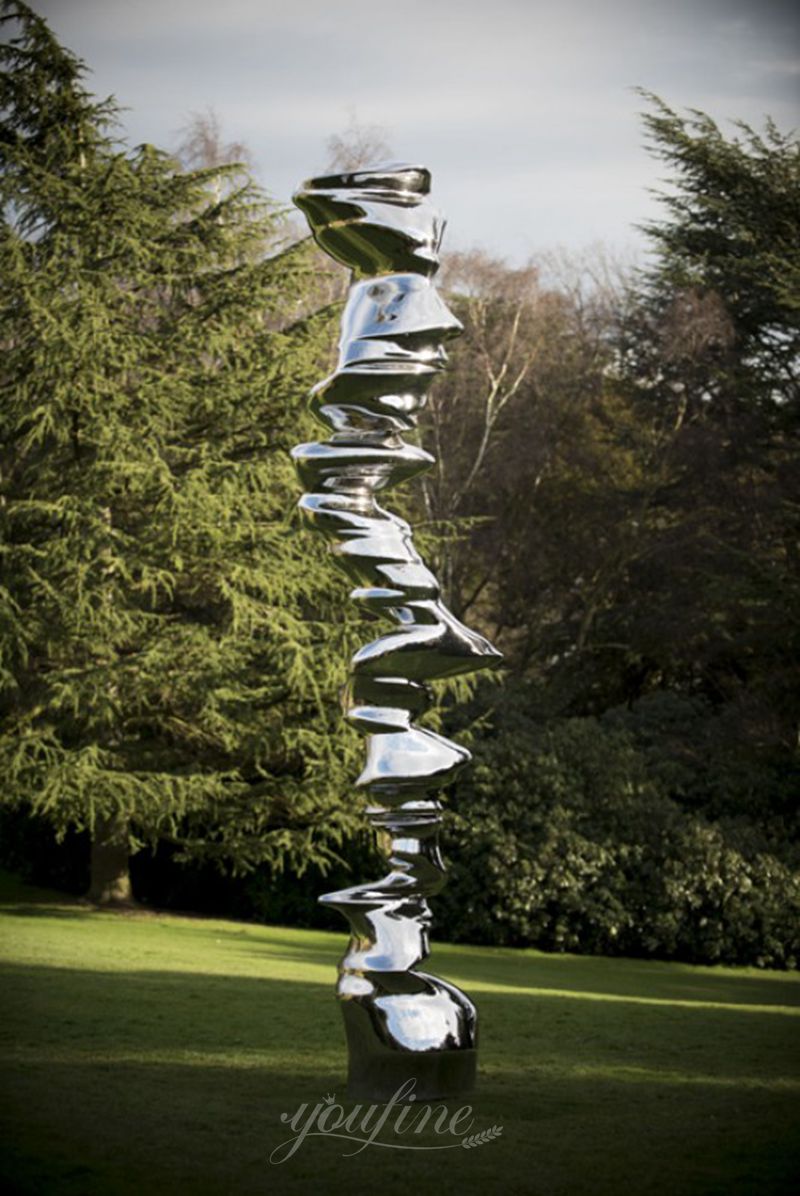 Our clients could customize the shape, size, and movement of the tornado, as well as the texture of the steel used to create the sculpture. We also confirm our stainless steel sculptures with our clients, all intricate details and dimensions, before sculpture production. We have rich experience in the production of tornado sculptures and are very skilled in the sculpture manufacturing process. At the same time, we pay attention to details and quality control to ensure that the final product is perfect. We would also give our customers detailed installation guidance or support to ensure safe and firm installation. To create the tornado sculpture, we use a combination of welding and cutting techniques, such as plasma cutting, to shape the stainless steel. These techniques could be used to create the desired texture and movement of the sculpture, as well as its shape and size. Of course, the material of the tornado sculpture could also be customized.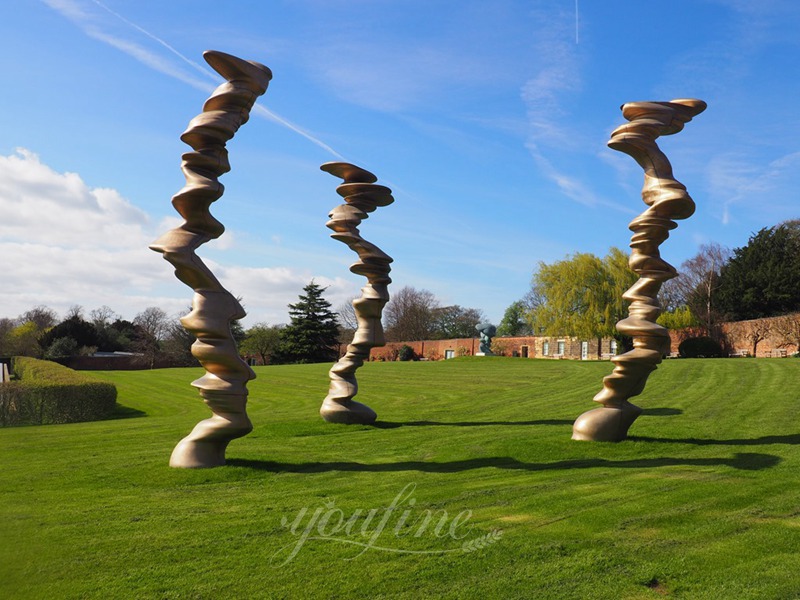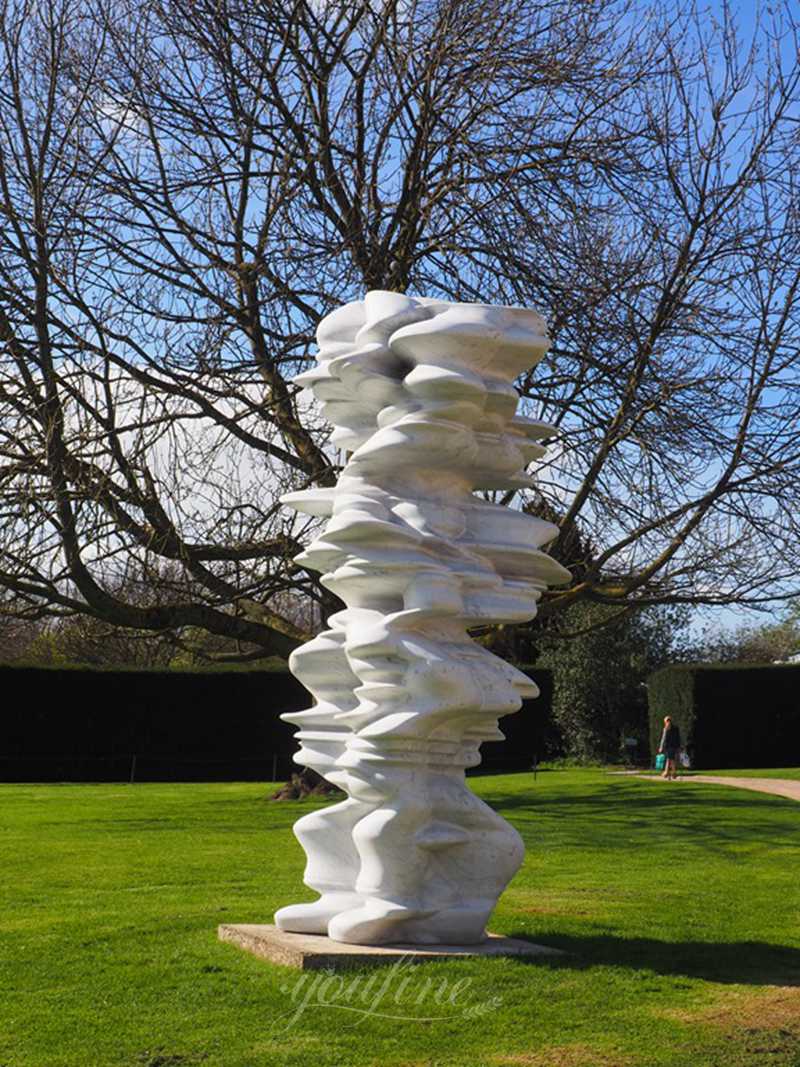 YouFine has experience in making tornado stainless steel sculptures, and we have a reputation among our clients. At the same time, we are the hometown of factories, and our sculptures have competitive prices. And our factory could guarantee the construction period and would adjust the sculpture production plan in time according to the customer's requirements to ensure timely delivery.