This geometric wolf sculpture uses stainless steel as the raw material, and the geometric sections are welded together to form a very beautiful appearance of a stainless steel wolf with clear water chestnuts, but at the same time, the image of the wolf is very vivid. This stainless steel metal wolf sculpture is very haunting.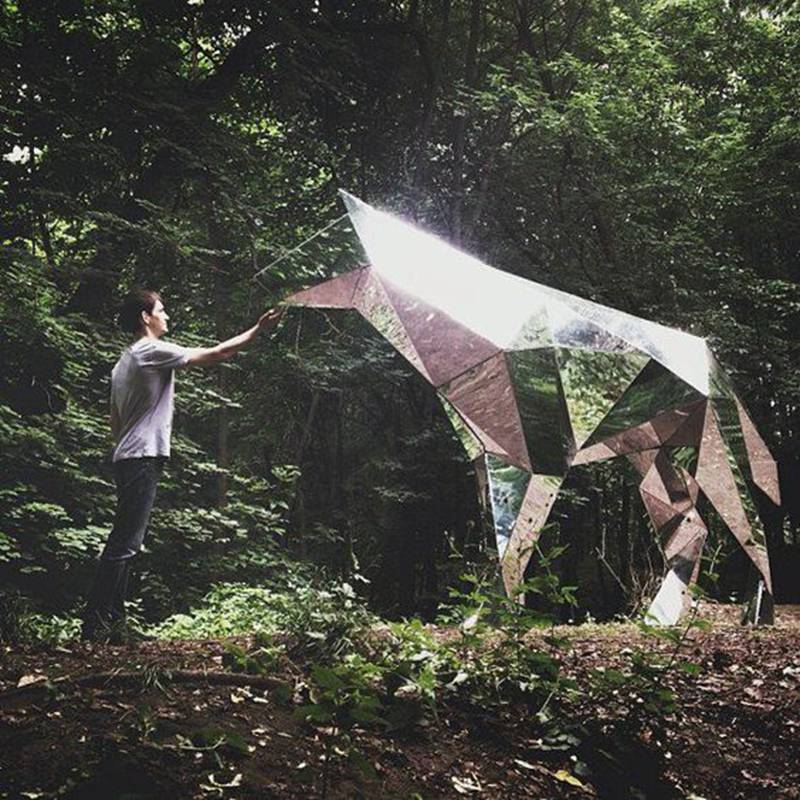 The Wolf Sculpture is Vivid:
This abstract and beautiful geometric wolf sculpture is the work of the famous artist Pavel Platonov. This Beautiful Stainless Steel Wolf Sculpture is named Wolfchrom. Such metal wolf sculptures are both magical and futuristic, and very beautiful. It is made entirely of mirror material and has a prismatic appearance. At the same time, this wolf sculpture is very vivid, vividly showing the momentum and demeanor that a wolf should have. Paired with a mirror-polished surface, the sculpture reflects the wolf's surroundings in the way that nature becomes the wolf, and the wolf becomes nature.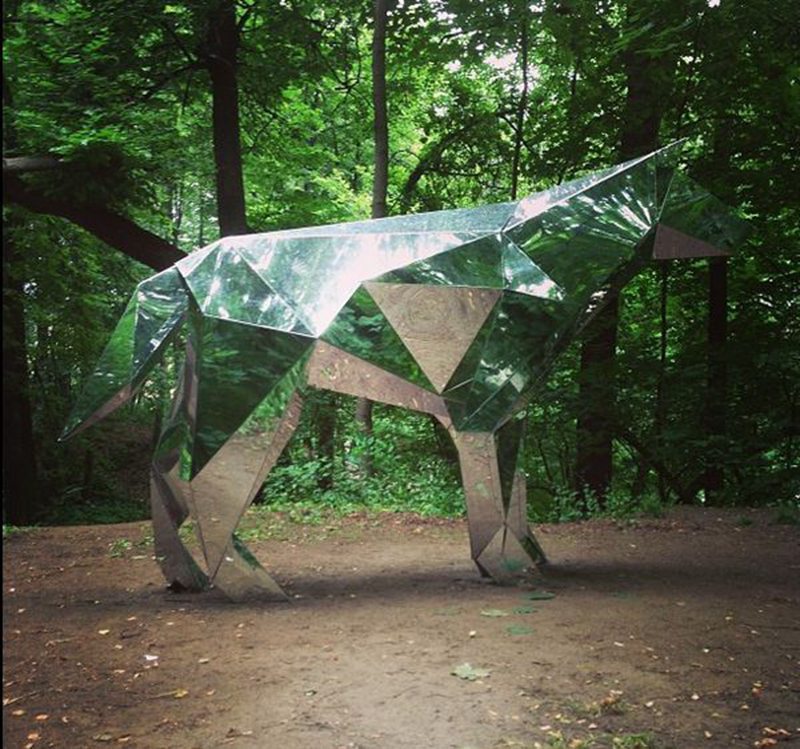 The Sculpture Blends into Its Surroundings:
Platonov Pavel installed the original of his geometric wolf sculpture – Wolfchrom in a lush forest surrounded by tall green trees. With surrounding green trees on its mirror surface, it looks very harmonious with the surrounding scenery. Such a metal sculptural work of art has a raw energy that speaks to almost anyone, especially to those lucky enough to see it in person. That's impressive.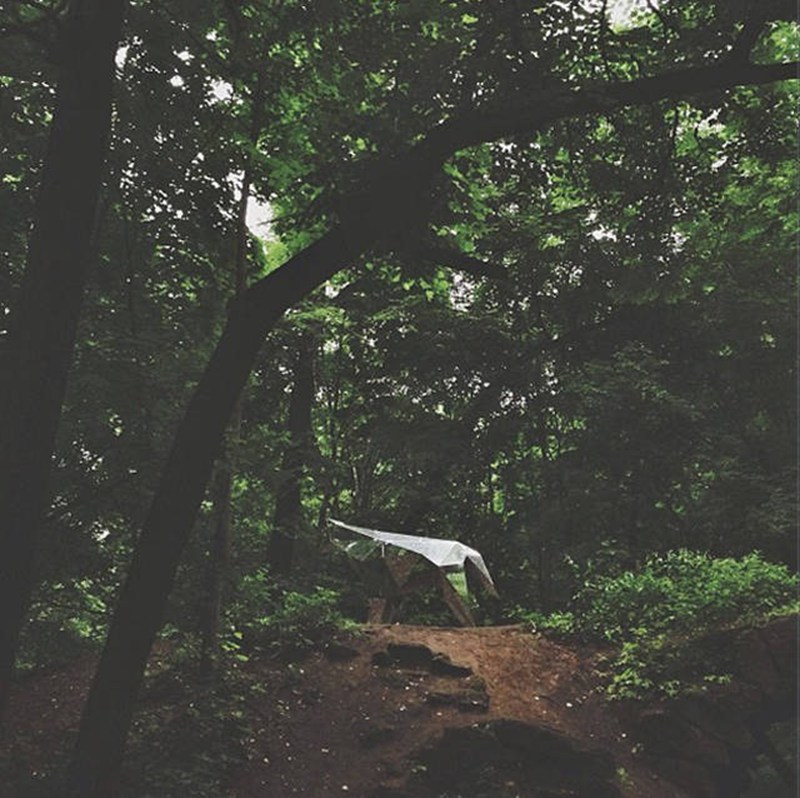 More Sculptures by Platonov Pavel:
Platonov Pavel has an undeniable talent for transporting us into his bizarre worlds, mixing surreal portraits with geometric sculptures. He could create a large variety of beauty, sharing exceptional attention to detail.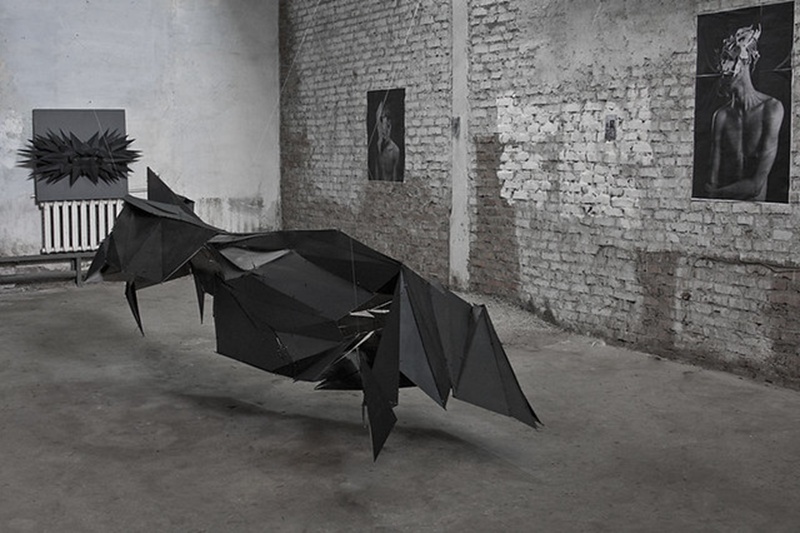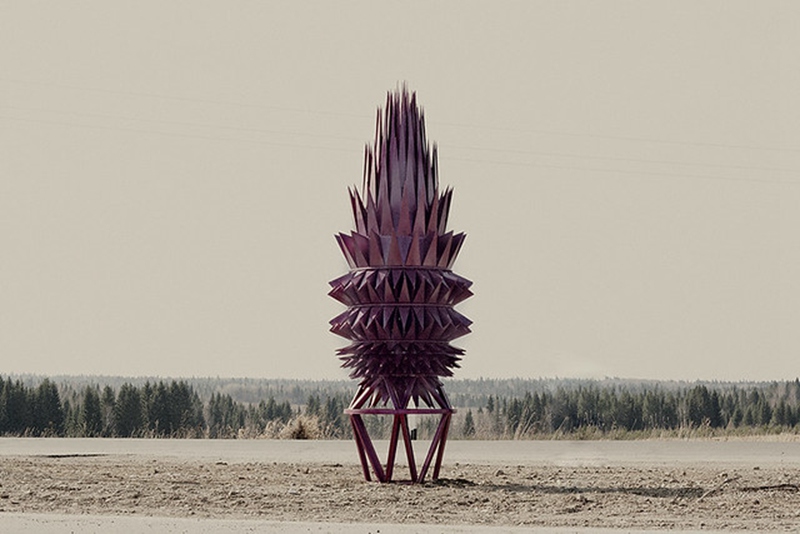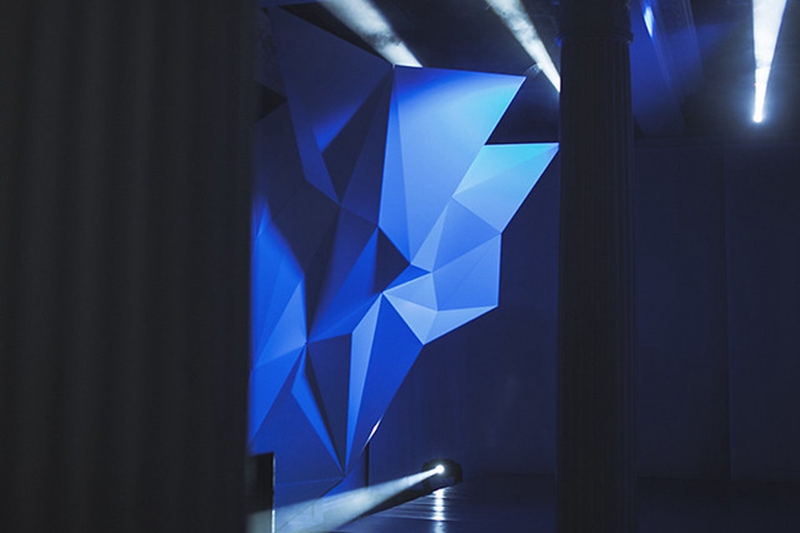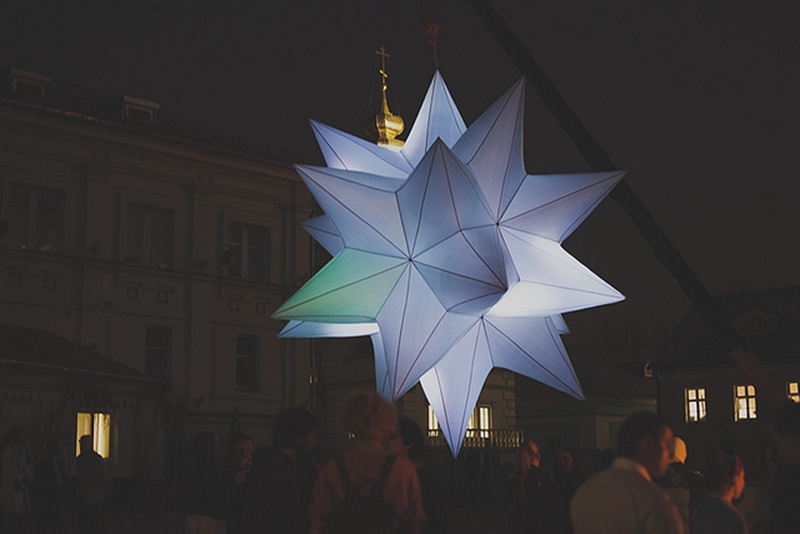 Advantages of YouFine:
As a stainless steel sculpture production factory established in 1983, we have a very professional team for the production of stainless steel sculptures. We generally use the full welding process when welding stainless steel sculptures to ensure the quality of the sculptures and the stability of the structure. At the same time, our top craftsmen polish the surface of the sculpture. We could guarantee that the surface of our stainless steel sculptures would have a perfect mirror-like presentation. This almost flawless surface has also received praise from many customers.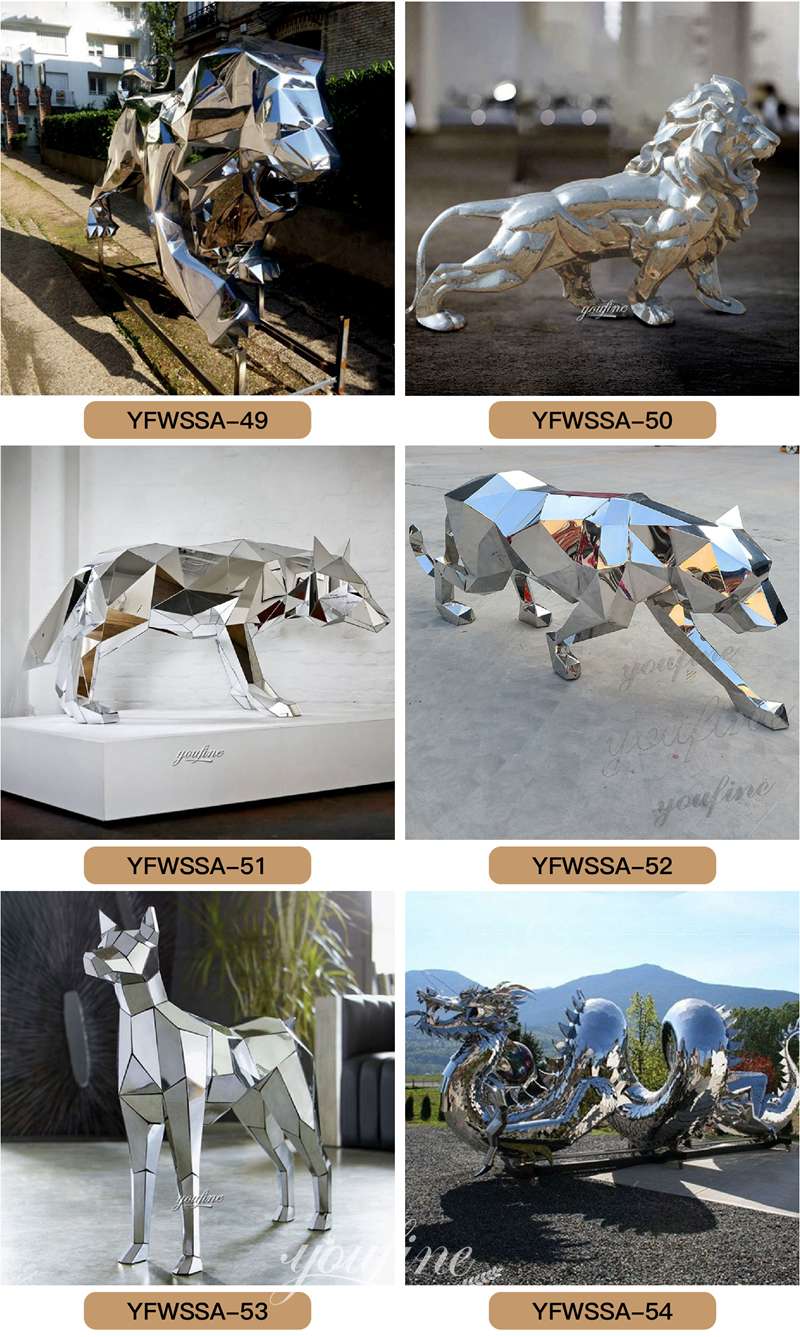 If you like mirror-polished metal wolf sculptures or any other polished sculptures, YouFine would be a good choice for you. We have been focusing on the production of stainless steel sculptures for many years, and polished sculptures have always been our advantage. You could always contact us for more information.