Outdoor Metal Water Drop Sculpture Details:
This large outdoor metal water drop sculpture resembles the shape of a water drop. As we all know, the water droplets are crystal clear, and when they fall from the air, they have a pointed and round shape. Our metal sculpture restores the shape of the water drop to the extreme. And we use stainless steel materials, which can even more vividly show the transparency of the water drop. As you can see, the bright and smooth surface of the sculpture is like a mirror.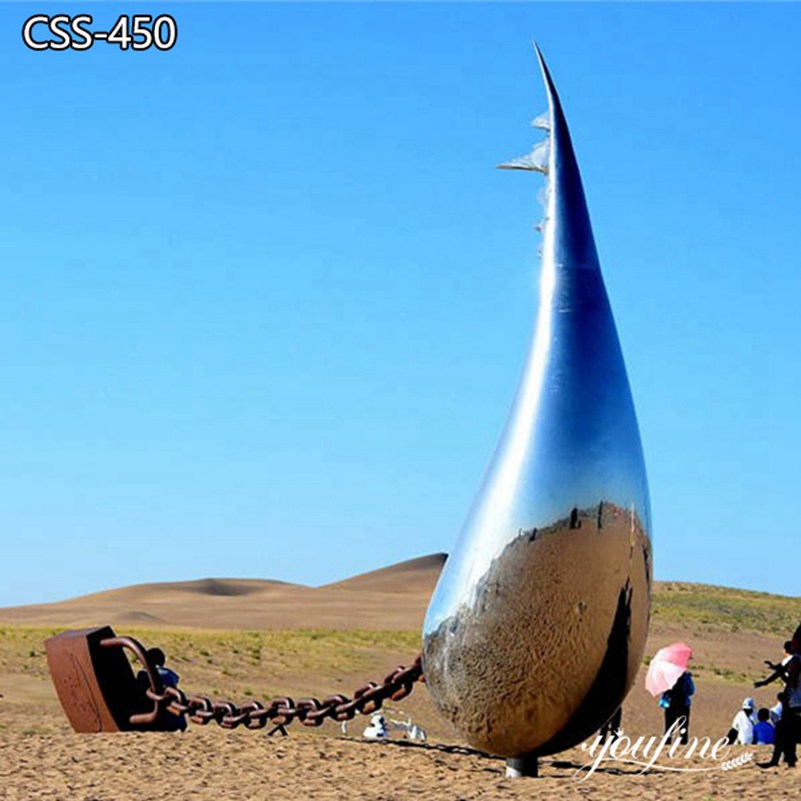 Choose High-Quality Materials:
Stainless steel is a very popular material in modern sculpture art. It is suitable for making sculptures of any shape design. YouFine is a professional metal sculpture factory, so our requirements for materials will be very strict. Our craftsmen will select high-quality stainless steel materials to make this outdoor metal water drop sculpture. Therefore, our sculptures not only have unique designs, their quality is also worthy of your praise and recognition.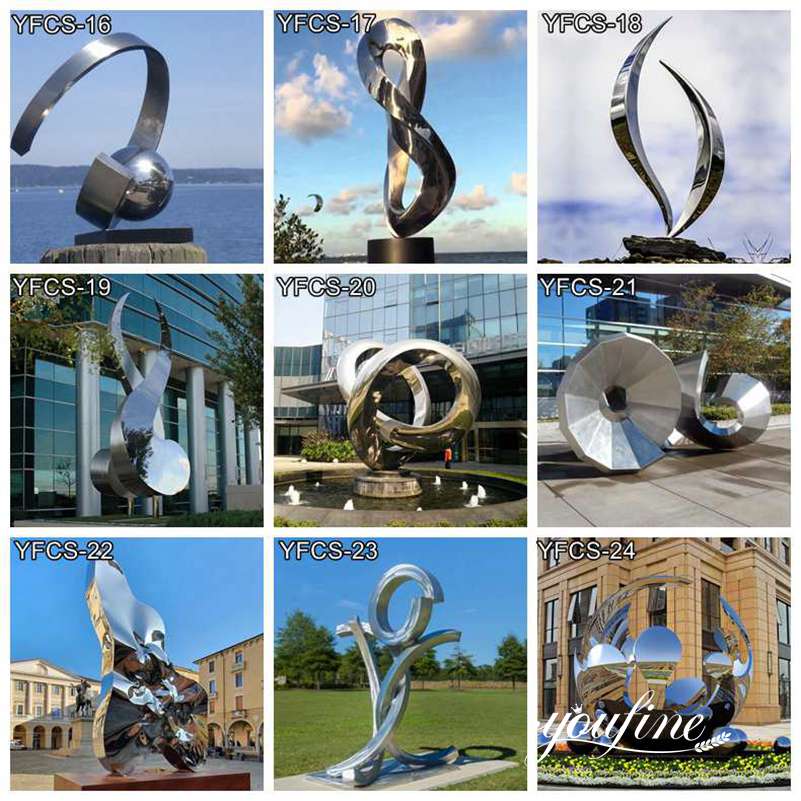 Why Choose YouFine Sculpture?
YouFine has been focusing on the metal sculpture business for more than 39 years. Our factory has large production workshops and equipment. Therefore, we have the ability to provide customers with various metal sculpture designs.
Our factory brings together a group of excellent craftsmen and artists, they have more than 20 years of metal sculpture production experience. Each of our metal sculptures is carefully made by craftsmen.
Of course, YouFine also has a professional QC team to supervise the production and progress of the product. In order to ensure that there is no quality problem in the production process.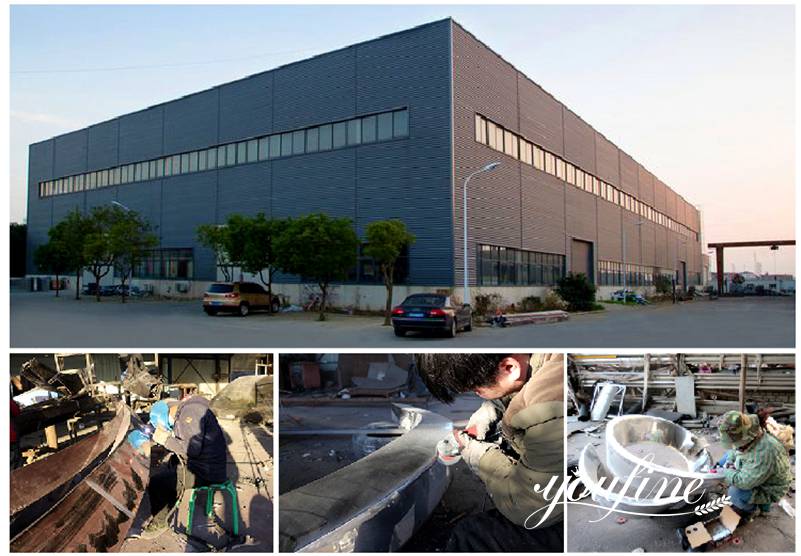 Praised and Recognized by Customers:
For many years, YouFine regards the quality of our products as our life. And we always focus on the quality of any sculptures and customer satisfaction very much. So our sculptures have been selling well all over the world. And has been receiving high praise from customers. Therefore, we have also established good friendships with customers. Based on the trust of our customers, our customers will also recommend relatives and friends to choose YouFine.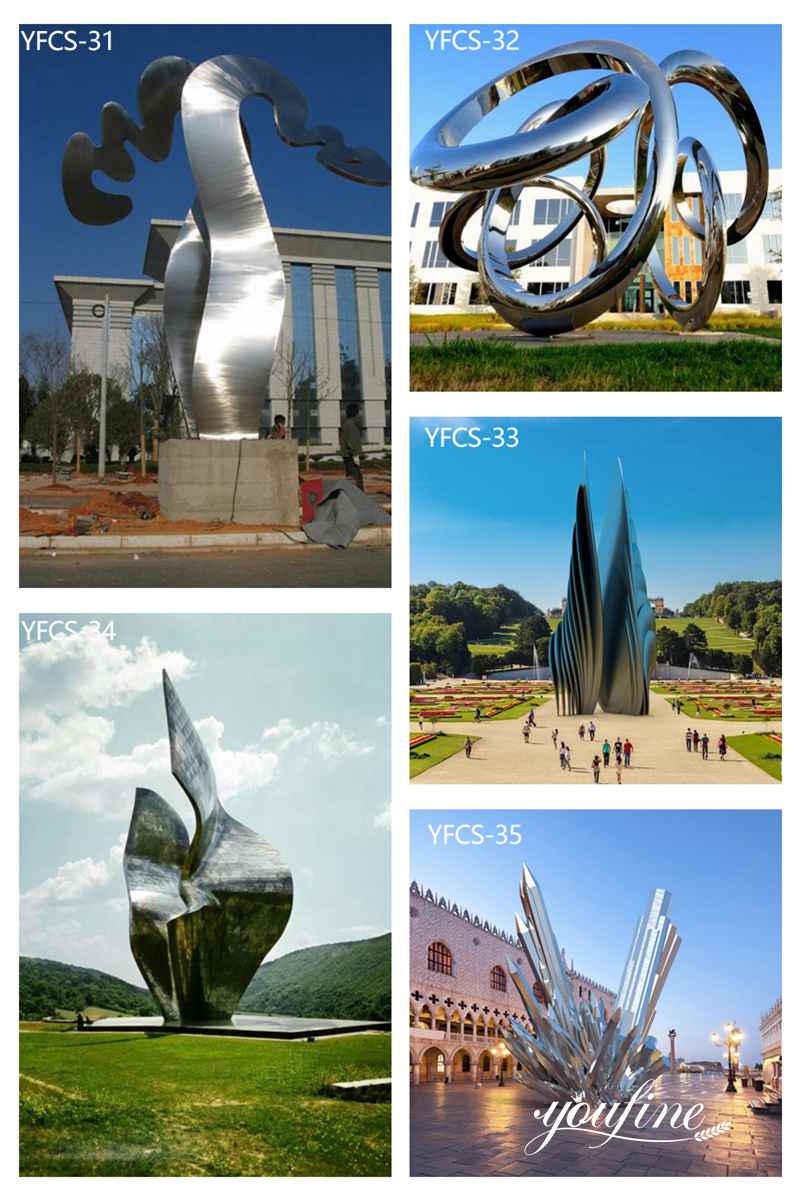 Do you like this very unique mirror metal water drop sculpture? Our sculpture is suitable to place in any outdoor place. Please feel free to contact us for details and prices of the sculpture.