Metal Light Sculpture Introduction:
This large metal light sculpture is very attractive. Its unique and beautiful appearance allows people to notice it from a long distance. At the same time, the layout of its metal strips has a very artistic rhythm, which makes people very comfortable visiting. Such a sculpture is a beautiful visual feast. If you place such a sculpture under your office building, or shopping mall, park, square, etc., it would definitely be the most beautiful scenery in the city.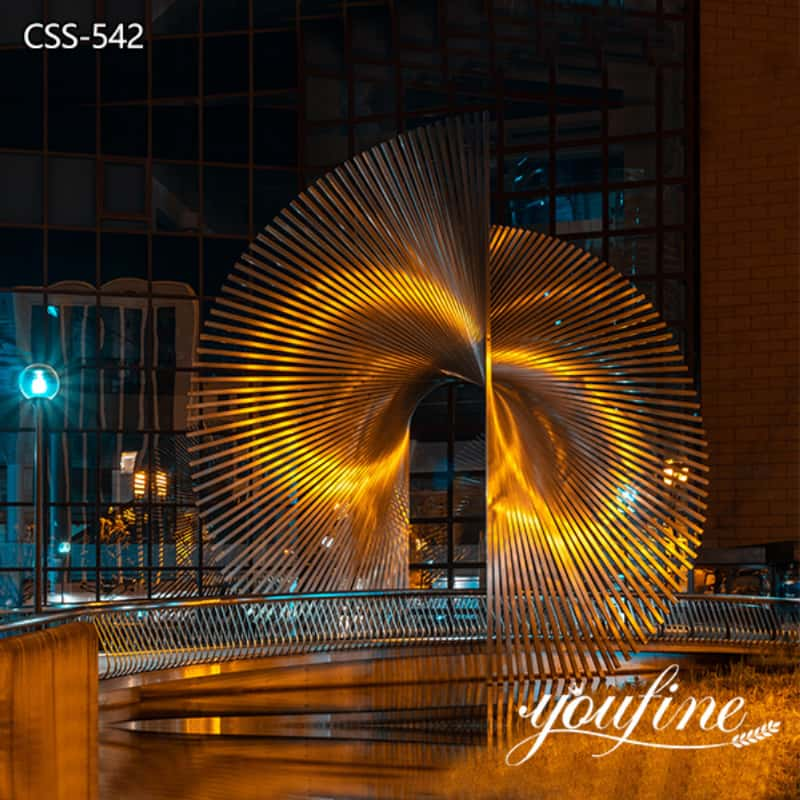 First-class Quality Assurance:
Our sculpture production team is at the top level in the industry, with rich experience and superb skills. They have undertaken many large-scale sculpture projects and produced many giant sculptures. Moreover, the large sculptures made by our team more than ten years ago still stand in the desert. Therefore, you could rely on the quality of our sculptures. We would make first-class quality sculptures for you.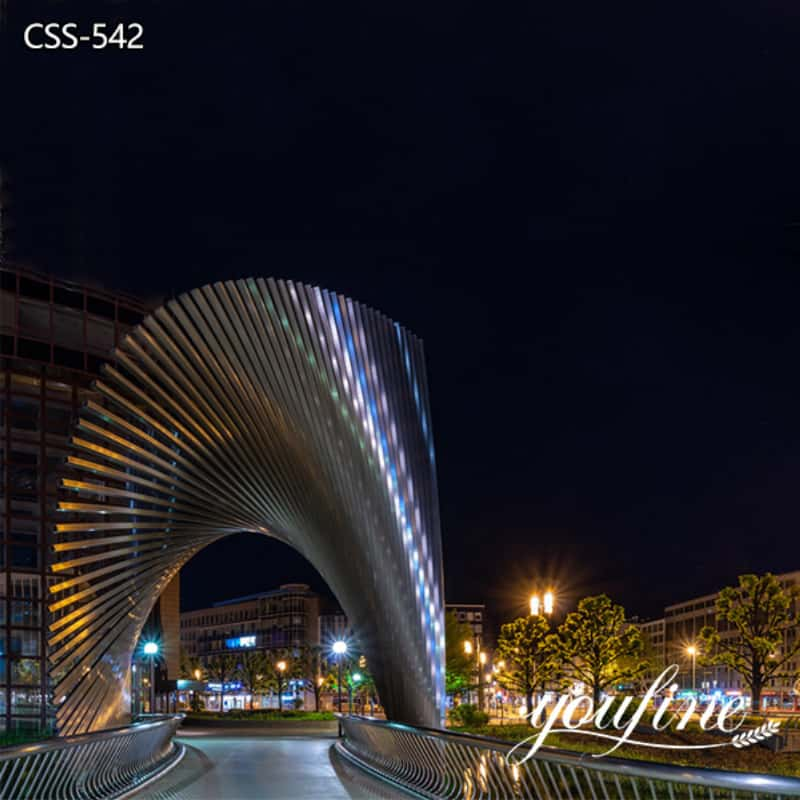 More Outdoor Lighting Sculptures:
YouFine provides you with a variety of metal light sculptures for you to choose from. Our team of designers is very professional and could provide you with a variety of designs, including dandelions, deer, figures, large-scale abstract sculptures, and so on. Advanced lighting technology, also adds more charm to the sculptures at night. At the same time, we often cooperate with many famous artists. Therefore, if you have a design you like, you could also send it to us. YouFine could guarantee that the sculpture is 100% restored to your design.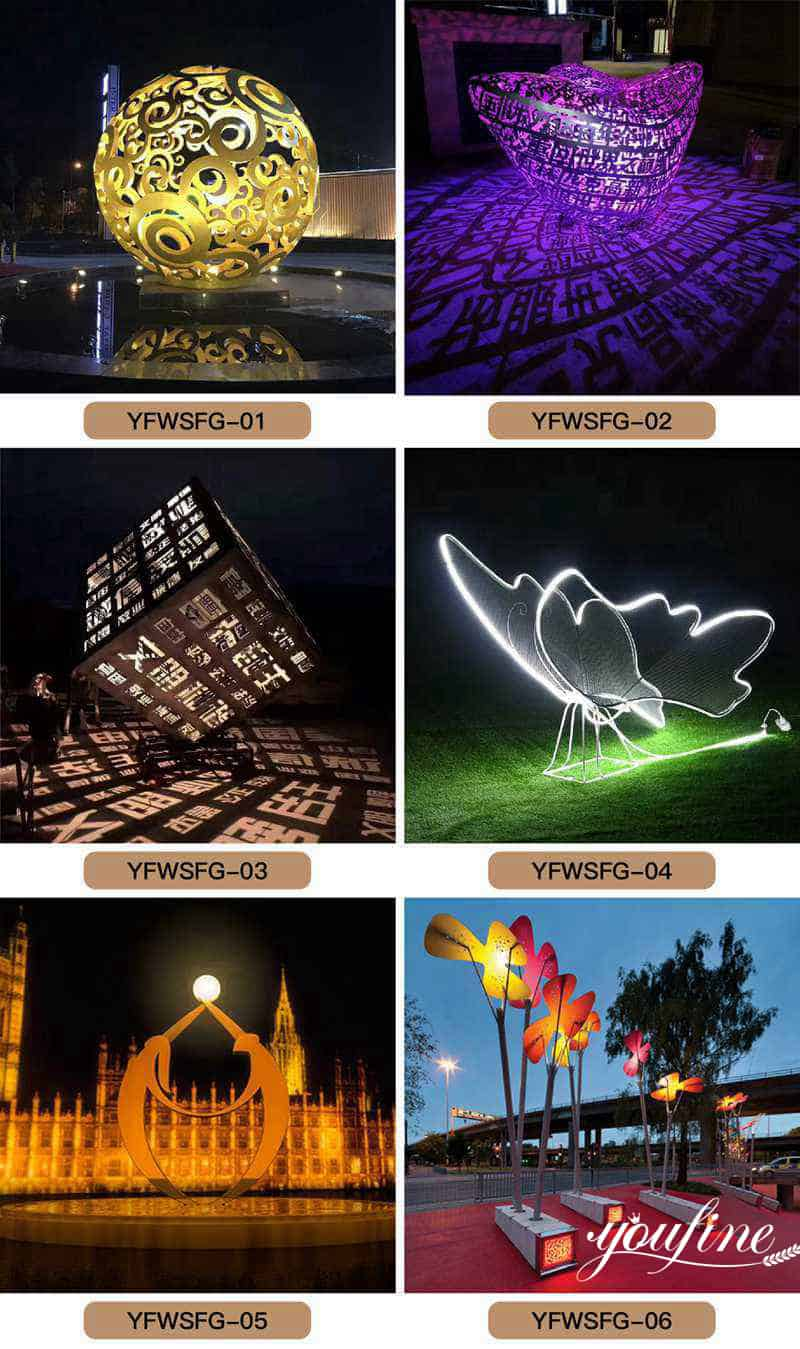 Transportation:
As a professional sculpture factory, we also have many years of experience in sculpture export. Therefore, we are also familiar with the import and export policies of many countries and regions, and we would develop a suitable transportation plan for you. Generally speaking, there are the following three modes of transportation:
Shipping (dedicated to life-size sculptures and large-scale sculptures, which could save a lot of costs).
Air transport (especially suitable for small sculptures or when you need sculptures very much).
By express DHL, TNT, UPS, FedEx.. (door-to-door delivery, about 3-7 days could be reached).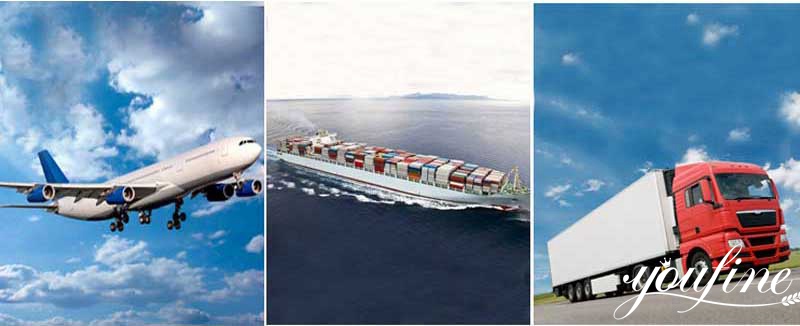 You could tell us where you are, and we would work out the most suitable transportation plan for you. We could guarantee that the sculpture would be delivered to you intact. If you like our metal light sculptures, please feel free to contact us. We have very good benefits and discounts waiting for you.