Sculpture Introduction:
This is a group of sculptures showing metal giraffe yard art. Its color is very beautiful, it is a combination of yellow, green and blue. When such a sculpture is placed outdoors, it would be a beautiful landscape and attract people's attention. Whether it is a roadside, square, garden, shopping mall, zoo or other modern outdoor places, it would be a good choice.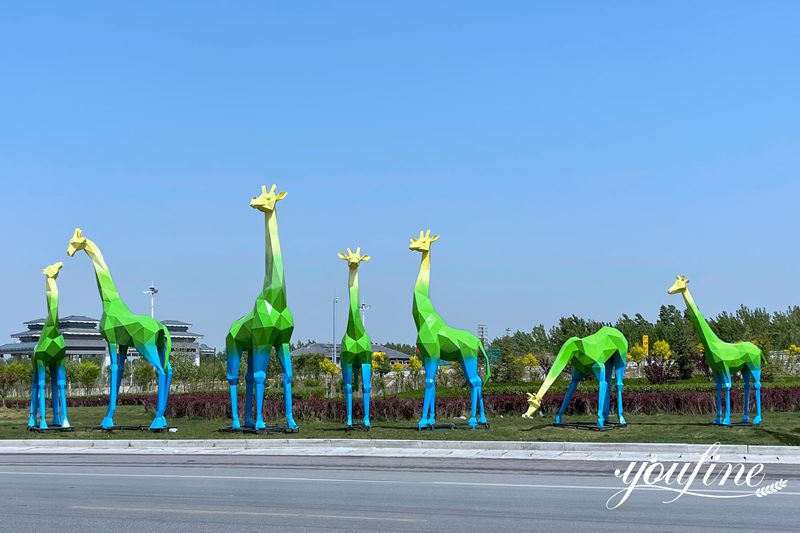 This group of sculptures not only shows the unique metal giraffe yard art, but also shows the characteristics of giraffes of different ages. Each giraffe in this group has its own characteristics and poses, and the combination is a beautiful sight. But if you place one of the sculptures alone, that would also be a nice decoration.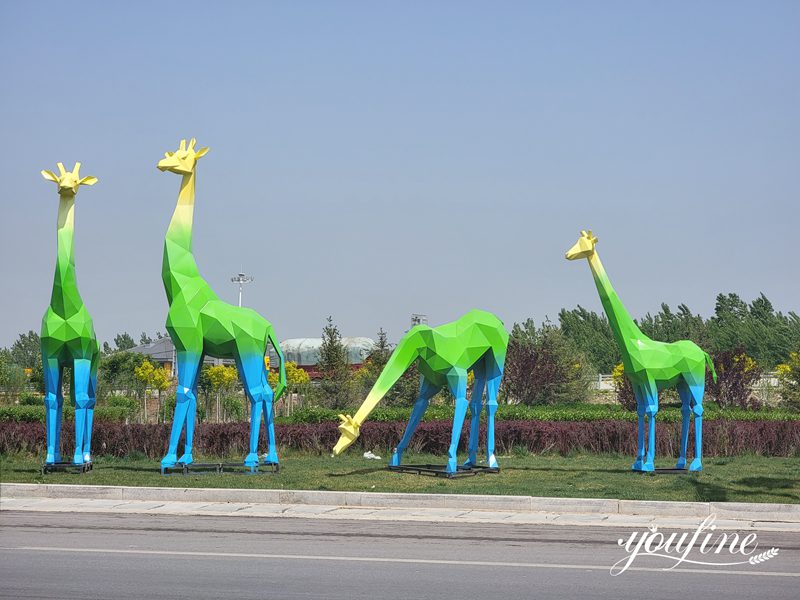 Below are the dimensions and design details of each of our giraffe sculptures in this set.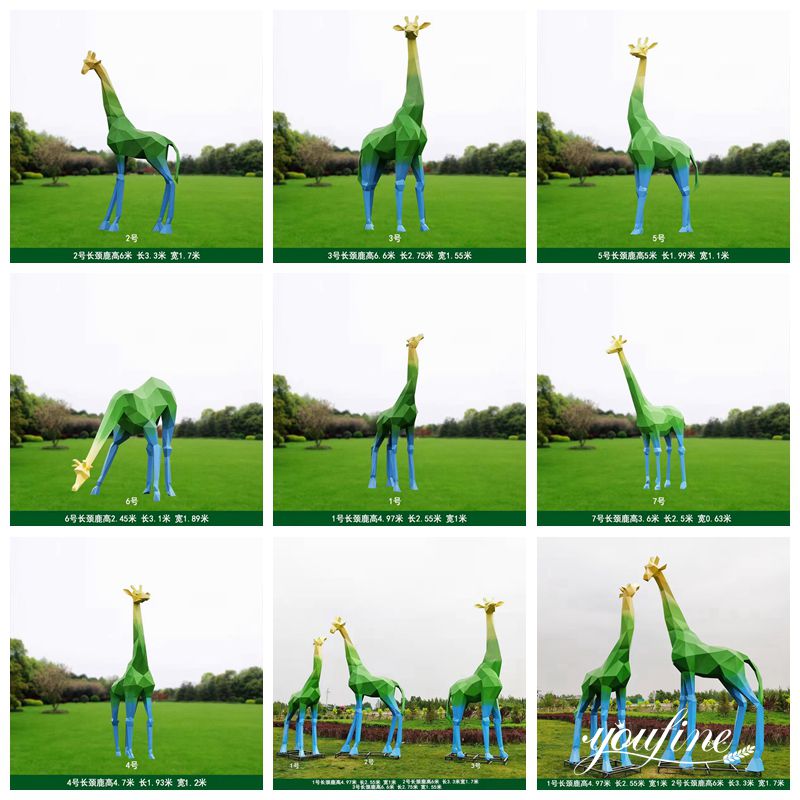 Custom Made:
This group of metal giraffe yard art sculptures has a new design and looks very beautiful. These sculptures are geometrically designed, and the geometric design enhances the modern style of the sculptures, making the sculptures look more artistic and stylish. The sculpture is a group of giraffes, each in a different pose. YouFine respects every customer's choice, whether you want to buy just one or all of them, we could accept your order. At the same time, we also support customization of the color and size of these giraffe sculptures. You could also tell us the style and size of your venue, and we would formulate a suitable sculpture plan for you accordingly to make your sculpture more in line with your needs.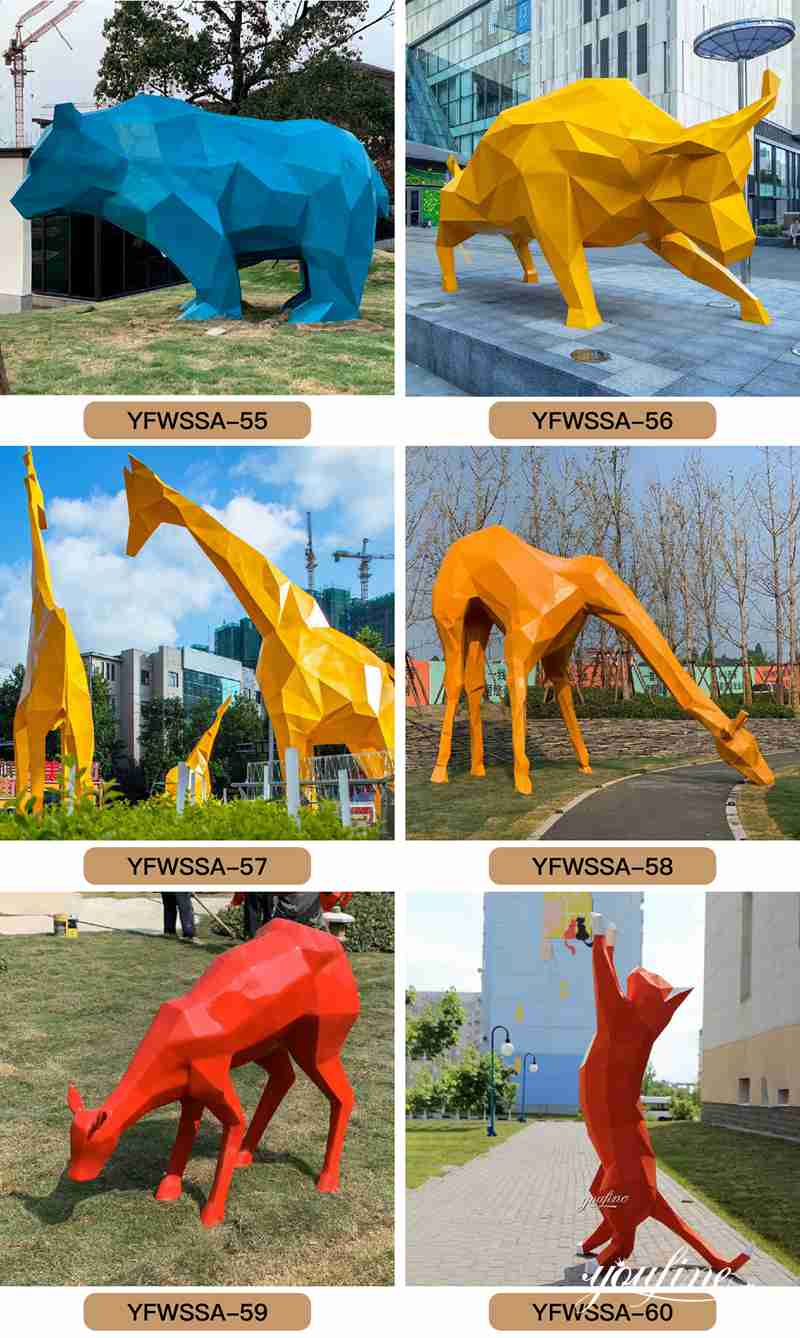 More Animal-Inspired Designs:
Both animals and humans are part of nature, and we all live in this world, forming colorful landscapes. Due to different living environments, many people like different animals. For example, Australia has a soft spot for kangaroos, and the representative animals of the United States are bald eagles and cute Chinese pandas. We could design and manufacture any animal you like. Our designers are talented and have many unique ideas and designs. They have designed many sculptures that are very popular with their clients. Therefore, we could customize the sculpture you need according to your ideas and needs. We also have many sculpture designs for you to choose from if you want to choose directly. YouFine was founded in 1983 and has accumulated a lot of designs. So we have all the designs you like.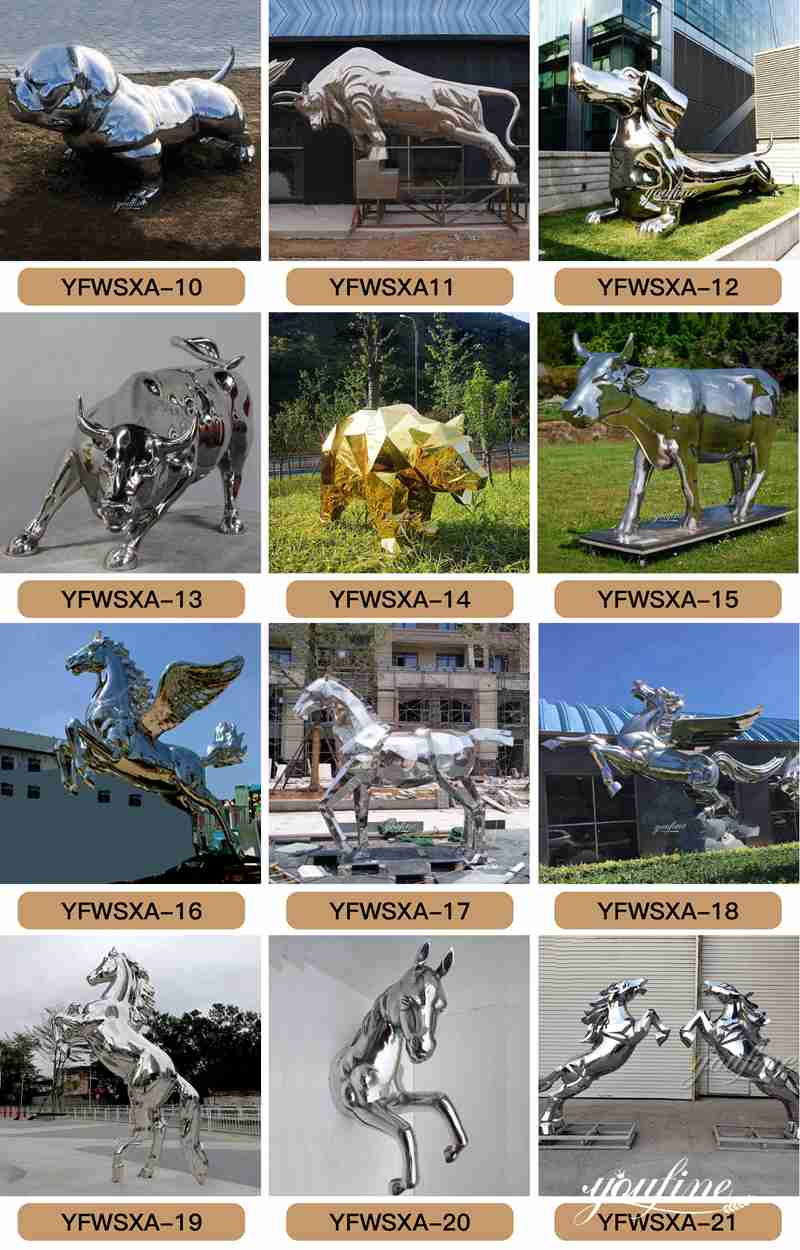 We have many geometric animal sculptures in stock. So if you need a sculpture urgently, we could also let you choose from our inventory and ship it for you immediately. In addition to geometric animals, we have many other metal animal sculptures, as well as other kinds of sculptures in stock. So no matter what kind of sculpture you need, we have it for you.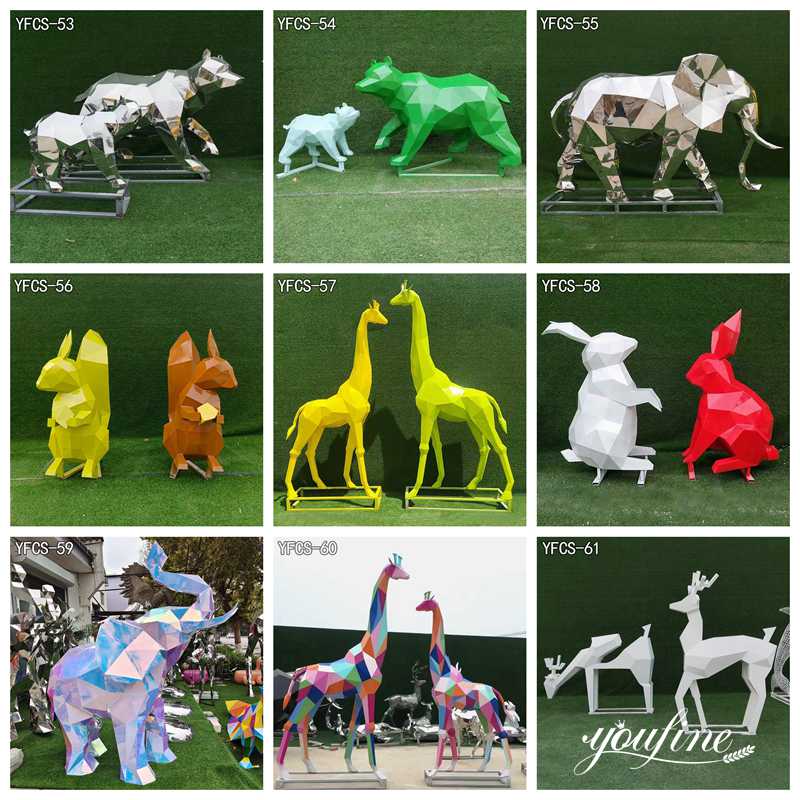 Please feel free to contact us for more information. Don't worry too much about the price. YouFine is a factory that directly sells metal sculptures, so you could guarantee that your giraffe garden art sculptures have high cost performance. So please feel free to contact us.