Introducing a modern designed metal garden sculpture, showcasing a unique vertical sculpture art. This type of sculpture often stands upright and has a fixed point of contact, which creates an eye-catching and comfortable viewing experience from a distance. The metal vertical sculpture is crafted from 304 stainless steel, which is highly resistant to corrosion and high temperatures, ensuring durability and longevity in various environments. The sculpture's unique shape makes it the perfect ornament to enhance the beauty of your garden.
The center ball of the metal garden sculpture is mirror polished, while the other parts are brushed, resulting in an appealing and distinctive contrast.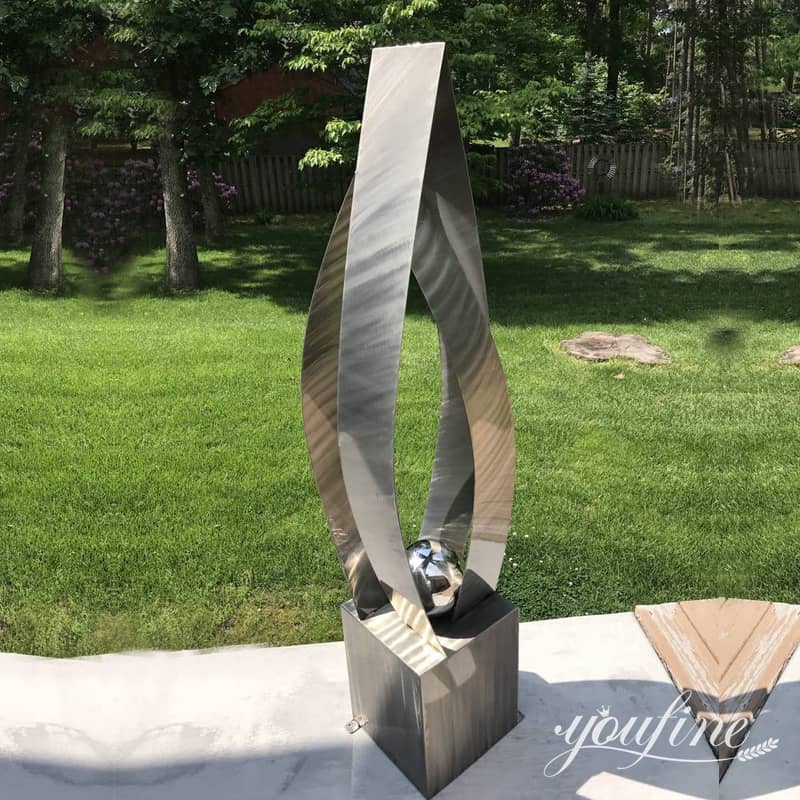 Moreover, YouFine offers a variety of surface treatment methods for stainless steel sculptures, including painting, spraying, matte, coating plating, and more. You can choose the surface treatment method that best suits your preferences.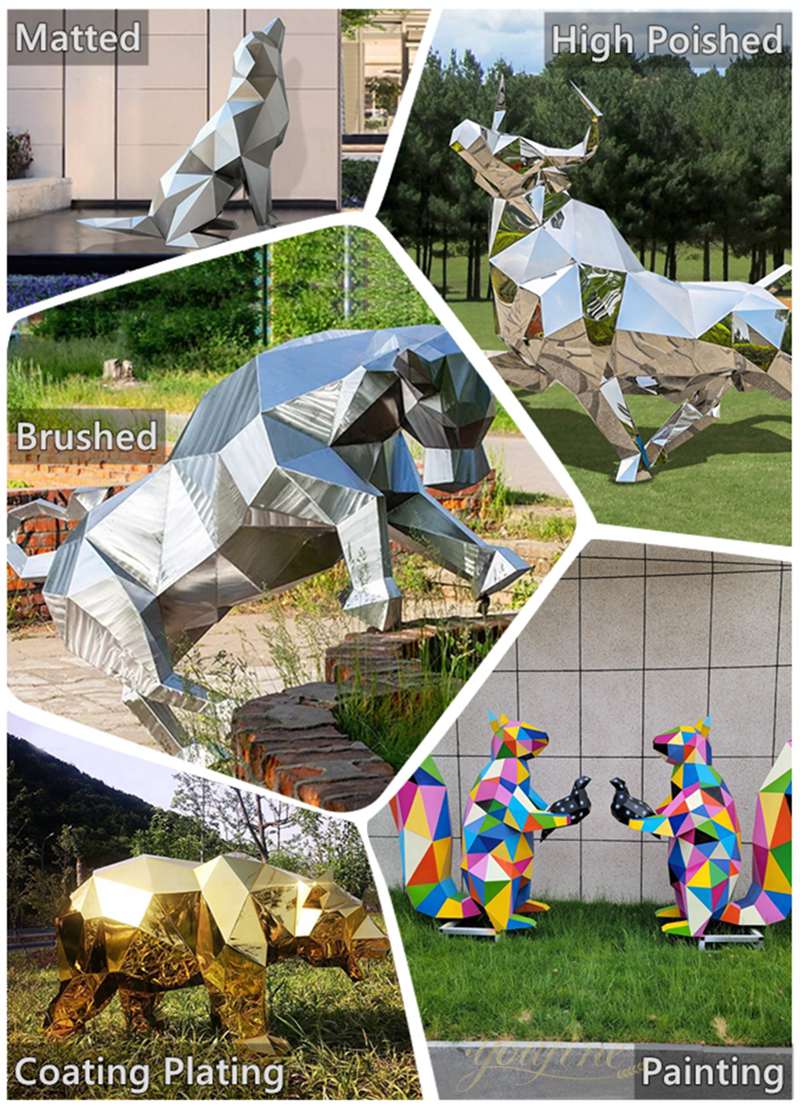 Purely Handmade:
At YouFine Sculpture Factory, all of our stainless steel sculptures are handmade by our top masters. Every curved arc is meticulously crafted by hand, and even the surface of the sculpture is polished by our artists to perfection. This is why YouFine's sculptures boast exceptional detail and a flawless surface. Our top masters have extensive experience in sculpture production, ensuring that their skills are impeccable, and their aesthetic level is high.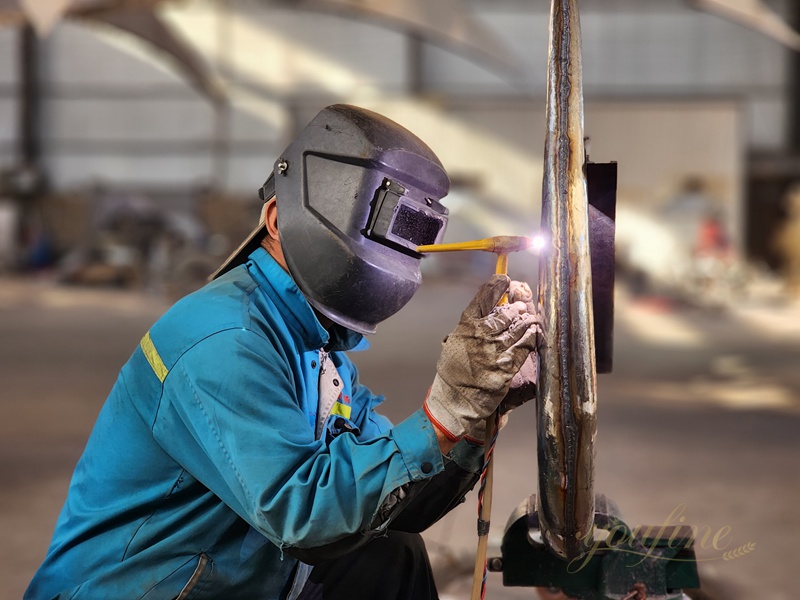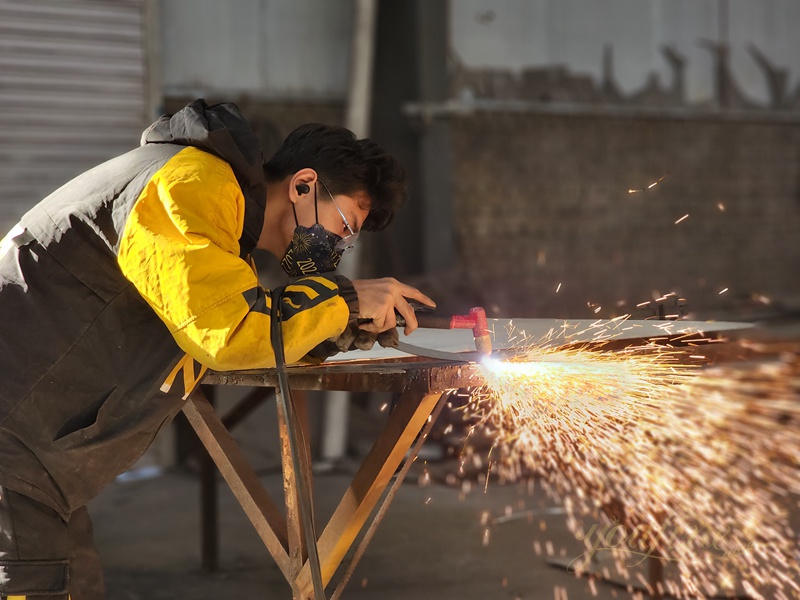 Quality Assurance and Quality Control:
All of our stainless steel sculptures are guaranteed to have a specific thickness, and our strict quality control team performs inspections and verifications to ensure that. At our company, we believe in providing our customers with only the highest quality sculptures, and we take great care to make sure that each sculpture meets our standards. We understand the importance of using durable materials, especially for outdoor sculptures that may be exposed to harsh weather conditions, and we want our customers to be satisfied with their purchase for years to come.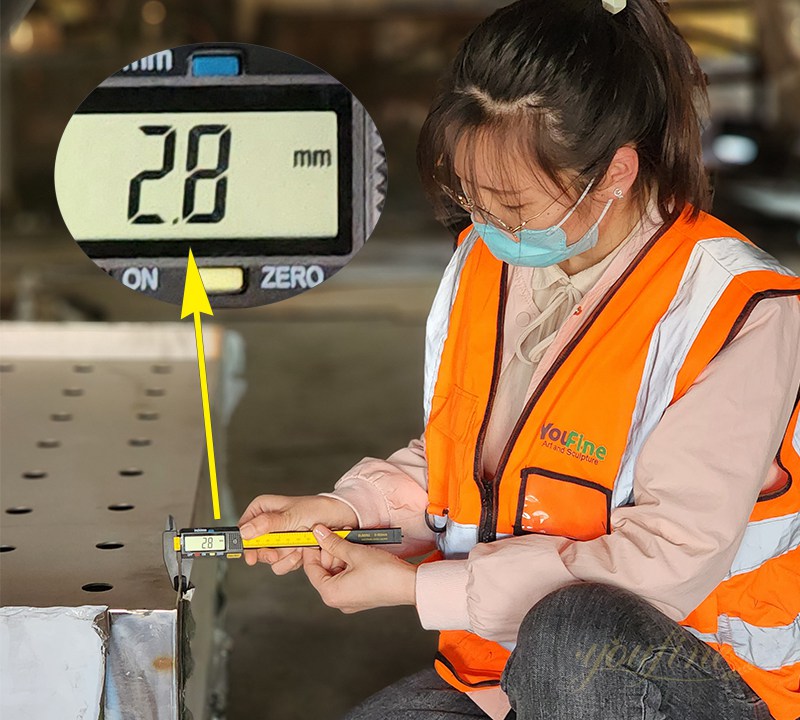 YouFine Advantages:
YouFine Sculpture Factory was established in the last century. From our establishment to today, we have never cut corners or shoddy. Therefore, YouFine's sculptures have always been very popular with customers. Our sculptures are often praised by customers. So we also have many repeat customers. In addition, we have a professional sculpture design team and production team, and we are also equipped with the most advanced sculpture production workshop. So YouFine can make a variety of sculptures, and can also accept your customization. If you have any sculptural needs, YouFine can make them for you.
If you like this metal garden sculpture, you can contact us at any time.