Product Description:
This is a metal flower sculpture that is very suitable as a water decoration. We could see the design of this sculpture as a blooming lotus flower, and each petal shows the characteristics of the lotus flower very vividly. Originally lotus is a flower that grows in water, so the design of this sculpture is very suitable for water scenery. Whether it is a swimming pool, pond, or lake, such a lotus sculpture would be a beautiful landscape.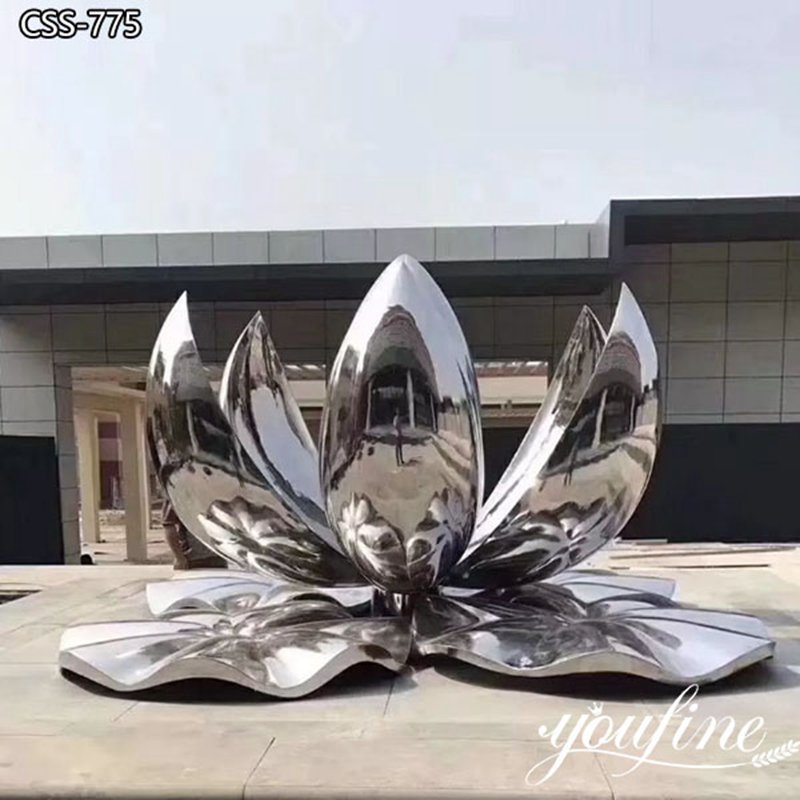 Choice of Surface Treatment:
We could see that the surface of this metal flower sculpture is very smooth and delicate. This is because the surface of this stainless steel sculpture is mirror polished. Such a surface is like a mirror with the surrounding environment on it. Therefore, such a stainless steel sculpture would easily become a whole with the surrounding environment and together create beautiful scenery. Of course, if you prefer some other finish, other options would be more suitable for your scene style. We also support the customization of surface methods. Such as painting, sputtering, matte, brushed, etc.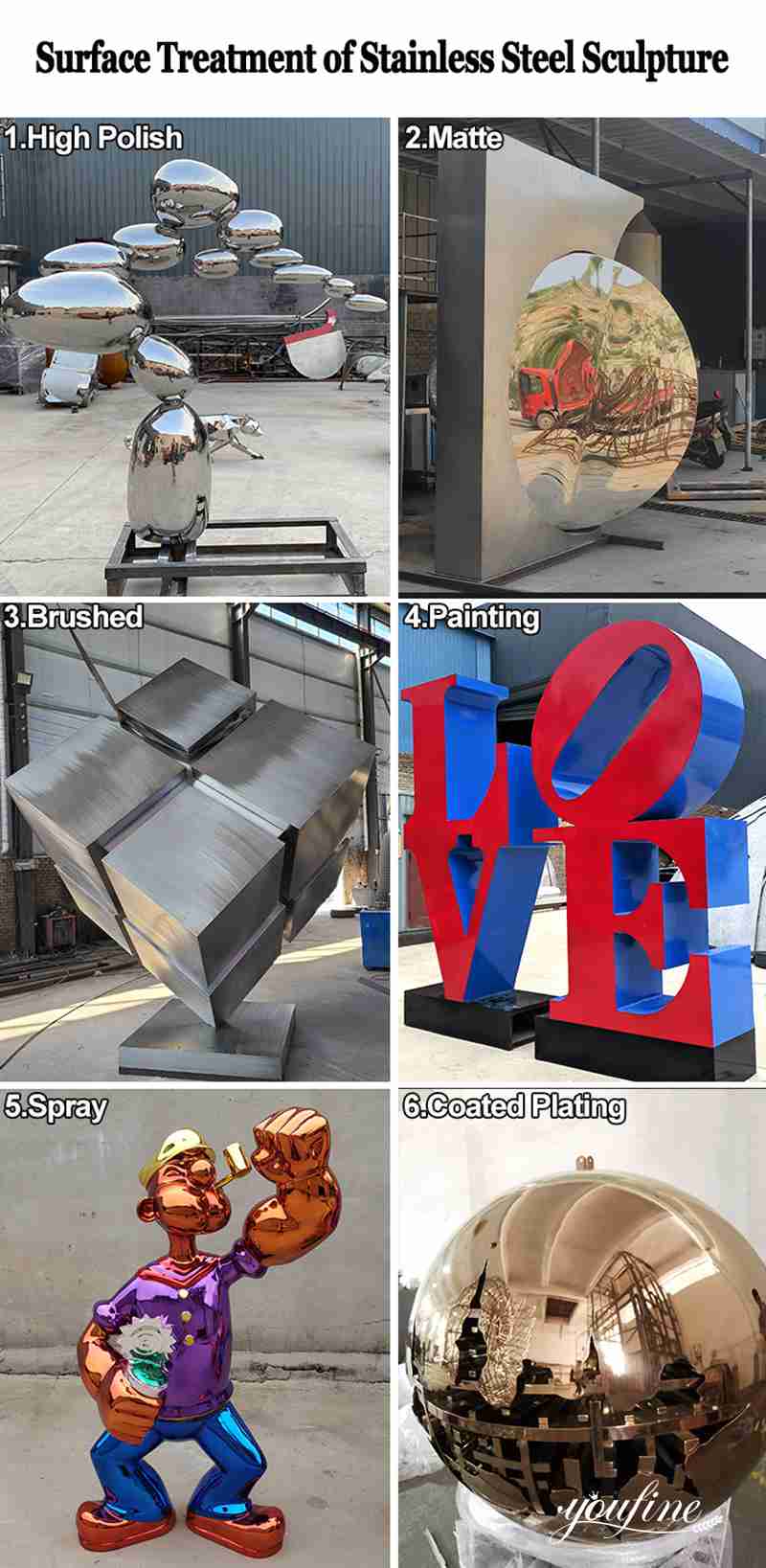 Top Team:
As a leading metal sculpture manufacturer in China, YouFine has a professional and complete team division. Our craftsmen are highly skilled and have been specializing in sculpture for decades. They all have decades of experience making metal sculptures. At the same time, our craftsmen are serious and focus on the process of sculpture making and detailing. . Also, during the welding process of this garden metal water feature fountain sculpture. They would use full welding instead of spot welding to ensure the sturdiness of the sculpture.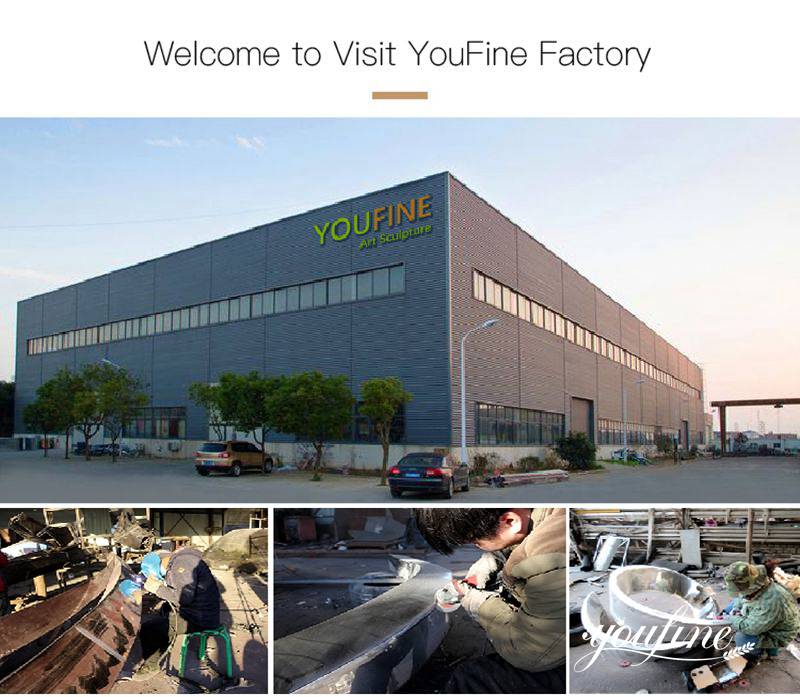 More Options:
As a stainless steel sculpture factory established for many years, in addition to the design of this metal flower sculpture, we also have a variety of different flower designs for you to choose from. And, in order to meet the decorative needs of different customers, we support the customization of stainless steel sculptures. You could choose the designs you like and change their color and size to make them fit your space better.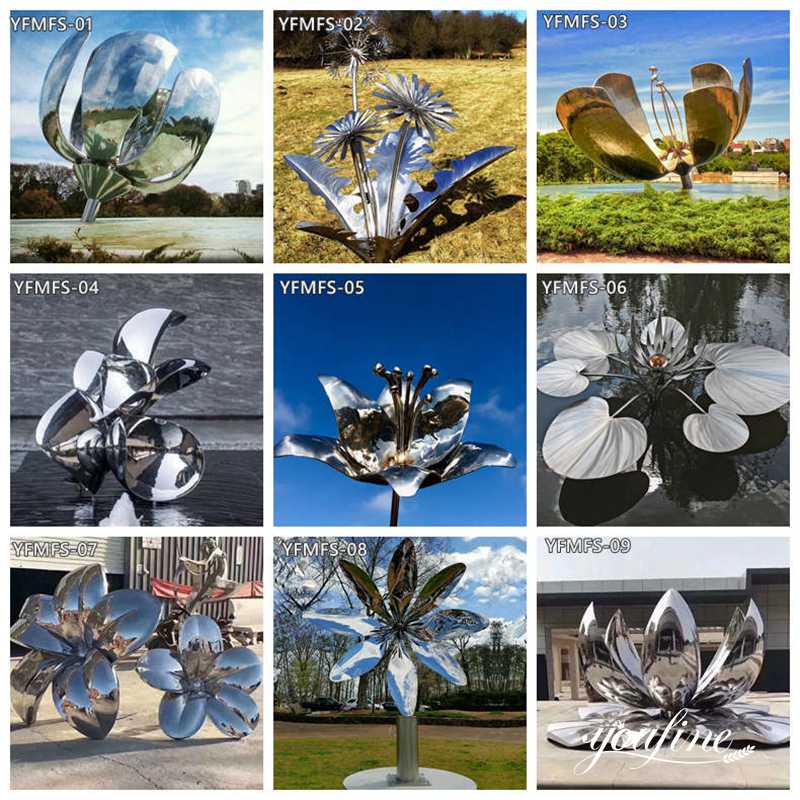 YouFine is factory direct and would give you the best price and quality. Please feel free to contact us for more information.