Metal Bull Sculpture Introduction:
As a common animal, the bull could be seen everywhere in people's lives. Therefore, the metal bull sculpture has also become an ornament that people often see and buy. You could decorate this stainless steel bull sculpture in residential areas, gardens, parks, pedestrian streets, and other outdoor places. Its hollow design is very modern and artistic, and it would also add a lot of color to your place. If you are looking for unique artistic decorations, our bull sculpture would be your best choice.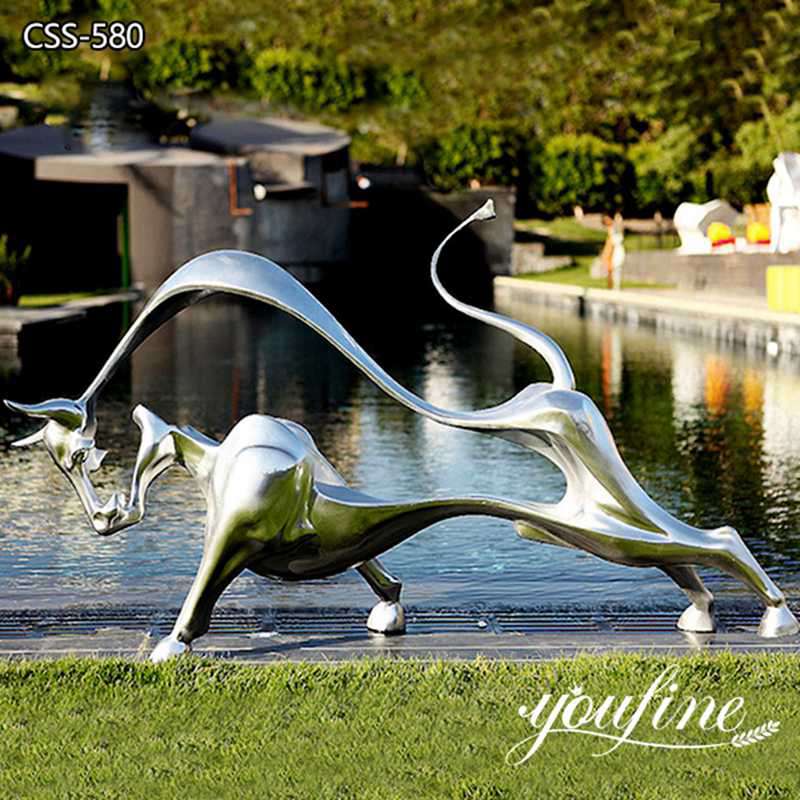 Factory Advantages:
When making this metal bull sculpture, we would use stainless steel welding and polishing. Our sculptor masters have decades of experience in sculpting production and often cooperate with many famous artists. Therefore, they processed the surface effect of such a metal bull sculpture to perfection. Moreover, our bull sculpture uses high-quality stainless steel materials. Therefore, we choose 304 and 316 materials. These two materials have high strength and good ductility. And they are very resistant to corrosion, and of course heat and high-temperature resistance. So these characteristics determine the durability of stainless steel materials.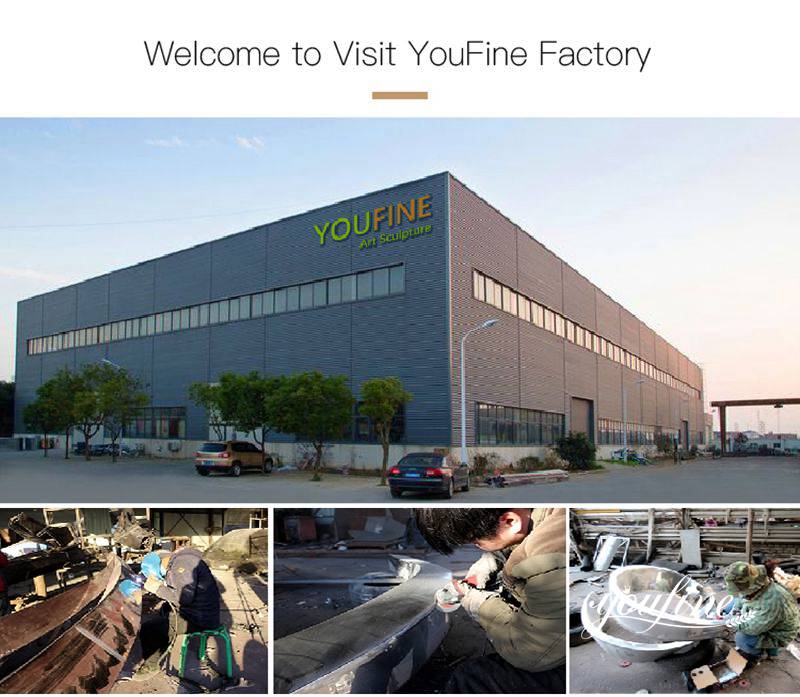 As a professional stainless steel sculpture production factory, we could provide you with a variety of sculpture designs for you to choose from. We have dozens of designs for metal bull sculptures. Whether it is abstract, realistic, colorful, or highly polished. In addition, we could give you more choices of other animal sculptures. Our designers would draw appropriate drawings to match your scene.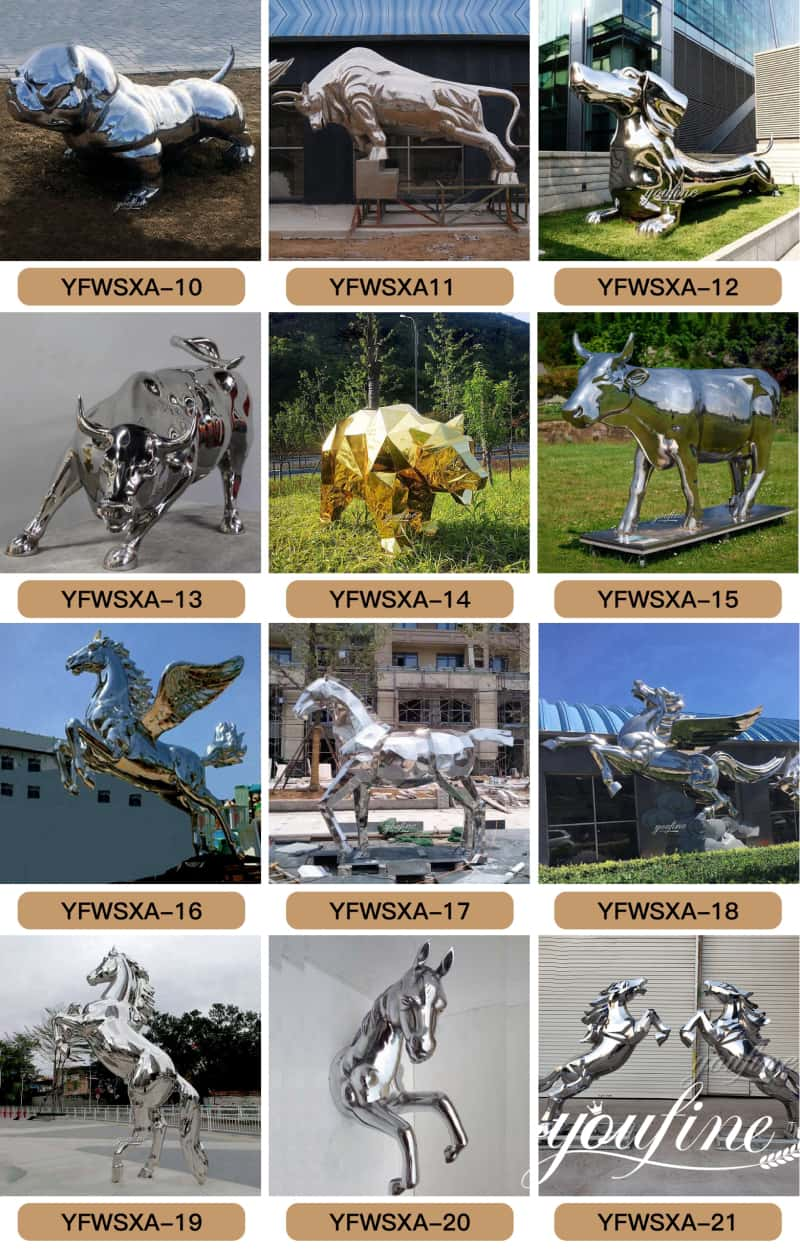 Transportation:
You don't have to worry about the transportation of goods. YouFine was established in 1983 and has been focusing on the production of sculptures. You Fine's sculptures have also been exported to many countries over the years. We have professional packaging to ensure the safety of the goods in transit. We also have shipping companies that have cooperated for many years. There are also various transportation channels, and we would definitely give you the most suitable method of transportation for your sculpture. We would purchase full insurance for each sculpture.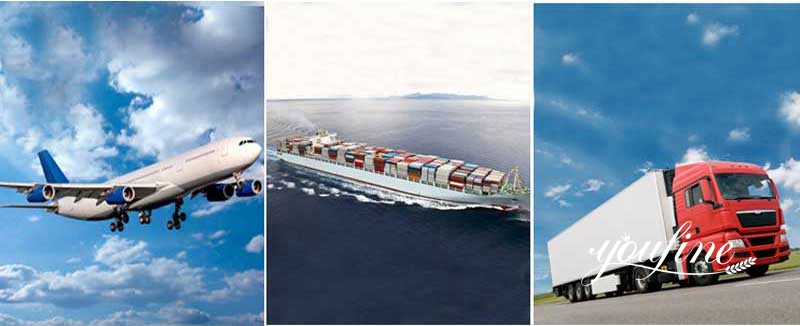 So what are you still hesitating? If you are interested in our sculptures, please contact us for more information.