Metal Abstract Sculpture Introduction:
This metal abstract sculpture is made of 304 stainless steel and the quality is high. At the same time, it has a novel design and a unique shape. The shape of this sculpture is abstract, purely composed of lines. Such a sculpture has no logic and no concrete image. This is the characteristic of abstract sculpture and unique art. Moreover, the material of this sculpture is modern stainless steel, so it is very suitable for modern garden decoration.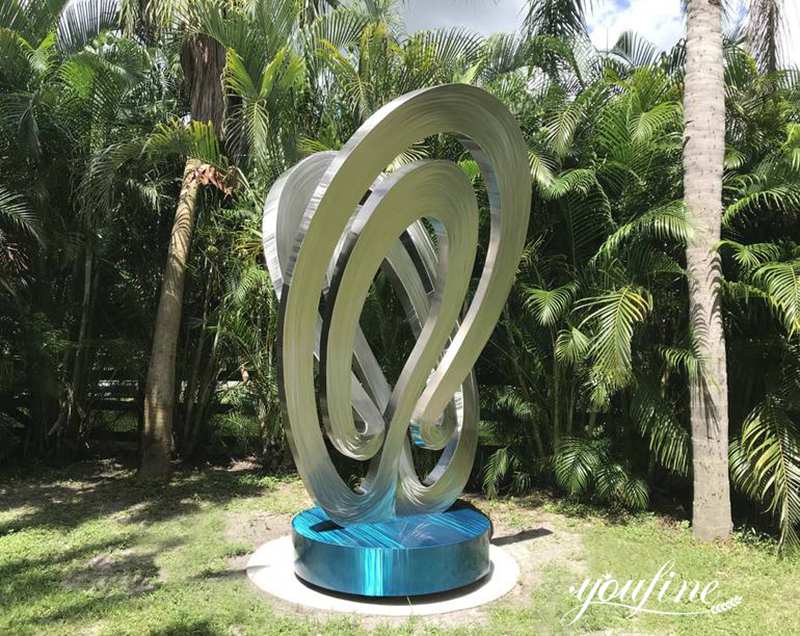 More Choose to You:
Metal abstract sculptures are a popular choice for many hotel projects, plaza projects, and urban road decorations in recent years. Because such sculptures are unique and have no fixed theme, they are suitable for the decoration of a variety of modern spaces. YouFine is an expert in metal sculpture, with a large number of stainless steel abstract sculpture designs for you to choose from. In addition, YouFine also has a professional sculpture design team that can tailor the sculptures you need. As long as you tell us your needs, we can make a sculpture that satisfies you.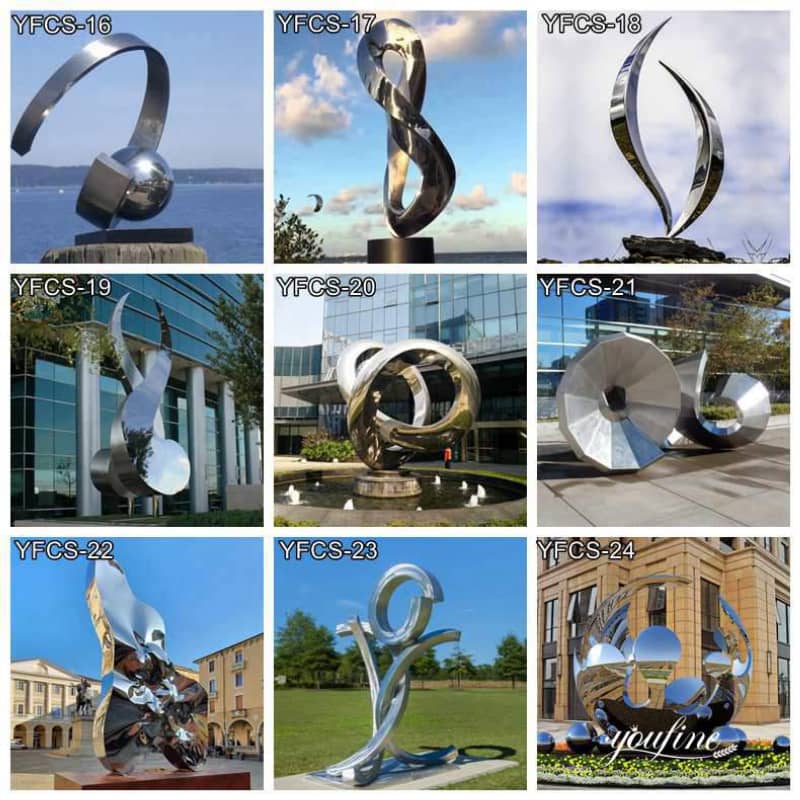 Professional Artist Team:
YouFine's stainless steel sculptures are all handmade by our top master's bit by bit. Every curved arc has to be beaten hundreds or thousands of times. YouFine's top masters have rich experience in sculpture making and superb technical level. They can perfectly restore the sculptures that customers need. Therefore, many customers of YouFine highly praise and respect the craftsmanship of YouFine's top masters. Some customers not only become repeat customers but are also widely promoted in the circle of friends.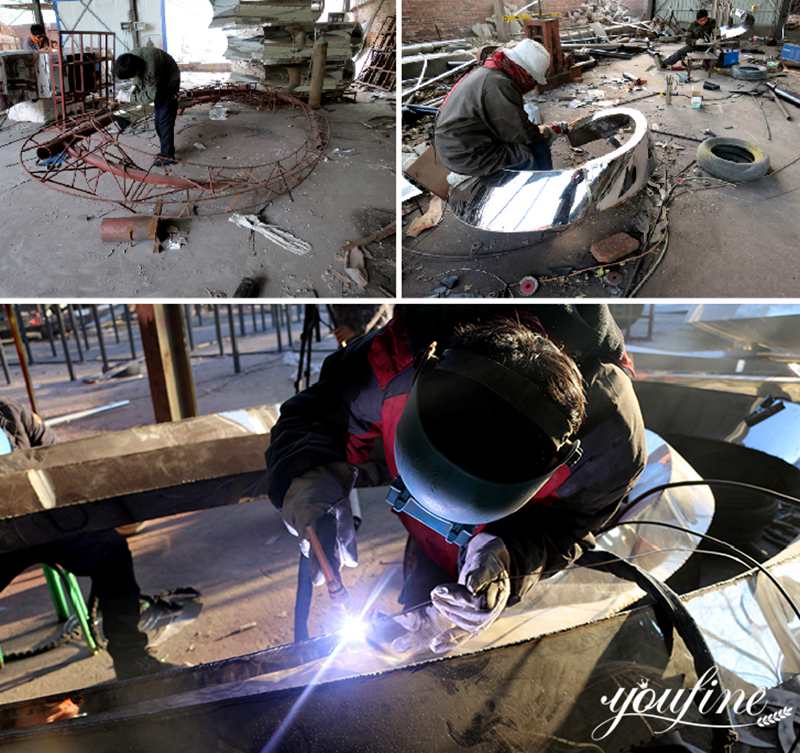 Customer Service:
YouFine treats every customer as a one-to-one service. We have trained many outstanding professional salesmen. They are familiar with the process, material, and craftsmanship of sculpture making. We can make a plan that best meets your requirements. During the sculpture production, they will report to you the completion of the sculpture in real-time and modify some details according to your requirements in time. Moreover, regular return visits will be made within three years after the order is completed. If there is any problem with your sculpture during the period, they will do their best to help you solve the problem.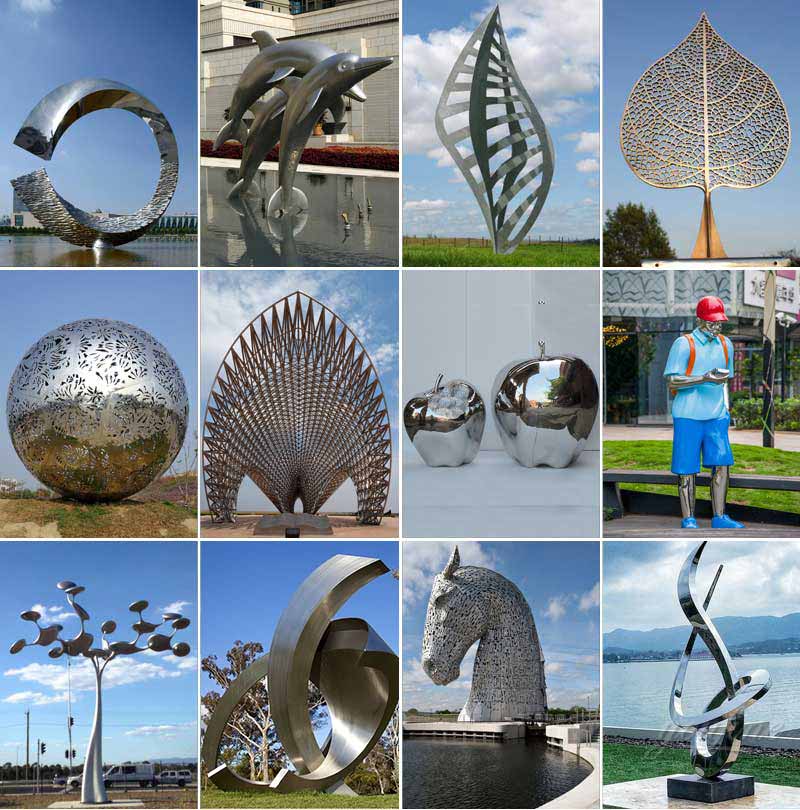 If you like this metal abstract sculpture, you can contact us at any time. YouFine is looking forward to having perfect cooperation with you.