Rusted Metal Hand Sculptures Details:
This large rusted metal hand sculptures features a combination of two large hands. These two big hands opened together, seeming to want to hug something. The size of the entire sculpture is very large, it will be an amazing design and will attract people's attention. The red rusty appearance of the sculpture surface can also increase the beauty of the entire outdoor space. Therefore, placing this gorgeous large metal sculpture in an outdoor place must be a perfect landscape.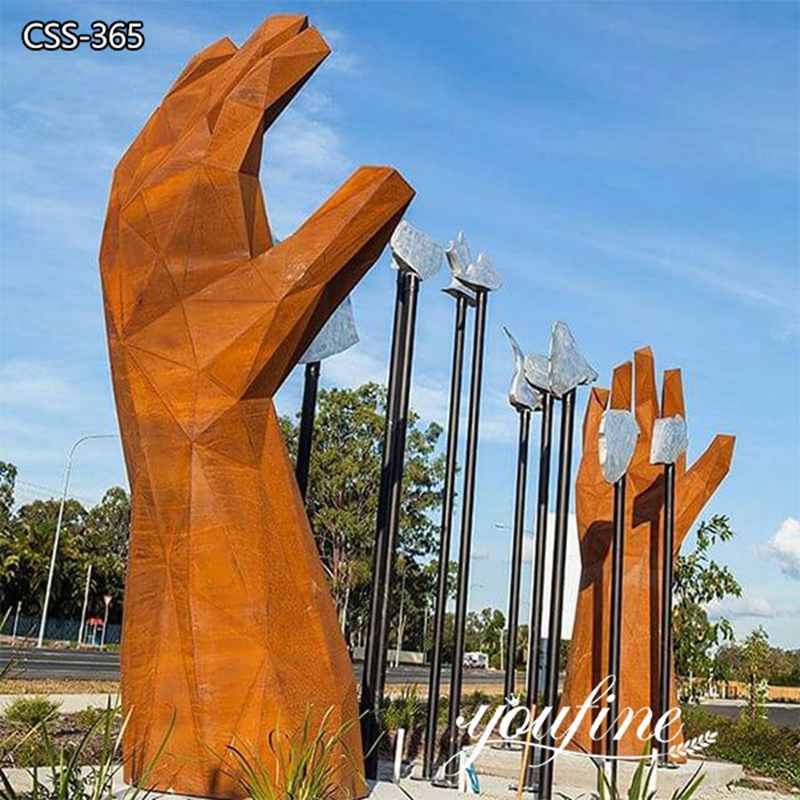 Attention to Details:
You Fine would use high-quality weathering steel materials to make these outdoor rusty metal hand sculptures. We have a professional team of craftsmen, bringing together the top craftsmen in the industry. They all have decades of experience in sculpture making. And they are very passionate about the career of sculpture. Therefore, every sculpture from You Fine is completely handmade by our craftsmen. Their rich carving experience and professional level are meticulous in the details of the sculpture. Every detail will be handled carefully.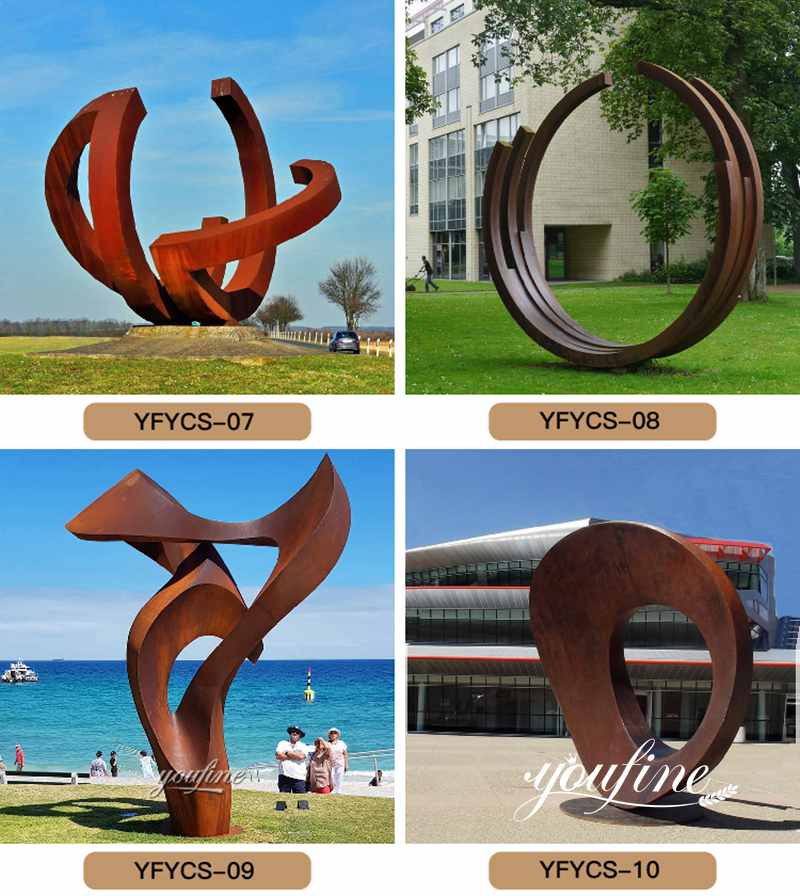 Provide Installation Instructions:
For the installation of large rusty metal hand sculptures, customers need to make a cement foundation locally. And then weld the sculpture base and the cement foundation together. Finally, a second pouring is required to ensure the firmness of the sculpture. Our team has rich experience in the installation of large sculptures and can provide customers with detailed installation instructions. Our professionalism and caring service will surely make it easy to install successfully.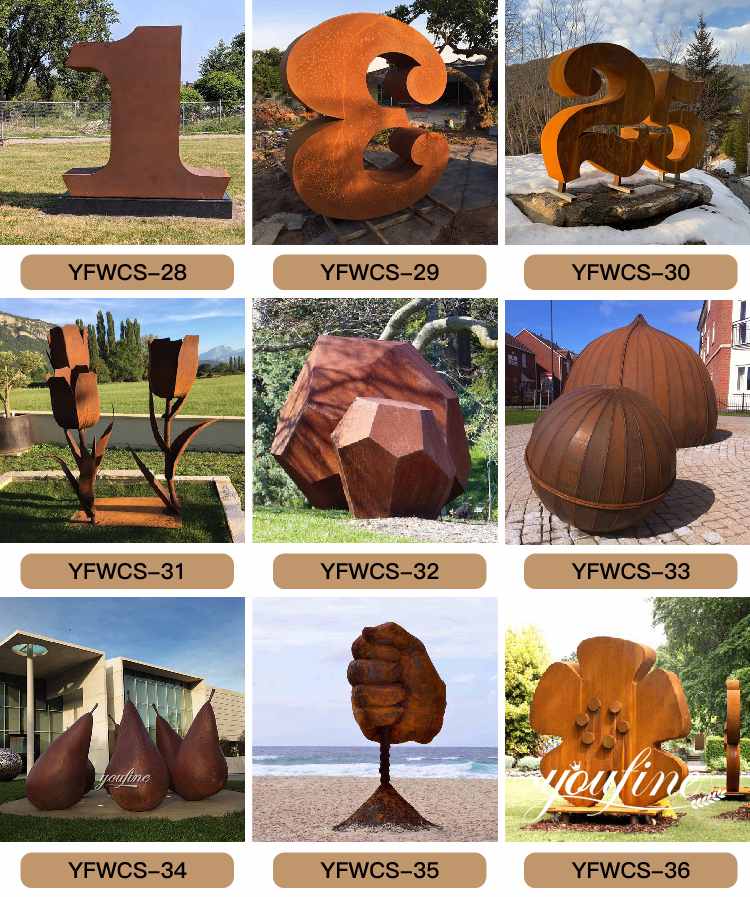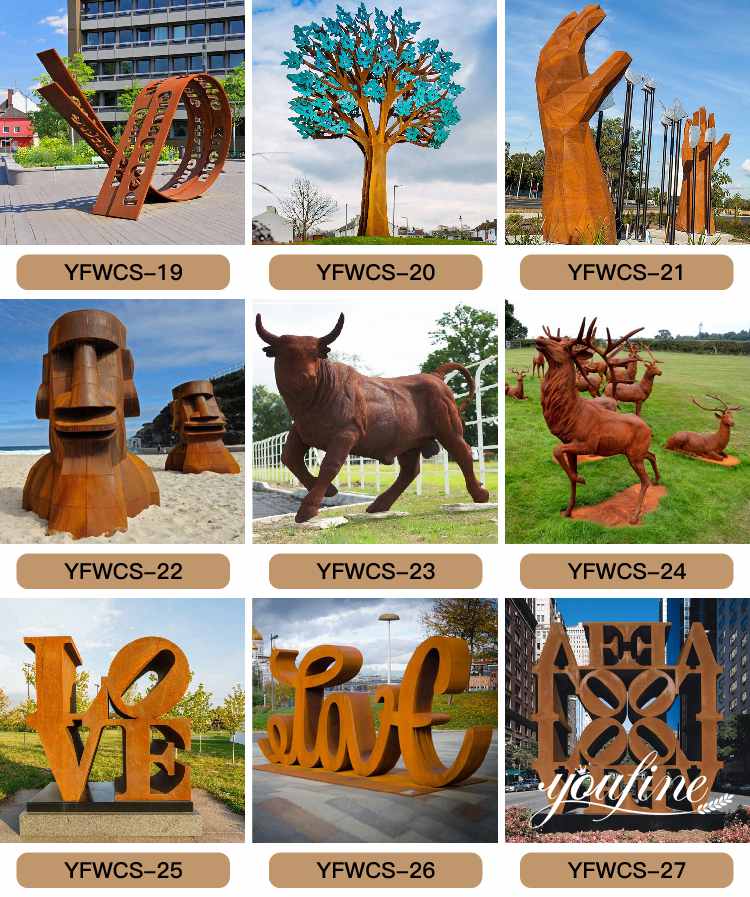 You Fine Have More Designs:
You Fine is a professional metal sculpture production factory that can provide you with a variety of beautiful rusty metal sculpture designs. At the same time, we also accept custom designs and sizes. Our professional design team and craftsmen can meet any of your design needs.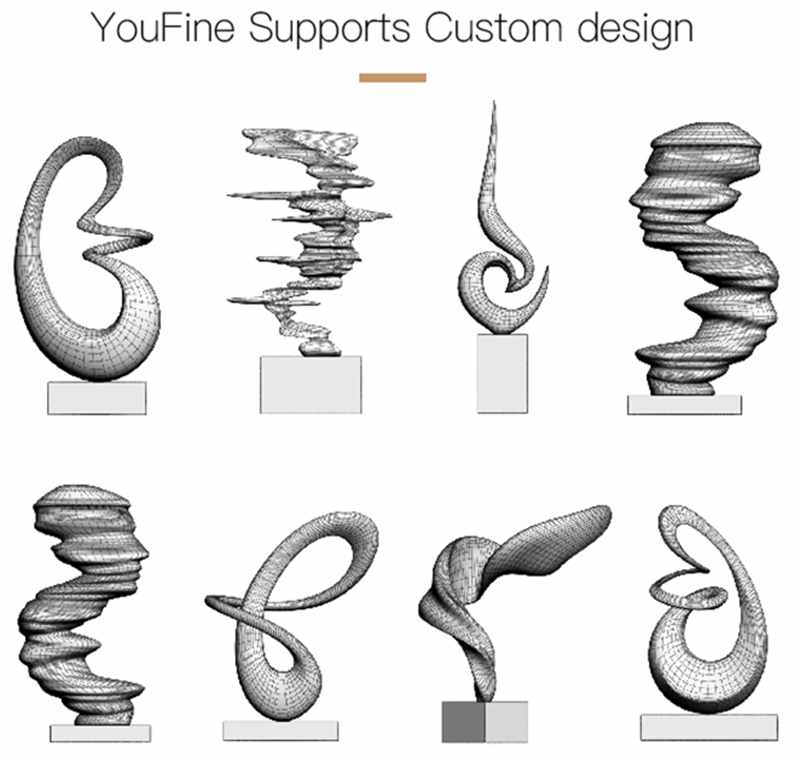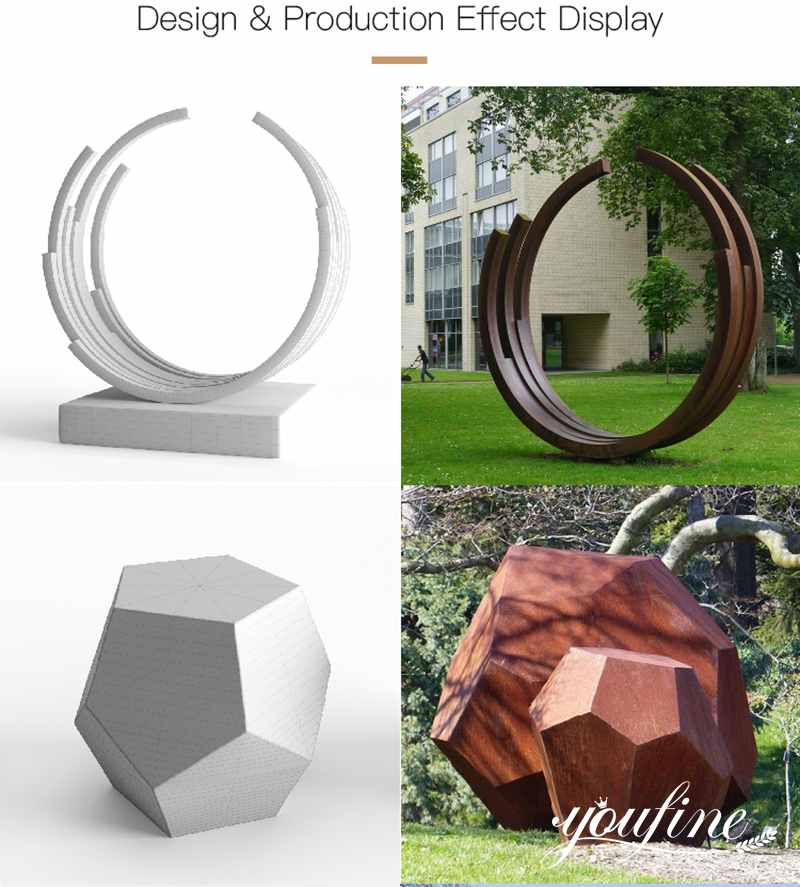 High-quality rusted metal hand sculptures can use outdoors for hundreds of years. So if you are interested in our sculptures, please feel free to contact You Fine Factory right now.