Outdoor Abstract Metal Sculpture Details:
This large outdoor abstract metal sculpture can use as a landmark decoration artwork for large outdoor public places. For example, beside highways, shopping malls, public parks, theme parks, large squares, and other places. Our sculpture will become a local sculpture that attracts people's attention with its unique and beautiful design.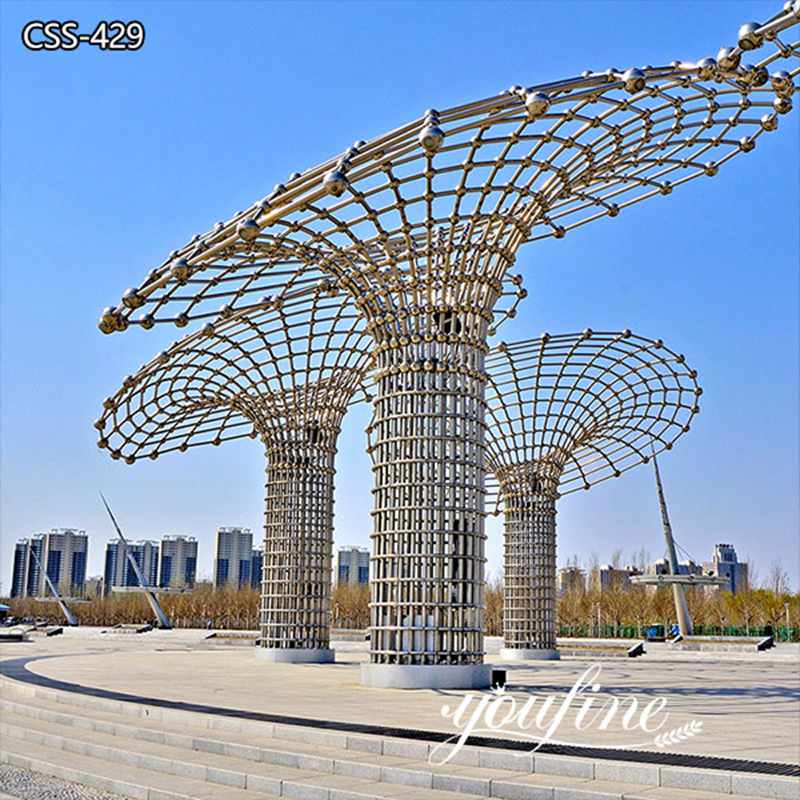 Use High-Quality Materials:
This large outdoor abstract metal sculpture is shaped like a big tree and is composed of stainless steel pipes. We use high-quality stainless steel materials to make the whole sculpture. Stainless steel has corrosion resistance and will not rust when placing outdoors in any environment. Generally, our factory will use high-quality 304 material to make sculptures, and the thickness of the stainless steel plate is 2 mm to ensure the quality and robustness of the sculpture.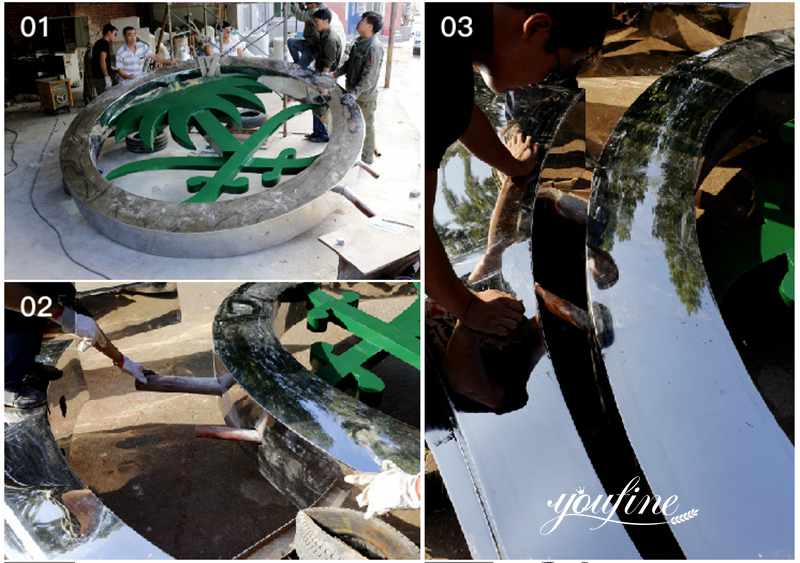 Pay Attention To Quality:
YouFine has professional craftsmen to make this large outdoor abstract metal sculpture. In order to ensure the quality and firmness of the sculpture, our craftsmen will use full welding instead of spot welding to ensure the firmness of the sculpture. We pay attention to the details and quality of the sculptures. So, for large sculptures, you don't need to worry about quality issues. Our professional craftsmen and QC team will strictly control the quality of sculptures.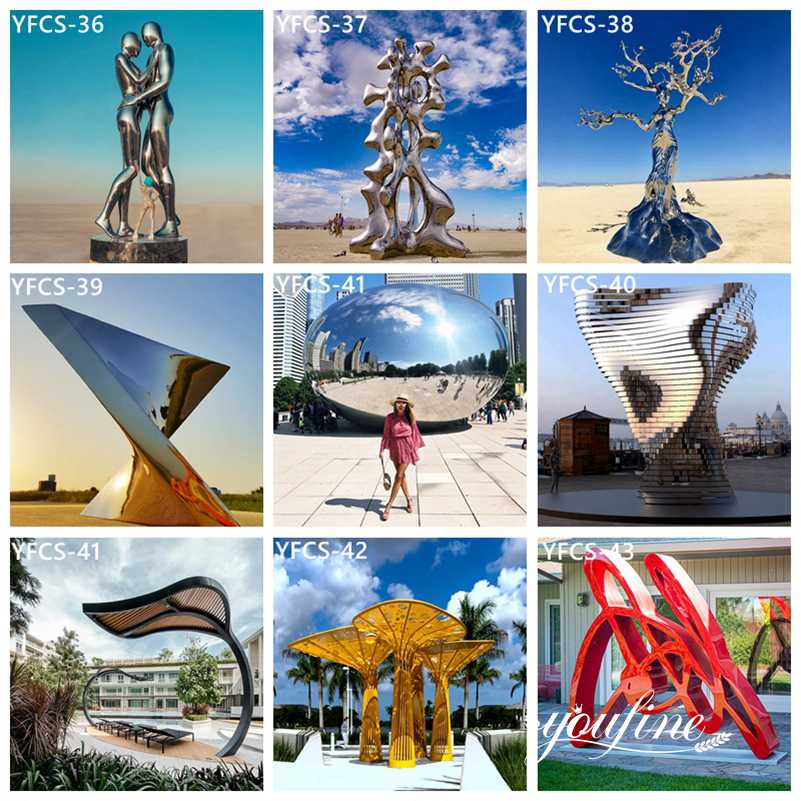 How To Install Large Metal Sculptures?
The installation of large sculptures is very important. It is not only related to beauty but also needs to consider its safety. Generally, it is necessary to make a firm and large foundation before installation. And then weld and fix the skeleton of the sculpture itself with the embedded skeleton on the foundation. Our professional staff would provide you with detailed installation steps and drawings. Therefore, you only need to follow the installation process provided by us to successfully install it successfully.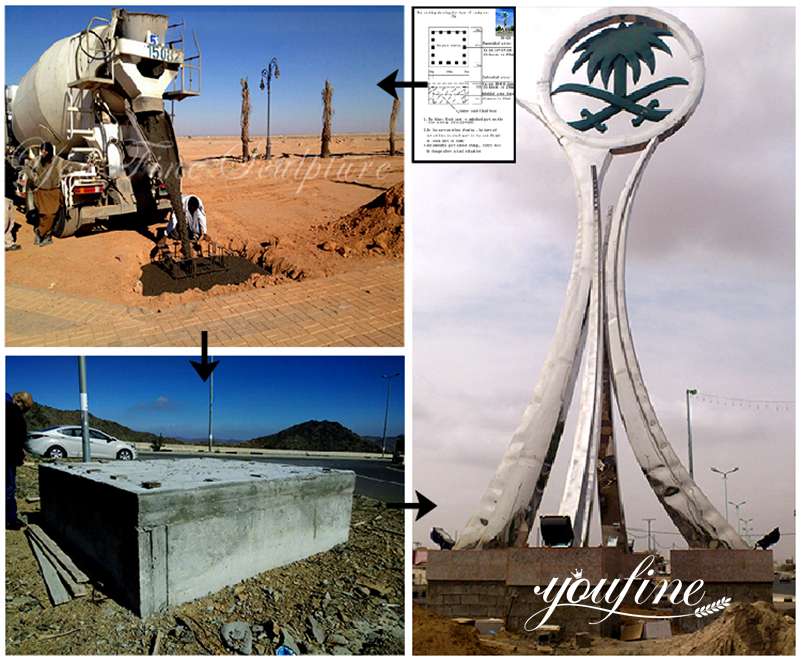 If you need any large outdoor metal sculptures, please feel free to contact YouFine. We will provide you with suitable solutions and sculptures to your satisfaction.