Item Details:
This large metal sculpture with book and pen designs is for our Saudi Arabia customers. This large stainless steel sculpture has mirror polishing finish. Our metal sculptures have stunning shapes and are very strong. In Saudi Arabia, outdoor metal sculpture is a very attractive sculpture. Its height is five meters or ten meters, and it can accept customization. This modern abstract sculpture has outstanding in style and is the perfect center for Saudi highway, roads and roundabouts. Contact us to get more Saudi style sculptures!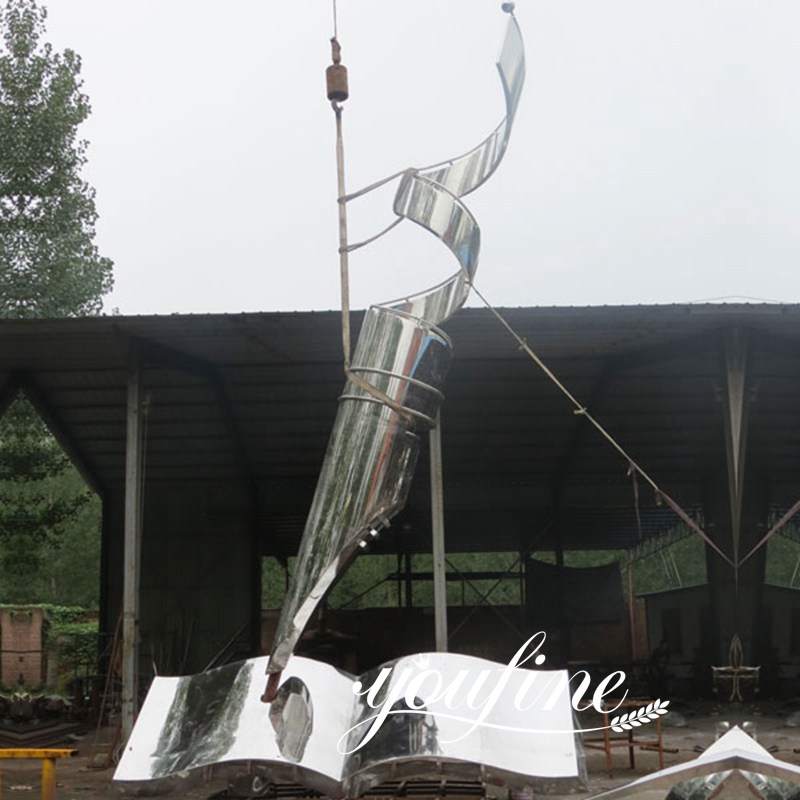 Saudi style sculpture:
In the past few decades, Saudi society has experienced tremendous development. The Saudis incorporated their values ​​and traditions-flags, swords, palm trees and other elements-into modern sculptures. They have installed in their project and they are very satisfied with our products. And said that they will come back to our stainless steel factory. In the past ten years, we have created countless valuable large-scale stainless steel sculptures for customers, which is also a sense of our accomplishment.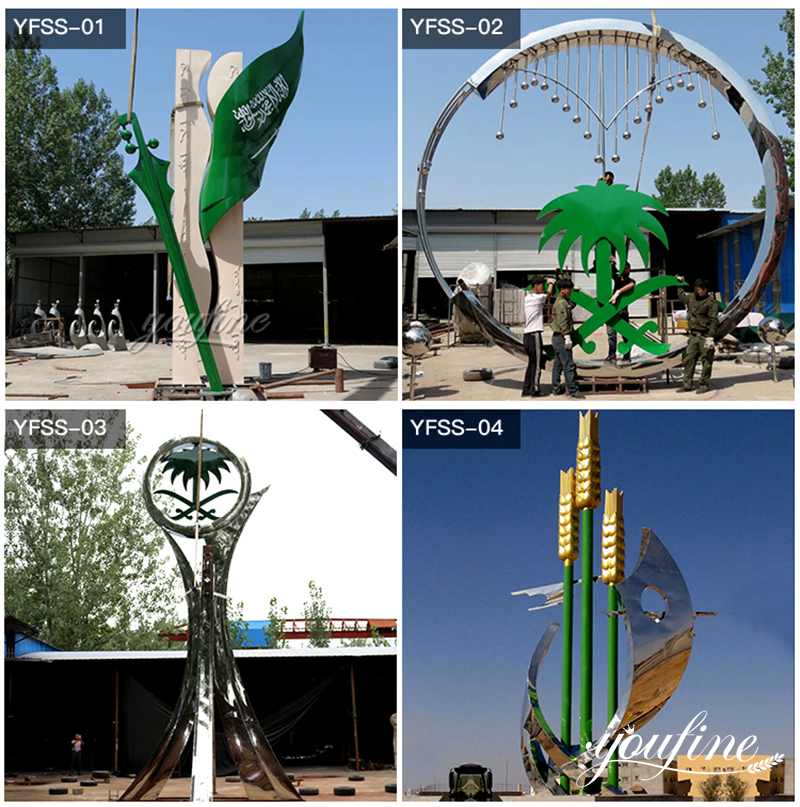 Quality Material:
YouFine is very strict in the selection and use of raw materials, made of high-quality 304 materials. Besides, stainless steel is one of the most durable and strong materials in the world, with excellent corrosion resistance. And the thickness of the stainless steel plate is also thick enough to ensure the robustness of the sculpture. Our stainless steel sculpture provides a sleek modern aesthetic with high appliances and durability.
Quality Craftsmanship:
For this large metal sculptures, we will use the same material of welding wire to weld each part, and all of our welding is full welding instead of spot welding to ensure that the carving is very firm. , Polishing, etc., so that our stainless steel sculptures have very strong performance. Therefore, it is guaranteed that our sculptures are very safe, even in the sandy areas of Saudi Arabia.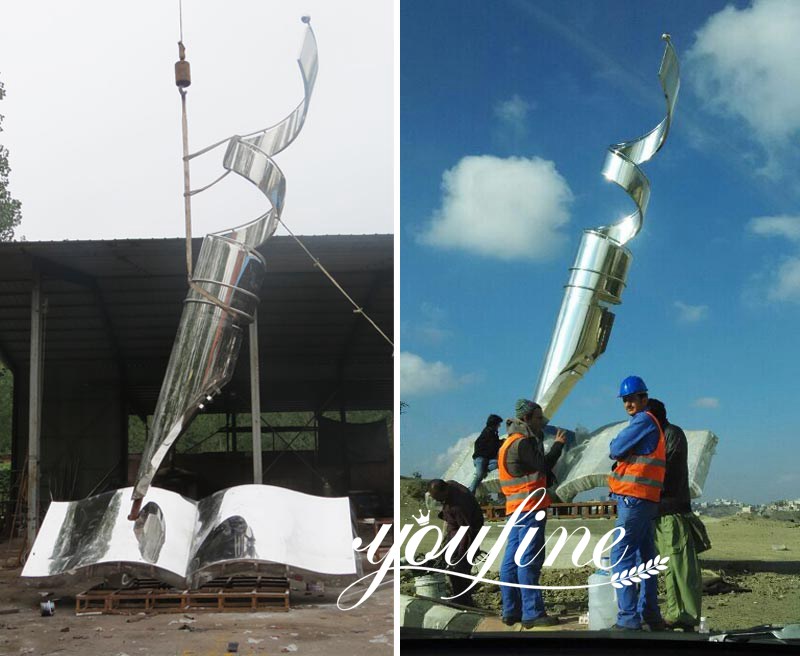 Please feel free to contact YouFine Art sculpture in our factory. We will give you the best service you want, welcome to visit our factory!