Metal Garden Ornament Introduction:
This metal garden ornament has a unique design. It uses a travel bag as an element to create a large sculpture. The middle of this sculpture is empty, and some flowers and plants can be planted. Therefore, this sculpture can not only become a garden decoration but also serve as a carrier for urban greening construction. Therefore, this sculpture is very suitable to become a part of urban planning and construction and to be integrated into urban cultural construction.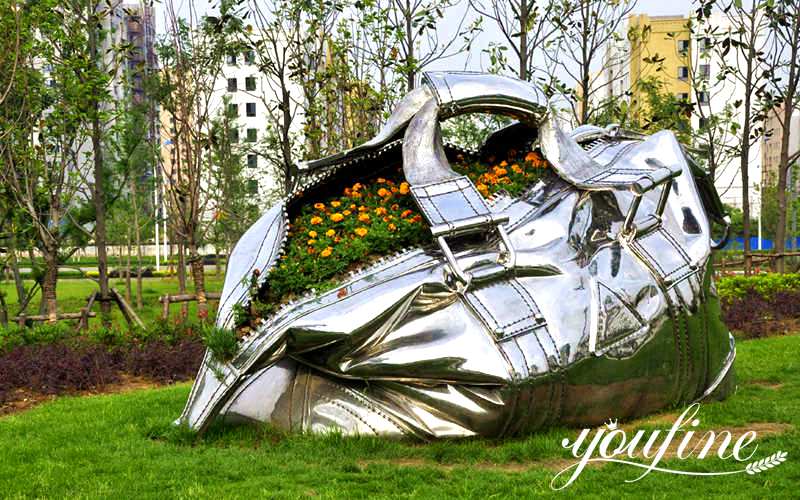 Quality Assurance:
This metal garden ornament is of high quality, and you don't have to worry about the erosion of outdoor wind and rain. Because it is made of high-quality stainless steel, it is very resistant to corrosion and high temperature. In addition, the artist who created this sculpture by YouFine is very professional and can handle every detail perfectly. So such a sculpture has a long service life. Moreover, the stainless steel sculpture is not easy to be dirty and easy to clean. So such a sculpture is easy to keep clean and beautiful.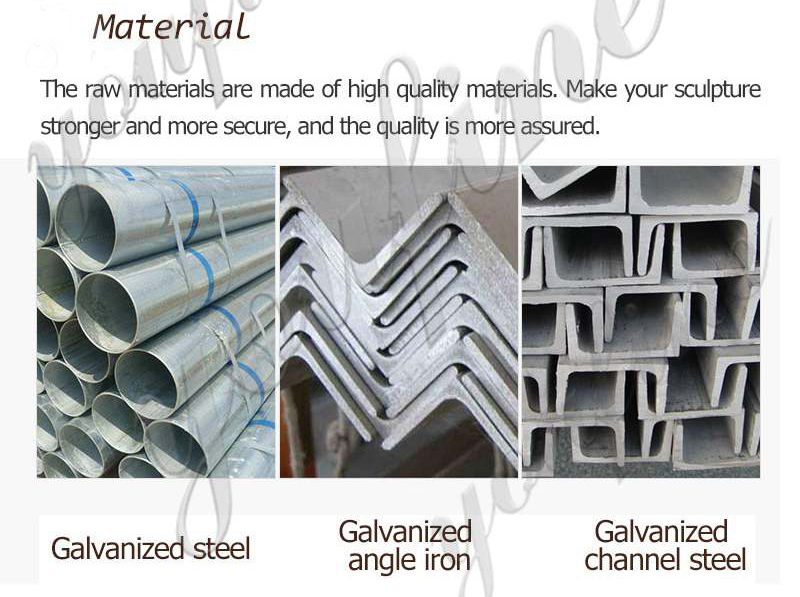 Why Choose YouFine:
YouFine is a factory established in 1983, and our factory has a long history. So we have experience in making various sculptures. At the same time, we also have a professional sculpture design team. So we can not only provide you with a large number of designs for you to choose from but also customize the sculptures you need. No matter what style or size, we can help you realize it.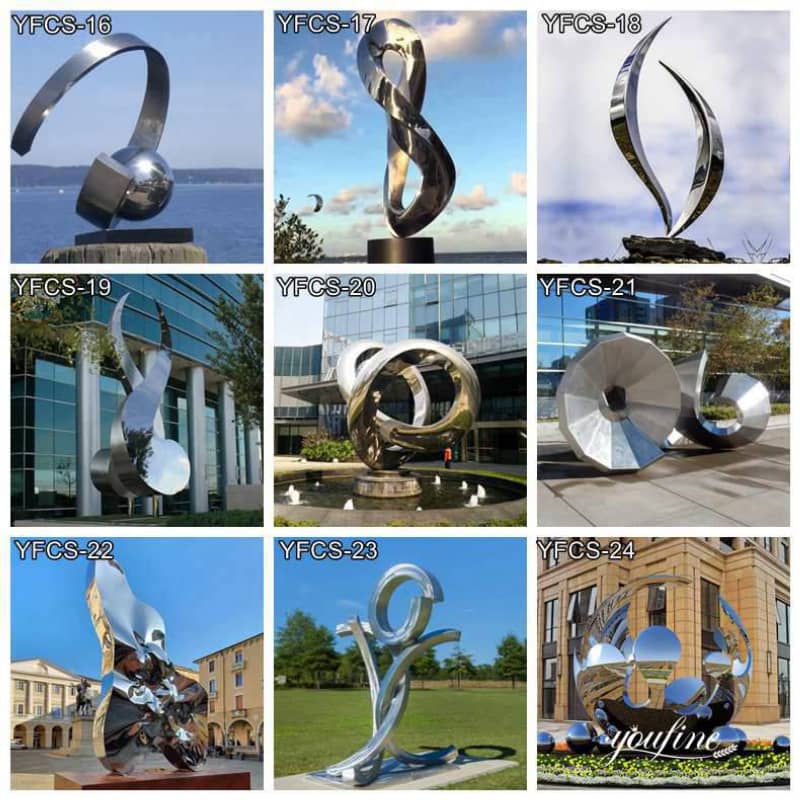 In addition, our products have been successfully exported to Europe, America, Southeast Asia, Oceania, and other regions. Because we always pursue high-quality products, we have won praise from many distinguished customers. At the same time, we accumulated many repeat customers. Each sculpture is a precious and unique artwork. So we have strict quality control standards. We will let our customers see that we are responsible for them, and we will try our best to meet the needs of every customer. You can rest assured that we will make the most exquisite artwork sculptures for you.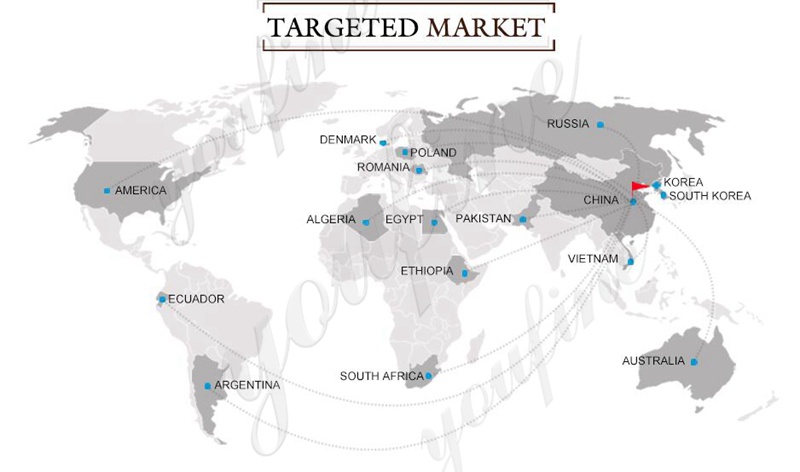 If you are looking for a novel metal garden ornament, you can contact us at any time. YouFine will do its best to create the most perfect sculpture for you.