Stainless Steel Polished Sculpture Details:
The design feature of the stainless steel polished sculpture is an abstract art form. This beautiful stainless steel sculpture has two parts. The curved lines and the overall shape resemble two swans together. The surface of our stainless steel sculpture is highly polished and has a unique luster, which is bright like a mirror.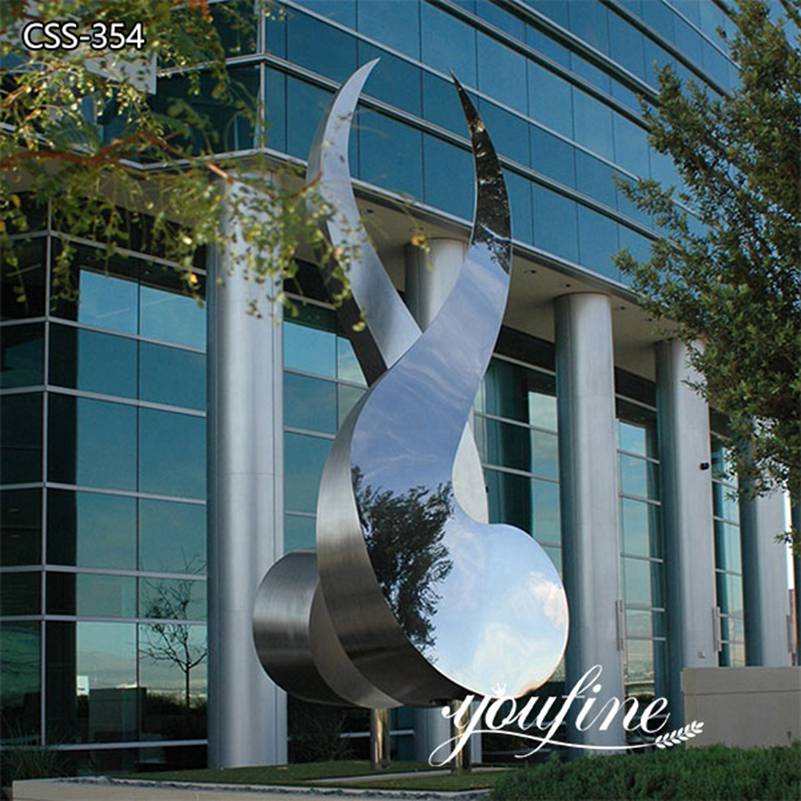 Quality Comes First:
You Fine always insist on providing customers with high-quality metal sculpture designs. First of all, from the selection and use of product materials, You Fine would use high-quality 304 stainless steel plates to make this landscape stainless steel polished sculpture. To ensure the quality of the sculpture. And the thickness of the stainless steel plate is 2 mm. Secondly, in the production process of the product. You Fine pay great attention to the details of the sculpture. Every link of sculpture production would be inspected and supervised by our professional QC personnel.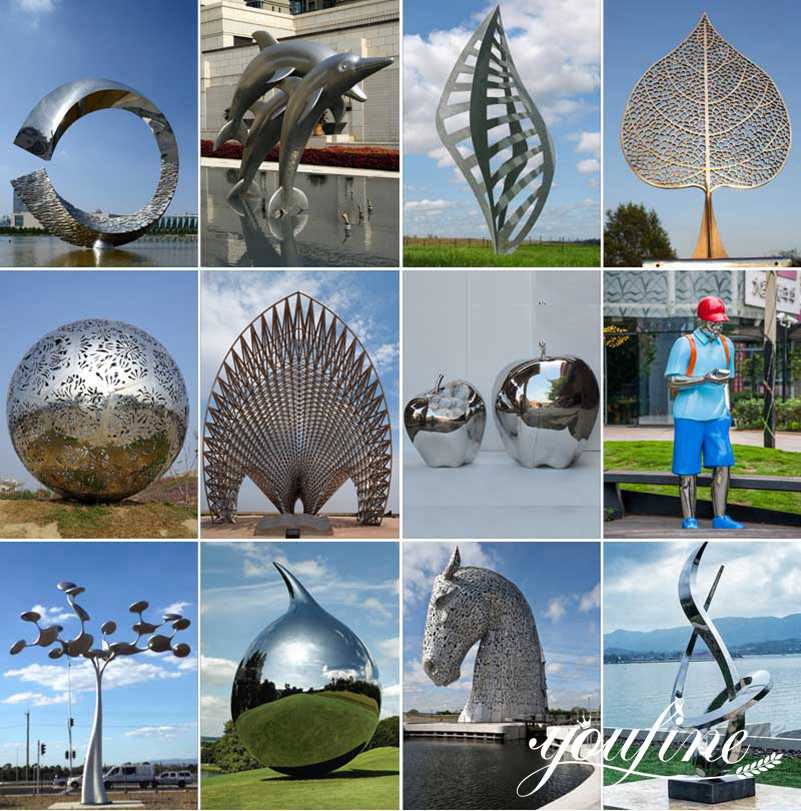 After High Polishing:
In order to ensure that the surface of the sculpture is brighter and smoother. Our craftsmen would thoroughly polish the surface of the sculpture. Their professional level and technique could handle the details of the sculpture very well.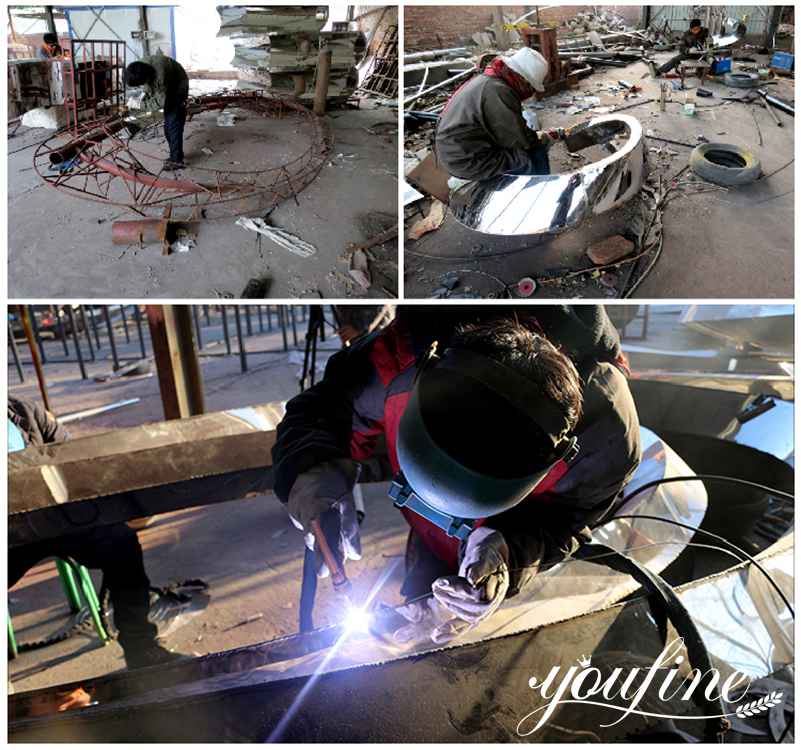 You Fine Has More Designs:
As a professional stainless steel sculpture factory, You Fine could provide you with more metal sculpture design options. Such as abstract sculpture, mirror sculpture design, figure sculpture, and animal sculpture. There are also kinetic sculptures, balloon sculptures, light sculptures, and corten steel sculptures. These beautiful metal sculptures could apply to outdoor gardens, parks, squares, grasslands, hotel decorations, seaside, and so on. Of course, we could also undertake large metal sculpture projects. Our rich variety of sculpture designs could always meet your needs.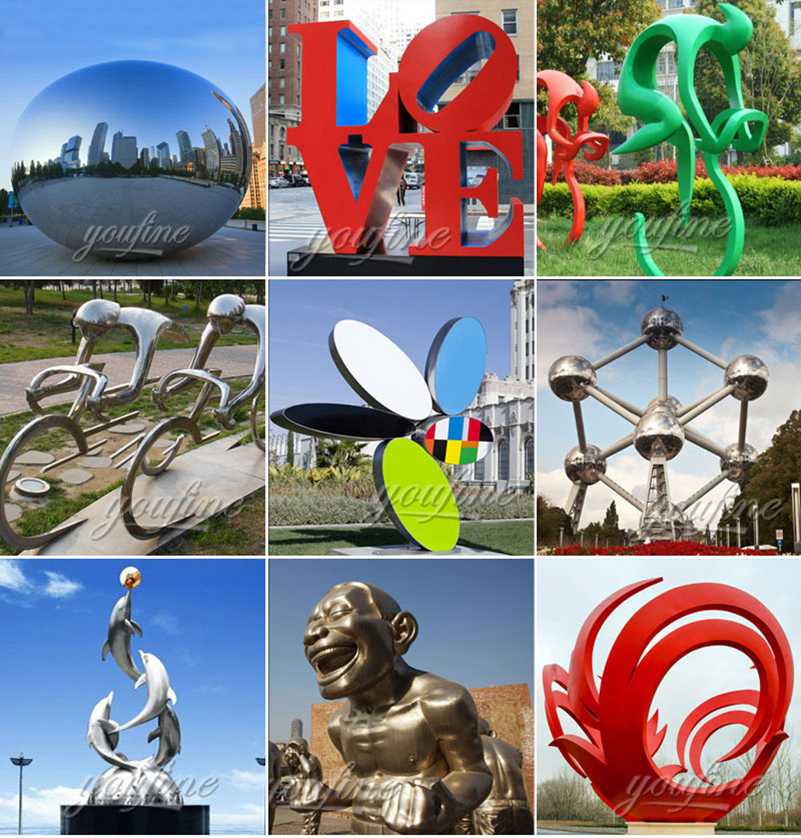 Professionally engaged in the metal sculpture business for more than 30 years. Our rich experience could provide you with stainless steel sculpture design to your satisfaction. Please do not hesitate to contact us at any time.