Introduction of Public Metal Sculpture:
This famous large metal balloon sculpture looks so romantic and beautiful. Sculpture artist Vibhor Sogani has unveiled this 30-foot-tall installation called Joy in Dubai Creek Harbour, UAE. This famous stainless steel public sculpture was conceived as a celebration of the beauty, joy, and pure art of life. The installation is shaped like a large bunch of balloons, and passersby could see the changing environment around them from the mirrored stainless steel sculpture.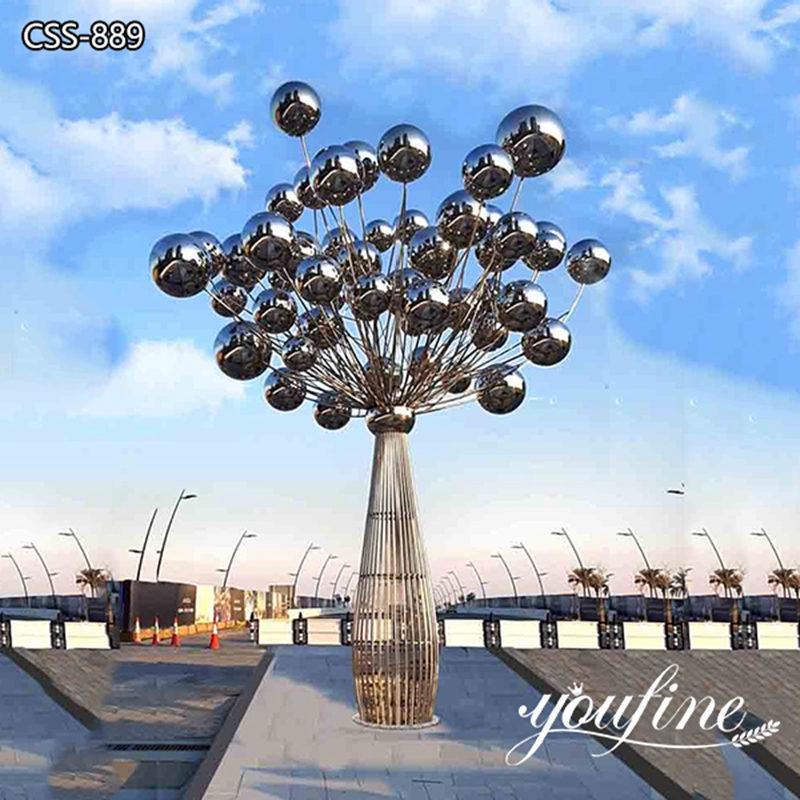 About Artist Vibhor Sogani:
Vibhor Sogani's passion for metallic materials, coupled with a keen interest in fine art, has resulted in innovative sculptural artistic expressions. He has made great achievements in the field of art and light installations.
What's more, one of the largest and most striking public art installations in India, "Sprouts", is his creation. "sprouts" has defined the contemporary image of Delhi for almost a decade now.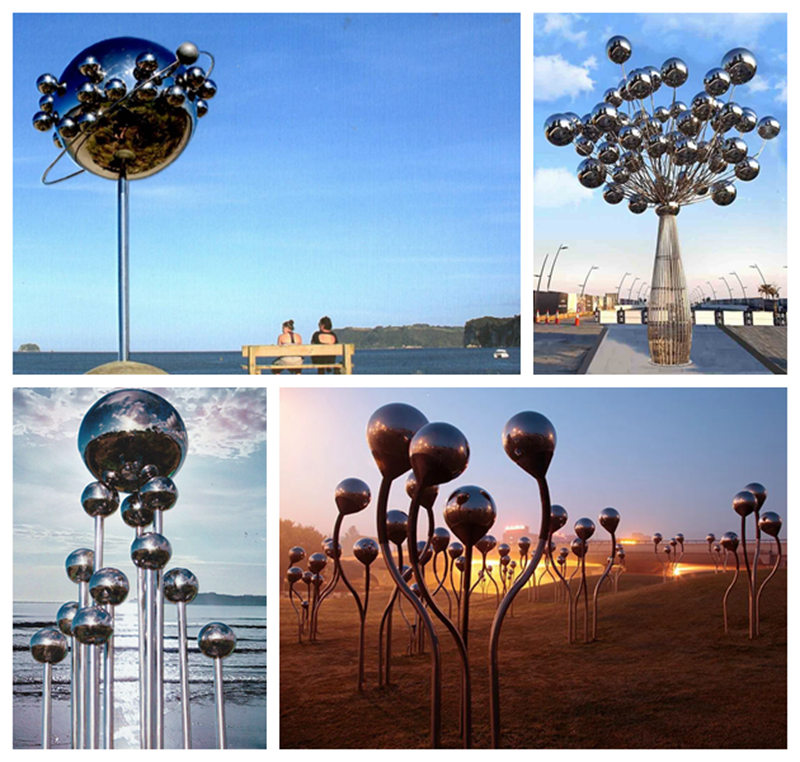 Popular Public Sculpture Display:
Stainless steel sculptures are not easy to rust, are easy to clean, and have strong wind resistance and durability. Due to its inherent unique advantages, stainless steel sculpture has become a landmark sculpture landscape in various places such as squares, campuses, living quarters, commercial blocks, and parks.
Public art evidently contributes to the visual quality of an urban environment and adds massive value to the social, cultural, economic, and aesthetic value of a city.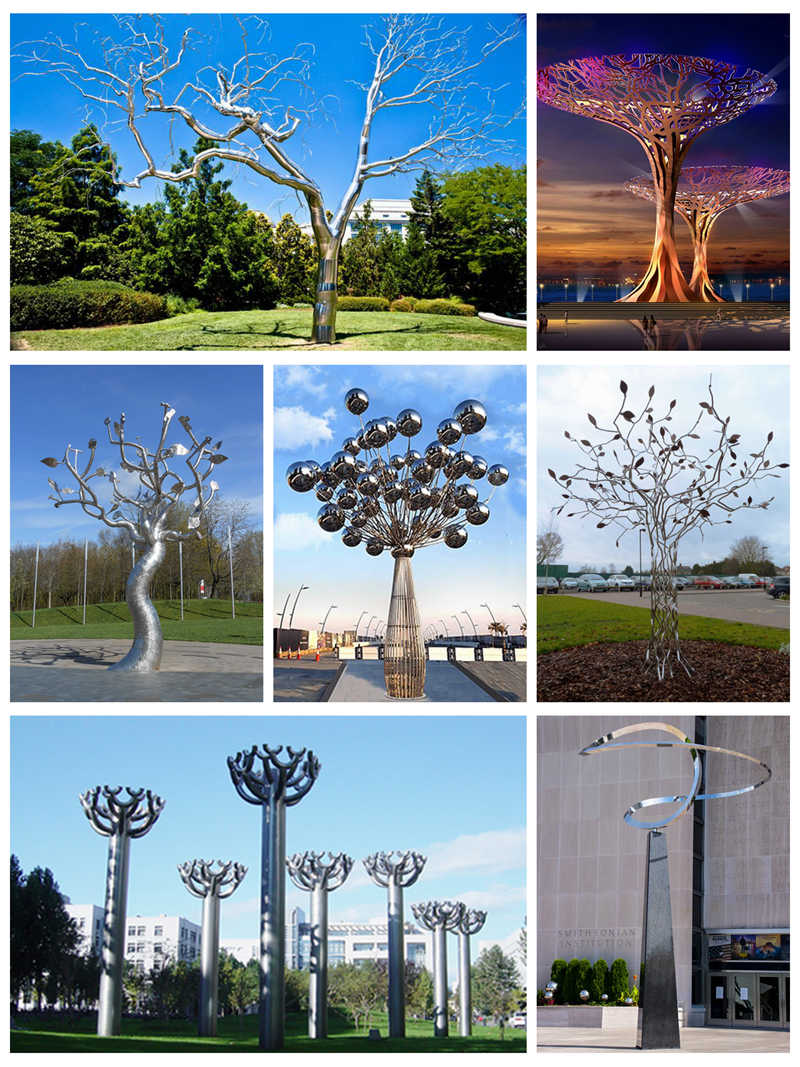 YouFine Original Design:
As a professional stainless steel sculpture supplier, You fine has rich experience in the design of large-scale public sculptures. Our team of designers is good at creating stainless steel sculptures in a variety of exquisite shapes.
In addition, we have produced replicas of famous metal sculptures for many customers, which have won wide praise from customers.
If you like the style of outdoor stainless steel tree sculpture, contact us for more catalogs. Every stainless steel sculpture has value and meaning. Hope our sculptures could bring you more fun.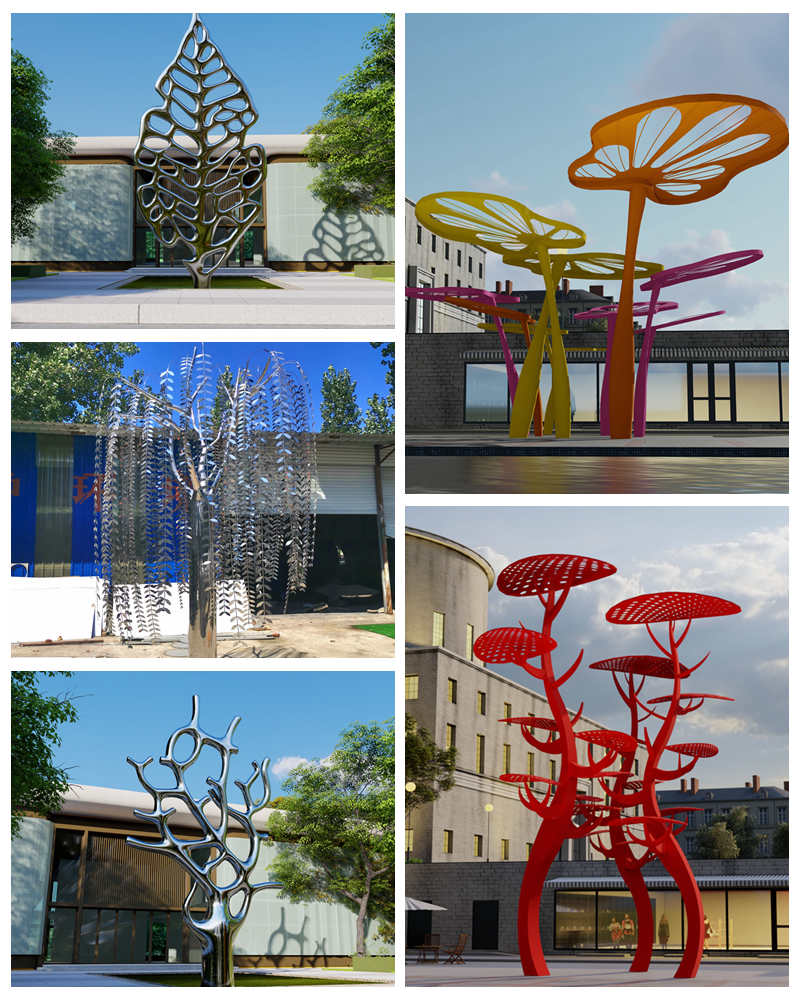 Anything you like could be added to the stainless steel sculpture, be it balloon flowers or power. Please contact us to unlock more surprises.