Corten Steel Abstract Sculpture Introduction:
The color of this corten steel abstract sculpture is the natural color of its own material. This color is very unique and close to nature. The shape of this sculpture is the shape of abstract lines. These two abstract lines form a peculiar and artistic shape, which makes this sculpture very beautiful. This sculpture is very suitable as some grass decoration.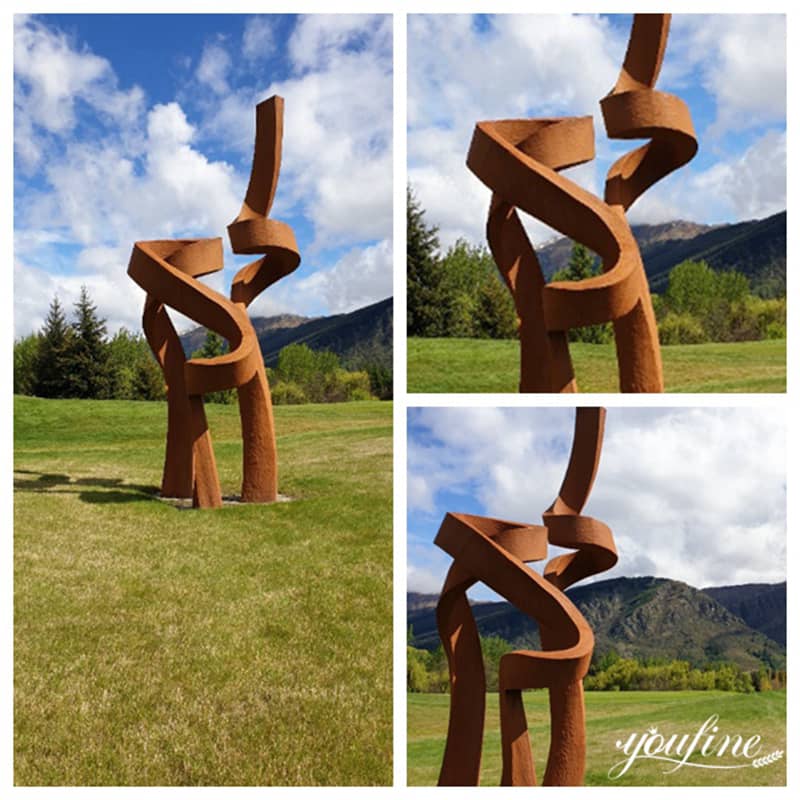 Advantages:
This corten steel abstract sculpture will have a long service life. Because this sculpture itself has a unique protective layer. This protective layer is the rust layer on its outer surface. This rust layer is not only beautiful in color, but also protects the internal steel. In this case, this sculpture is not afraid of being corroded by outdoor wind, rain, etc. And this rust layer will change over time, and the color will deepen and become more and more beautiful. Time will leave a unique mark on this sculpture.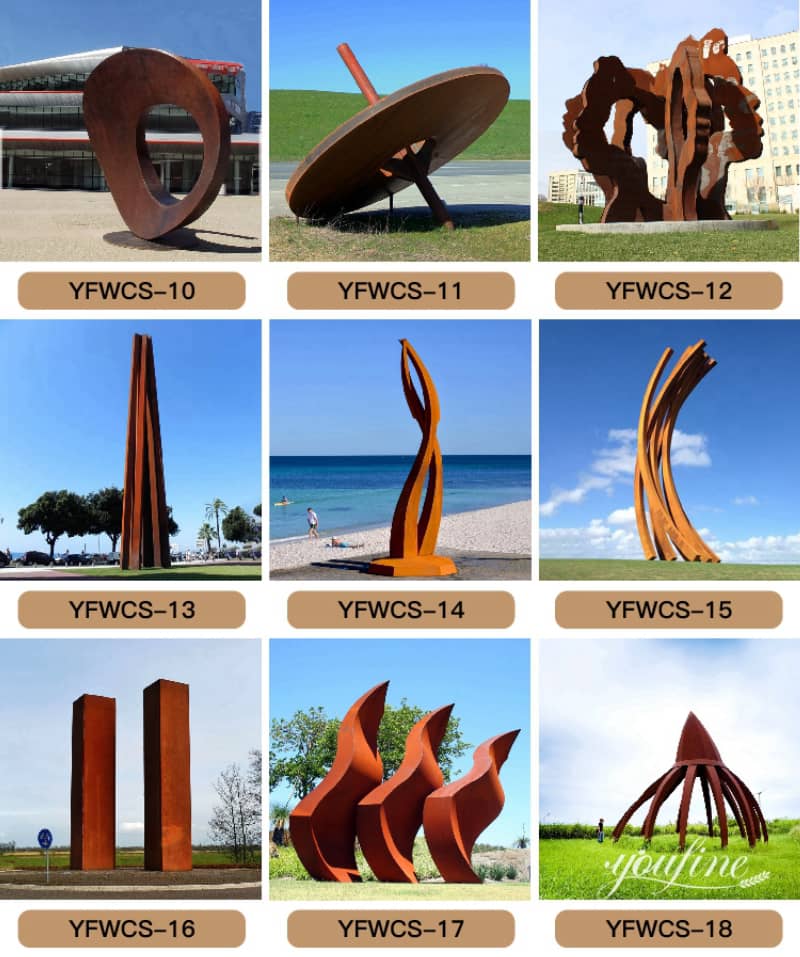 The sculpture made of corten steel is a very unique sculpture. The production of corten steel sculptures has minimal pollution to the surrounding natural environment. It does not require spraying and coloring and is very environmentally friendly. And sculpture also has many advantages.
The biggest advantage is that there is no need for maintenance later, which will save you a lot of energy and time. Such a beautiful, environmentally friendly sculpture without consuming energy, so it is a bargain to buy one.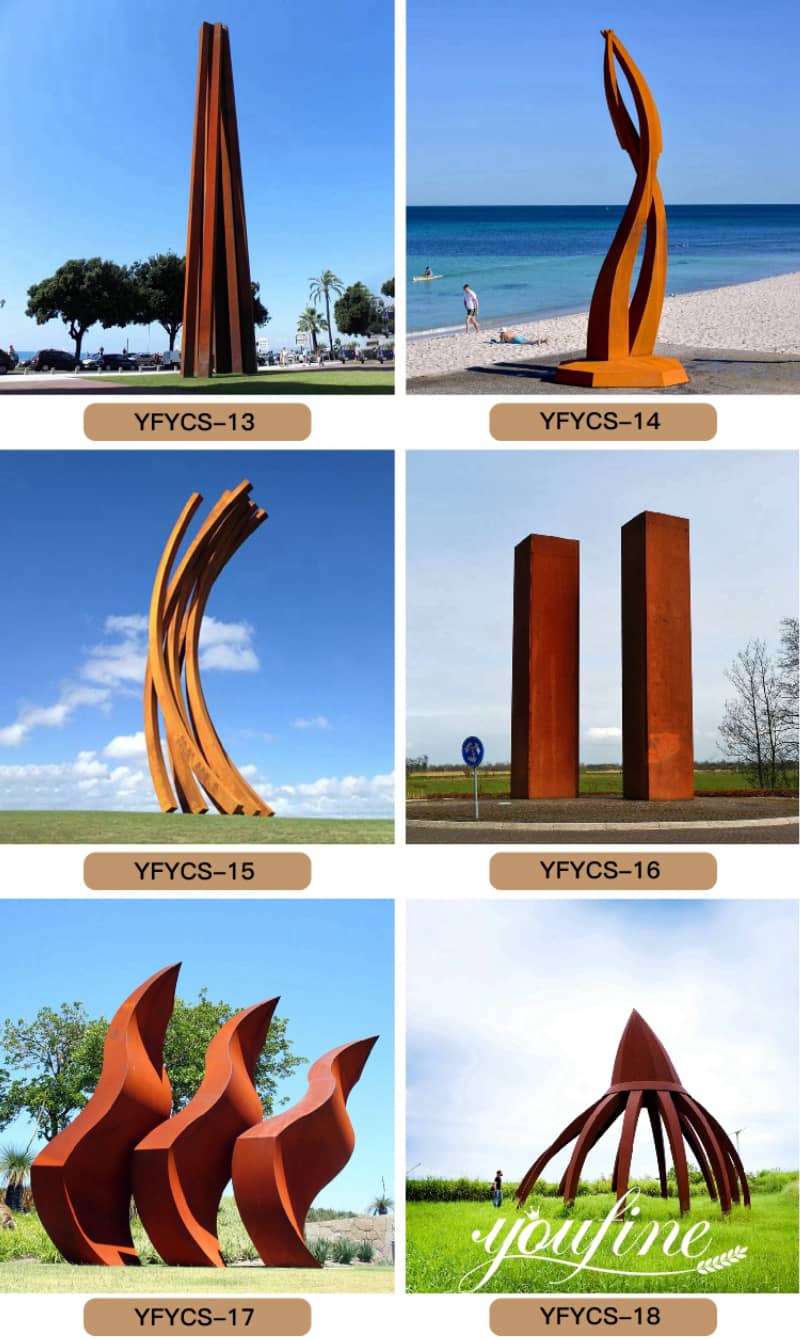 Why Choose You Fine?
You don't need to worry about the transportation of this sculpture. You Fine's sculptures have been exported all over the world. We have very rich experience in transportation. Our packaging technology is also very professional. We will choose the most suitable packaging method according to the material, size, and transportation method of the sculpture.
At the same time, we will also purchase full insurance for each sculpture. This is for some force majeure factors, such as shipwreck, loss of sculptures, damage to sculptures during transportation, etc. When these accidents happen, try your best to protect your interests and minimize your losses.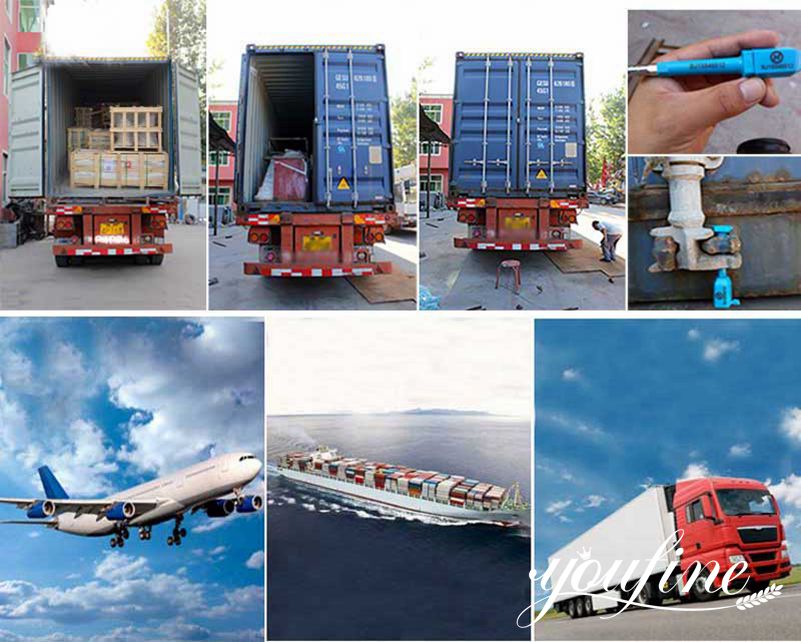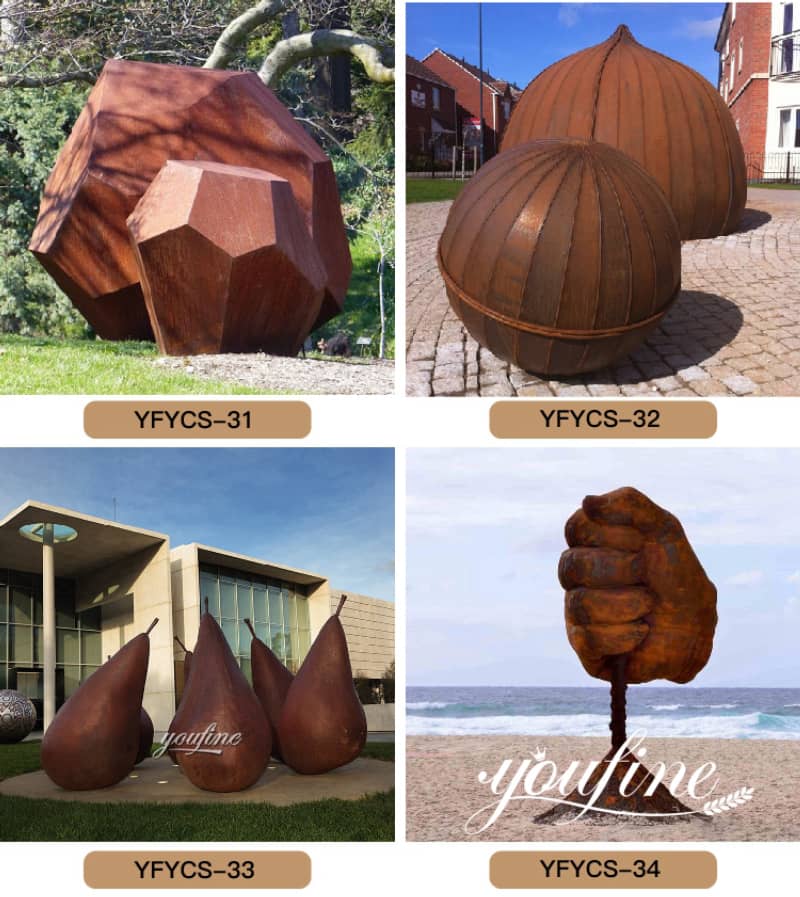 If you like this corten steel abstract sculpture, or you have some other needs, you can contact us at any time. We leave our contact information on this page. For each sculpture, we have professional salesmen waiting to serve you.