Sculpture Introduction:
This is a stunning modern Gymnastics Sculpture. Its raw material is stainless steel, and the surface adopts the Electrolytic Coloring process. So we can see that the color of the surface of this sculpture seems to be the color of the material itself, which looks very beautiful and natural. Inspired by a gymnast girl, this sculpture shows a very light and graceful girl gymnast. The light gold on the surface makes the whole sculpture very advanced. So this sculpture will become the center of people's sight and attract people's attention.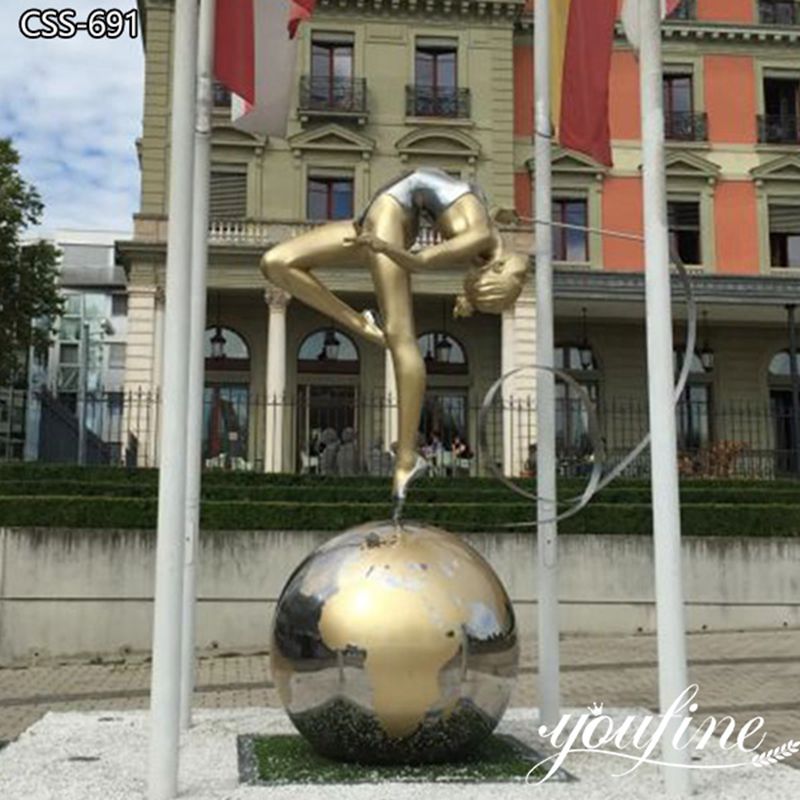 Introduction of Surface Treatment:
The surface of this Gymnastics Sculpture is Electrolytic Coloring. Electrolytic Coloring is an electrochemical process as well as a redox process. The basic process of Electrolytic Coloring is to immerse the parts in a solution of metal salts as the cathode, and the metal plate as the anode. Connect the DC power supply to deposit the desired coating on the part. This color effect is unique because it does not use any kind of paint or pigment. The chromium oxide surface film that imparts resistance to stainless steel is transparent. It's as thin as a few atoms thick, allowing light to pass through with ease.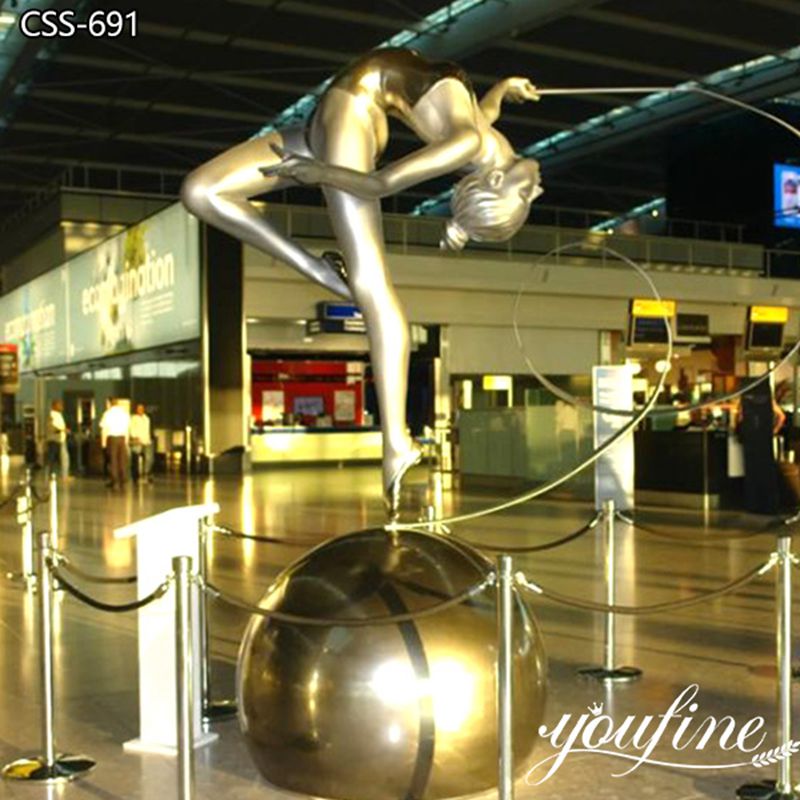 Custom Design Services:
Of course, in order to meet the different needs of customers. In addition to Electrolytic Coloring, we also have many other coloring methods for stainless steel statue surfaces for you to choose from. The artistic style displayed by each surface coloring method is different. For example, spray coloring, in this case, the color of this Gymnastics Sculpture will be brighter, and there are more colors to choose from than Electrolytic Coloring. If you need, we also have different surface treatment methods such as painting, mirror polished, etc. for you to choose from.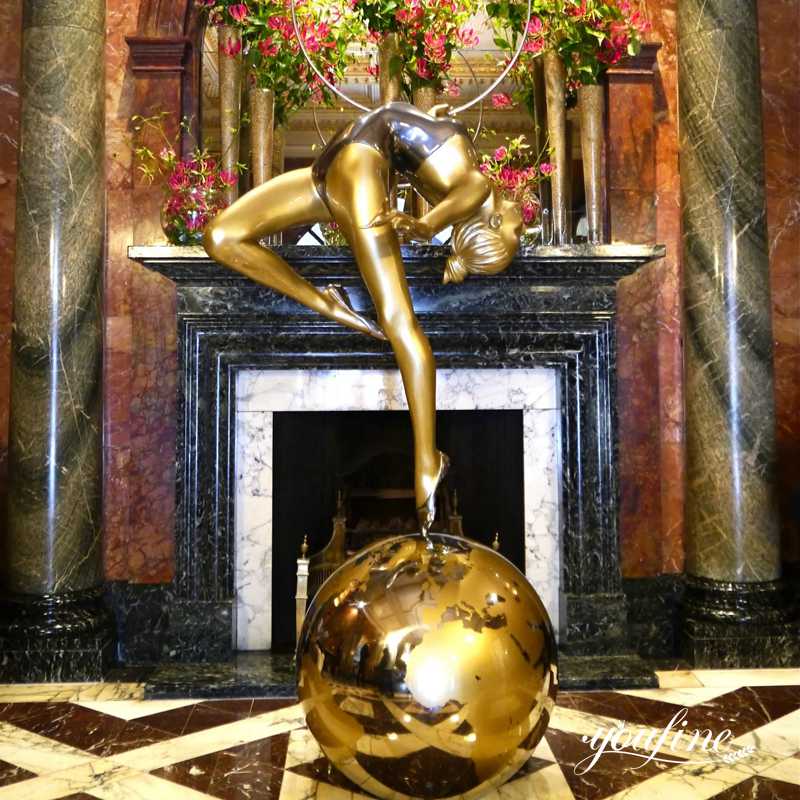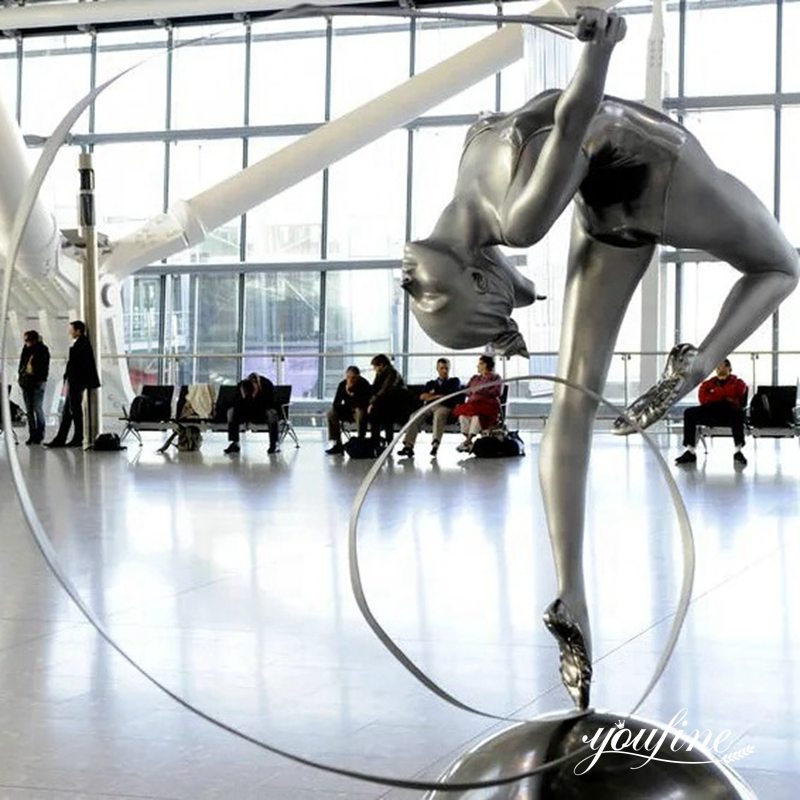 Similarly, you can also customize the size, material, etc. of this Gymnastics Sculpture. If you need to make some design changes, our artists and designers will do their best to meet your expectations. Our design team is proficient in a variety of drawing methods, whether you need 3D drawings or CAD drawings, we can give you the best solution. As a stainless steel sculpture production factory established in 1983, we have a mature metal sculpture production system and advanced equipment. So we can guarantee to meet your many expectations of modern sculpture.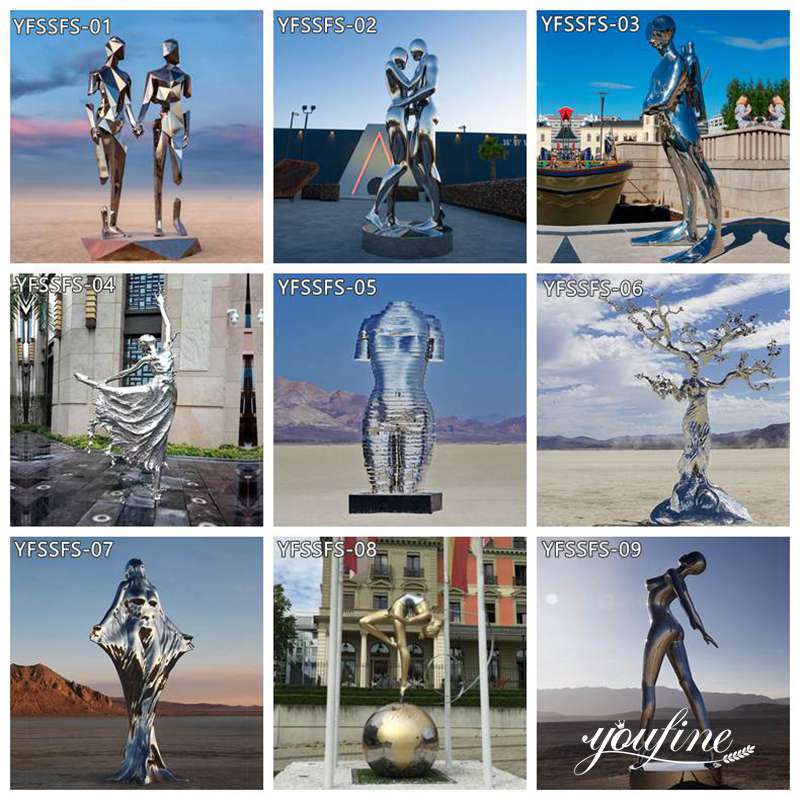 Because YouFine is factory direct, we can give you good prices without sacrificing quality. At the same time, our rich production experience also allows us to produce perfect modern metal sculptures with high efficiency and low loss. So if you are looking for high cost-effective stainless steel figure sculpture, YouFine will be your best choice.