This is a modern design metal tiger sculpture. We could see the geometric surface make the large tiger sculpture more unique. Paired with a mirror-polished stainless steel surface, we could see that a different view is presented on every facet of this tiger statue. This stainless steel sculpture seems to be covered with a beautiful coat by the surrounding environment, which looks wonderful. If you decorate the large tiger outdoors, it may be a landmark in your place.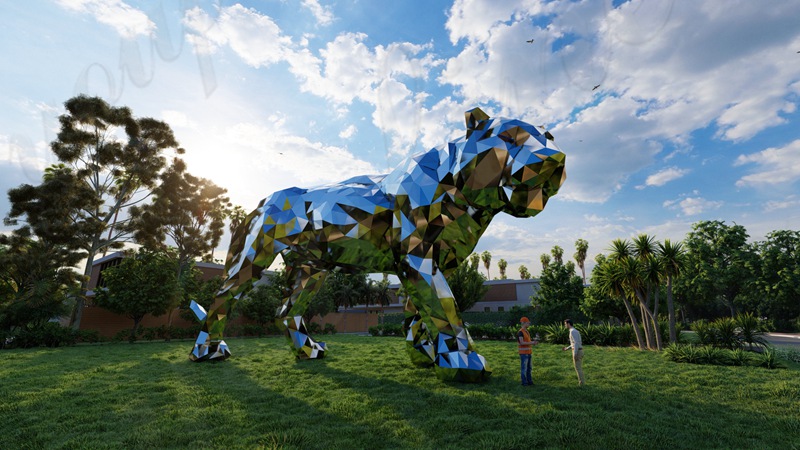 Reasons for Choosing a Tiger As a Design Element:
The tiger has always been a symbol of courage and strength, and the totems of many tribes are tigers. Therefore, tigers are very popular in ancient and modern culture and art. So our designers chose the tiger as the main element when designing the new stainless steel sculpture. Because it is designed for a modern outdoor space, our tiger sculpture is presented in a geometric way. Another factor in choosing a geometric surface is that geometric animal statues have become very popular in the sculpture culture in recent years. Many shopping malls, squares, and art centers could see metal animal statues with geometric designs.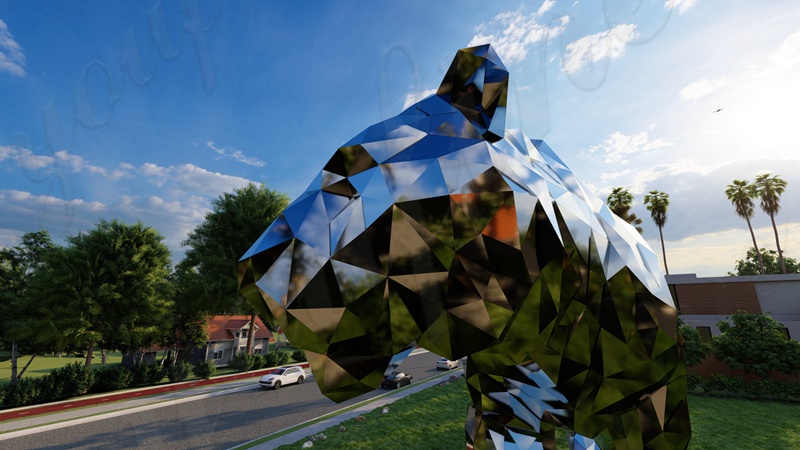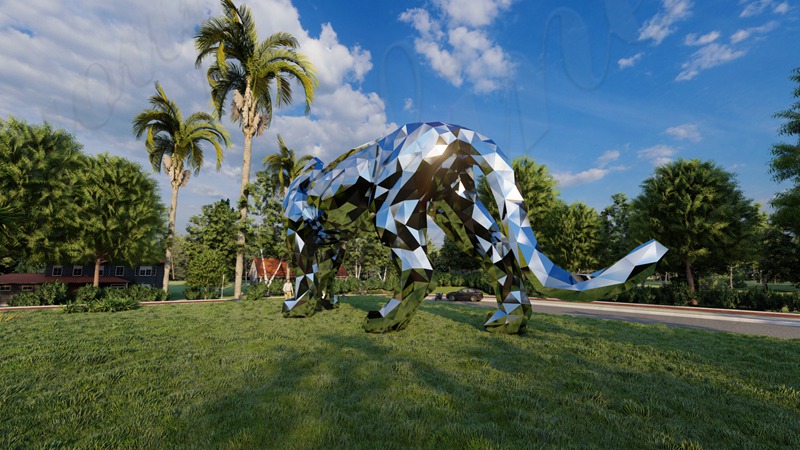 Stainless Steel Allows the Beauty of Our Sculptures to Last Longer:
In order to make the beauty of our metal tiger statue last longer, and to make our sculpture look like new for many years, our artist chose to use stainless steel as the raw material when designing this large tiger sculpture. Stainless steel is resistant to corrosion and high temperature. As long as our customers maintain it properly, stainless steel sculptures could remain like new for many years. This is a good raw material for preserving the beauty of art.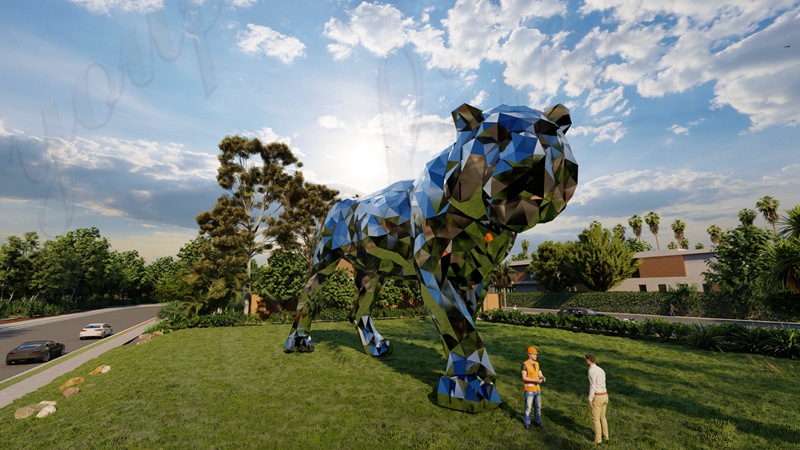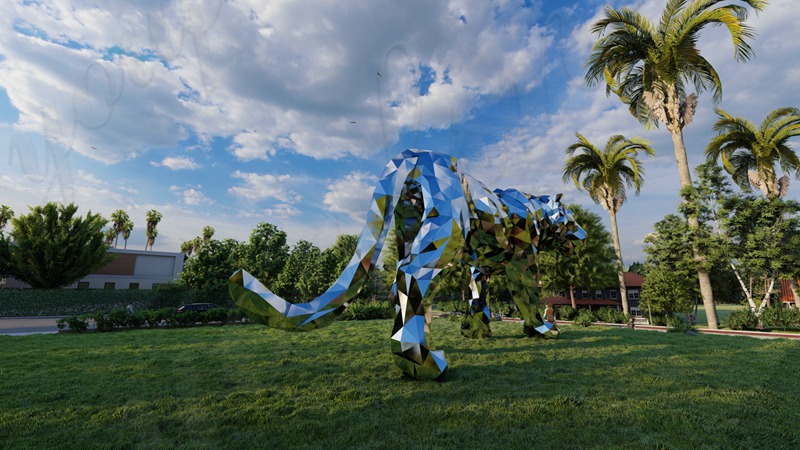 Customize Whatever You Want:
As an art sculpture production factory with a strong design team and sculpture production team, YouFine provides our customers with ready-made designs. We could also customize sculptures according to the needs of our different customers. The simplest size and color customization, more complex design changes. Even if our customers just have an idea, our designers could draw it out.
If you are interested in our metal tiger sculptures or want to customize a stainless steel outdoor sculpture, then YouFine would be your best choice.