Large Metal Art Details:
This large metal art breaks through the inherent design. The abstract features make this ring sculpture appear mysterious and unique. The shiny surface makes this large metal art sculpture more modern and dynamic. Especially the sculptures are very soft and exquisite, which could give us a lot of imagination. So this large metal statue could inspire our way of thinking. There is no doubt that a piece of art could bring more possibilities to life and encourage us to shape a better future life.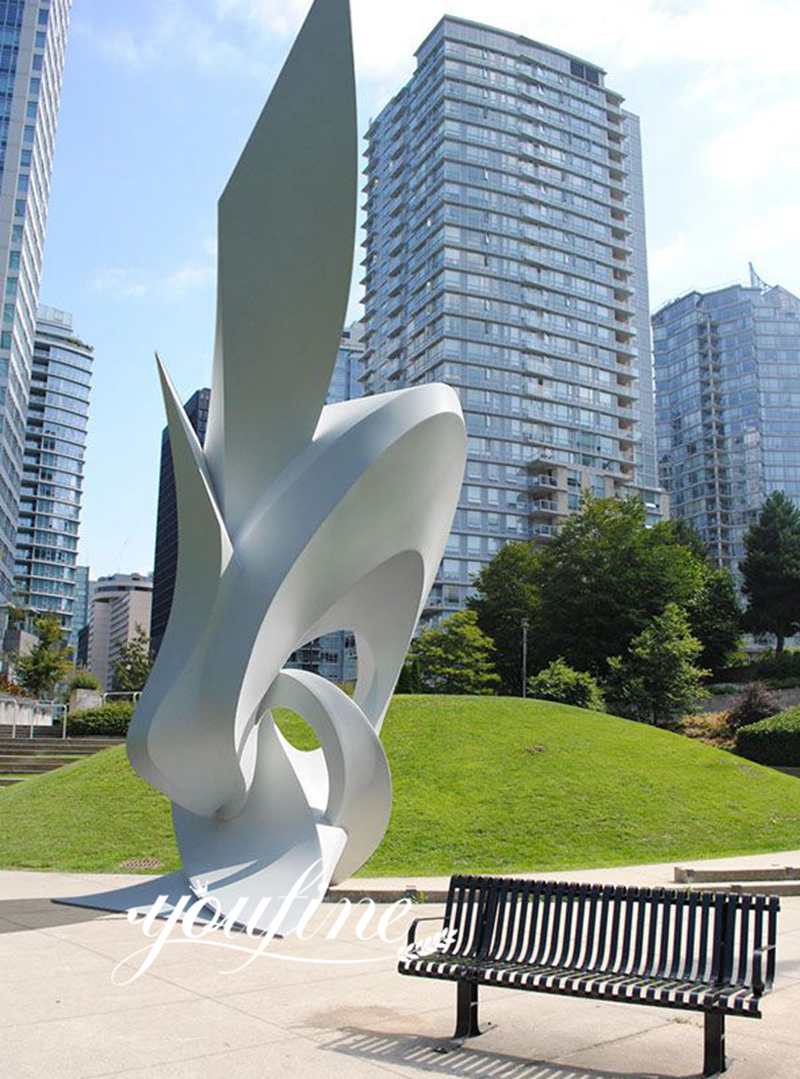 Applicable to A Variety of Places:
This modern design of large metal art is very suitable for the entrance of squares and some large shopping malls, as well as on broad hillsides. The surface of the large metal artwork could be customized in different colors according to your requirements to match some theme activities or decoration styles. Special sculptures could also attract tourists to take pictures and increase popularity. YouFine believes that this outdoor metal sculpture would bring fun and a deep impression to people. Of course, this large-scale stainless steel sculpture with a modern design could also be for decorating the hotel square to attract more guests.
Why Choose YouFine's Metal Sculptures?
First of all, YouFine factory has 39 years of metal sculpture production experience. Every craftsman in YouFine factory has skilled skills. They have been in the metal sculpture business for decades. Therefore, the production of any piece of metal yard art could be easily completed in their hands. To ensure the accuracy of the curvature, our craftsmen would forge the curvature of this abstract stainless steel sculpture.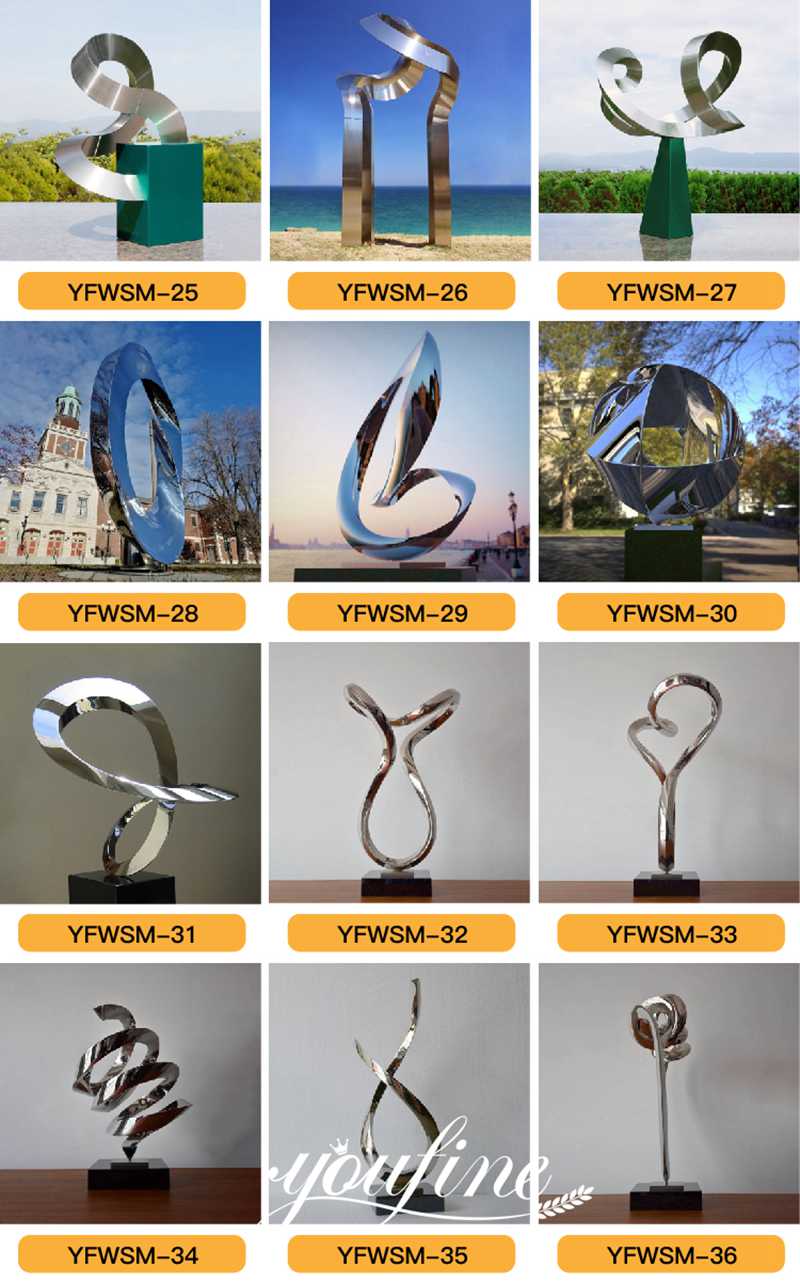 Secondly, our garden metal sculptures art is guaranteed quality and after-sales service. YouFine would first send all angle pictures of the product to the customer for confirmation. After the customer confirms, we would arrange the delivery. So YouFine could definitely forge a perfect large sculpture for you.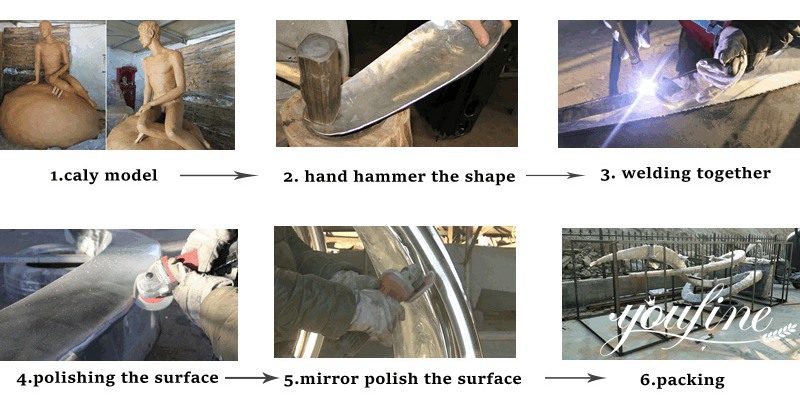 So choose YouFine, we would provide you with the highest quality large metal sculptures and the best service. If you have any needs, please contact YouFine immediately.