Modern Metal Sculpture for Sale Details:
This modern metal sculpture for sale in the form of an abstract art design. Two curved and soft lines are combined together. In fact, these two spirally curved lines represent two people dancing. And the name of this sculpture is Unity. It depicts the last dance of the two people before reunification. Sculptures at different angles would give people a different visual effect. Especially in the rotation process, you would find that they would merge together.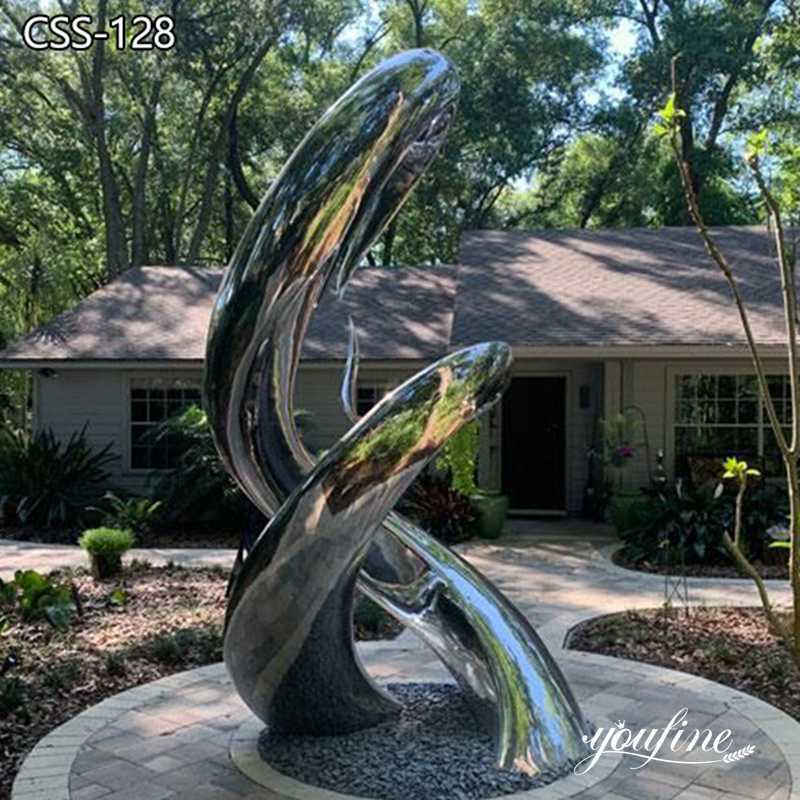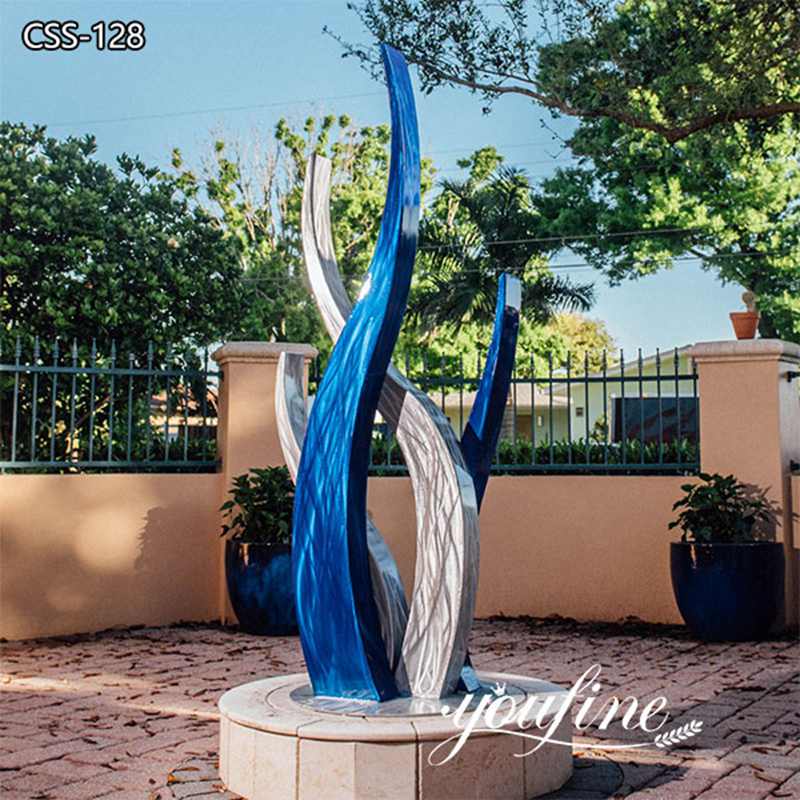 Feedback From Customers:
The beautiful abstract modern metal sculpture could use as decorative artwork for any public garden or square. The following picture is feedback from our US client. Who placed this sculpture in the garden at home and prepared a beautiful base for the sculpture. It could definitely become a beautiful landscape outdoors.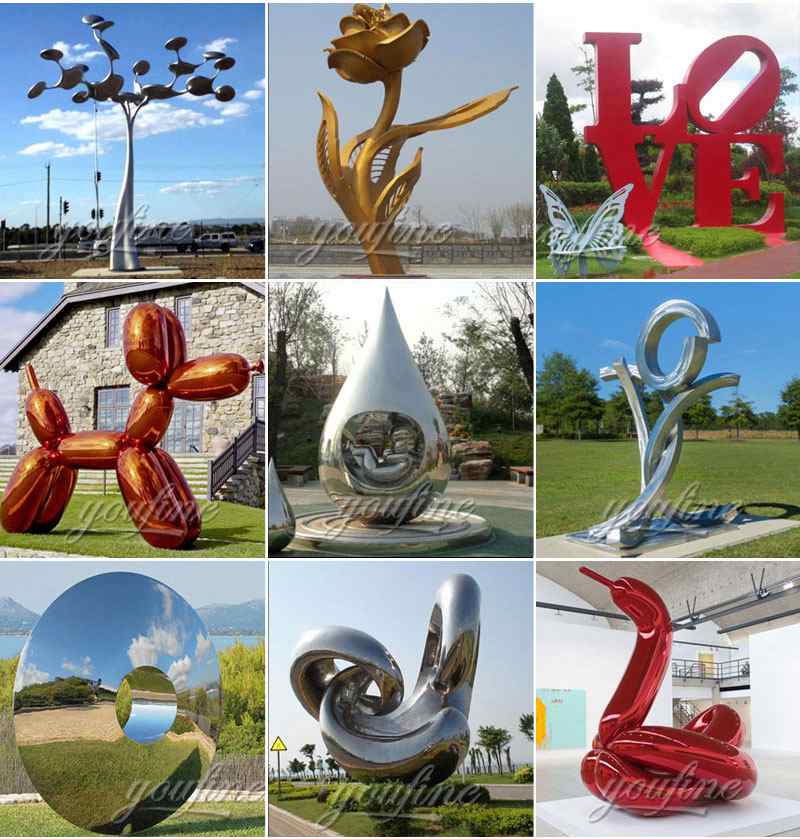 Use High-Quality Raw Materials:
You Fine would use 316 stainless steel to make this abstract modern metal sculpture for sale. As we all know, 316 has better corrosion resistance and heat resistance. And it has stronger moisture resistance, higher purity, and hardness. After polishing, the surface of the sculpture is brighter. And it could use in harsh environments. As well as this abstract metal sculpture is very suitable for the use of 316 material. Through a high degree of polishing, it would have a unique luster. Of course, you could also choose 304 materials, it could also use outdoors.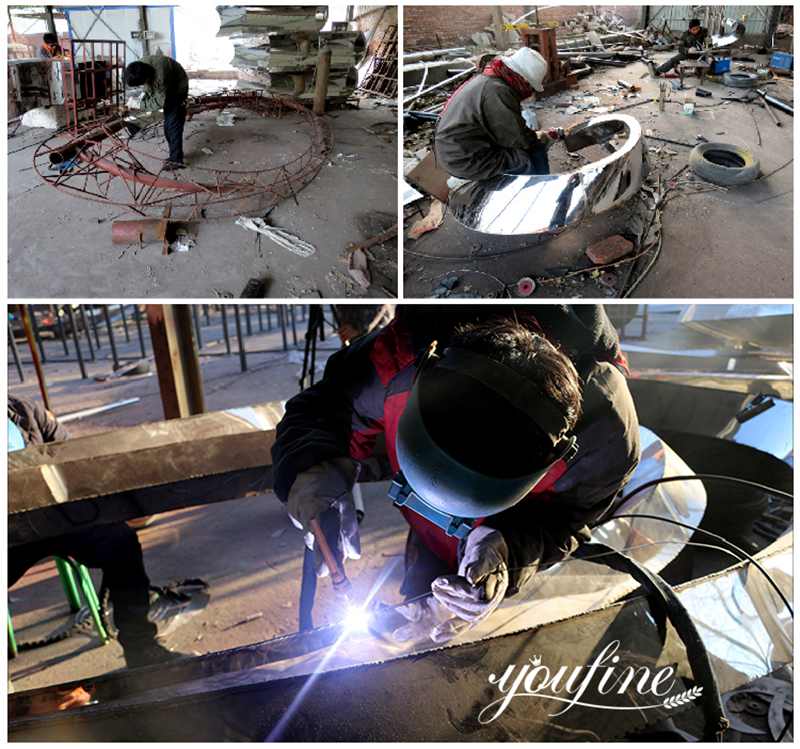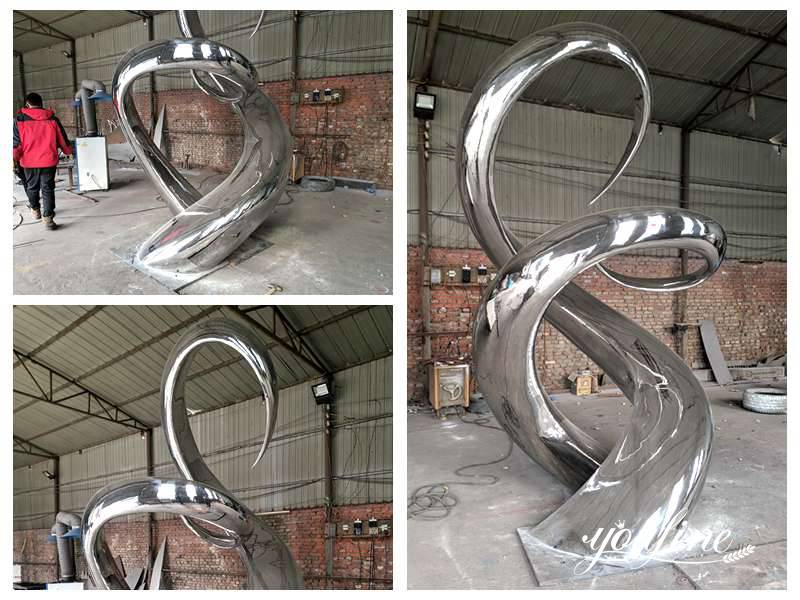 Why Choose You Fine?
You Fine is a factory specializing in the production of stainless steel sculptures. And we have more than 30 years of experience in metal sculpture production. So we have gathered professional craftsmen. At the same time, there is advanced technology. Ensure to provide customers with high-quality, first-class artistic quality metal sculptures to meet customer needs. You Fine could provide customers with customized urban sculpture design, public art sculpture, garden sculpture, etc.
With more than 30 years of metal sculpture production experience. You Fine could provide you with abstract modern metal sculptures that satisfy you. And our price is also the best.